Google Flutter Now Allows You To Develop Both Web And Mobile Apps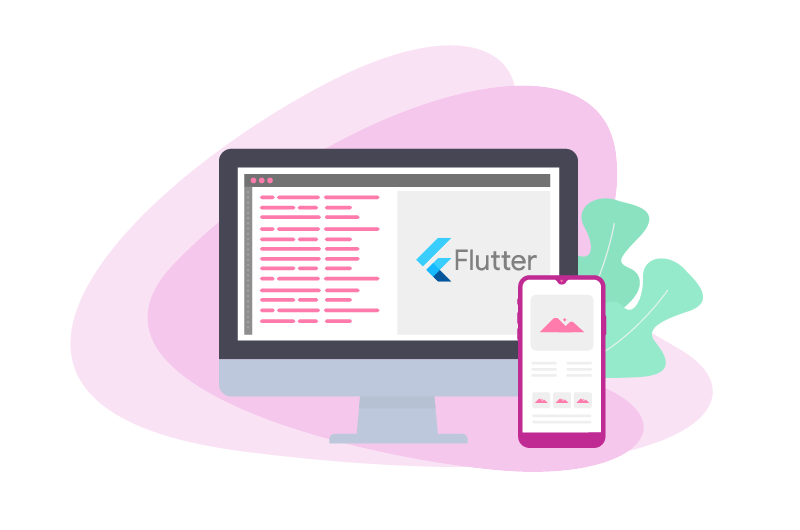 Google has recently expanded their open source UI framework, Flutter. App developers can now use Flutter to build web apps, along with desktop and embedded devices using just a single code base.
According to Google:
"This is potentially quite a game changer for companies that want to build and deliver apps to whatever devices their customers are using,"

"The expansion of Flutter is going to change how people think about UI development and app development."
This development was announced during the recently held Google I/O conference, where the company has released the first technical preview of Flutter for web applications and support for desktop-class apps. The company illustrated how Flutter can be used with embedded devices by revealing the Flutter is powering Google's smart display platform, such as the Google Home Hub.
Flutter has just come out of beta this year and was even considered as "production ready" during last years Google I/O.
Right now Flutter wont replace well established coding languages such as HTML, but rather, its more designed towards building highly interactive and graphically rich content. Google has even showcased this when the company partnered with the New York Times to use Flutter to create the new KENKEN puzzle game. Thanks to Flutter, KENKEN is able to run using the same code on iOS, Android, web and Chrome OS.
Google will also be adding support to Flutter for desktop-class apps running on Windows, Mac and Linux. Flutter already has input paradigms for keyboard and mouse support, window resizing, and tooling for Chrome OS app development.
Google has also published this on GitHub with instructions on how to develop Flutter apps to be able to run on Mac, Windows, and Linux.
Google has noted that Chrome OS is compatible for Flutter apps as it already supports running both Android and Linux apps. With this, app developers would be able to create apps using Visual Studio Code or Android Studio in Chrome OS to develop a Flutter app and then run it locally on the same device without an emulator for testing.
While all of this is already added to the core of the Flutter engine, these are still not production ready.
Google will be continually adding packages to support the core framework. Recently, it added packages for web views, Google Maps, Firebase ML Vision and support for in-app payments.
The Flutter mobile framework is expected to get an upgrade with Flutter 1.5. Flutter 1.5 will include updates for the new App Store iOS SDK requirements, updates to iOS and Material widgets, engine support for new device types, and Dart 2.3 featuring new UI-as-code language features.
A few major brands are already developing apps using Flutter, companies such as eBay, Sonos, Square, Capital One, Alibaba and Tencent. Linkedin also shows Flutter is the single fastest-growing skill among software engineers, based on site members adding it on their skills profile over the last 12 months. And according to a developer survey by StackOverFlow, Flutter is one of the most-loved developer frameworks.
To help further accelerate Flutter adoption, Google is sponsoring a comprehensive new training course for Flutter with The App Brewery, where they are offering a time-limited discounted price of $10 down from the original price of $199.
Image Source: matwrites.com
Dominate the App Store.
Get the latest industry news first.