One of the biggest issues facing Android app developers is fragmentation, unlike with iOS, and most likely due to the open source nature of platform, Android phone manufacturers does not support all their devices equally with OS updates, some outright dropping OS updates on some of their devices after just a short amount of time leaving users with outdated OS versions.
AOSMark, a site that tells users the best manufacturers for Android updates while also shaming those who are worst, has recently released their list of the best and worst OEMs for Android updates.
Manufacturers with heavily 'skinned' Android operating systems are generally among the slowest to update as they heavily customize their OS before sending it to Google and mobile operators around the world.
Here are the full rankings :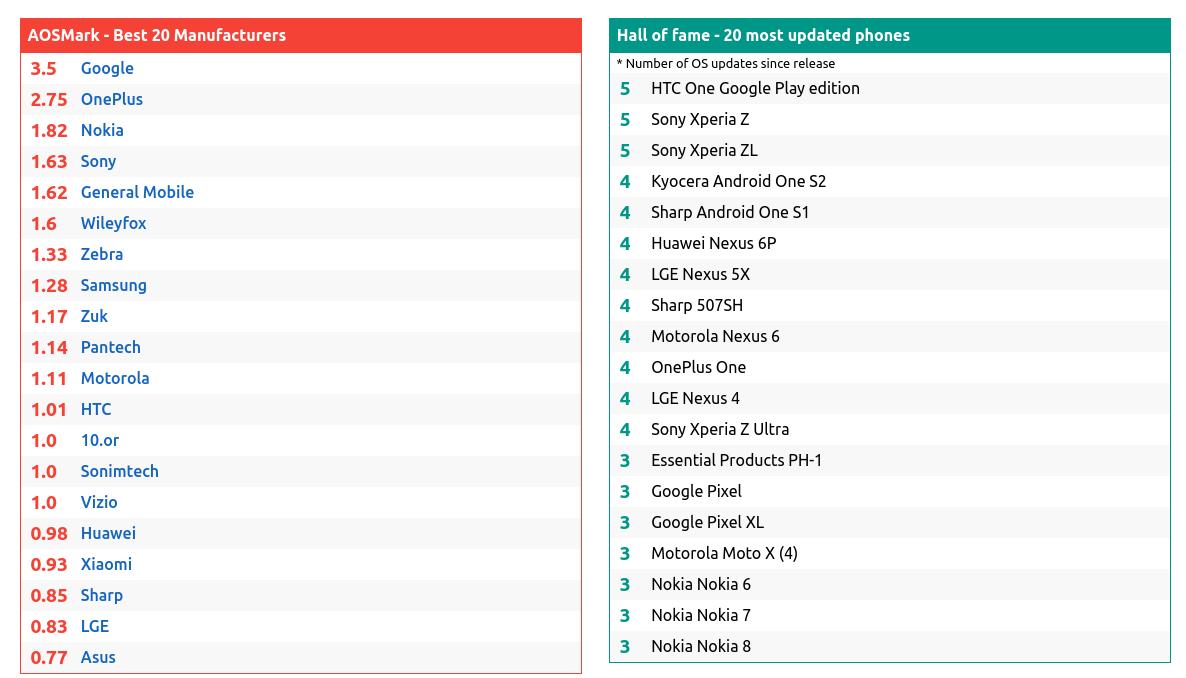 The higher the score, the better since they mean longer support for devices from the manufacturer.
To no surprise, Google is the fastest manufacturer to release Android updates to its devices, while manufacturers with little customization – such as OnePlus and Nokia – take second and third place, respectively. While the bottom four OEMs for Android updates is Xiaomi, Sharp, LG, and Asus.
According to the site:
Making devices obsolete by not sending software updates while you have perfectly capable hardware also creates more electronic waste and hurts the planet from a sustainability standpoint.
Please note that AOSMark did not disclose its proprietary method of calculating the results, however, they have included some insights on their FAQ page.
Image Credit: Developer-tech