Apple App Store Spending Reached An All-Time High In 2018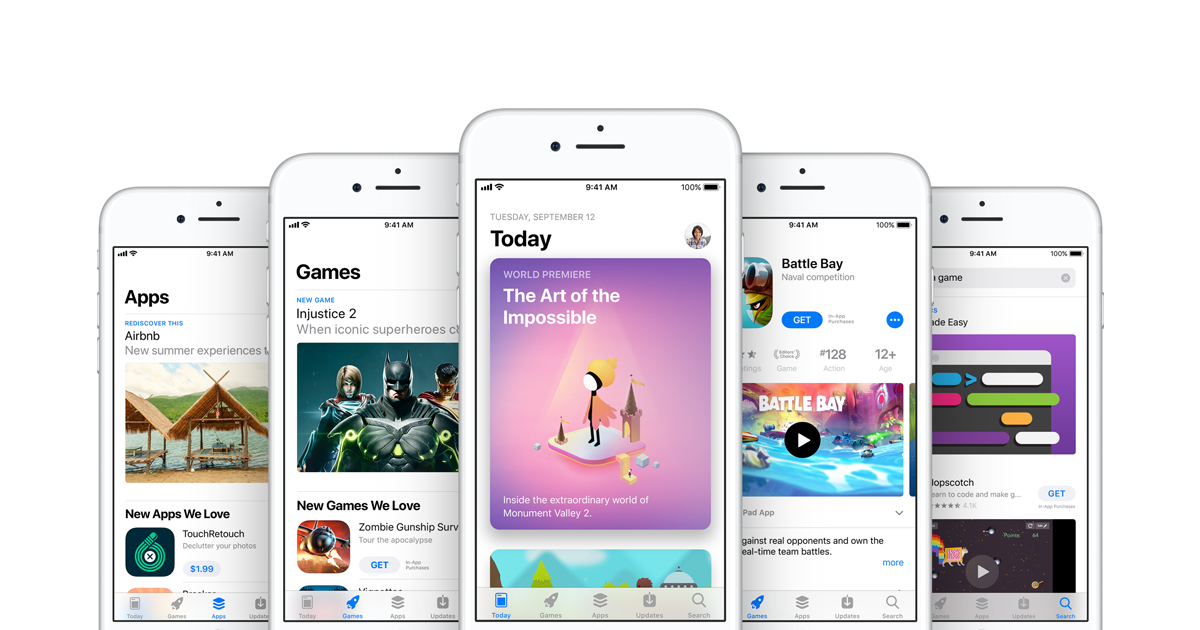 In the US, iPhone users have spent $79 on average last year on apps. According to market analyst firm Sensortower, that figure is 36% higher than in 2017. This means that consumer spending in-app purchases and premium apps has more than doubled since 2015.
While there was a 23%  increase in average spending in 2017 compared to 2016, it was below the 42% increase seen in 2016.
On Average, $44 was spent on games, this is a 22% increase compared to last year.
Now that iPhone sales are leveling off, app store purchases are critical to Apple's future and the company is now depending more and more revenue from those who already own an iPhone or an iPad.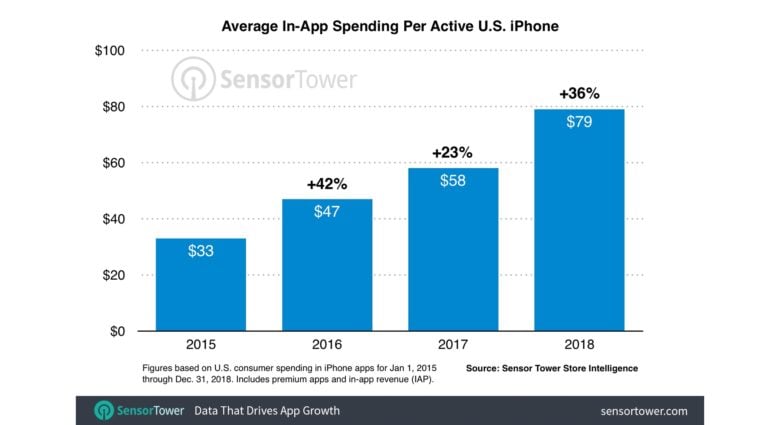 Source: SensorTower
Dominate the App Store.
Get the latest industry news first.
Games purchases, both for premium games and in-app purchases contributed $8 to the total average, while revenue from entertainment software grew 82%,  lifestyle apps at 86% and Health & fitness apps were up 75%.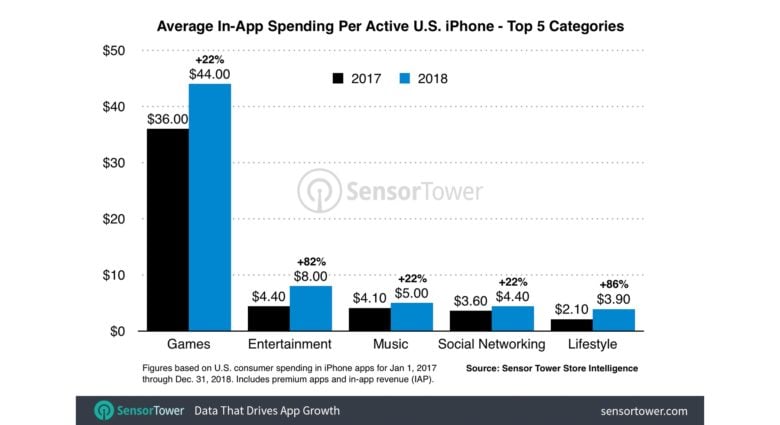 Source: SensorTower
This is definitely good news for app developers, as revenue from app store purchases is growing, and is still expected to rise in the coming years as Apple is also reportedly readying to release a pair of low-cost iOS devices, this will help increase the install base and consequently, more potential revenue from the app store market.
Dominate the App Store.
Get the latest industry news first.