Apple Releases Dedicated Mobile App For Developers To Replace WWDC App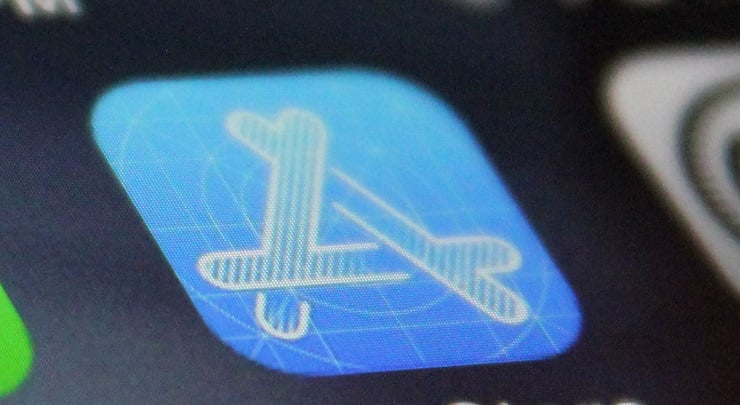 Apple has recently introduced a new dedicated Apple Developer Mobile App for the 23 million strong members of the Apple developer community. The app is not entirely new, as the new dedicated app is an expansion of the current WWDC app for Apple's Worldwide Developer Conference.
According to a report from TechCrunch, the app will provide a lot more resources for it's users, the WWDC app only includes info about the Apple developer event itself, and now the new Apple Developer Mobile App will include developer news, updates, videos, technical and design articles and a few others more.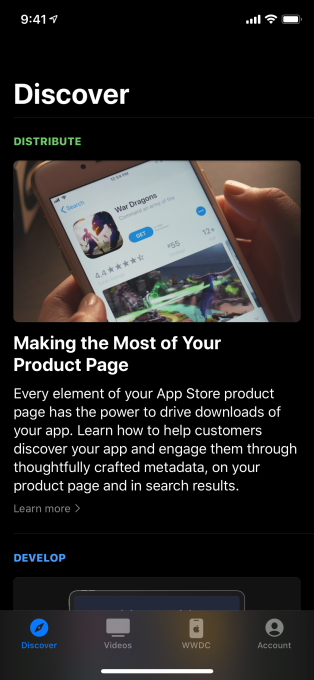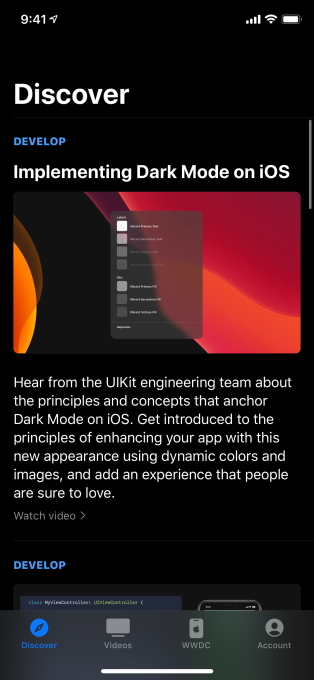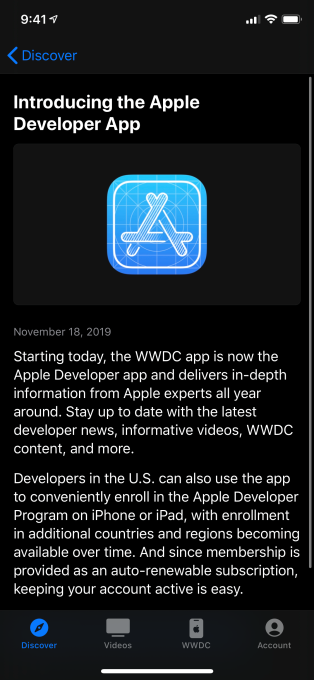 The new Apple Developer Mobile App is organized across four main sections:
Account – You can manage your  account and program membership.
Discover – Includes developer information, news and updates.
Videos – The videos the WWDC app once hosted will be found here.
WWDC –  For event attendee information.
In its current form, the app does not yet have everything you can find on Apple's Developer website right now as Apple is considering this as version 1, we should expect its current offerings to further improve and expand over time.
Dominate the App Store.
Get the latest industry news first.
The Apple Developer app is already available in all worldwide markets, however, the Apple Developer program membership management tools are only available for U.S. developers right now.
The Apple Developer app is available on iOS, including iPadOS, Apple Watch and iMessage.
Image Credits: Techcrunch
Dominate the App Store.
Get the latest industry news first.