Appetiser among Fastest Growing Companies according to Australian Financial Review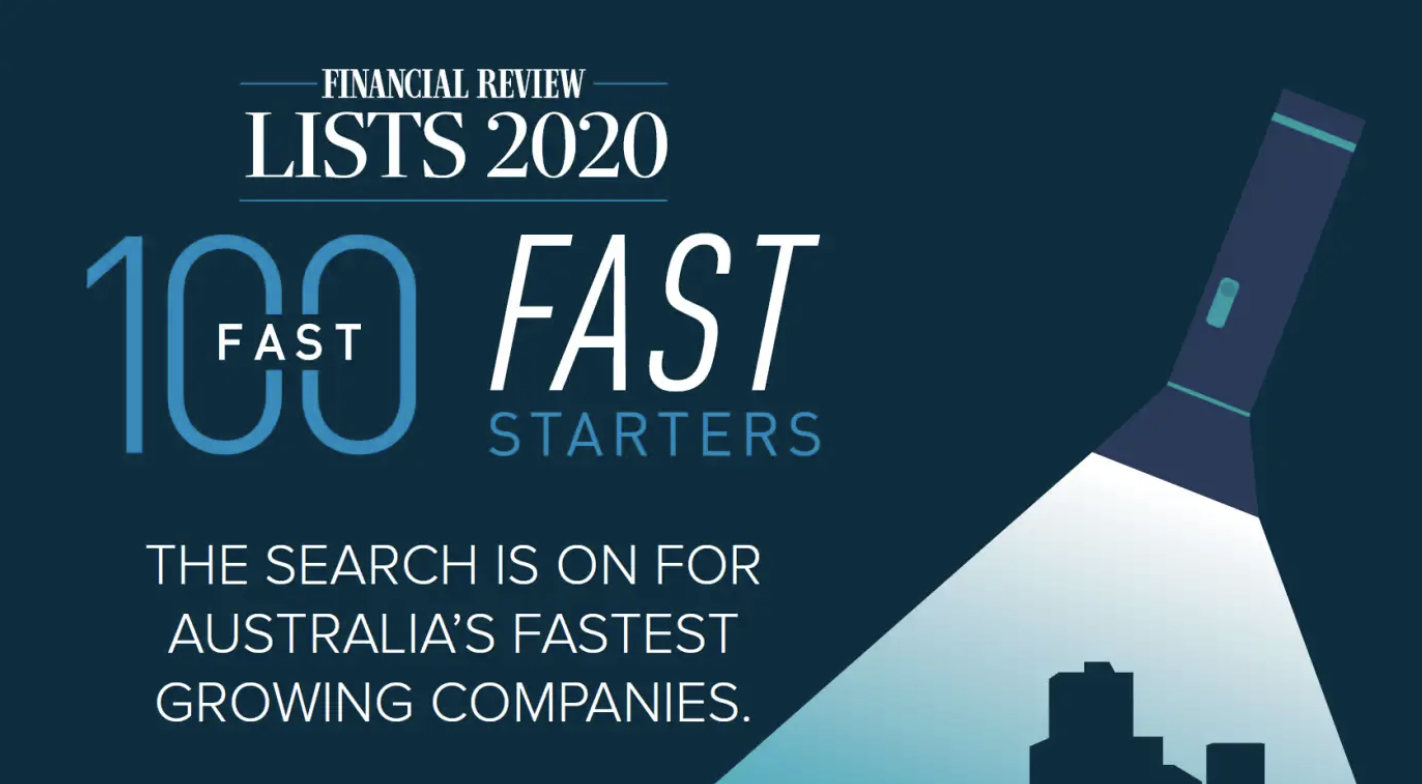 Appetiser App Development places 64th in the prestigious AFR Fast Starter list. Companies included in the list have been ranked based on their overall revenue for 2018-2019. For the said period, Appetiser posted total revenue of $1.8 million and reported growth of 188 percent.
Now in its 30th year, the AFR Fast Starter ranks businesses showing the strongest growth rates in Australia. To qualify as a Fast Starter, a business should have begun trading after July 2015, has a minimum of $500,000 in the most recent turnover period, and must have provided two full years of financial data.
All entrants should also have more than one client, and the majority of their revenue should not have come from start-up funding or grants.
Appetiser is honoured to be part of the distinguished AFR list. "We're absolutely thrilled to make the AFR's Fast Starters list. Our momentum has been underpinned by our consistent focus on three key pillars when delivering any product — technology, marketing and design," said Co-founder Jamie Shostak.
"We think and act like a start-up, while offering our clients the flexibility to get to market quicker, shift resources rapidly and learn from other agency projects. Our quality is always consistent, and this has resulted in our uniquely strong client retention and satisfaction. Having a diverse set of clients is what encouraged the company's agility and innovation while ensuring stability for the business," he said.
Dominate the App Store.
Get the latest industry news first.
Appetiser has developed apps for companies from various industries, such as e-commerce, real estate, building, and dating. Among Appetiser's key clients are Daikin, Salvation Army, Cisco, and Grill'd.
Click here to view the full list of AFR Fast Starter awardees.
Image credit: afr.com
Dominate the App Store.
Get the latest industry news first.