Appetiser Wins Top Mobile App Developer in Australia Award from Clutch for Second Year in a Row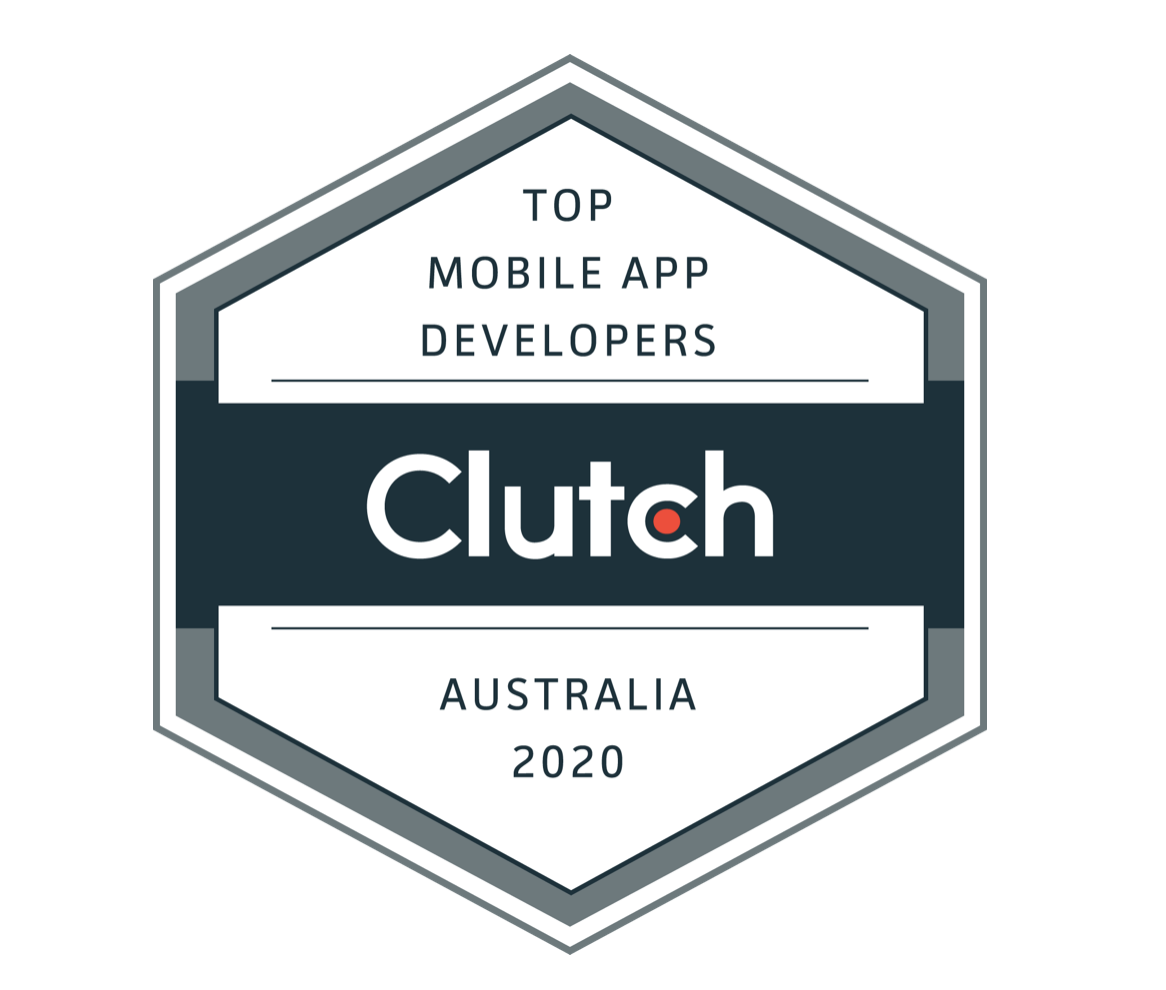 Appetiser Apps Development, a rising star in Australia's app development space, has been recognised once again by Clutch as one of the top B2B service providers in the country. From last year's ranking at 30th under the "Development" category, the company makes a major leap forward to the seventh place.
Appetiser has been recognised for their award-winning apps, creative solutions, and steadfast commitment to customer satisfaction. Clients specifically highlight the app development company's dedication to quality, communication, and guidance, emphasising how Appetiser adds a personal touch to collaboration and work relationships.
Clutch is a respected ratings and reviews platform that annually recognises the top 100 B2B companies in Australia. Their expert analysts meticulously collect feedback from service providers' clients, analyse industry data, and compare competitors in a specific market.
Appetiser is proud of the recognition, knowing that the B2B review platform applies the most in-depth methodologies and the highest standard of excellence in research. "We are extremely grateful to be honoured for this award by Clutch," said co-founder Jamie Shostak. "This is a reflection of our client's trust and team's hard work. Thank you to everyone involved."
Dominate the App Store.
Get the latest industry news first.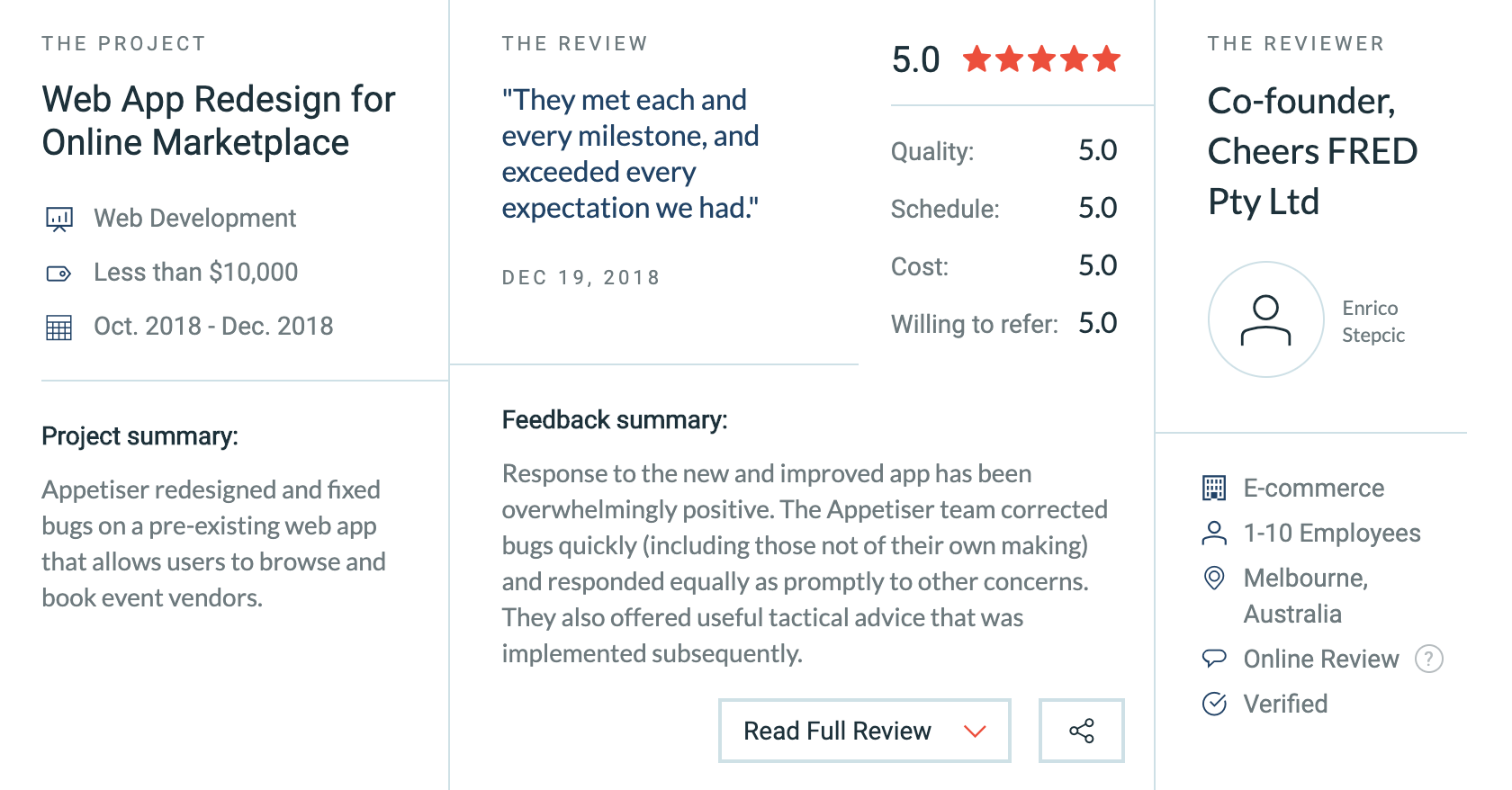 Appetiser is also featured on two of Clutch's sister sites — The Manifest and Visual Objects. The Manifest helps connect businesses by compiling and analysing practical business wisdom for innovators, entrepreneurs, and small and midmarket businesses. On the other hand, Visual Objects helps increase a company's visibility with the use of portfolio items.
At present, Appetiser ranks first in The Manifest's list of best mobile app developers in Australia. Meanwhile, Visual Objects recognises Appetiser as a company that champions commitment to work relationships and exceeding client expectations. Another list we are included in is SoftwareWorld's list of the top mobile app developers in Australia.
Looking to build your next app idea? Appetiser offers app development services for Melbourne, Sydney, Brisbane, Adelaide and Perth.
Dominate the App Store.
Get the latest industry news first.