Taking Care of Our Employees Through the Appetiser Perks Program (APP)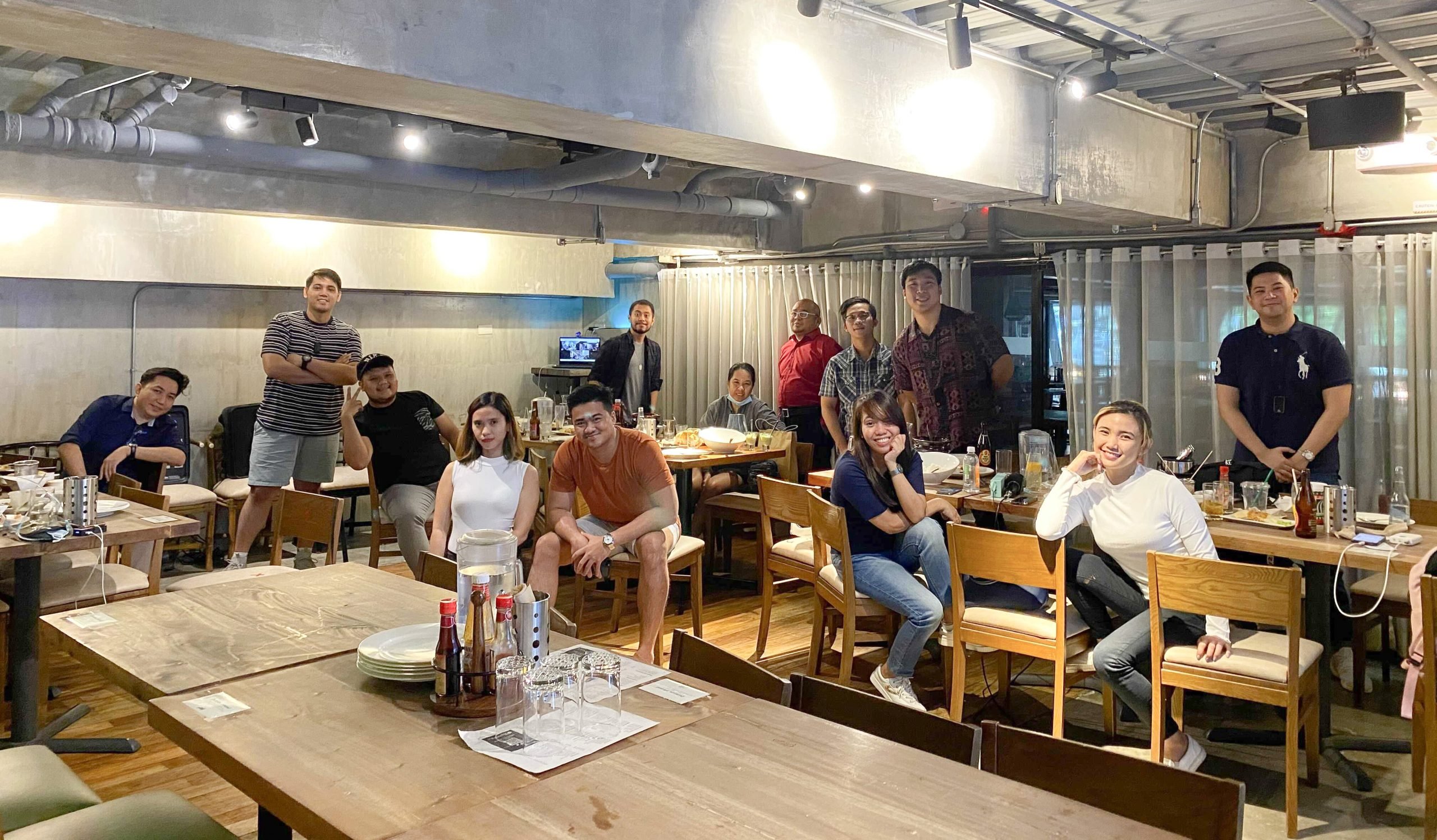 2020 has brought a new set of challenges for businesses and their teams; navigating lockdown measures, managing work-life balance, and finding avenues for personal and professional growth are just a few of these.
Despite a tough year
for all
, Appetiser
increased revenue
by more than 50%
during that time.
The
single
biggest reason for our success is our team
of dedicated and skilled professionals throughout our departments
.
We place a lot of value in our people, which is why we will launch the Appetiser Perks Program
(APP).
The
Appetiser Perks Program
(APP)
The APP is our way of giving back and investing in our team for their dedication and hard work. It's the cherry on top of salary, benefits, and career development. With the pandemic cancelling holidays and team-building plans, APP gives our team something to look forward to. With every milestone, our team can expect to receive rewards that'll improve their at-home work situation, teach them new skills, or simply spark joy in their day-to-day. 
The
APP was developed with the insights we gathered from our team through catchups, customer satisfaction surveys, and one-on-one sessions. We take the time to listen and learn about their needs, problems, and ideas on
making
their experience at Appetiser even better.
After the first six months at Appetiser, each team member will be part of Appetiser Care, our charity initiative in partnership with
World Vision
where every employee gets to sponsor a
Filipino
child's education in a community near them. 
Our list of perks include
s
rewards for professional growth.
W
e know that when you feel good, you can do your best work,
so
we have a slew of lifestyle rewards to make being at home not feel like work
at all
:
Appetiser merchandise

T

ech upgrades

 

O

nline courses 

Subscriptions to streaming services

Food, shopping

,

and massage vouchers
The Appetiser way
The
APP is not only
a thank you
for the great work our team puts into projects but
also an
important mechanism in
building the culture of creativity and innovation that flows through Appetiser. 
We believe that it's essential for everyone in a project team to be involved throughout the process. From the get-go, developers and product designers bring our client's ideas to life,
from strategy to the final product.
Our team works
on an array of exciting and ground-breaking tech projects,
like with
YouFoodz
,
Barbcare
, and Vello. We believe that a big part of our success is because of the way
our team
work
s
together. 
Working with Appetiser allows you to collaborate with some of the brightest minds in tech. E
veryone can shape and impact our company culture through their contributions, educational workshops
and our
development programs.
Th
is
impact is
regularly
acknowledged through monthly recognitions and quarterly awards.
Our product designer Annelou recently held a design thinking workshop to fuel our creativity. Everyone from the design to the operations team joined in, brought out a pen and paper to learn new skills.
Contribution recognition
Our team
members are
always
celebrated and
showcased
in
our
portfolios
. We highlight each member who contributed to
all our
projects. We
live
by the saying
"give
recognition where recognition is due."
This is just one way we encourage
our people
to show off a little and be proud of their work. Our open culture empowers the team to challenge each other to raise the bar
and
push ourselves to grow collectively. 
"I love how the leaders are very open to new ideas coming from us. Having someone who truly listens to their employees is pretty rare to find in a company." – Jermaine, Android Developer
Freedom from a r
emote
w
ork
l
ifestyle
While more and more businesses embrace a new way to work,
our teams have
been working remotely since
day 1
. Take it from us
;
we've encountered and overcome every technical issue you can imagine
(conference
call
lag included
)
and learnt a lot along the way. 
Through our experience, we've come up with the secret sauce to working from home: flexibility. Our team can set their hours and work from anywhere
(with
a good internet connection), as long as they get their work done. We encourage a healthy work-life balance. 
"Having control of my work environment is extremely important to me and this setup allows me to be anywhere I want as long as I deliver results." – Eizen, Content Writer
Team g
rowth and
d
evelopment
One of our first team members, Alma,
started as a virtual assistant to
Michael MacRae, our
CEO
,
back in 2016. In two years, she built a complete project management division and a QA division, and was able to oversee the work of over 100 developers
as our General Manager of Production. 
"My mentors pushed me to strive harder and be better every day. In Appetiser, with hard work and enthusiasm, there is no limit to what you can achieve." – Alma, GM of Production
Our philosophy is that growth is up to the individual. And this is why the team has a shared goal of becoming #1 in the industry.
We are still at the beginning of Appetiser Perks.
Soon
, we aim to have a program
on par with those from
Amazon and Google—one we
'll
build together as a team. 
The Appetiser Perks Program is slated for launch in
Q1 2022
. 
Dominate the App Store.
Get the latest industry news first.