Appetiser Pledges to Sponsor 150 Children by 2021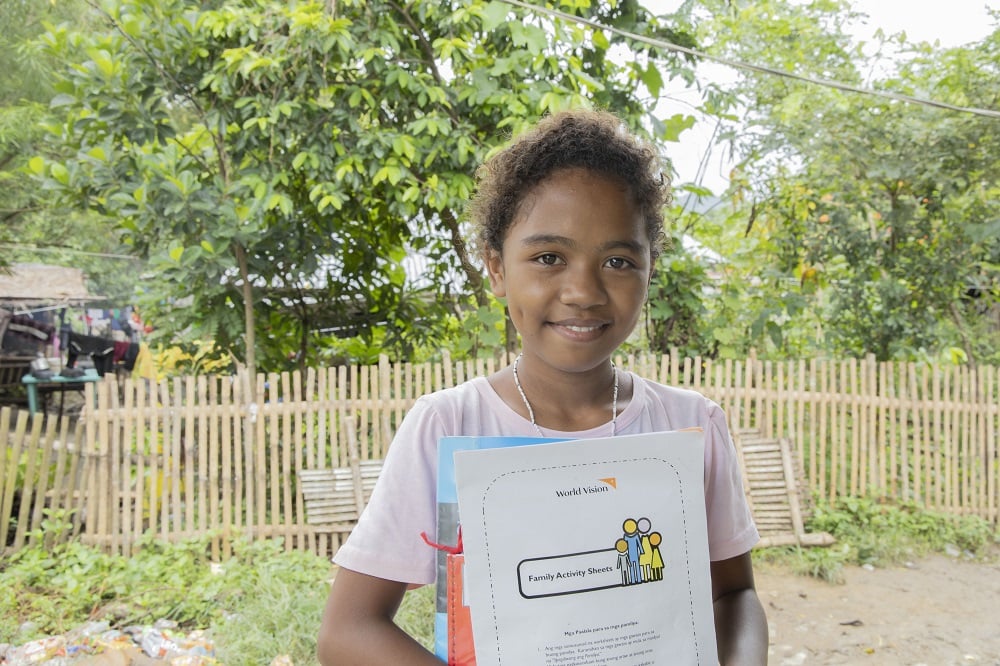 Empowering individuals through education is a core belief here at Appetiser. Learning about the education problem in the Philippines was disheartening as we've grown a special connection with the country through working with so many talented Filipino team members.
1 out of every 10 young Filipinos aged 6 to 24 is considered an out-of-school-youth (OCSY). This means that more than 4 million Filipinos have not enrolled in formal schooling or graduated from secondary school despite laws that promote the accessibility of free public education in the country.
This problem has only intensified because of the Covid-19 pandemic. Enrolment for the school year of 2020 – 2021 dropped 27.3% due to the economic burden of distanced-learning and the need for children to work because of insufficient family income to meet necessities.
Our company philosophy has always focused on self-development and team member growth with education playing a big part in this. We've witnessed our Filipino team members' talent and potential made possible by access to a great education. Our aim is to help alleviate the problem faced by so many of the Philippines most vulnerable children, giving them better access to education and in turn, to jobs and opportunities in their futures. So our team efforts began this year to give back to a country that has given us so much.
A cause aligned with our core values
World Vision is the right partner because of their dedication to making education accessible for all. They've worked with children and local communities around the Philippines and the world. In the last three years, the organisation was able to help 3.1 million children and their families with education, economic development, health, disaster preparedness, and child protection. In collaboration with World Vision, we're able to be part of the long-term solution. With proper access to education, any child is capable of greatness.
"By working with organisations like World Vision, we can help these children grow in all aspects. And also allow them to focus on being a regular kid and have fun."
Jamie Shostak, Director
Appetiser
Making a local impact
Appetiser Care launched in October 2020 as an opportunity for the company to sponsor a child in need in every employee's name. As of publishing, 50 children have been sponsored through the program.
Many of our team members in the Philippines have been paired with a child from their hometown or a community close to where they live. Our Australian team will be paired with children in communities that need sponsors the most.
Our GM of production Alma Samuela sponsors a child in her hometown of Batangas. She feels troubled about the lack of education support, especially in remote areas. She had always wanted to help but didn't know how to. This is why she appreciates how easy Appetiser Care makes it possible for her to make a difference in the lives of those who need it most.
We want to create more opportunities for our team to volunteer and meet the children in person in the future. Dennis Agulo is our developer from Davao and one of our first team members. He shared that he was paired with a boy who lives not very far from where he grew up.
Dominate the App Store.
Get the latest industry news first.
"The child I'm sponsoring is from Cotabato City. It means a lot to be able to give back. I know there are a lot of children there who need help. With the right tools and guidance, any child can have a good future."
Dennis Agulo, Web Developer
Appetiser
Dennis a self-taught developer, now plans to start a coding camp for children in less-fortunate communities. He hopes to impart the development skills that allowed him to succeed onto a new generation of Filipinos.
By the middle of 2021, the goal is to have sponsored one child for every team member. After, Appetiser Care will become a part of our onboarding once a team member has passed probation at Appetiser.
Looking ahead
The program is possible because of the hard work and contribution and each and every member of the team. This is only the beginning of Appetiser Care, as our goal is to make giving back a part of our DNA.
The Appetiser team has always made it a point to participate in community efforts where possible. In January 2020, the Davao team took part in relief operations after the region was ravaged by a massive earthquake.
Looking forward, Appetiser Care will expand to include other efforts such as disaster response, donation drives, volunteering efforts, and other charity initiatives.
If you'd like to join us in giving back to underserved communities, you can partner with World Vision.
The header image is from World Vision. 
Dominate the App Store.
Get the latest industry news first.