The 10 Best Dating Apps for Different Seekers in 2023
The dating bandwagon has rolled into cyberspace.
In a world where Internet access has become relatively widespread, people have increasingly fulfilled their need to love (and be loved) through the power of dating apps. These programs have enabled 1 in 6 individuals to find their marriage partners through mobile or desktop devices.
In this blog post, we've compiled the ten best dating apps for those seeking to add some romance or spark to their lives. Our article covers all the bases, from casual daters to highly driven individuals to those over 50 years old trying their luck online again.
Without further ado, let's jump right in!
What are the 10 best dating apps out there?
The best dating app depends on many factors, like the gender, lifestyle, or relationship preferences of users. For instance, some apps have mostly matured audiences aged 50+, while others have a more mixed age demographic.
We at Appetiser have enjoyed turning business or nonprofit ideas into growth-generating apps for quite some time. We've seen what works and what doesn't in various mobile and web applications.
In the world of online dating, these 10 best dating apps have caught our eye in terms of quality, usability, and app-user fit.
#1 Concha (Best for unique and quality interactions)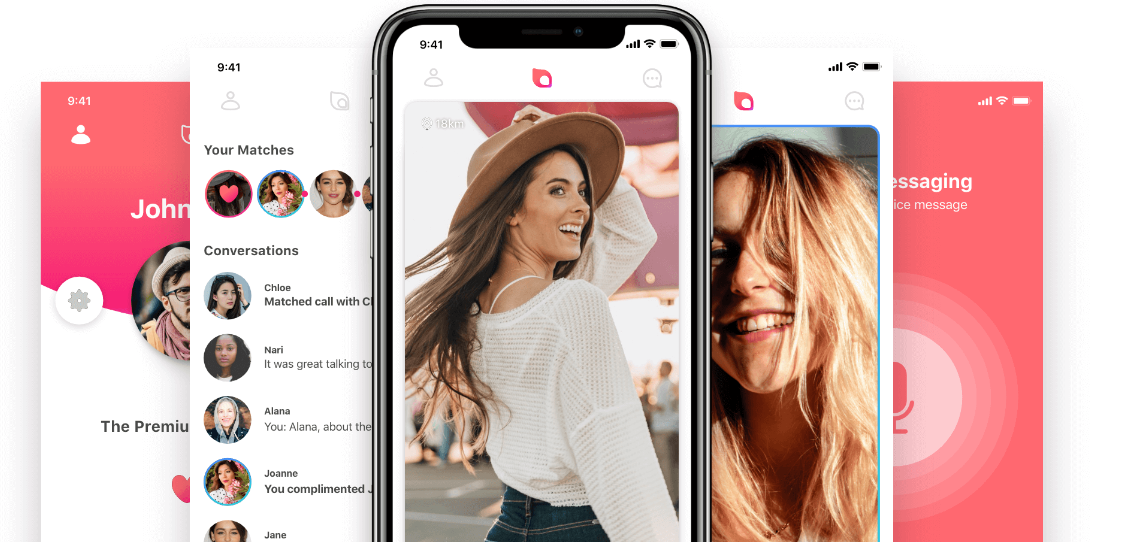 App overview:
Concha is not just another fish in the sea of dating apps.
It has a unique "Swipe, Match, Talk" feature. Concha rests on the idea that hearing someone's voice is better than texting when making connections. That is why our app developers incorporated an in-app call function during the design and development of Concha.
App users can also send voice messages to increase their chances of finding the perfect match.
Another charming feature of Concha is the option to offer "compliments." This means when you use this app, you can offer a gift and choose a predesigned message to accompany it. Compliments add that extra icing to the app's overall flavor.
Even the profile pages contain short but substantial information to attract matches. These pages are also designed to be good conversation starters. This unique feature helps break the ice and ignite the spark.
Overall, Concha offers features rarely rivaled by other dating apps.
Device compatibility:
Android, iOS
#2 Eharmony (Best for marriage)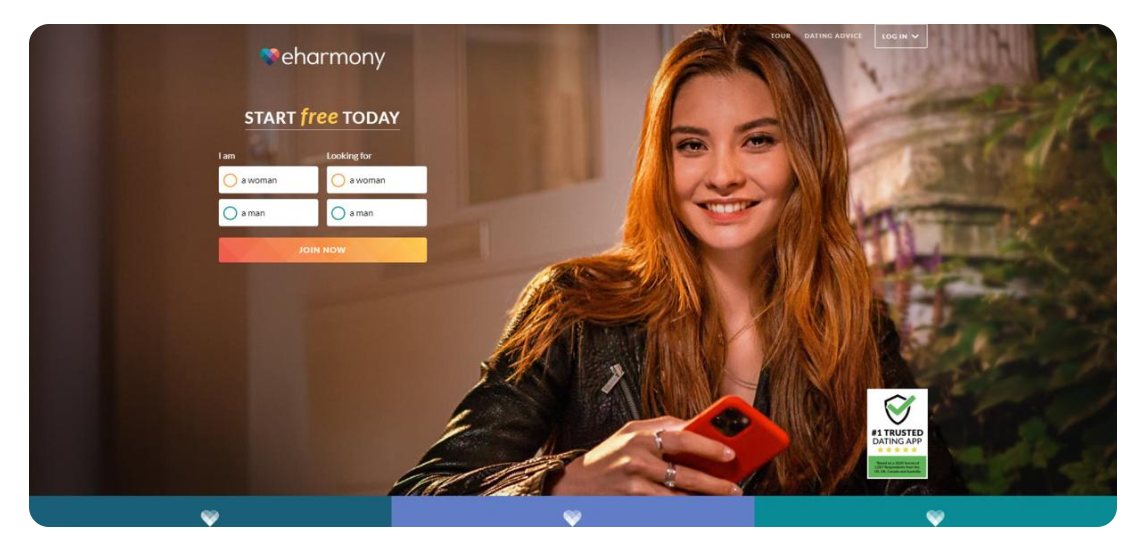 Source: Lovezoid.com
App overview:
We consider EHarmony as the top dating app for those seeking long-term relationships.
It is unique due to its proprietary Compatibility Matching System, which takes the guesswork out of dating by pairing couples based on individual preferences and characteristics. Users are required to take an 80-question quiz to create a personality profile. The app then provides a compatibility score for all potential matches before users connect.
While certain features are limited in the free version, premium subscribers can access expanded matching and discovery options. This makes eHarmony one of the best apps in the dating world for those seeking marriage.
Device compatibility:
Android, iOS
#3 Tinder (Best for casual daters/hookups)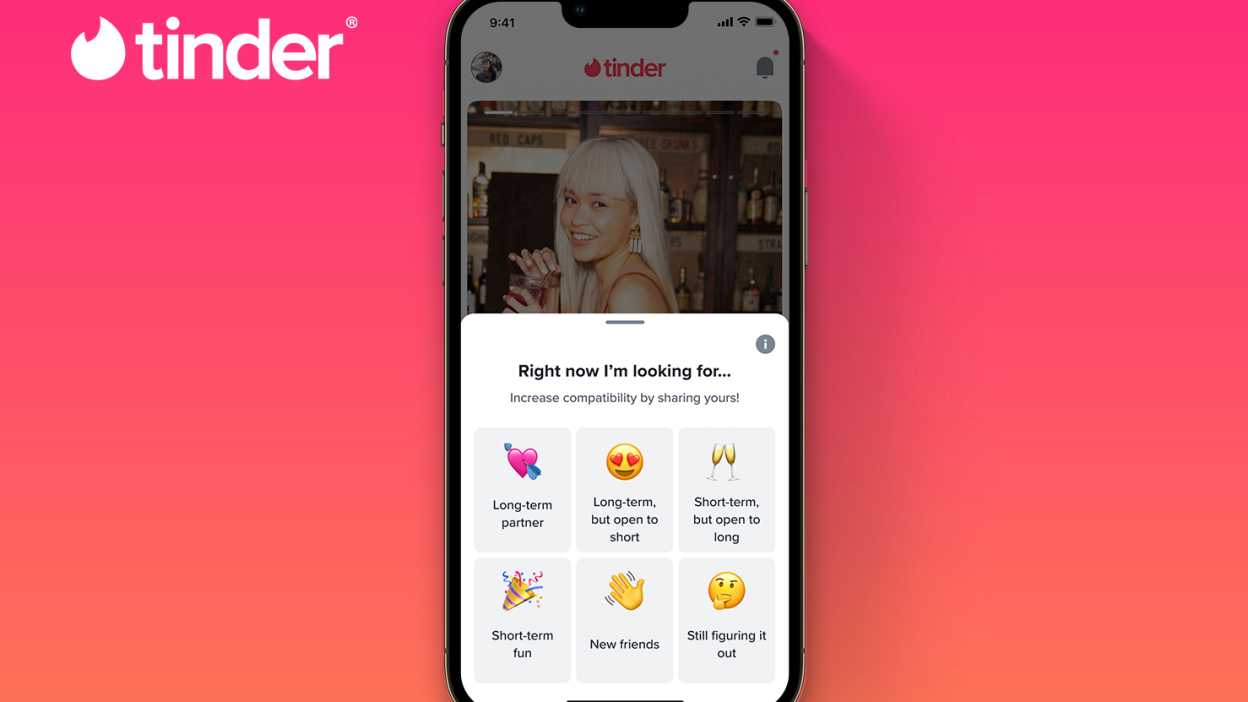 Source: Mashable.com
App overview:
Tinder enables users to make snap judgments about potential partners based on their pictures and profiles.
Although it's known for casual dating and hookups, there are still viable dating prospects on the app. Tinder offers a convenient and easy-to-use platform. The app also has Photo Verification and Noonlight features that provide additional security measures.
With over 30 billion matches worldwide as of 2019, Tinder is one of the best apps to help you make quick romantic connections.
Device compatibility:
Android, iOS
#4 Kippo (Best for gamers)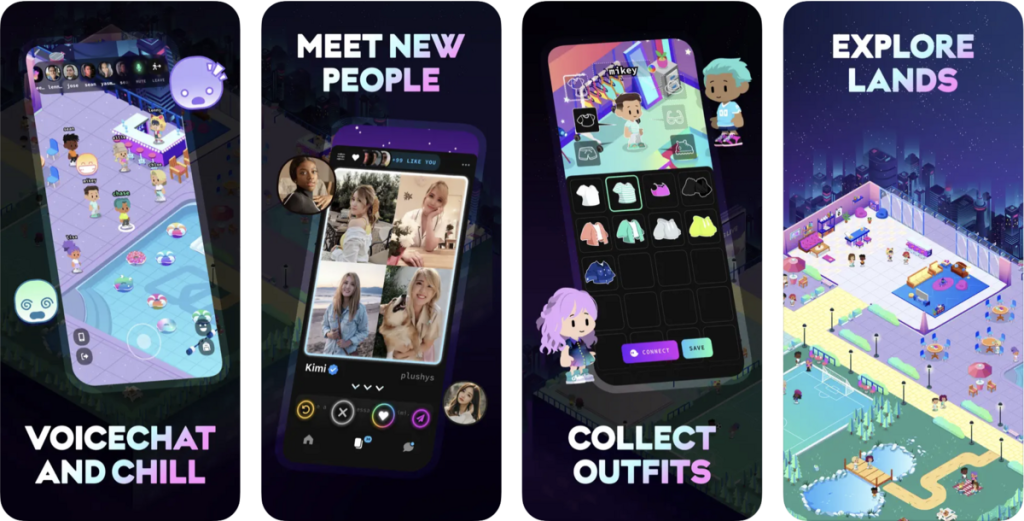 Source: VictoriaMilan.com
App overview:
Gamers also deserve a slot in the game of love.
While most dating apps are geared towards connecting people based on shared interests, Kippo uses the passion of online gaming as a romantic bridge. The app allows users to create customized profiles showcasing their favorite games and other preferences. The app then uses this body of personal information to find compatible matches.
The dating app has the right balance of social connectivity and safety. While Kippo doesn't offer video chat functionality, its audio chat and shared social space provide plenty of opportunities to connect with others. Kippo's verification process also ensures a safe online dating experience through a team of moderators that keeps out trolls and other bad actors.
Device compatibility:
Android, iOS
#5 The League (Best for high-flying professionals)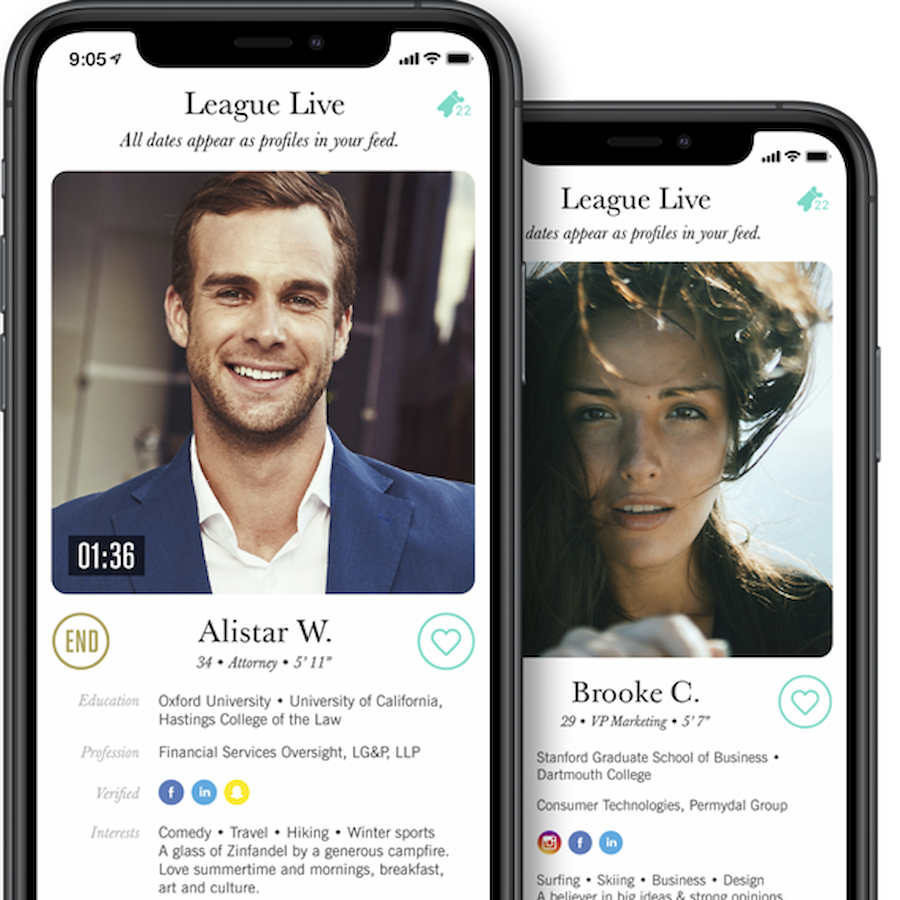 Source: DatingAppWorld.com
App overview:
If dating "within your league" is more your speed, perhaps The League is your app of choice.
The "elite dating app" requires users to apply to get access. Information like job titles and colleges attended are factors considered during the matching process. Hence, it's often referred to as the LinkedIn of dating.
The highly curated matchmaking process means waiting lists could be long, especially in big cities. However, the app ensures that people with similar ambitions and achievements end up being together.
Dating apps don't have a monopoly on linking people with wholesome ambitions. Read our case study on EvrSo to discover how this unique social media app encourages people to pursue meaningful goals.
Device compatibility:
Android, iOS
#6 Match (Best for 50+ daters)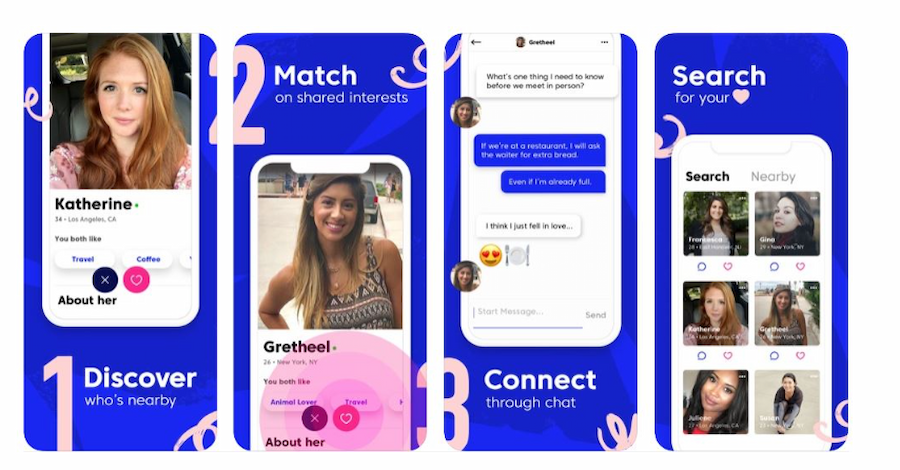 Source: Matellio.com
App overview:
Age shouldn't matter in the dating world.
Therefore, we recommend Match as an excellent choice for folks on the higher end of the age spectrum who don't vibe with other dating apps. It is known as a top dating site for those over 50, even though its age demographic is quite diverse.
Like Eharmony, Match is also known as a site for serious daters. The app makes your matches more targeted the more details you fill in. It can even match you with a person with similar political views. This rich and robust profiling goes beyond hot photos and lets you know if someone is worth your time before you start talking.
Free users can create their profiles and search for certain profiles. However, the following juicy features are hiding behind a paywall:
Dominate the App Store.
Get the latest industry news first.
Identification of profile visitors
Unlimited texts and video chats
Dating coaches that serve as matchmakers
Device compatibility:
Android, iOS, desktop
#7 Christian Mingle, JSwipe, Salam (Best for religious daters)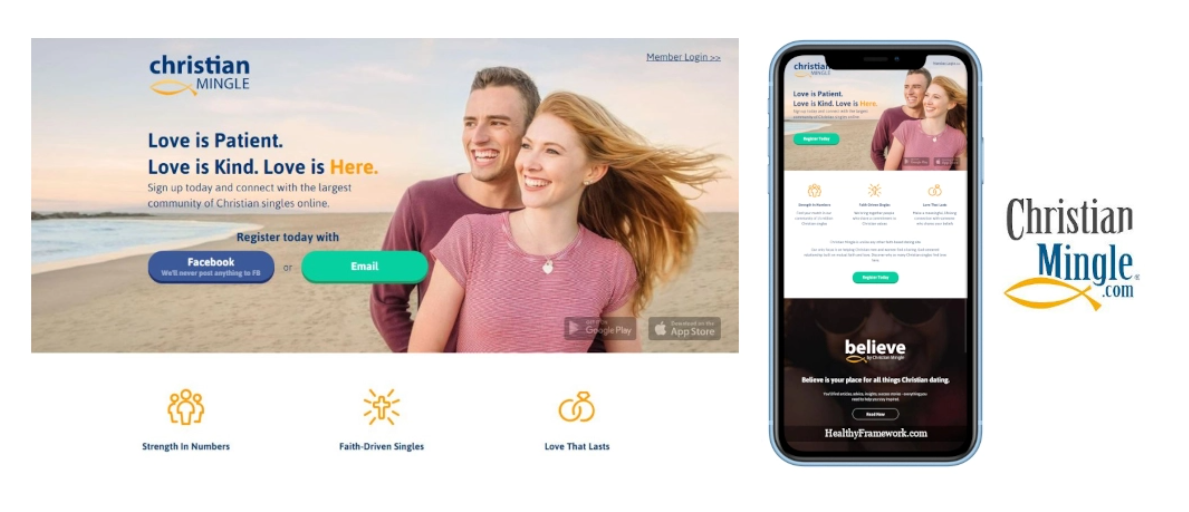 Source: HealthyFramework.com
App overview:
Some seekers are looking for mates with the same devotion to the same religion. For these cases, religion filters in many dating apps just don't cut it.
That is why developers have built niche apps catering to online daters passionate about their religious beliefs. Religion-specific apps like Christian Mingle, JSwipe, and Salams attract faith-driven daters.
Christian Mingle has many nifty features for daters who follow Christian teachings. For example, the app asks for detailed information about someone's upbringing, education, interests, and Christian spirituality. It also has enhanced privacy features and the ability to sort through matches by age and location.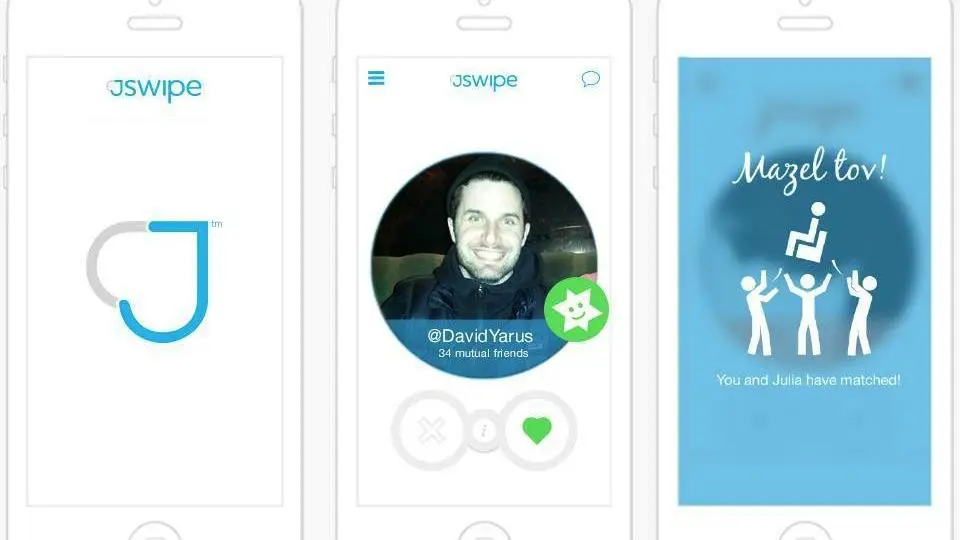 Source: TimesofIsrael.com
JSwipe is another leading religious dating app that caters to many Jewish millennial singles. It also checks personal backgrounds like Christian Mingle, with the addition of kosher and denomination profiling.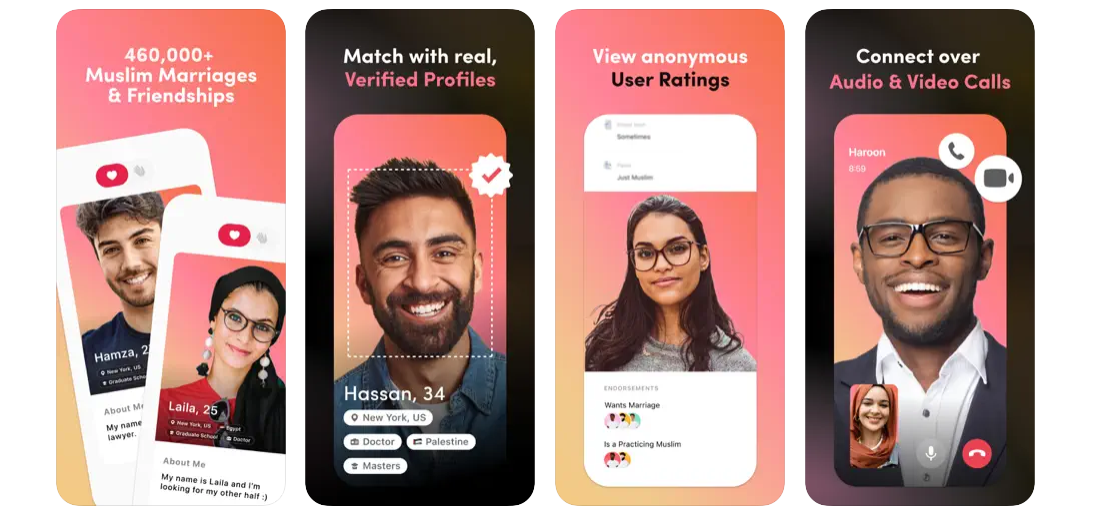 Source: Apps.apple.com
Muslim daters also have their niche app. Like other dating apps of its kind, Salams also checks cultural background, family upbringing, and core beliefs when matchmaking. The app also has good privacy and safety features.
However, the problem with Salams is its dating pool is relatively small compared to other apps. Therefore, finding your match can be quite tricky due to the law of probabilities.
Device compatibility:
Android, iOS (for all three apps)
#8 Bumble (Best for women)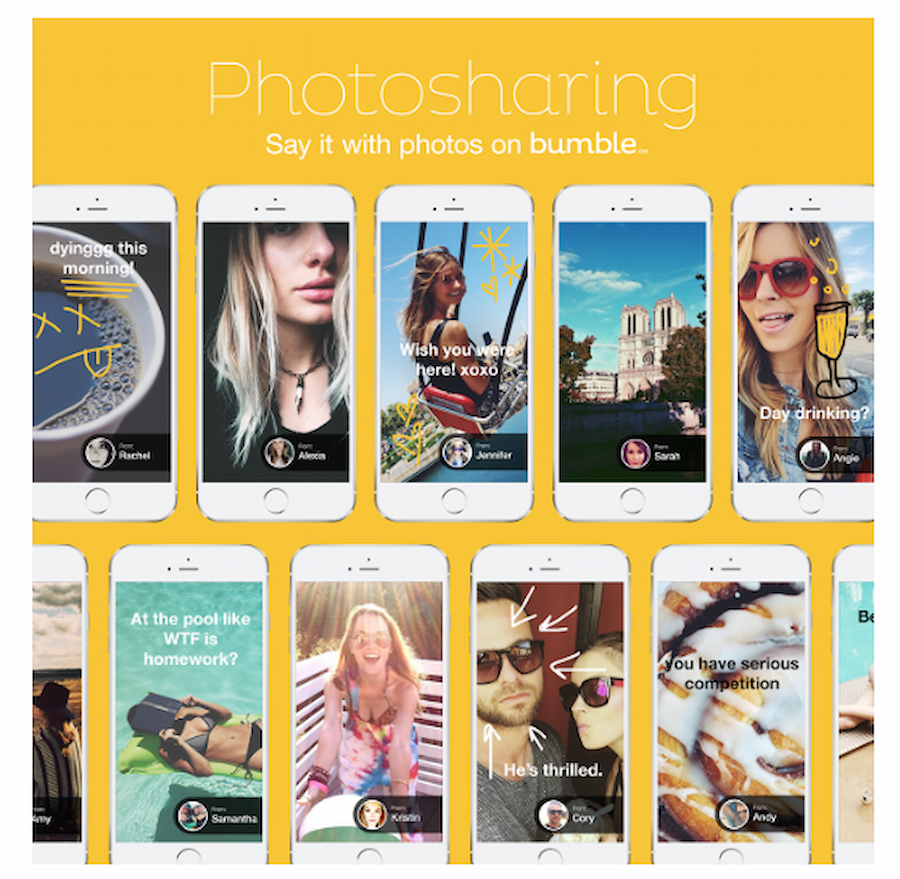 Source: TechCrunch.com
App overview:
Bumble is a smart and fun dating app that empowers women to make the first move.
After a female user initiates contact with a male user, they only have 24 hours to respond before their match dissolves. Men who are tired of making the first move are among those who will appreciate this unique feature.
Bumble founder Whitney Wolfe Herd experienced abuse in her past relationships. Hence, she designed the app to create a safe and healthy environment for women. Bumble manifests this ethos through the prohibition of hate speech and body shaming.
Beyond being women-friendly and safe, Bumble also has many nifty features. For one thing, it has separate sections for making business and friendly connections. Hence, it is worth trying out even if you are not looking for a romantic relationship. The app also has a video feature for virtual dates and creative trivia-style games.
Bumble is not the only app that empowers women. For example, our very own Giggle app fosters friendly connections among girls.
Device compatibility:
Android, iOS
#9 Coffee Meets Bagel (Best for busy daters)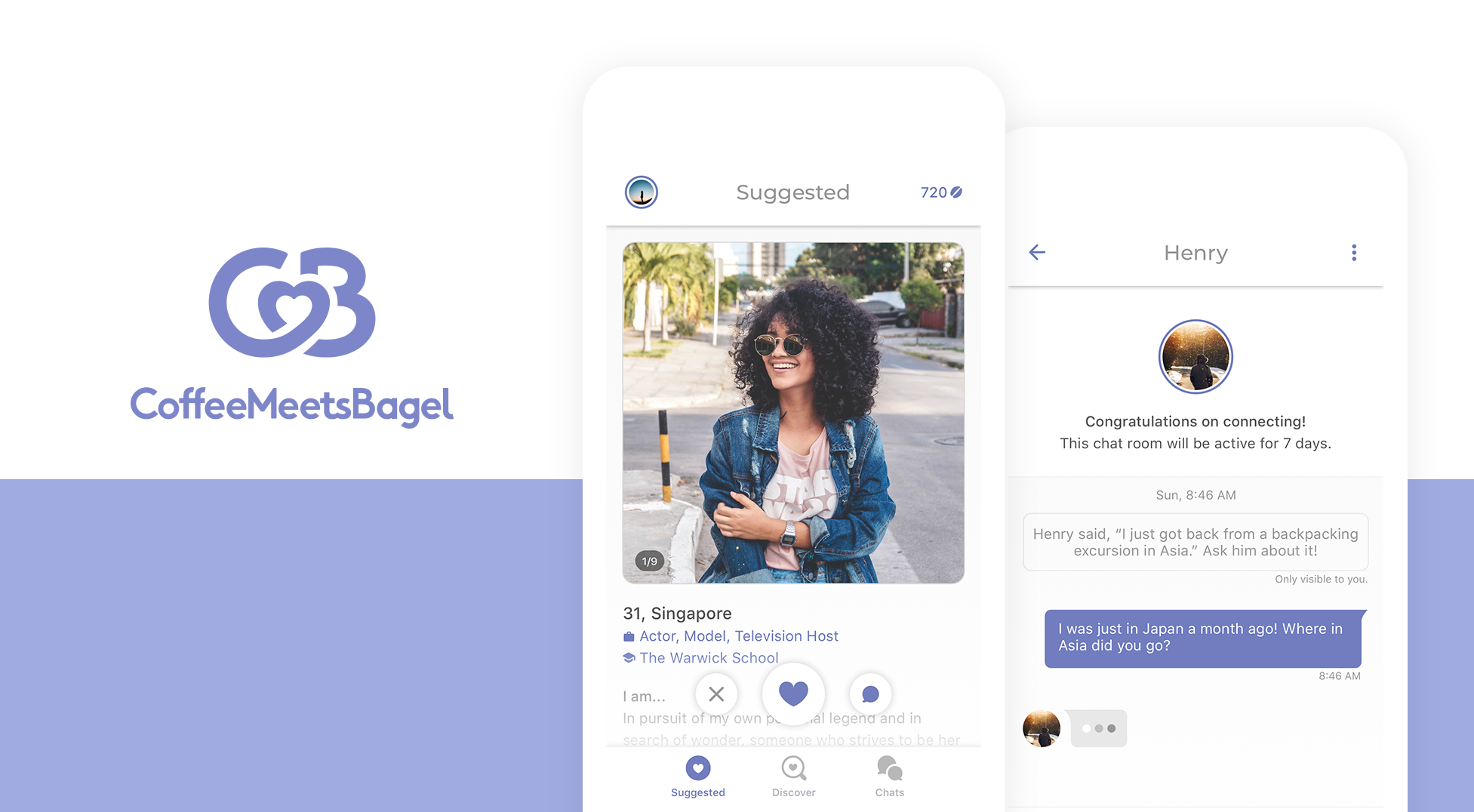 Source: CoffeeMeetsBagel.com
App overview:
Don't have time to swipe through a bunch of faces? Coffee Meets Bagel offers a solution akin to a quick meal.
Instead of sending users a long swipe queue, the app sends a short personalized list of suggested profiles called "bagels" daily. The app bases this list on user preferences.
As coffee and bagels go well together, matches made in the app are likewise ideal. The app sends men a small selection of potential partners and women a list of those who have expressed interest in them. Coffee Meets Bagel initiates a 7-day chat window and icebreaker once users indicate mutual attraction.
Overall, the app is a solid option for those seeking a relationship but who want to limit their time on dating apps.
Device compatibility:
Android, iOS
#10 Facebook Dating (Best for daters who don't pay)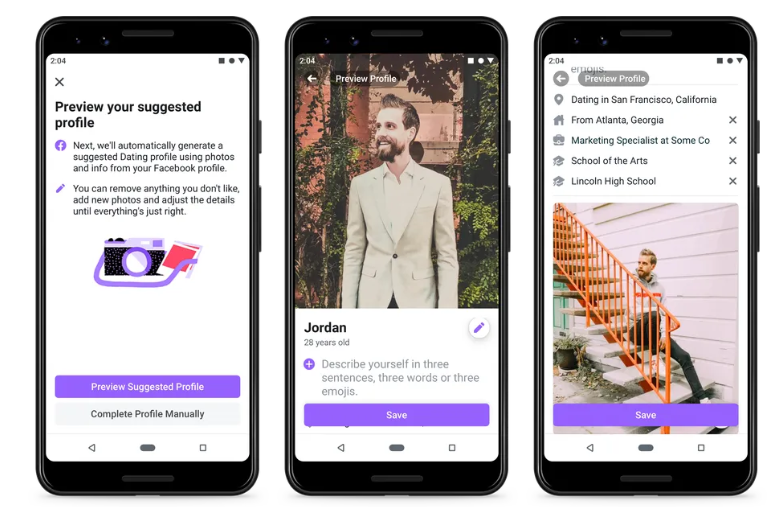 Source: Vox.com
App overview:
If you want a basic dating app without paying for additional perks, our app experts recommend Facebook Dating.
This app is part of a rare breed of completely free dating apps. Facebook can afford to offer this app for free since its social media ad revenue is enough to keep it afloat.
Some entrepreneurs, however, earn from free apps even without a social media platform. Check out our article on how free apps make money to discover this unique business model.
Despite not charging a cent for its services, Facebook Dating still has notable bells and whistles.
For example, the app allows users to create dating profiles separate from their social media accounts. This profile is used to find potential matches based on user preference.
Facebook Dating also offers the Secret Crush feature. This enables users to choose a certain number of Facebook friends or Instagram followers. If the interest is mutual, Facebook will connect the two users.
The app also integrates photos seamlessly with Instagram. Therefore, users who have beauty shots on Instagram can easily transfer their pictures to the Facebook Dating app interface.
Overall, the Facebook Dating app shows that, with a social media platform as a base, you can pretty much expand into any industry you set your mind to. Reading this article on how to make a social media app is a good place to start if you want to embark on this unique business journey.
Device compatibility:
Android, iOS
Fall in love with dating apps
The pool of dating apps is so vast that the plenty of fish metaphor is more true now than ever.
Dating apps may very well be romantic places. But few know that they are also lucrative businesses.
In fact, as of 2022, around 300 million people worldwide have used dating apps. This pool of users led to app revenues totaling a little over $4 billion for the same period.
If developing apps for dating seems a sweet deal for you, all you have to do is make the first move. We won't ghost you if you book a free consultation with us. In fact, we'll help you turn your idea or vision into a successful dating app that countless users will fall in love with.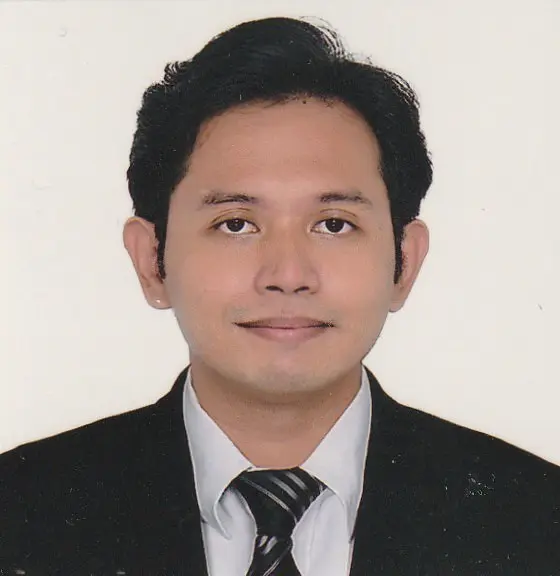 Jesus Carmelo Arguelles, aka Mel, is a Content Marketing Specialist by profession. Though he holds a bachelor's degree in business administration, he also took courses in fields like computer troubleshooting and data analytics. He also has a wealth of experience in content writing, marketing, education, and customer support. Outside office hours, he finds deep joy in reading, traveling, and photography.
Dominate the App Store.
Get the latest industry news first.