Spot the Difference: Product Manager vs. Project Manager
You've probably heard the words "product manager" and "project manager" thrown around in top business circles.
And for good reason.
A study indicates that a highly-competent product manager could increase profits by 34.2%. Research by top consultancy firm McKinsey also shows that most senior executives consider strong project management a main priority in planning for the future.
But sometimes, during discussions about these important roles, people confuse one for the other. This article aims to eliminate confusion by distinguishing a product manager vs. project manager.
To get to that, it's important to first differentiate the concepts of "product" and "project."
Product vs. project
Though the two are closely connected, they are different.
A product is any thing or service that satisfies the needs or solves the problems of a group of people, such as app users or customers.
Conversely, a project is a one-time endeavor to make, improve, or reinvent a product.
There was a time when a business could survive without seeking to improve its product. But product improvement is more important nowadays due to the following challenges:
The three points above make project and product management teams indispensable. Without these teams, businesses might end up with products that nobody buys.
Both products and projects won't become drivers of growth without capable captains.
What is a product manager?
A product manager defines what a good product is and leads teams to realize that vision.
Product managers have varying criteria in measuring the quality of products. But these criteria all boil down to the fact that good products:
Have enough customers or users to justify business expenses AND
Are made in accordance with company culture, goals, and objectives
In short, good products are those that the company actually wants to make and are frequently bought by many people.
To ensure a business has a good product, the product manager has to perform certain tasks, which I will discuss next.
Roles and responsibilities
Among the many functions that a product manager performs to ensure the delivery of good products are:
Getting the pulse of the company, competitors, and customers
Creating a product roadmap
Monitoring and coordinating team efforts in aligning with the product roadmap
Let's have a closer look at each.
Getting the pulse of the company, competitors, and customers
As a business major, I've had my fair share of acronyms like the four P's of marketing, etc.
I'd like to add my 3 C's of product management to that huge body of acronyms. These are:
Company
Competitors
Customers
This trio is the "lighthouse" that protects product managers from the shipwreck of unwanted or badly made products.
A product manager can determine what product needs to be created, improved, or phased out through conducting or studying:
Company manuals and financial data
Customer reviews or surveys
The latest industry trends and competitor news
Taking note of the three points above helps a product manager ensure the company's products lead to profit and not losses.
Creating a product roadmap
The product roadmap guides development planning. It's a document that lays out a product's goals, strategy, priorities, and progress.
Aligning teams with the product roadmap
Think of a good product as beautiful music produced by an orchestra.
In this analogy, a product manager is like a conductor directing a diverse group of musicians. Through meetings and analysis of the 3 C's, the product manager ensures that support, sales, development/production, marketing, and other teams are all playing to the tune dictated by the product roadmap.
Skills
The ideal product manager possesses knowledge or skills in the following:
Product life cycle management (from product development to phaseout)
Planning
Scheduling
Resource management
Data analysis
Market assessment
Price modeling
Basic user experience (UX) knowledge
Basic business knowledge
Educational background
Though product managers don't necessarily have to have college degrees, some sort of formal training is necessary to thrive in this field. Among the many credentials that the average product manager should have are:
A product manager certification from bootcamps
A bachelor's degree in product management, business administration, or other related fields
A master's degree in the areas mentioned in number two
Among the three, bootcamps are the shortest (sometimes taking just a few months to finish).
The beauty of bootcamps is that they are comprehensive yet intensive, focusing only on the essential skills needed for product management. In addition, some of these learning programs don't require relevant work experience or college degrees, making them ideal for people doing a hard career pivot toward product management.
Now that you know what being a product manager is all about, it's time to learn about a project manager's role and skill set.
What is a project manager?
A project manager breaks down the vision of a product manager into manageable tasks or initiatives. Project management involves translating the idea of a good product into daily or monthly work.
Dominate the App Store.
Get the latest industry news first.
If the product manager is more involved with the strategic side of things, the project manager goes down to the dirty details. The latter coordinates material and human resources to achieve the objectives set by the former.
Roles and responsibilities
Often with the use of project management tools and other resources, a typical project manager does the following:
Prioritizes and coordinates work and resources
Communicates and collaborates with team members
Leads team meetings
Let's unpack each of these.
Prioritizes and coordinates work and resources
Before the beginning or resumption of projects, a project manager assigns which projects are high priority and which are at the bottom of the list. In prioritizing, these leaders consider available human and physical resources and the type of client they are dealing with. All these are part of project planning.
Once a project manager has determined a project as highly urgent, they start to delegate the tasks and ensure that these jobs are finished on schedule. For effective delegation, a project manager must know the best work for the most qualified people.
Communicates and collaborates with team members
In many cases, a project manager has to deal with multiple teams.
For example, there are times they have to act as a bridge between production and the product manager. This is to ensure that the product or service offered is actually aligned with the objectives set by the product manager.
In short, a project manager interacts with different team members to ensure everybody is on the same page.
Leads team meetings
Aside from liaising among different teams, project managers also have to set and lead regular meetings. These meetings are especially important for strategic planning purposes.
Skills
An effective project manager possesses the following competencies:
Leadership skills
Problem-solving and communication skills
Organizational skills
Negotiation skills
Educational background
Though project managers come from various backgrounds, they usually need extra training to gain credibility in the industry.
The Project Management Institute (PMI) is an organization that trains people for this unique leadership role. Specifically, PMI's certifications provide the following designations:
Certified Associate in Project Management (CAPM)® – For entry-level project managers
Project Management Professional (PMP)® – For more seasoned project managers
If you're planning to undergo training to get a certification in project management, some training centers may require you to hold a high school diploma, associate degree, OR bachelor's degree. There are also SOME cases where related work experience is a prerequisite for certification.
It's clear that project managers and product managers have slightly different responsibilities and competencies. However, they have to work closely together if a project or an organization is to reach its fullest potential.
When PMs collaborate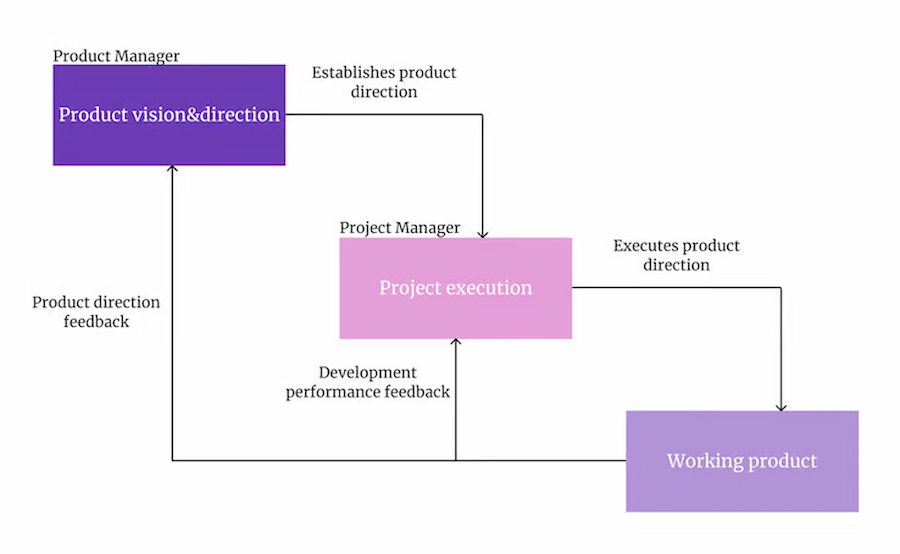 Source: LogRocket.com
Product and project managers have to collaborate and communicate well with each other whenever they have to:
Prioritize product backlogs
Ensure their products are marketed well while satisfying a critical mass of customers and other stakeholders
Meet for project progress reports and/or goal-product alignment
When PMs collide (constructively)
In a smaller company, you might have a product manager who is more closely responsible for delivering company offerings or a project manager with more say in what needs to be done next.
At any rate, both project managers and product managers need to understand their products inside and out. In addition, they should be aware of any progress or blockers to development.
However, most of the time, product managers should keep their heads up and look forward while also listening to customer, user, and stakeholder feedback. Working this way ensures that these managers see where the product should go next.
Meanwhile, project managers are on the ground with the product development team, ensuring that operations run smoothly. They also clear out any bugs or bottlenecks that might come along.
Of course, a project manager might need to bring a product manager down to earth. This could mean ensuring the product roadmap is realistic while leaving room for important activities like maintenance work or updates.
Alternatively, the product manager might need to help the project manager see the long-term vision for the company. Giving the project manager a broader view helps the team understand why certain things are prioritized or ensures product features are developed with scalability in mind. Scalable products enable their companies to expand exponentially without significant expenses.
Product manager and project manager: the dynamic duo of business development
When these two roles unite in an organization, amazing results can happen.
For instance, our product and project managers at Appetiser have enabled clients to grow their net worth exponentially through high-quality web and mobile apps. These applications are brought to market 50% faster than average, maximizing our clients' chance of success.
Speed-to-market helped Roamni attract investors in just a matter of weeks. The local tourism champion even earned a partnership with Formula 1 partly due to our app design.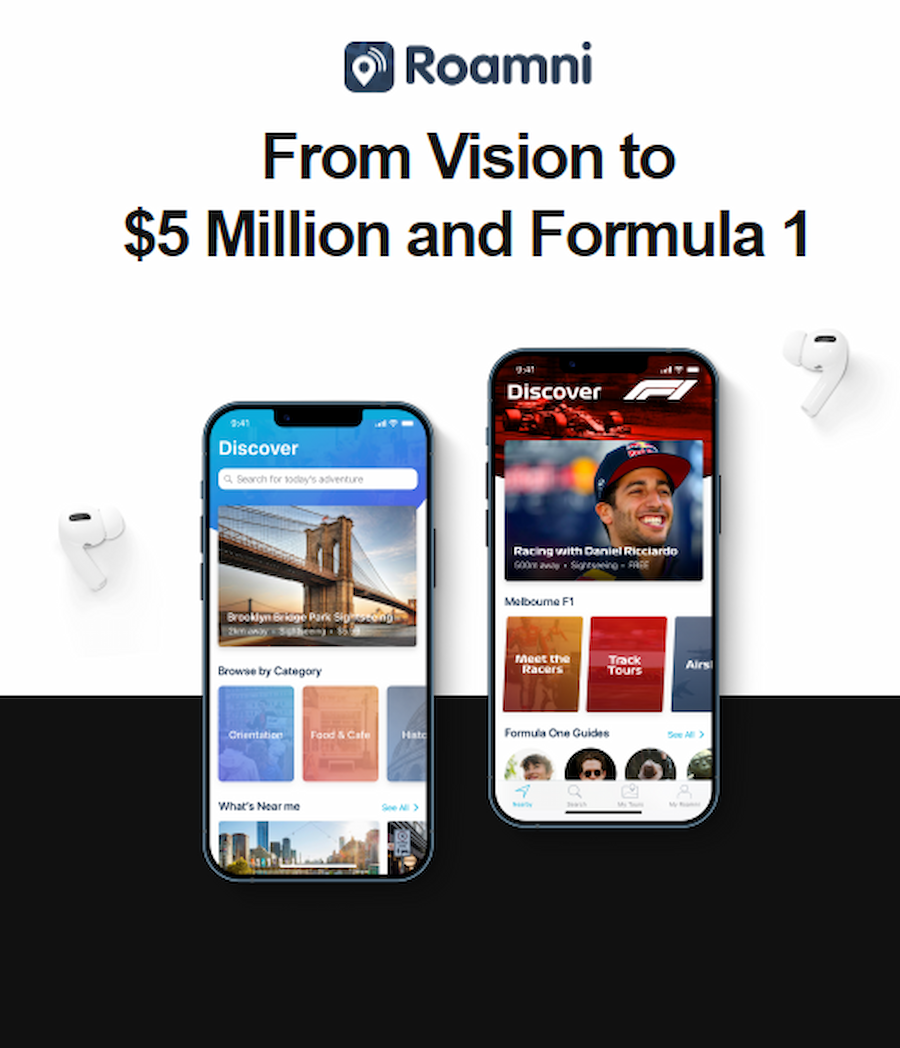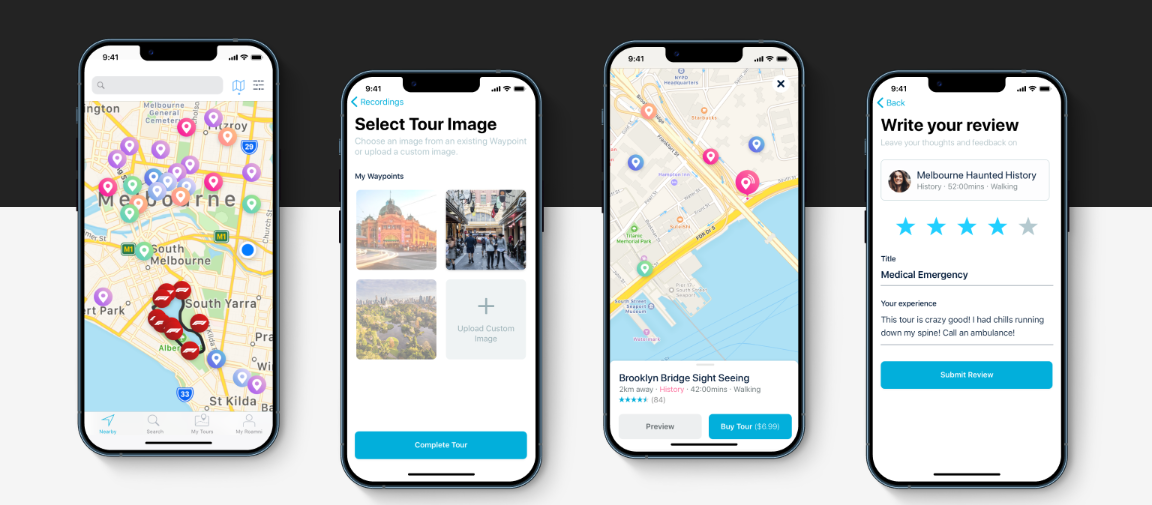 Like Roamni, you too may have that product or project that could be the next big thing in business or the nonprofit scene. Book us for a free consultation to discover how we could turn your vision into amazing and growth-generating apps.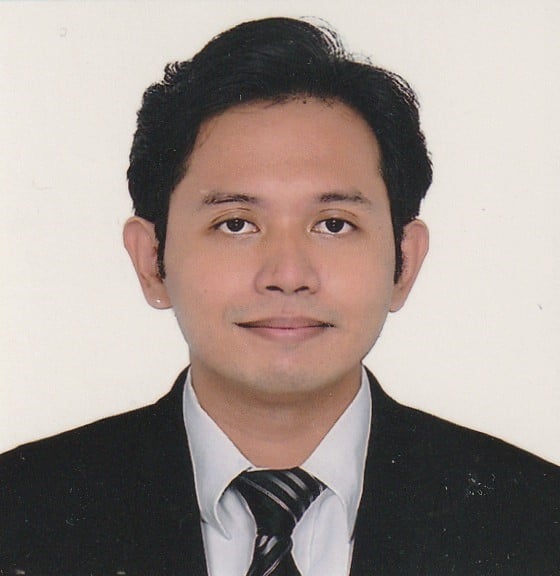 Jesus Carmelo Arguelles, aka Mel, is a Content Marketing Specialist by profession. Though he holds a bachelor's degree in business administration, he also took courses in fields like computer troubleshooting and data analytics. He also has a wealth of experience in content writing, marketing, education, and customer support. Outside office hours, he finds deep joy in reading, traveling, and photography.
Dominate the App Store.
Get the latest industry news first.