Top 5 Digital Transformation Trends in 2023
This article was written by a Guest Author.
As we have witnessed recently, many companies in different industries have decided to re-establish their business approach and follow digital transformation trends in 2023.
The new trends in digital transformation include hybrid work, intelligent search, AIOps and machine learning, customer data platforms (CDPs), and integrated Agile, DevOps, and ITSM platforms.
We will introduce each of these new trends in detail in this post. We would also go through the definition of digital transformation and explain why you should care about it at all.
Let's dive in!
What is Digital Transformation?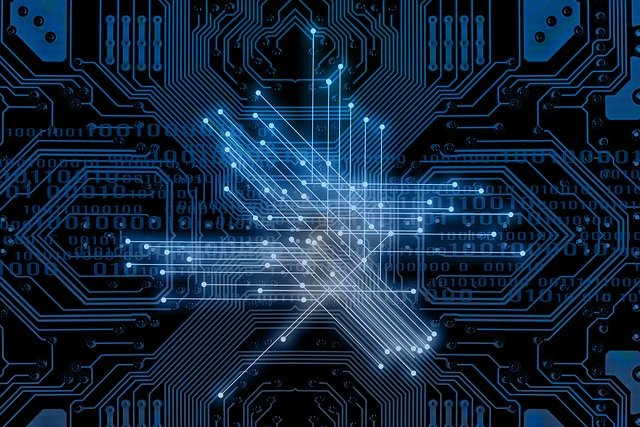 Before going through the digital transformation trends in 2023, you need to know the concept of digital transformation better.
Digital transformation employs digital technology to build new business processes, culture, and consumer experiences. It's about redesigning business strategies using emerging technology to suit the digital age.
Unlike traditional mindsets and approaches, digital transformation aims to shift the focus from sales, marketing, and customer services to the customers themselves. Customers have been the top priority in the last decade when setting business goals, and organizations set their objectives based on customer needs.
In addition, digital transformation means saying goodbye to papers and warmly greeting web apps and mobile apps. As a result, it is not only eco-friendly and sustainable but also more organized and neat.
Online shoppers prefer to do online shopping or services – it was shown in 2020 alone that 80% of consumers shopped online. If you are still running your physical shop without offering an online environment where people can buy from you online – losing your market share is a real possibility.
The security of data plays a critical role in digital transformation. For example, team members no longer send spreadsheets or paper notes: instead, they keep everything organized in a secure cloud and can access it within seconds.
Why should you care about Digital Transformation?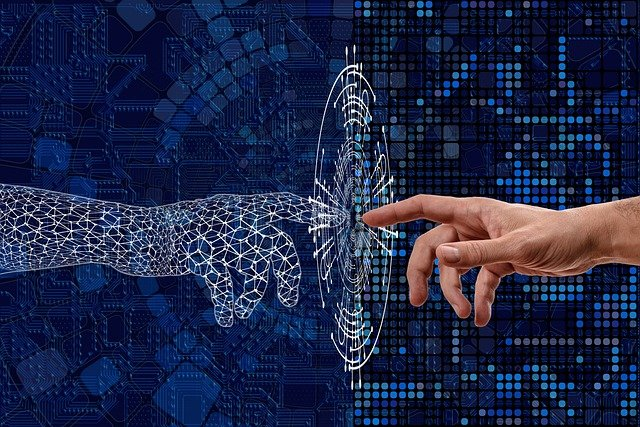 You now know about the concept of digital transformation and its objective, but why should you apply digital transformation trends to your business?
Here are some reasons that help you understand why you should care about the digital transformation at all:
1. It's a modern necessity
First and foremost, you should care about digital transformation because we live in a modern, sustainable, digital world. Transcending from a traditional to a modern environment necessitates organizations to adapt to digital transformation trends and remain competitive in the market.
Tools and techniques should change over time because situations change. Let's face it: a 30-year-old cannot ride the same bicycle they used to ride at the age of 5 because it is no longer suitable for their physical conditions.
The same is true for welcoming digital transformation in the modern era. Organizations need to use the latest technology that best suits their needs and the time.
2. It improves customer satisfaction
Another reason why you should care about digital transformation is that the extent of customer satisfaction now defines business outcomes. So, businesses operate digitally and use the new technologies to do more in less time and pay more attention to customers.
If you trace the path of successful companies, you'll realize that they have valued their users over time. With the rise of competition in the market, people tend to choose companies that respect their needs. By using technology that facilitates caring about users by keeping their data in a cloud, you can get to know your audience better and figure out what is best for them. Then you can apply that data to your products or services to meet their preferences.
3. It makes team collaborations easy
Moreover, digital transformation is not just about your external interactions; it also encompasses the internal interactions such as communication and collaboration between employees. Regardless of business models and the company size, you can create efficient communications in your organization using artificial intelligence.
Companies can align their team members and ensure that every task is done before deadlines using digital tools. Doing so increases the productivity of team members and facilitates collaboration and communication among team members.
5 Digital Transformation Trends in 2023
Now you are well aware of the digital transformation concept and necessity. Let's take a look at the top 5 digital transformation trends and see how they can benefit your company:
1. Hybrid Work
Hybrid work is a flexible working style in which people work part-time at a physical office and part-time from home or another location. It is a working culture that many companies offer.
The hybrid work culture began to be a trend in digital transformation at a worldwide level after the pandemic. It has been two years since business leaders have been dealing with the emergency of the pandemic in their business operations.
Yet, in 2023, CEOs and CIOs have realized that they may still be affected by the pandemic this year and in the coming years. So, most companies work with their teams to effectively rethink their digital transformation strategies.
The work-from-home strategy or the remote work culture was one of the strategies adopted at the beginning of 2020 due to the government regulations against the pandemic. This alone has been a significant change in how business operations used to take place.
As a result, a series of transformation efforts have been started to tackle the growing concern of how to work remotely and still be productive and efficient. Business leaders have been providing hardware, video conferencing apps, and secure solutions to take good care of data to help the employees keep up with their jobs and responsibilities.
It should also be mentioned that before the pandemic, some businesses had already implemented no-code and low-code technologies to replace manual work with automation. Many CIOs also took steps toward making agile teams, app modernisation, and public cloud migration. Using AI solutions such as public clouds and increased automation help businesses secure their data, save time, and be as productive as possible.
In 2023, many large or smaller companies in various industries have adopted the hybrid work model as a digital transformation strategy for their company culture. Such digital transformation requires them to use agile collaboration tools and modern performance management.
2. Intelligent Search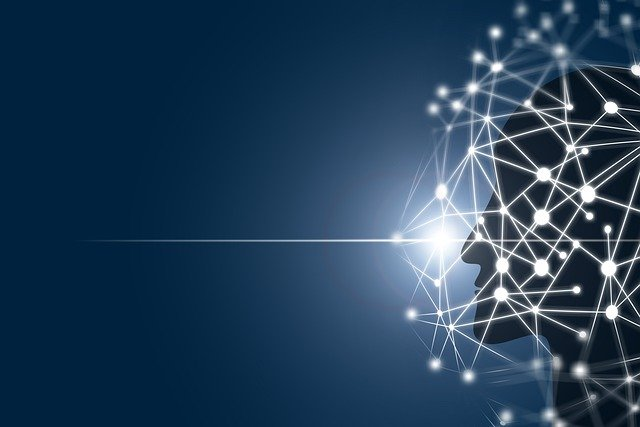 Intelligent search has other names such as natural language search, AI-powered search, and cognitive search. Artificial intelligence (AI) technology allows intelligent search to break down data silos, allowing employees and customers to discover the information they need within less than seconds.
Dominate the App Store.
Get the latest industry news first.
End-users can use intelligent search to retrieve information from any location and data set: big data in databases, document management systems, digital content, webpages, etc.
But, what is the difference between intelligent search and traditional search engine search? Search engines, such as Google, Bing, etc., cannot answer your business-related questions.
For instance, these search engines can answer questions like "what are the top 10 common causes of delayed delivery?". However, they cannot give you any solutions to a question like "why is our new product shipment delayed?". To find the answer to questions of this sort, you need to use an intelligent search.
In other words, intelligent search gives you solutions specific to your business.
Intelligent search is a necessary digital transformation strategy since either the employees are in a hybrid work environment or the company is too developed and large. It is pretty challenging to maintain collaborations regarding knowledge sharing and data sharing in both cases. Therefore, intelligent search is a trend we're seeing in digital transformation for this year and in the future.
3. Customer Data Platforms (CDPs)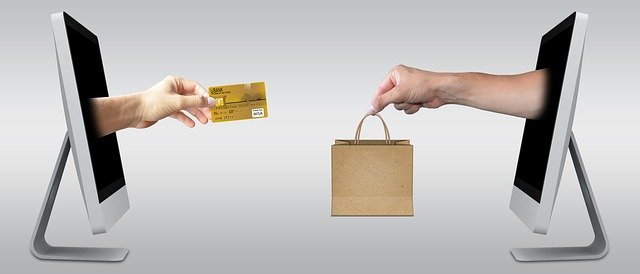 A customer data platform (CDP) is software that gathers and organizes first-party customer data from many sources to create a single, coherent, and comprehensive view of each customer. It is bundled software that builds a comprehensive customer database that other systems can access to analyse, track, and manage customer interactions.
As we mentioned earlier, one of the main goals of digital transformation is to meet customer satisfaction and provide a great customer experience. So, to move the business forward and achieve success in the modern-day, companies need to follow this trend and value their customers. One way to fulfil that is to make decisions based on accurate data. Some of the resources that provide such accurate data regarding customer experience are:
(Online) behavioral data – such as activities made on a website, through an app, or through other channels like live chat, help centers, or digital assistants, and the quantity, length, and frequency of encounters.
Transactional data – such as data from e-commerce or point-of-sale systems, for instance, when making purchases and returns.
Demographic data – such as customer's name, birth date, and address.
Customers interact with organizations in novel ways and via various platforms. During every engagement, they leave pieces of information behind, known as first-party data. These pieces of data can be tracked and saved in a cloud of high security.
A customer data platform receives this first-party data. It then standardizes and transforms it by matching individual customer IDs from each system and integrating them into a single consistent and accurate customer profile. The profile data is then reformatted to support a wide range of marketing strategies and business processes, including CRM, data analytics, marketing automation, A/B testing, content creation, SEO efforts, etc.
This is how a CDP helps you make decisions and take firm steps in your business. This way, you value the needs of your users and provide solutions customized to their needs. As a result, both you and the users would be happy.
4. AIOps and Machine Learning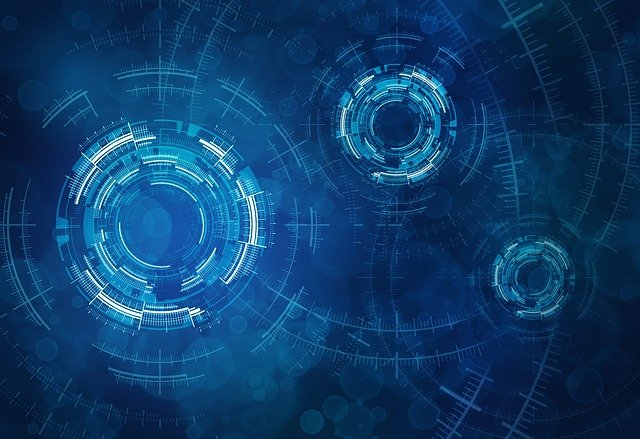 Artificial Intelligence for IT Operations (AIOps) is defined as the application of AI or similar technologies, such as machine learning, to IT operations.
AIOps helps IT operations (IT Ops), development operations (DevOps), and site reliability engineering (SRE) teams operate smarter and faster by using algorithmic analysis of IT data to detect and resolve digital-service issues before they leave an impact on business operations and customers.
Accordingly, implementing AIOps as a digital transformation strategy and using its data analytics feature can remarkably help cost savings.
DevOps teams may use AIOps tools to centralize data and manage the enormous complexity and volume of data created by modern IT infrastructures. Doing so prevents failures, ensures uptime, and provides service assurance.
AIOps tools allow organizations to operate at the speed of modern business while delivering a fantastic user experience. That's why IT is at the center of digital transformation activities.
Using AIOps tools, companies and businesses can set their business process based on the data while also centralizing their solutions and services with these tools.
5. Integrated Agile, DevOps, and ITSM Platforms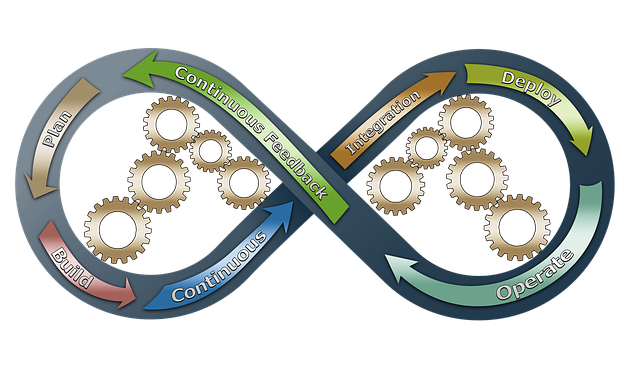 The management of the end-to-end delivery of IT services to clients is known as IT service management (ITSM). In a nutshell, IT teams employ repeatable processes to efficiently address end-user needs.
For businesses of various industries looking to modernize their DevOps, ITSM platforms, and agile workflows, automation and integration are essential digital transformations. Therefore, it is crucial that your IT department can deliver services at a satisfactory and sufficient rate for your company.
If the ITSM capabilities are insufficient compared to your needs, there would be issues though it is not an uncommon phenomenon.
To tackle this issue, new ITSM methodologies emerge, driven by Agile and DevOps best practices. Agile, DevOps, and ITSM platforms integration is an innovation in digital transformation technologies.
Agile ITSM takes some of the core principles of the agile software development approach, such as frequent delivery, technical excellence, consistency, and simplicity. The agile ITSM tools provide solutions for aligning users and processes. Thanks to machine learning technology, one of these solutions is a self-service help desk.
In addition, before standardization, agile organizations prioritize ensuring that new IT services will provide access to demonstrable business outcomes and value.
Conclusion
The digital transformations mentioned in this post are the top 5 technologies that can be used either in IT departments and tech companies or other industries. Using tools that provide businesses with these technologies can lead organizations toward the future of innovation, digitalization, automation, and modernization.
The overall result would be an ultimate success in meeting the market needs, excelling in the modern competition, maintaining user satisfaction, and keeping teams aligned and productive.
Transform into a modern, digital, and agile company today! Try these top 5 trends and see the results for yourself.
Parichehr Parsi is an enthusiastic content creator. She currently writes for Nifty, which is a task management service provider. Being a travel addict and workaholic shows that she is quite well-balanced in living her one-time chance of life. She also loves music, reading, writing, and knitting.
Jessica La is a Content and SEO Consultant at Appetiser with 6+ years in the industry. If she's not writing and optimizing content, you can find her with a cup of coffee delighting in literature or sci-fi books.
Dominate the App Store.
Get the latest industry news first.