How Youfoodz Redefined Fresh Home Delivery: A Case Study
Youfoodz was unrelenting when they decided they wanted to deliver on their mission: to get people to experience a little more life and more of what they love. And what better way to get started on that than being able to get the best out of fresh everyday meals.
Yes! That means fresh, healthy, and delicious food every single day without having to spend an eternity (or around 760 hours a year!) to do the grocery shopping, cooking, and cleaning. For Youfoodz, people can actually "save time cooking by not cooking."
And while traditional Australian dining culture may not approve of the idea of eating gastronomic masterpieces while snuggling in ones PJs and watching TV, Youfoodz stayed resolute about redefining fresh meal home delivery service. In the dog-eat-dog e-commerce arena, that only meant Youfoodz had to have nothing less than the fastest delivery time, the highest-quality food, and the best customer service.
As an innovative fresh meal home delivery service, Youfoodz is all about living a healthy lifestyle the easiest, most convenient, and most enjoyable way possible. They believe that people can actually eat healthy—without having to eat frozen ever again—and yet still save time and money!
Despite experiencing consistent growth in the Australian market since its founding in 2012, Youfoodz understood the urgent need for them to stand out in the saturated throng of home food delivery. With increasing growth weekly goals and the fierce competition in the e-commerce market, they had to come up with something that would not only get them additional customers but efficiently retain them and sustain weekly recurring revenues.
In August of 2017, Youfoodz hired Appetiser as their app development team to develop a mobile app that will aptly serve the business. They specified their need for an app that would push notifications to its customers as well as cut down time spent during ordering. The client specifications indicated the mobile app had to be rich in features and intelligent enough to accurately process a food delivery order in the shortest time possible.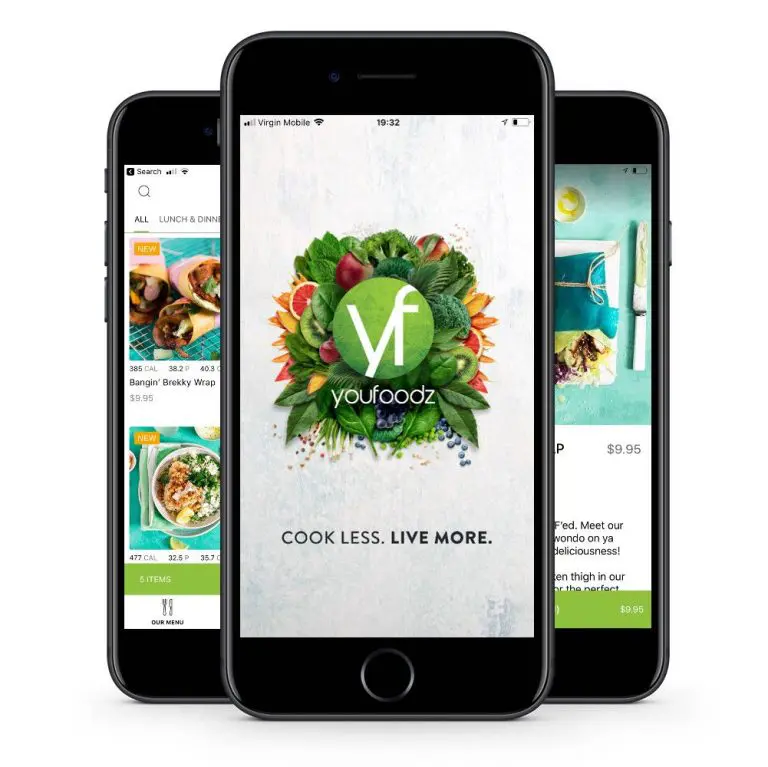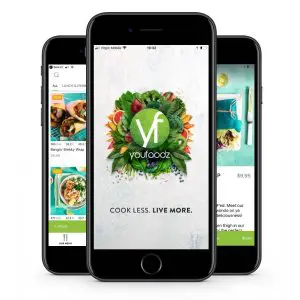 The app must be well-designed, user-friendly, and comprehensive enough to contain at least the same features as their website. Multiple payment options, ability to customize orders, and a user-oriented design were among the top features YouFoodz specified they needed with the app.
Obviously too, there was a pressing need for Youfoodz to adapt with a growing number of competitors using mobile apps. The same urgency applied to the implementation of their proprietary app so Youfoodz could keep up with the orders popping on their website, which was then growing at a consistently fast rate.
What Appetiser Designed
Optimized Customer Satisfaction. The Youfoodz app had its features completely in sync with the business mantra that everyone deserves better in love, freedom, and quality of life. Hence, the app allows customers to put multiple meals in a single cart, gives customers real-time updates on the progress of their orders, saves their information for future logins, and a whole lot more.
One-Touch Payment Feature. Appetiser integrated an excellent mix of payment features into the Youfoodz app to ensure that customers get their chosen menus delivered right at their doorsteps and not worry whether or not they can do cash on delivery, swipe their credit cards, or simply pay online. The state-of-the art one-touch payment attribute saves payment details so repeat customers never have to re-enter these details.
Dominate the App Store.
Get the latest industry news first.
Real-time Consumer Connection. Appetiser significantly increased customer retention with push-notification-based promotions as well as push notifications for orders and updates. Other than easy access and a user-friendly interface, the use of multiple channels across the Youfoodz app encouraged a considerable uplift in their figures (downloads, retention, orders, etc.)
Customer Loyalty Recognition. With active and loyal customers in mind, Appetiser packed the app with a feature that allowed them to redeem vouchers, codes, and gift cards for participating in various promos, placing multiple orders, and achieving certain loyalty levels that ultimately resulted in boosted retention rates.
How We Did It
After overcoming app development challenges with a collaboration of around 20 individual stakeholders and 4 other third-party teams, Appetiser zeroed in on Youfoodz' urgent need to answer all their online customers' demands.
Appetiser developed a feature-packed app that would initially acquire users, engage them, and ultimately give them a satisfying experience that fostered long-term relationships.
The Youfoodz mobile app prides in the following powerful features, making it intelligent enough to follow through to meet customer demands and achieve the business' revenue goals:
Ability to accommodate 100,000-plus orders per week with built-in requirements to handle 10times more
Full customisation and enterprise integration with e-commerce API, including Shopify Plus, among others
One-touch payment function and multiple payment options so customers are able to do cash on delivery, swipe their credit cards, or pay online through the app
User-friendly design that allows customers to save their payment details and not having to re-enter them to help with repeat purchases and recurring orders
3-second repeat order processing (from a push notification with the order reminder, a click on the notification bar, a click on the payment button—one-touch payment feature) that translates to repeat revenue generation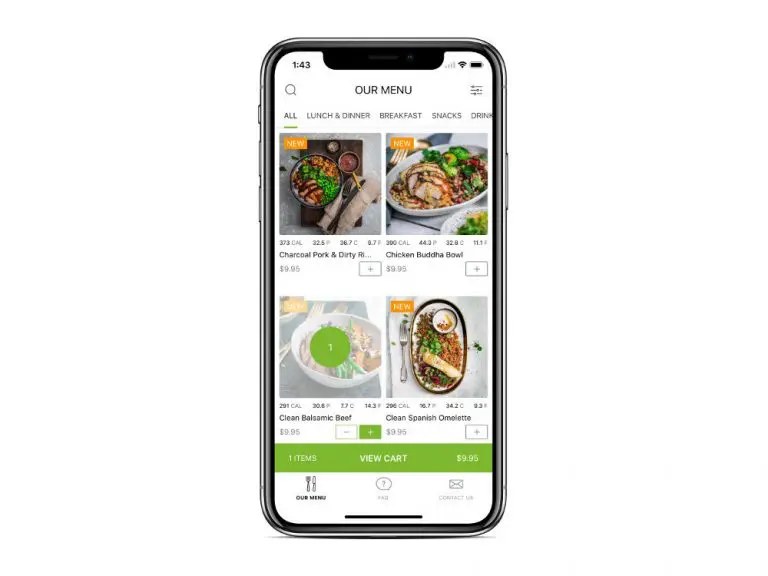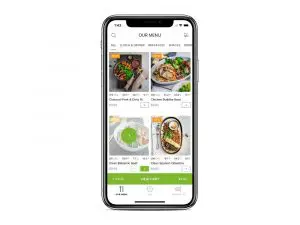 Getting this process working to T and implemented promptly earned on-demand food delivery service Youfoodz a 4.7-star average rating and being named as one of the top trending apps in the App Store on its launch.
Valuing Customer Engagement and Loyalty
Right from the welcome message to getting the orders up to delivery, Appetiser took the time to strategically map out how Youfoodz can show how much they value every customer by understanding their needs, delivering on their commitments, and exceeding on their expectations.
Director & Founder. Digital growth entrepreneur operating within marketing, software & process automation.
Dominate the App Store.
Get the latest industry news first.