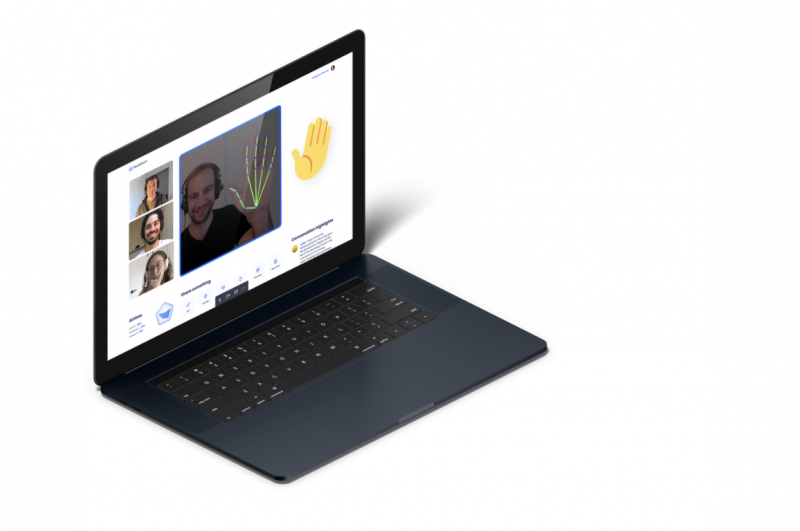 Video conferencing apps like
Zoom
,
Google Meet
, and
Microsoft Teams
have dominated the world
in
2020. In so many ways, these tools have become essential for professionals and students alike to get work done and for regular individuals to get a dose of human interaction.
But can video conferencing apps come close to face-to-face experiences? With the current lineup
,
it seems that we're not quite there
yet
.
How can a professor lecture to a large class and ensure that everyone's paying attention? 
How can a speaker determine whether his speech is hitting the right notes? Important audience reactions like small nods and changes of expression can easily be missed in the sea of tiles.
A new startup called
Headroom
aims to change that. Using a suite of AI tools — emotion recognition, computer vision, natural language processing and more — Headroom promises to help improve communication in meetings through greater awareness.
Using its unique emotion recognition software, hosts can gauge the interest of meeting attendants through real-time metrics reflected on screen.
"If
five minutes ago everyone was super into what I'm saying and now they're not, maybe I should think about shutting up,"
says
Julian Green, CEO of Headroom.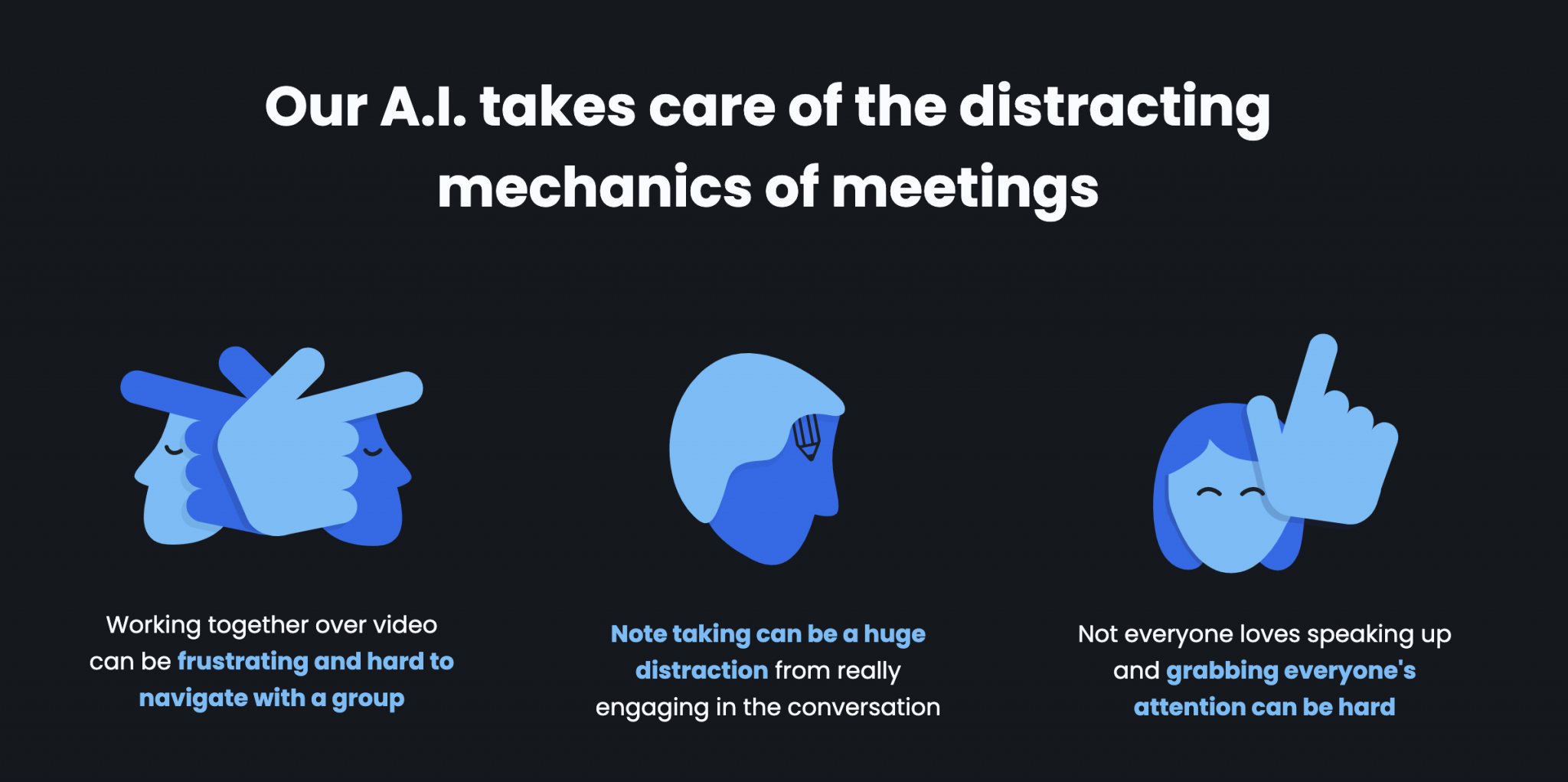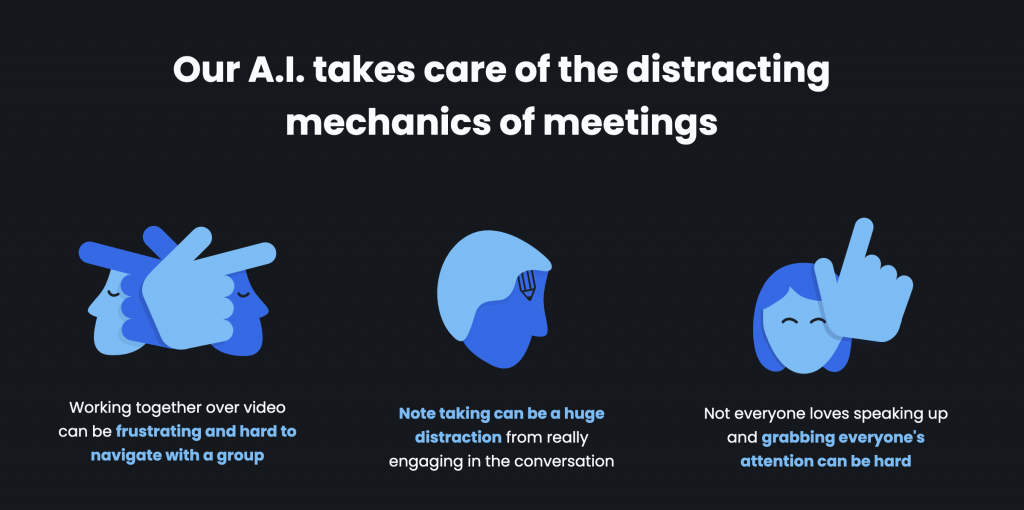 With the help of computer vision — a field of AI that allows computers to interpret and understand images and videos — changes in expression and body language will be translated into digital icons such as thumbs up emojis for the speaker to see. These emojis can be added to the transcript, which is automatically generated after the meeting. This type of monitoring is made clear to participants before the meeting begins
and
teams may opt out of these features if they wish.
Other features include a meeting summary with key points, gesture recognition
and optimised video quality.
Headroom's mission is to take the mundane and mechanical work out of meetings so participants can focus on what's important — building relationships and thinking creatively.
Image credit: Techcrunch
Dominate the App Store.
Get the latest industry news first.