10 Tried-and-Tested Demand Generation Strategies For Startups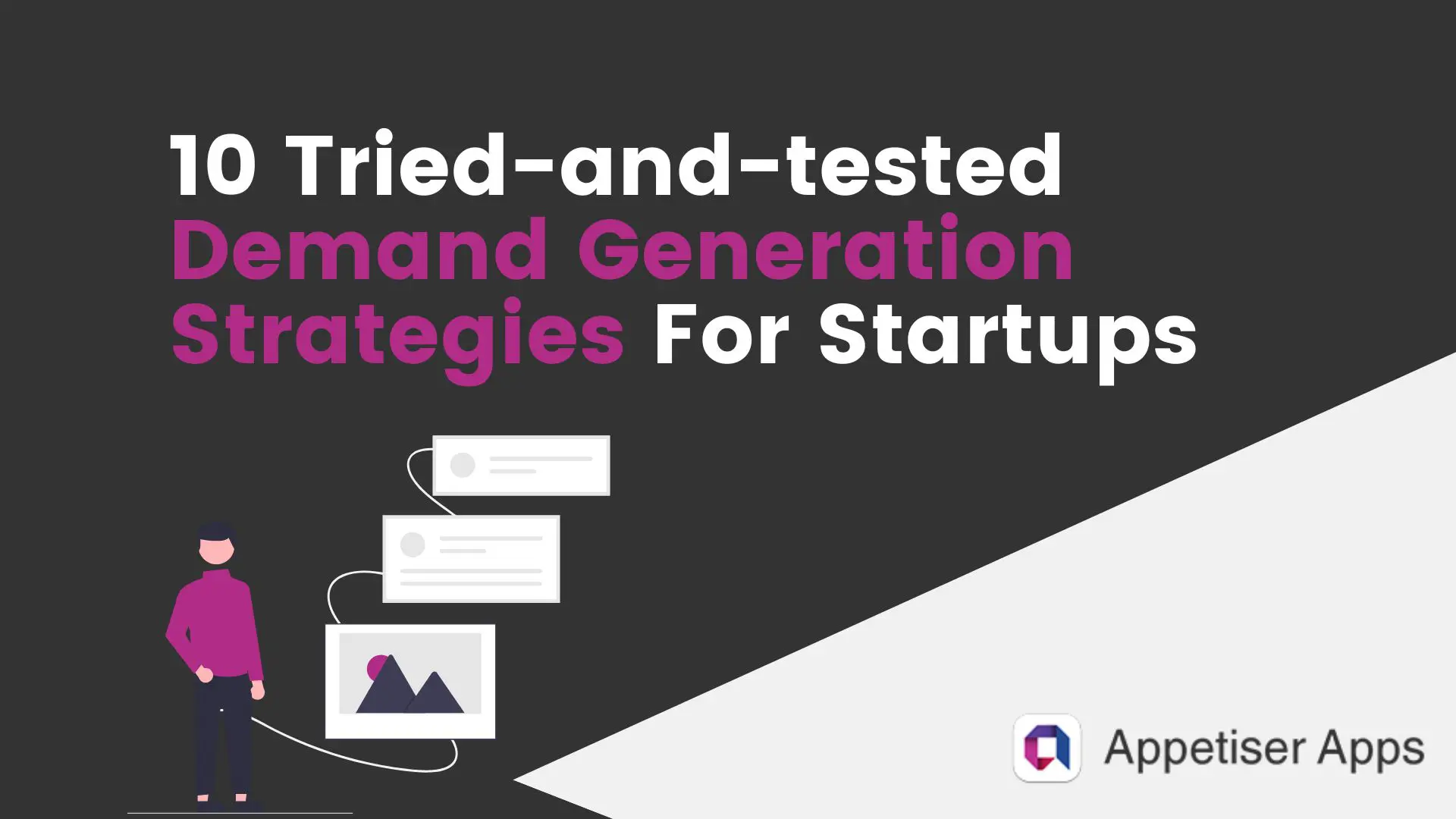 This article was written by a guest author.
Startups are notorious for having scarce resources and stiff competition.
And while this isn't ideal, it doesn't mean they can't win customers – even with million-dollar competitors and little to no budget for ads and marketing.
So if you have a startup, it is possible to build a strong sales funnel even on a budget crunch. All you need is hard work, dedication, and the right marketing mix for your business.
While your sales and marketing teams are putting in the labor to do their side of the job, here are the ten best demand generation strategies to help you stay afloat and thrive.
How to Generate Demand For Your Business
A successful demand generation strategy aims to create brand awareness in the market so that more prospective customers can identify with the solution and approach you.
So, in the end, the whole endeavor boils down to generating qualified leads, increasing revenue, and improving customer retention.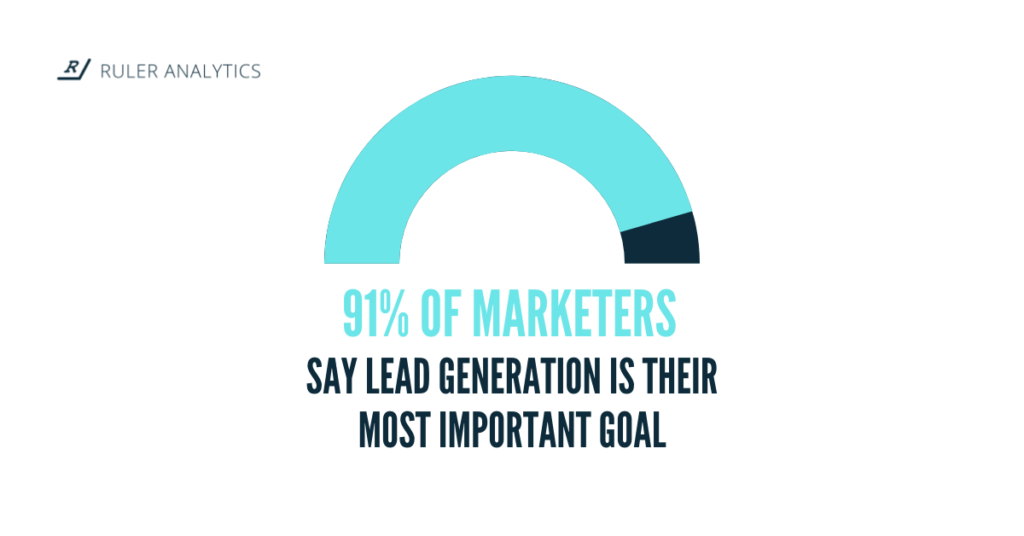 But how to make it as easy as it sounds?
1. Craft High-Quality Content
No demand generation strategy is complete or sustainable without valuable content being part of it.
But this doesn't mean you start churning generic weekly content just for the sake of it.
Align your content marketing strategy with the audience's intent and offer real value to them.
Here are some effective tips for leveraging content marketing that will help you in building brand awareness and generating high-quality leads:
Avoid picking random topics. Instead – research to understand customer pain points and find a way to solve their problems through educational blogs on relevant topics.
Use guest blogging to engage with an existing brand's audience. Choose websites that are frequently visited by your target audience and have good domain authority.
Create gated content like a whitepaper, e-book, infographics, PowerPoint slides, and reports.
Don't limit your inbound marketing tactics to just blogs. Instead, create short-form informative videos explaining your product feature or emerging market trends.
2. Pep Up Your Customer Engagement
The hard truth is that not all potential customers will be interested in reading a long article, no matter how informative it is.
But before you get disheartened, here's the remedy.
Engage with the audience through a conversational marketing strategy.
Host webinars to bring prospects together from across the world.
Try a podcast format to gain popularity among the audience who want insights on the go. It's also great for conducting interviews with professionals in your industry.
Create regular episodes on social platforms like YouTube. This is one of the best ways to reach a wider audience and create leads.
Engage with the industry thought leaders and create some buzz to benefit from their followership.
3. Set Aside Some Bucks For Targeted Ads
A common perception– ads will drain your budget. And it might if it isn't done right.
To make the most of your limited resources, start slow and thoughtfully.
Ration your budget and use promising platforms like Facebook, Instagram, or LinkedIn to run ads. Posting ads where your target audience can see them is a sure-shot way to get you the traffic and generate demand.
Use PPC or pay-per-click on popular websites where you expect your niche audience to visit.
Draft a sleek ad copy that speaks more in fewer words.
4. Design Tailor-made Landing Pages
Your website should do the heavy lifting when converting qualified leads.
Optimize your website to make it do exactly that.
Use proper SEO practices to improve the ranking of your website. Your prospects will simply pass the hard work if it's buried deep in the search results.
Create personalized landing pages targeting a particular industry. It brings high-value information to the forefront and increases conversion rates.
Design landing pages with succinct copy, ample white space, and relevant images. Putting everything on that single page can be tempting, but too much information too soon can tire the user.
Add testimonials. It builds confidence and trust in your claims.
Make sure that all the important information is located above the fold.
5. Innovate Demand Generation Marketing With Airdrops
With so much competition out there, it can seem that there's nothing new left to do to improve your demand generation strategy.
But there's always scope for some innovation in every nook and cranny.
For example, Airdrop is an emerging demand generation tip gaining momentum among crypto businesses. The following campaign aims to engage the audience with free tokens or crypto coins so they can increase their engagement with comments and likes. In addition, the form is used to research their target audience and create a mailing list with potential customers.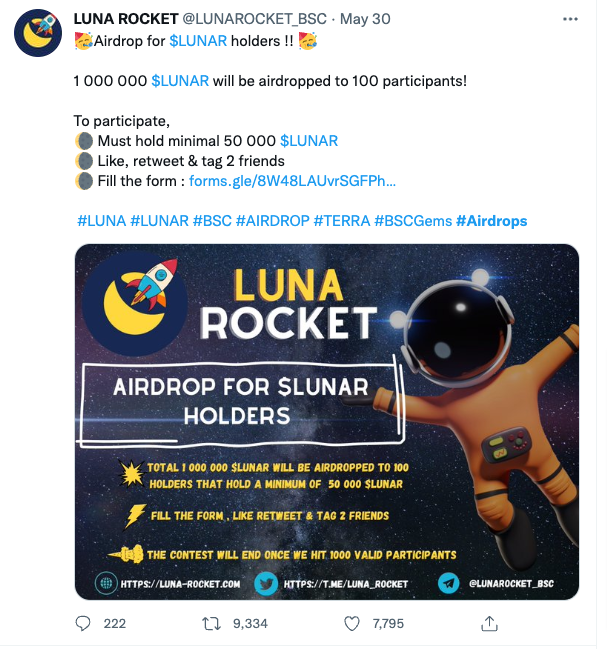 The interested prospects must complete the given simple tasks to qualify for the prize.
It boosts brand engagement, and you can expect a massive surge in your lead generation.
6. Reward People for Promoting You
Imagine having a constant flux of new customers without spending any extra money.
It's entirely possible.
Customer loyalty reaps more benefits than just how much revenue they offer.
If your customers are confident in your company and services, they will refer you to their friends and family. In this case, you can set up a reward system to show your love and appreciation for those referrals. It can be early access to a feature, an extra discount, or a limited-time offer.
Another way to promote your services could be through affiliate marketing.
You can reach out to influencers who can plug in your product in their interaction with the followers and get a commission for every sale their viewers make.
7. Leave the Door Open For Your Customers
When it comes to certain products or services, users prefer to have the option of a free trial before making a purchase.
Understandably, you want people to pay for the features they're using but try to figure out a more sustainable approach that will show your care and attention to detail from the very beginning.
You can limit the features of the free version of your product— chances of upgrading to a paid plan increase in this scenario.
Alternatively, offer a 30, 14, or 7-day free trial for the audience to access and use the full product. Users can renew their subscription at the end of the free trial if they find it of value.
You can even pitch your mobile application to allow easy access to your product users.
Showing the product is much more effective than talking about it, no matter how good your promises are. So, keep that in mind and offer the audience a fair chance to make an informed choice.
8. Upgrade Your Conventional Marketing Strategy
All these tips aren't meant to replace your traditional marketing strategies. Instead, these are to complement your current plan.
But you can always level up your existing digital marketing approach by introducing some innovative changes.
Go beyond the common social media platforms. Use Reddit or Quora, which has a huge number of daily users. Post answers to your industry questions here to tap into hidden potential.
Repurpose your content for other channels. For example– use snippets of your webinar and post them on social media channels later.
Incorporate more visual data into your content strategy. Formats like infographics, GIFs, and images work well to grab viewers' attention.
Tweak email marketing with personalized content. Newsletters are also a popular method to build brand awareness and keep the readers hooked.
Ask your customers to write reviews for you on social platforms to boost your organic outreach.
9. Rethink Your Lead Magnets
Sometimes we get so possessive of the hard work that we tend to gatekeep everything of value.
But if your website visitor isn't taking anything back with them, how will they remember you?
40% of the companies are now prioritizing value-based offerings to attract leads.
And to create such value-based lead magnets, use some of the following tips.
People want to save money, so provide offers that are too good to ignore. It can single-handedly improve your conversions by even ten times.
Create free resources like e-books, checklists, and case studies that visitors can download.
Send out crisp copy emails that invoke emotions like FOMO, scarcity, urgency, or genuine usefulness. Still, ensure you're not falsely advertising your product or being manipulative. You want to only attract an audience that will benefit from your company and will be with you in the long run.
Have multiple CTAs with strong button copy that drives the customer to take action.
You can even use pop-ups based on user behavior or set triggers.
Add a chatbot that can guide your leads and help them get the answers they need fast, reducing the overall duration of their journey.
10. Win Over Your Leads With Giveaways
Everybody loves free stuff…your customers included.
And that's why giveaway contests have proven to be a massive success for demand generation strategies.
All you have to do is break down the activity into two parts.
The contest: Where you inform the audience of what they need to do to become eligible for the giveaway
The reward: Where you decide which one or more customers will receive the goodies.
The contests should aim to engage people and spread the word. For example– you can ask the audience to share their questions which you will ask in the next webinar from the guest. The customer with the most exciting question will receive the reward.
Or you can ask the audience to contribute to crowdfunding for your special project (it can be a social cause too).
Why Do Demand Generation Strategies Fail?
1. You go after the wrong target audience
Demand generation strategy isn't just about sales. It's just the initial sales cycle phase, which sets the tone for the rest of the journey. So, instead of focusing on closing deals blindly, your demand generation strategies should be effective enough to keep your pipeline full of qualified leads.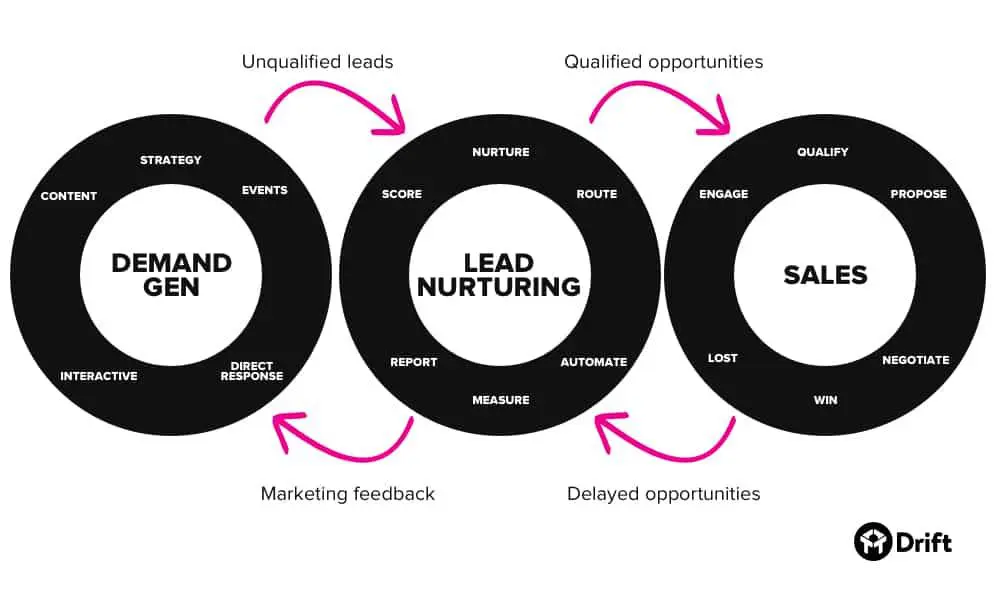 Rethink the customer journey and create demand generation campaigns for each stage of the sales cycle.
2. You Aren't Squeezing Enough Juice
Out of all your hard work, there will be some golden content pieces that get you the most traffic. It's these top-performing pages you should place your bets on.
Dominate the App Store.
Get the latest industry news first.
Optimize your top pages with clear and strong CTAs and refine the content for improvement. You can even gate your most viewed whitepapers to get more email sign ups.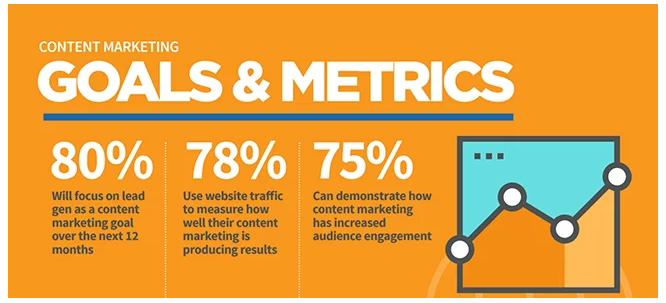 3. Your Lead Scoring Process Isn't Effective
If even the best of your qualified leads aren't converting, it's time to reevaluate your lead scoring process, as it's the most important thing you can't afford to overlook.
The first step is researching and talking with your potential clients. The ones that are willing to talk with you will be the most valuable resource. They will help you understand the highs and lows of your strategy and improve it for the future. Obviously, no one likes being told that something they do is not good enough or effective, but that's an essential part of learning and bettering your products and services.
You can also reconsider your CRM if the existing one doesn't seem to bring much value. Think of CRM as an investment to grow your business much faster.
Getting a better CRM can help you automate processes by integrating with your core business systems like your landline service, email provider, and customer service software.
4. You Aren't Optimizing Your Website
Many users read content and discover brands from their mobile devices, so it's naive to think you wouldn't have to optimize your website for them. However, if you ignore this step, your site can be a huge turn-off for users, and they will never get to see your content and products.
Even if you must tear down your website completely to make it mobile responsive, it will cost you much less than losing potential qualified leads.
An even better solution is to create your own custom mobile app that users can download and have a more immersive experience with your services.
5. You are Buying Leads
Regardless of your source's reliability, bought leads can never offer you enough value to justify their cost. It will always be full of irrelevant contacts and can create other legal issues for you if necessary permissions aren't provided.
Always build your organic database. These are the type of people that will benefit most from your product and help you establish a great reputation as an expert in your niche.
A great example of this is split ticketing firm Split My Fare. They've grown their organic audience through SEO from 20k visitors per month to 150k visitors per month. Instead of paying thousands of dollars per month to buy leads, they get organic traffic that filles their entire sales pipeline.
6. You aren't Engaging Socially
Churning content for just your website blogs is a half-baked demand generation strategy. To succeed, leverage the power of social media and gain visibility among the target audience.
Your customers might not know about your website. Still, they will undoubtedly stumble across your brand if you get the social media marketing right as part of your demand generation campaigns.
Make sure you research and choose the most relevant social media platform. If you're a B2B company, LinkedIn and Twitter are your best bet. Naturally, if your target audience is a lot younger, Tik Tok and Instagram will be the best places where you can grow an organic audience. Similar to your regular content strategy, focus on things that will bring value to your user base and don't fill your social media profile with ads about your product. That's not what social media is all about. Your goal here is to create a connection with your audience.
7. You're not familiar with your target audience
The marketers who know their audience hold the most significant advantage in the industry. It's because they know exactly what to sell, to whom, and how.
If you haven't cracked your ideal buyer persona, you don't have a good base to start any type of strategy, your marketing and sales teams will be lost, and you won't have success in any of your efforts.
Spend time researching and scouring the market to understand customer expectations and align your demand generation campaigns accordingly.
8. You are Focusing on Quantity Over Quality
Executing a demand generation strategy can be tiring. You have to juggle between posts, blogs, whitepapers, and a lot more to stay fresh in customers' minds.
But are your prospects reading what you have to say? And even if they are, does it add any value to their life?
If the answer to these questions is no, you should hit pause and revisit your demand generation content strategy.
Ask for your customer's feedback and understand their pain points. Aim to solve those problems through your work to stay truly relevant and profitable.
Some Inspiration For the Next Demand Generation Campaigns
1. Email that Gets the Clicks
Your customers want to be entertained.
So, before you send out your next demand generation campaign, stop and think about how much time your audience might spend on this email. If you are wondering what could be done to hold the reader's attention, see the below example to charge your creativity.

The header has a clear logo which boosts brand awareness and familiarity.
The email starts with a catchy hook line that grabs the attention.
It highlights the offer at the top with powerful words like 'free shipping,' 'free returns,' and 'risk-free.' It builds trust and assures the customer.
Right below this is the CTA so the customer can take action immediately.
The features of the product are displayed in an exciting and easy-to-understand manner.
The email ends with a positive CTA and persuades the customer to think about their health.
The social channels are mentioned in the footer to provide more information if needed.
2. Land the Audience at the Right Pages
A dedicated landing page doubles the chances of lead generation because the information is relevant, relatable, and solves the customer's problem.
Let's see how you can target your user segment effectively.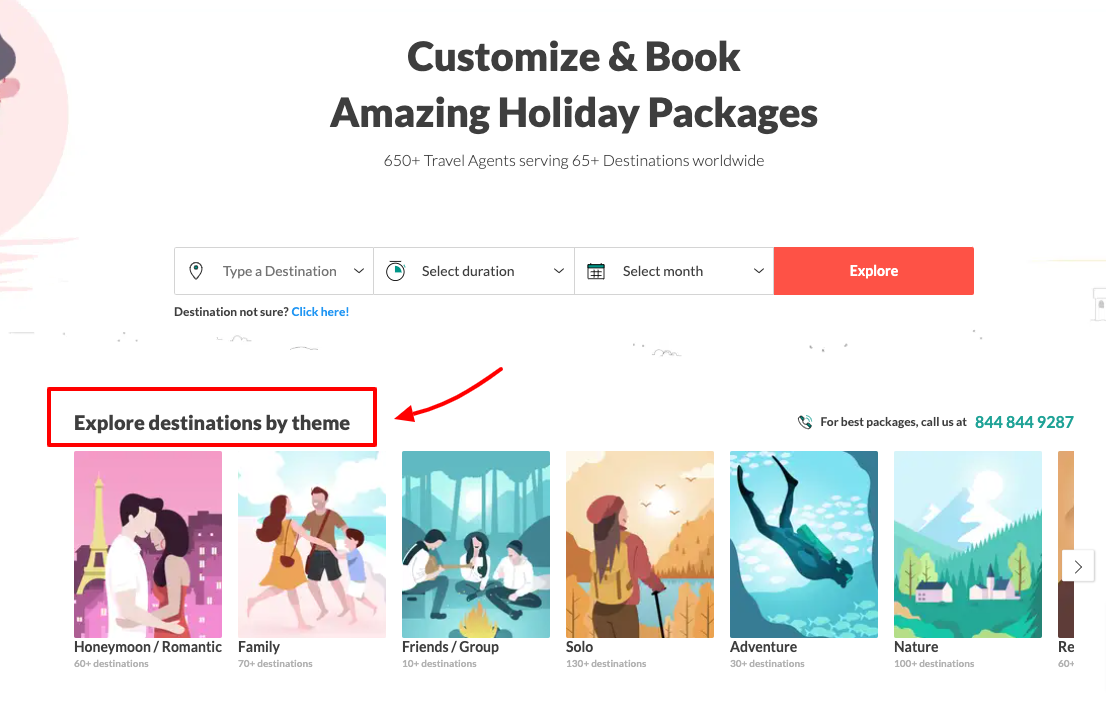 Right at the top of the landing page, the visitor can see an option to explore by theme. All kinds of categories will help them find the best fit without wasting too much time searching.
The number of destinations is listed under each section to ensure the user of the variety and options.
They have used other segmentations like the trip duration, domestic or international travels, budget, etc.
3. Give Away Free Goodies
Everybody loves free stuff.
Use this to bring leads to your website. Here's a perfect example of how you can attract new prospects for your demand generation strategy.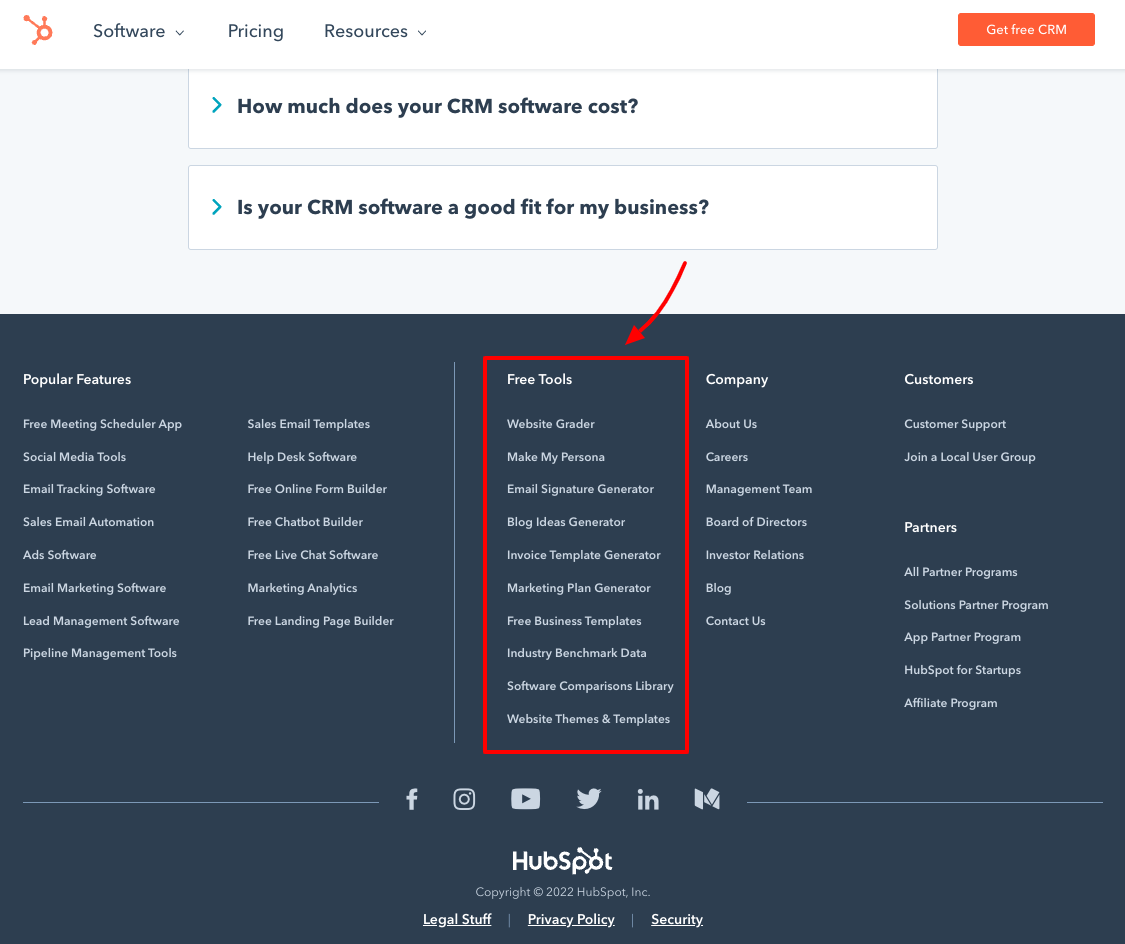 HubSpot has listed a number of free tools on its website for users to consume.
But not everything is completely free. For example- if you're using their blog ideas generator, you will get 5 free titles, but if you wish to hunt more, you can do that by submitting your details through a form.
It gives value to customers and generates massive leads for you.
You should note that whatever snippet of the real deal you're providing should be powerful enough to persuade the customer to subscribe to you. You can't be vague or generic here.
Why Do Many Businesses Get Off-tracked?
Many businesses splurge their money on unplanned demand generation campaigns and underperforming tactics.
It's because they fail to understand that demand generation marketing is an ever-evolving process with no shortcut to a successful sales cycle.
You'll have to constantly measure the key metrics to justify your efforts. That's why it's better to draft SMART goals for your marketing and sales team and then work towards them.
Next, align your demand generation marketing with sales initiatives. Your marketing efforts should focus on building brand awareness, and your sales process should qualify leads based on their lead score and customer lifetime value.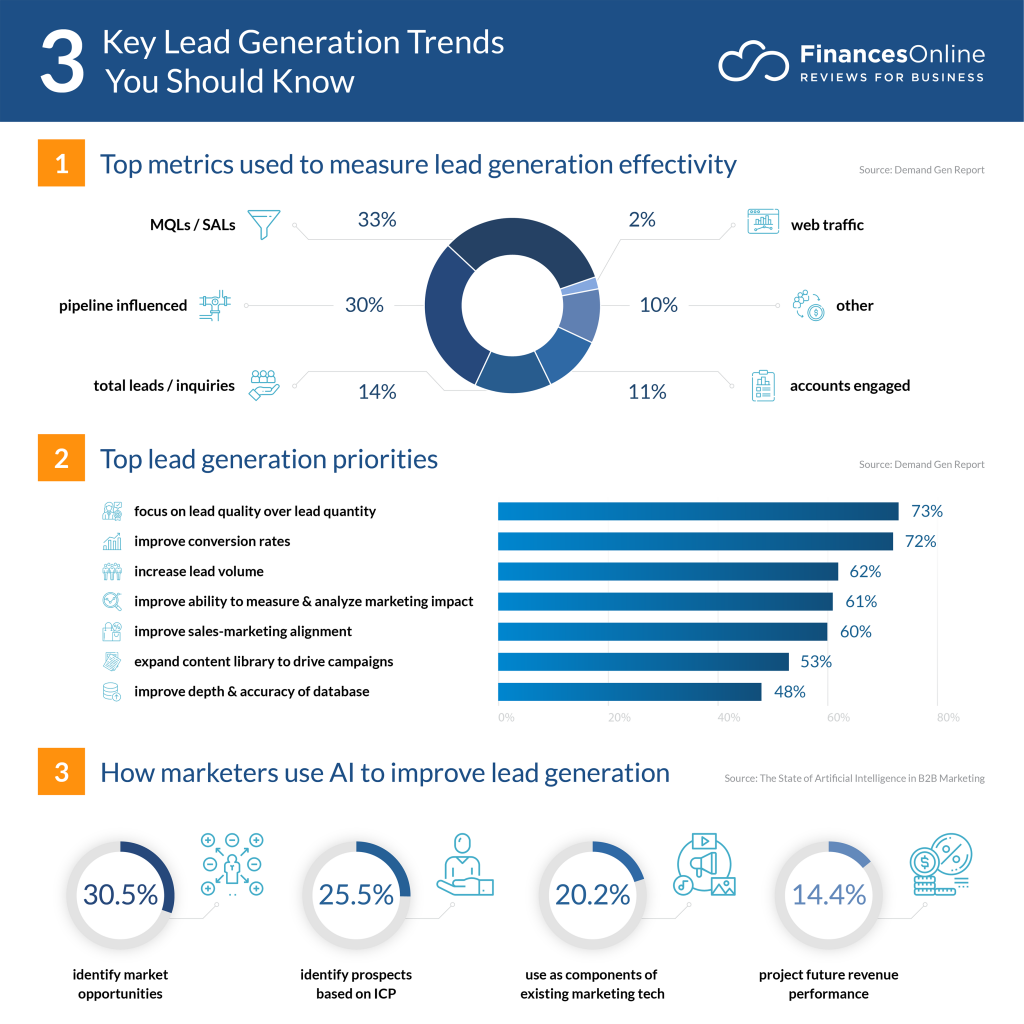 But irrespective of which demand generation strategy you implement, always monitor the performance and nurture the leads accordingly. Keep an eye on the emerging trends in the buyer's journeys and leverage the power of digital marketing to generate high-quality leads.
Remember, it's a long haul rather than a sprint.
Have an app idea? Let's chat about it today!
Author's Bio:
Trevor's career began as a freelance learning applications developer and designer. After finding success in software he moved into SaaS consulting, and started the SaaS growth agency, Inturact.
Over the last 10+ years Inturact has helped many SaaS companies find scalability and get acquired. Inturact is now also an investment vehicle for Inturact Capital – a private equity fund that acquires, grow,s and exits SaaS companies.
Jessica La is a Content and SEO Consultant at Appetiser with 6+ years in the industry. If she's not writing and optimizing content, you can find her with a cup of coffee delighting in literature or sci-fi books.
Dominate the App Store.
Get the latest industry news first.