6 Video Marketing Practices for Small Businesses in the App Industry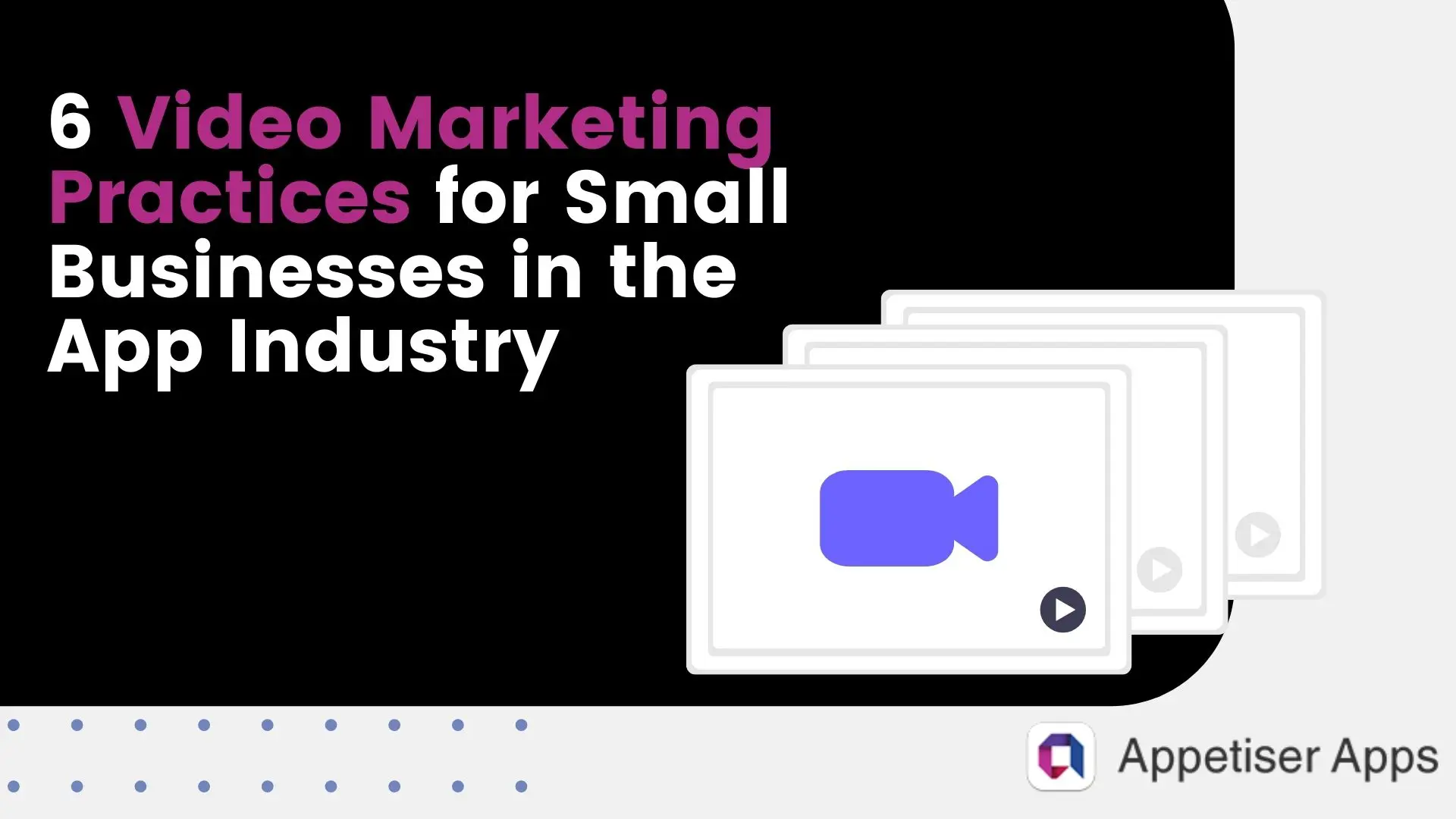 This article was written by a Guest Author.
Running a mobile app business is daunting, especially for small businesses. There's a never-ending task to complete; setting a budget, conducting market research, stimulating discovery, and driving downloads.
It's even more daunting when you have limited resources, teams, and budgets.
While large corporations can spend a thousand bucks on hiring professional teams in the marketing world, small mobile app businesses leave no stone unturned in searching for effective ways to help stand out in the crowded market with little to no budget.
This is where video marketing fits into the picture.
Whether you're a big company with a deep pocket or a brand new home-based app development business with a shoestring budget, this video marketing guide can help you cut through the digital background noise.
That said, just like any other marketing strategy, video marketing needs to be well-prepared to bring you the expected result.
We'll dive into some video marketing practices for small businesses in the app development industry.
Tip #1. Understand Your Potential Users
A great marketing video speaks to the needs of a specific target audience. It's not about you, your product/service, your new customers, or your existing customers. It's about THEM.
Your video content should be able to answer these questions: Who are they? What do they want from your app? And how can you help them with the app?
If you don't clearly understand your potential users, all your effort and budget will go to waste.
You can conduct market research or create buyer personas to get to know your target audience.
If you already have a product or service, look at your current users and segment them into groups with similar characteristics.
While Salesforce is not a small-budget business that develops apps, we can take some notes from one of their video campaigns. Check out this great example video:
They know who they create videos for. That's why they use relatable scripts that appeal to their audience and provide all the solutions their potential users need.
They understand their pain points and break down how the app can help them.
Tip #2. Make It Short and Sweet
The mobile app development industry is quite crowded. You're competing with other businesses that offer the same or similar services as you do.
This is where many businesses make a mistake by trying to pack too much information into their marketing videos.
The key to compelling content is keeping your video short, sweet, and to the point. Of course, the ideal length of the video content depends on the platform you're using and what type of content it is.
For example, Facebook allows video ads for up to two minutes long, while YouTube has a limit of fifteen minutes.
When creating a video for your landing page, it's best to keep the short videos under two minutes. Avoid using video templates – get your personalized videos to make them more awesome.
The content of the video should be focused on a specific message you want to communicate to your target audience.
Don't try to cram too much information into one video. You can always create multiple videos to cover different topics.
Tip #3. Create the Right Marketing Video Type
Not all videos are created equal.
There are different types of videos that serve different purposes. The type of video you create depends on your business goals and objectives. Some differ in multiple platforms.
The most popular types of videos for mobile app businesses are:
Explainer Videos
This video is for businesses that offer products or services that are new to the market or require a bit of explanation. This video aims to educate your targets and sales team about your product or service.
App Demo Videos
A demo video or product video shows your target and how your product or service works. It's an excellent way to showcase the features and benefits of your app.
Testimonial Videos
This video features customers who have used your product or service and are willing to share their experiences with others. Gain customer loyalty and then make this kind of videos. Customer review videos are compelling videos to help build trust and credibility for your business.
Onboarding Videos
Once a user downloads your app, you'll need to give them a quick tour of its features and how to use it. Onboarding videos or training videos are designed for this purpose.
Other videos include behind the scenes videos, video blogs, and product videos.
The best way to determine the right video type depends on your video marketing strategy. A good way to look at it is by thinking about what you want your target audience to do after watching the video. You can also determine it by what your business goals and marketing strategies are.
Do you want them to know your app in the first place? Do you want to generate more trust and build relationships? Do you want to increase brand awareness? Do you want them to download the app?
Those are just a few measures and goals you should be looking at when building a successful app.
All and all, your video marketing effort should tie into an intentional video marketing strategy.
Helpful resources: Snap Challenges TikTok with a Million Dollar Imitation Strategy
Tip #4. Keep It Simple
Small app businesses don't always have big budgets like enterprise companies. So you need to be extra careful with how you spend your money.
Dominate the App Store.
Get the latest industry news first.
When it comes to video production, it's best for small business video marketing teams to keep things simple. There's no need for expensive equipment or special effects to create your video marketing campaigns.
A simple video shot on a smartphone can be just as effective as a professionally-produced one. It's what makes TikTok so successful, with candid video content all shot from smartphones.
Small business video marketing hacks
The key is to focus on the quality of the video content. Make sure your video follows these three points:
1. Well-written
As a content strategy leader, try to make well-written videos. The focus is on the script. Use engaging language; focus on a tone that communicates your message; and make your video marketing content clear with a simple call-to-action (CTA) to attract potential customers. There are many AI text tools that can help with that copy.
2. Engaging
Mobile app and internet users tend to skip marketing videos that don't capture their attention or simply don't interest them.
That's why it's essential that your video marketing campaign is targeted to the right audience and has attractive or clear video thumbnails to get people to click and engage.
3. Informative
Every small business owner must know that your videos' content should be informative and less promotional. It's an essential part of your video content marketing strategy.
As long as you hit those three key points, your video strategy will be on the right track.
Here's a great example from 8 Securities where they keep their video minimalist yet shareable across digital platforms:
The video is short, shows the app's interface, develops brand recognition, and includes all the crucial points audiences need to know in the form of text.
No fancy graphics or processional actors are needed.
Tip #5. Use Animation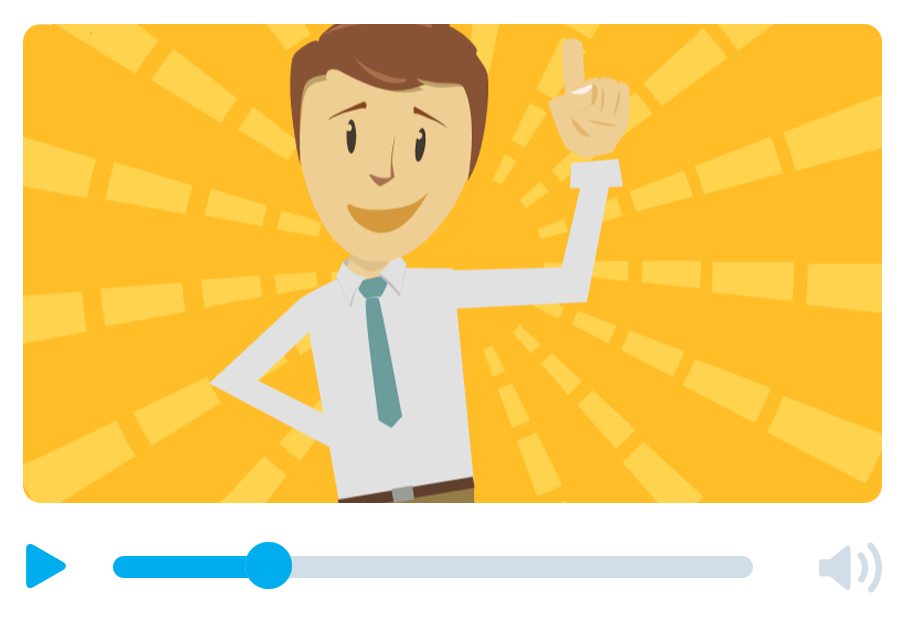 Animation is best when it comes to illustrating how a feature work. Most apps use screencasts and motion graphics animation on their videos to make the explanation easy to follow, both for a beginner or pro user.
A study said 35% of users wouldn't skip animated video ads. So you can use this video strategy to create marketing videos.
Not only is animation a great way to engage your target audience, but it's also an affordable option for small businesses. You can use many online tools to create simple animations, such as Windows Movie Maker, Powtoon, and Wideo.
If you want to take things up a notch, you can always hire a professional animator to create a more sophisticated, fully-customized video.
Tip #6. Choose the Right Platform for Video Content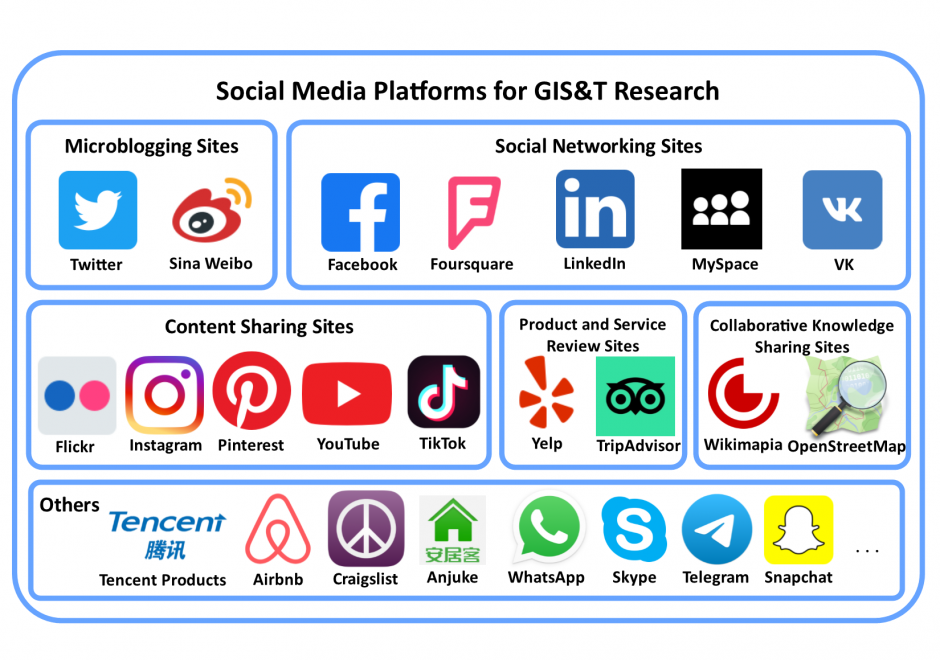 With the limited budget and resources, paid video ads might not be the best option for your small app business. Instead, you can rely on organic traffic or regular social media posts to promote your video content creation.
Although it might take longer and more effort to invest organically, this strategy helps you build a solid user base and online presence in the long term.
Social media platforms are such ideal places when we talk about organic traffic. You can post your social proof videos on platforms like YouTube, Facebook, and Instagram.
Optimize your title and description for each platform to maximize your reach. Attract your social media followers to view with an engaging thumbnail.
You can also embed your video on your website or blog to give visitors another way to watch your marketing videos. If you have an email list, you can send the video to your subscribers.
Read more: video marketing resources, the checklist from A-Z
Wrapping Up: Video Marketing for Small Business
Every day, thousands of apps are published in Google Play and App Store, so it's essential to make sure your app stands out from the rest. Create videos to increase your brand awareness, engage your audience and capture more attention
Even if you're an independent developer or have a small team with a limited budget and marketing resources, there's always a way to market the app and provide high production value.
Video marketing campaigns are one of them. With all those actionable practices and benefits of video marketing mentioned above, you can start creating videos to keep up with the latest digital transformation trends, promote your app, and boost downloads.
To get the best results, we recommend hiring an explainer video company instead of using editing software.
Are you a small business with a big app idea? Chat with the Appetiser team today!
Author
Andre Oentoro is the founder of Breadnbeyond, an award-winning explainer video company. He helps businesses increase conversion rates, close more sales, and get positive ROI from explainer videos (in that order).
Jessica La is a Content and SEO Consultant at Appetiser with 6+ years in the industry. If she's not writing and optimizing content, you can find her with a cup of coffee delighting in literature or sci-fi books.
Dominate the App Store.
Get the latest industry news first.