Flutter 1.22 Now Available – Brings UI Support For Android 11 and iOS 14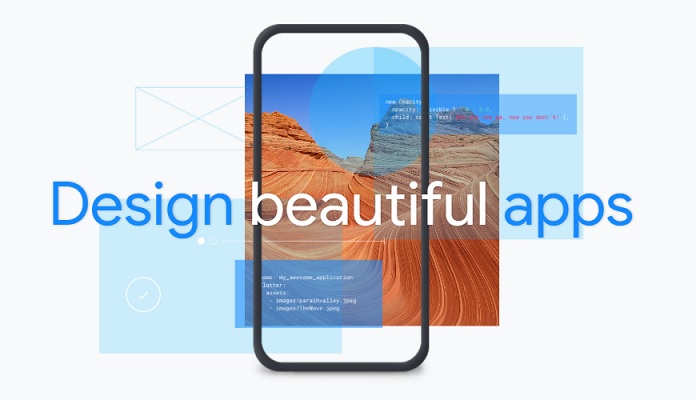 Google has released the stable release of Flutter version 1.22, brings bug fixes and adds UI support for new Android 11 and iOS 14 features. Google Flutter is an open-source cross-platform user-interface (UI) framework that lets app developers create apps on Android, iOS, Linux, Mac, Windows, Google Fuchsia, and web apps.
Google normally releases a stable update every quarter for Flutter, and this release coincides with the latest release for Android and iOS with Android 11 and iOS 14 respectively. The Google Flutter 1.22 update comes with support for the latest UI updates to Android and iOS.
This release also coincides with the launch of Google's latest smartphone, the new Pixel 5, which comes with Android 11.
For the Apple side of things, Flutter 1.22 adds support for Xcode 12, iOS 14's new icons and preview support for the new App Clips feature, this new feature lets app developers show a part of their app at the right time. This way, iOS 14 users can test an app's feature before downloading the full app.
Flutter 1.22 also added some adjustments and bug fixes in Flutter specifically for apps built for iOS 14, fixes crashes and font rendering issues with iOS 14. Xcode 12 requires iOS 9.0 and up, so Flutter 1.22 has also adjusted its default from iOS 8 to iOS 9.
Earlier this year, some researches found out that iOS was leaking precise location info to apps right from the clipboard and users were not notified if an app has accessed this clipboard data. Apple during WWDC 2020, announced new privacy features for iOS and macOS. And among them was to tighten restrictions on apps accessing the clipboard, where potentially sensitive pasted data such as location information is stored.
iOS 14 introduced these new privacy measures but caused some issues for Flutter developers. IOS 14 triggered "spurious" notifications in Flutter developed apps every time they accessed clipboard data. This has already been fixed with Flutter 1.22 and according to Chris Sells from the Google Flutter team:
"If you're targeting iOS 14 with your Flutter app, we strongly encourage you to rebuild it with Flutter 1.22 and deploy it to the App Store now to ensure that your iOS 14 users have the best experience,"
For Android 11, Flutter 1.22 includes support for new types of displays such as notches, cutouts and edges of waterfall displays. It also introduces a smoother animation when opening up the soft keyboard.
To ensure the active UI and interactive elements are placed in non-obstructed areas of the device's display, Flutter devs can use MediaQuery and SafeArea APIs. Although the Flutter team discourages having gesture detectors in the waterfall edge area of a display as this could be prone to accidental touches.
New Material buttons and a stable release for Platform Views has also been added in Flutter 1.22 to address concerns about the difficulty of using these buttons.
Google has announced that Google Maps and WebView plugins are ready for production, these will allow app developers to add Google Maps and WebView widgets for Flutter apps.
According to the Flutter team:
"In the case of the google_maps_flutter and webview_flutter plugins, the gating factor has been the underlying Platform Views implementation, which allows native UI components from both Android and iOS to be hosted in a Flutter app,"

With this release of Flutter, we're happy to announce that we have hardened the framework plumbing enough to declare both of these plugins as production-ready."
Read more about Google Flutter:
Google Flutter 1.2 Framework Now Available
Google Flutter Now Allows You To Develop Both Web And Mobile Apps
Speed Up Native Development As Google Flutter Comes Out Of Beta
Dominate the App Store.
Get the latest industry news first.