GameRefinery Upgrades Game Analytics Platform With Automatic Tag-Generating AI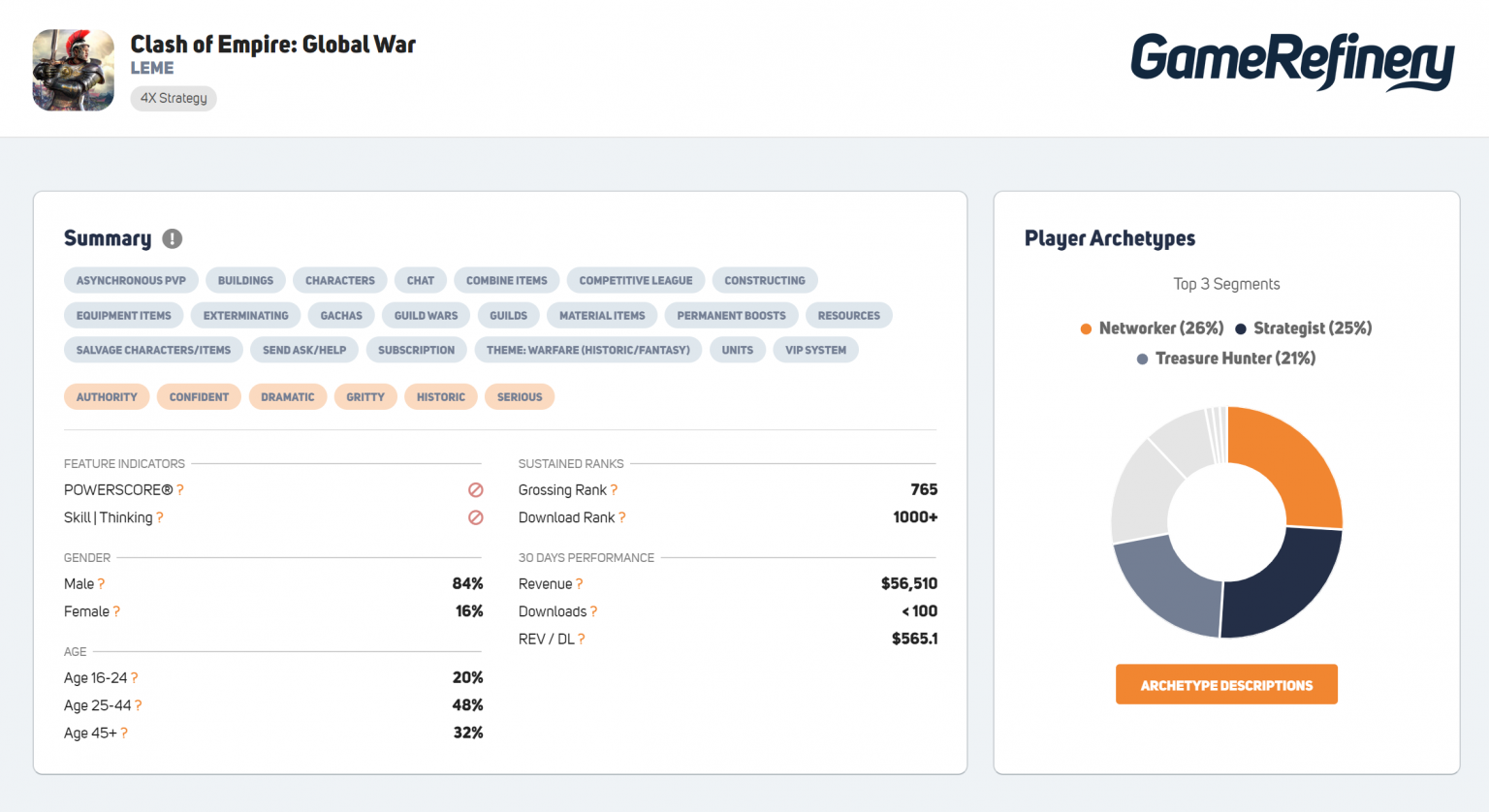 Currently being used in over 100,000 iOS games in Western markets such as the US, UK, Canada, and New Zealand, the new system can auto-generate up to 100 tags per game.
According to GameRefinery, its new AI can automatically identify 51 features and 45 visual styles. This feature goes beyond what its human analysts can do as it enables quick game-tagging, such as the following new release: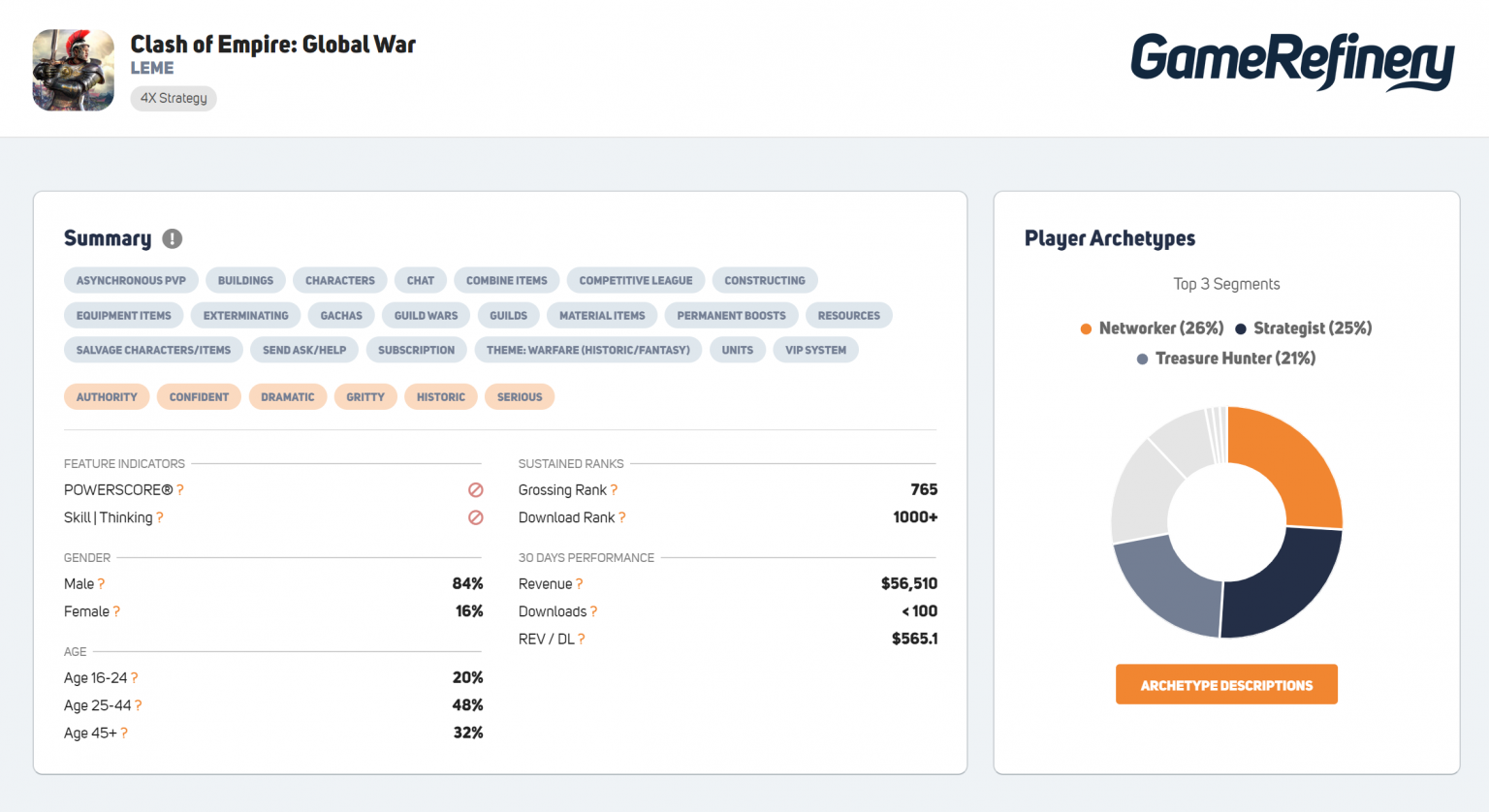 Image source: GameRefinery
App developers will highly benefit from the tags that highlight features and compare with rivals across themes (zombies, sports, and food/drink), moods and styles (cartoonish, serious, retro), and supported features (guilds and PVP).
"This latest automated tagging feature ensures that GameRefinery can provide its customers with even richer insight and data on a scale yet to be seen in the mobile games industry," said GameRefinery co-founder and CEO, Markus Råmark.
"Our investment in machine-learning means that customers can now rapidly identify the key characteristics of over 100,000 games in the Western app stores at a glance."
Mobile game giants like Zynga, SquareEnix, and King are among GameRefinery's roster of customers.
"We see this as just the beginning for automated tagging as we continue to add thousands more games and more territories in the coming months at no extra cost to our customers."
While the AI will not replace its human analysts, the company states that it will complement their work and allow for them to focus more on analyst overviews and feature-level deconstructions.
Originally posted: developer-tech.com
Hero image source: Game Refinery
Dominate the App Store.
Get the latest industry news first.