Instagram Redesign Takes on the Short-Form Video and E-Commerce Industries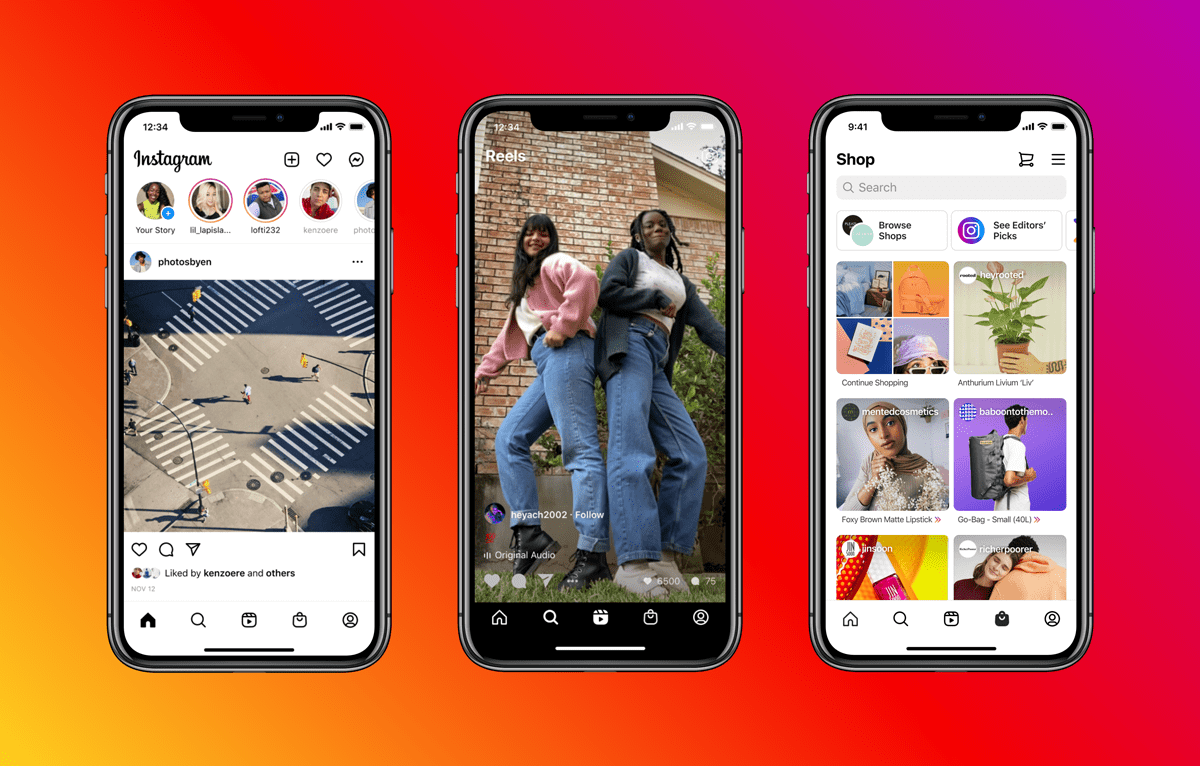 Instagram positions its TikTok competitor, Reels, at the centre of its home screen in the latest update of its app. The redesign also replaces the Activity tab with a new Shop tab.
The redesign responds to the surge in popularity of short-form video app TikTok, which is projected to top 1 million monthly active users by the end of the year. Critics initially gave Reels a lukewarm response for its lack of unique features calling the product stale for its stream of recycled TikTok content.
However, it's still the early-days for Reels. Its high-profile position could encourage viral adoption of the short-form video product.
Another major change that caught users off guard is the Shop tab's home screen placement.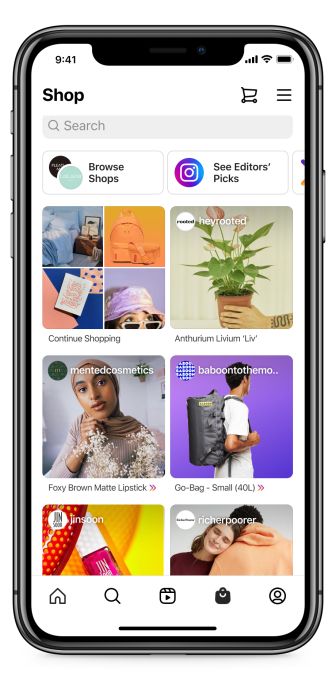 Instagram began testing the Shop tab on the navigation bar back in July this year. Users would be sent to an updated version of the Instagram Shop, where they can filter products by brand or by category. Users could even make a purchase directly on Instagram with the Checkout feature.
The company's strategy to make Instagram an online shopping destination comes at a critical stage for the e-commerce industry. IBM reports that the COVID pandemic has pushed the e-commerce industry ahead by 5 years – Instagram's plan to be a major online commerce player had just been expedited.
The Activity tab and the Create button moved to the top right-hand corner next to the direct messages inbox.
While Instagram users were less than thrilled with these minor product changes, Instagram's director of Product Management, Robby Stein, sees it as a step towards the future of the social media app. "The way we think about this update is that we're trying to make it really easy to use an expanded suite of products now available on Instagram while maintaining a simplicity," he shared when announcing the changes.
Dominate the App Store.
Get the latest industry news first.
How It Started vs. How It's Going pic.twitter.com/OXCwvHKJRD

— Adam Mosseri 😷 (@mosseri) November 12, 2020
Upon the release of the redesign, Head of Instagram Adam Mosseri wrote in a blog post, "the biggest risk to Instagram is not that we change too fast, but that we don't change and become irrelevant." This is just one example of the age-old tale of an industry giant pivoting to meet the ever-changing needs of the market.
The design changes will reflect in markets where these new features are available – including Australia.
Originally posted on TechCrunch.
Hero image source from TechCrunch.
Dominate the App Store.
Get the latest industry news first.