What We're Prioritising in the Time of Coronavirus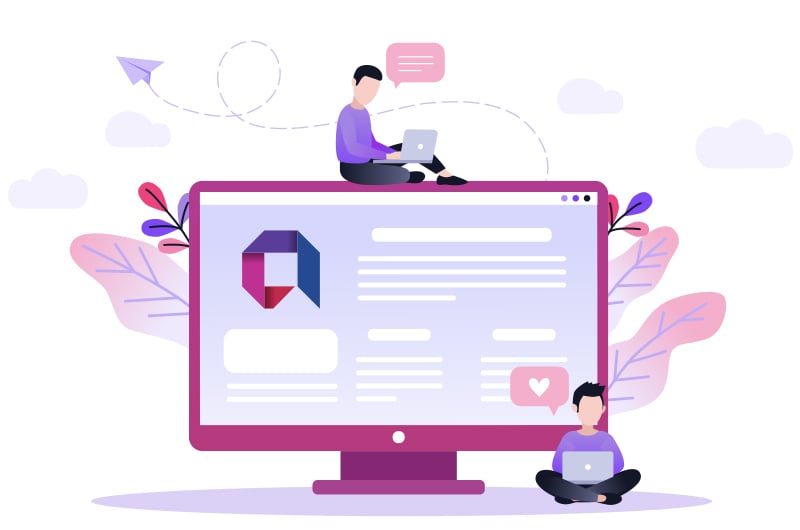 Hi everyone,
Without a doubt, we are facing a wave of changes brought about by the pandemic that is upending the world right now. The effect of the global COVID-19 outbreak to families, workplaces, businesses, and communities has reached an unprecedented level. During this moment, we want to reach out and give an update on how we are addressing the situation here at Appetiser Apps.
First and foremost, we hope that you are all safe and healthy. To those who are unfortunately being impacted heavily by the virus, we extend our heartfelt wishes for a speedy and full recovery. And to everyone else, we would like to sincerely thank you for doing your part in preventing the further spread of the terrible disease.
Many of you have already reached out to us and are genuinely concerned on how we are holding up. We are glad to inform you that we are coping well and that all the members of our team are in good spirits. At this point in time, our utmost concern is the wellbeing of our community. That said, we'd like to share our current approach to conducting a safe and responsible business.
Our Team
Fortunately, we have built Appetiser Apps fully paperless, cloud-based, and easily accessible from anywhere in the world. As we already offer remote working and flexible schedules to most of our employees, we are able to go fully remote across 120 people immediately.
We are happy to announce that none of our team members have been diagnosed or suffering from COVID-19 in any shape or form (as of April 1, 2020). We partially attribute this to the flexibility of our team, and thank everyone for immediately switching to full remote work.
As part of our efforts to look after our team members' wellbeing and keep them engaged, we have put forth fitness and charity challenges that can safely be done from home. We are exceptionally proud of our progress in a very short time in this regard.
Productivity and Performance
The shift to full-time remote working has increased our productivity by 12 percent. We measure this in terms of work hours, completed tasks, and achieved project milestones. Our comparison period is from the last week of physical office work (late February) to when everyone has gone remote (middle of March).

We have paused face-to-face meetings across Melbourne, Cebu, Davao, Manila, and Düsseldorf until further notice. We are pleased to note that doing so has not had any measurable negative impact on project or team performance.
As we heavily encourage working from home, most of our physical offices are now dormant, with a maximum of one person coming in. We also constantly advise our employees to follow the recommendations of the World Health Organisation and other relevant authorities regarding COVID-19.
Digital Investment
We frequently receive questions as to whether it is wise to invest into innovation, marketing, or technology given the current situation. For full transparency, we cannot and will not give any investment advice. Instead, we can only share our personal observations rather than pass along any judgment on what should be done.
As with most economic shifts, new opportunities abound. Data across projects developed by Appetiser Apps and team members, as well as most third-party marketing data (example), confirm that, at the moment, there is a strong surge for digital businesses and platforms. We see an increase not only in usage, but also in consumer spending on digital products.
While traditional funding sources are hard to come by, the loss in value of the Australian dollar can help domestic startups become more attractive to U.S. and international investors. We have noticed some bullish investors driving opportunities with contrarian investment strategies into products. However, it is too early to assess results on this.
Dominate the App Store.
Get the latest industry news first.
On a personal note, we hope to see many cutting-edge products emerge during this crisis. As you may all recall, the last global economic crisis in the late 2000s introduced us to a handful of world-class products that revolutionised the way we live. A few memorable examples are Uber, AirBnB, Whatsapp, Pinterest, Slack, Stripe, Square, WeWork, and Venmo. We have experienced firsthand how they have made our lives better.
As We End This Letter…
We thank you again for your concern and support. We are sending you this information in hopes that we can address questions you may have about where things stand in the digital world amid the pandemic. In these trying times, upholding the health and safety of everyone is where our priorities lie. We implore that you continue to prioritise looking after your loved ones and existing business, and be responsible! Appetiser Apps will keep on working throughout this crisis to fulfil our purpose of making a positive impact through technology — the cornerstone upon which our company has been founded and continues to grow.
In the meantime, if you have any queries about remote working, you can reach out to us personally.
Stay indoors and healthy! We will see you all soon.
Thank you all,
Jamie Shostak and Michael MacRae
Directors of Appetiser Apps
Dominate the App Store.
Get the latest industry news first.