Why Your eCommerce Business Needs a Mobile App. Like Right Now.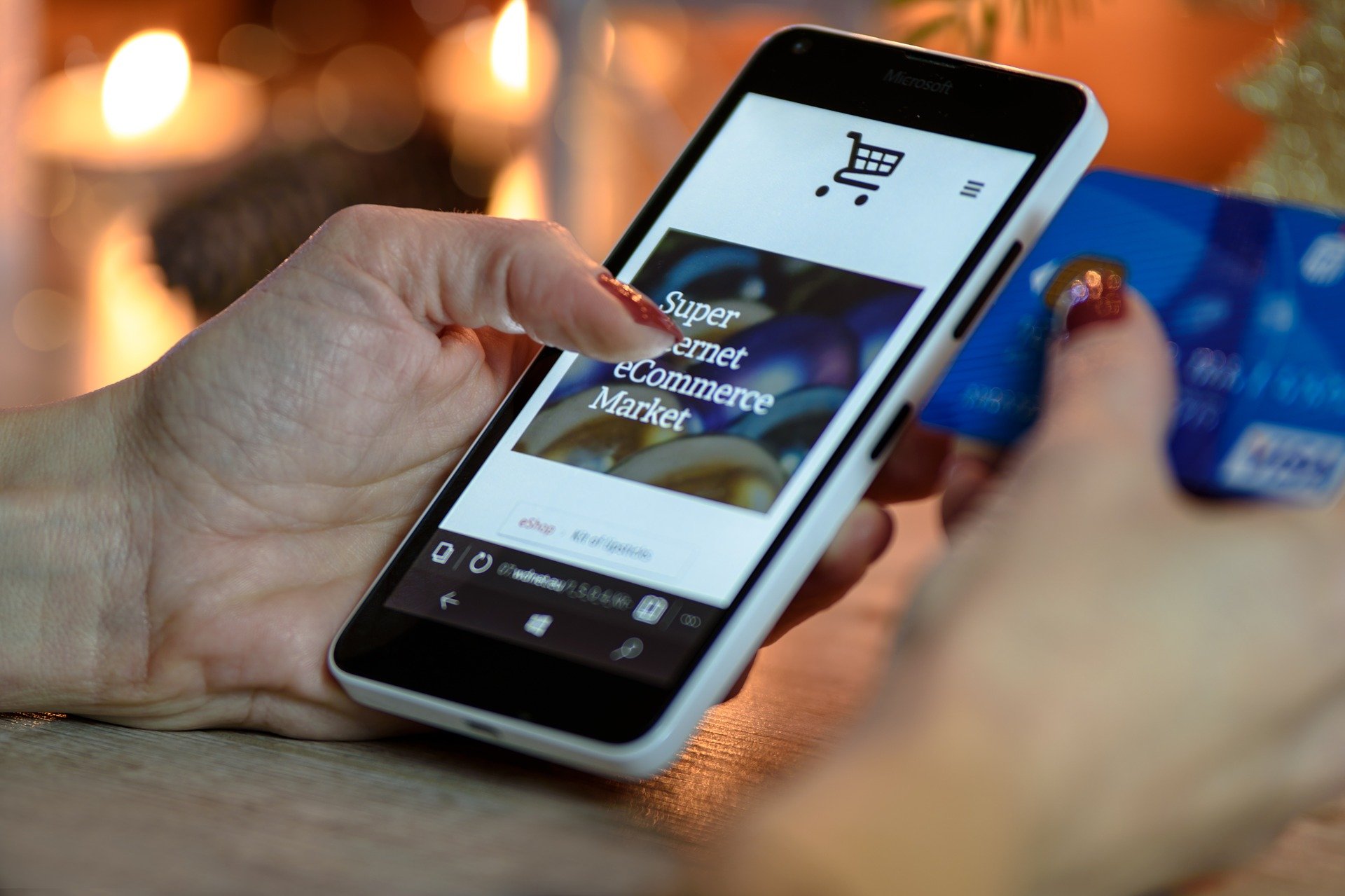 The game has officially changed.
Retailers reported mobile transactions represented over 65% of all business transactions in the last quarter of 2017 (Criteo).
The cat is well and truly out of the bag. It's undeniable. Mobile eCommerce works. It seems obvious at first. But, yet, less than 45% of all businesses still don't have a mobile responsive website or mobile app.
Why? Is it the app development cost? Do mobile apps provide a return on investment? Will customers download my app?
Let's take a deeper look at these questions in this article.
Do You Really Need a Mobile App For Your eCommerce Business?
Put simply, yes. It's where consumers are spending their time and money.
According to Statista, an astounding 258.2 billion mobile apps will be downloaded in 2022. By 2020, the company is also predicting customers will spend a staggering $188 billion USD in mobile app transactions. That's no surprise considering adults in the United States spend an average of 3 hours and 35 minutes per day on their mobile device (eMarketer).
When the facts are laid out like this, it seems like mobile app development is a no brainer. But mobile apps are expensive to develop. As a result, most businesses settle with a mobile friendly website or Shopify template for far less investment.
The crucial problem with this solution is that customers aren't spending their 3 hours and 35 minutes of daily mobile usage in web browsers. Statista has discovered mobile apps are consuming 87% of that total mobile usage time. It's not just an isolated statistic either, with the company also finding Malaysians spending 93% of usage time within apps too.
Your business might need an engaging mobile application just to retain customer attention. Why make it harder for your customers to find and buy from you?
The Benefits Of Mobile Apps For eCommerce Businesses:

Here's a couple of unique benefits and functionalities of mobile commerce apps ranging from financial savings, shopping experience, sensitive data safety to invaluable customer behavior insights.
Apps Save Businesses Millions of Dollars.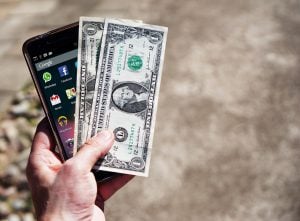 Almost all customer based businesses aim to create repeat customers.
Taking care of customers and providing a valuable service increases the likelihood of repeat business and referrals. It's also easier and less expensive to persuade a past customer to use your service again compared to acquiring and converting a new customer.
That's why businesses are spending billions of dollars per year on re-targeting campaigns on social media and traditional media. Simply put, if customers forget about your brand and your products, they spend their money elsewhere.
What does this have to do with saving money and mobile apps?
Mobile apps can dramatically reduce the necessary amount of money needed to continuously retouch past customers.
Once a customer downloads an app, the business gains a direct link to the customers ongoing attention for virtually no cost (as long as they don't uninstall the app!).
Mobile apps allow businesses to send communications directly to customers through push notifications. Push notifications are those little icons and messages that pop up on your mobiles lock screen every time someone messages you or emails you.
Sending push notifications to the consumer is virtually free. On the surface this doesn't sound all that flash..
Until you consider the amount of money businesses spend each year to notify customers of new products, updates, offers and events.
Push notifications dramatically reduce the necessary spend to reach customers through SMS notifications, social media campaigns, boosted posts, direct mail, brochures and even flyers. Therefore, profit margins increase while sales channels grow.
Just as a small scale example, last year we saved a single Australian business over $50,000 per month by replacing SMS reminders to push notifications. It's fair to say their app development costs were quickly covered.
Push notifications can be used to engage with customers on multiple fronts. Product launches, discount codes and valuable content updates are widely used and provide the user with a good incentive to keep the app installed on their devices.
But, did you know your business can use push notifications to notify customers of flash sales in their local vicinity? Or did you know push notifications can remind customers to fill in forms or return to an abandoned cart? The options and possibilities with push notifications are endless.
Even without push notifications, app installers have a one touch pathway to your products and services on them at all times. This is super powerful when you consider the average mobile phone user checks their phone more than 10,000 times a year (Business Insider). That's over 10,000 times your logo can make an impression on the customer, at little to no cost. Businesses spent billions of dollars to achieve micro-impressions like these every single year. Think billboards, flyers, product placements, event sponsorship and more.
Every time your customer sees your tiny icon on their device, an opportunity is created for free to browse your products, make a purchase or even just talk and spread your brand with others. It's impossible to work out the exact ROI from this beneficial side effect – but it's been attributed to the success of all huge mobile platforms like Facebook, Amazon and YouTube.
Mobile Apps Create a Better Shopping Experience.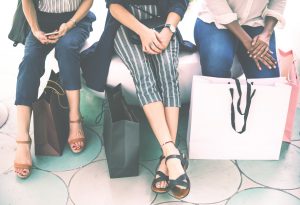 Imagine yourself walking into a store at your local shopping center.
As you enter the storefront, an attendant immediately approaches you and addresses you by name. They direct you to the products you love, without ever asking what you're looking for.
They present you with an exclusive discount code, you didn't need to ask for. When you go to pay for your product, they tell you it's all ready for you to take, without ever needing to reach for your wallet.
This is called personalisation. We know.. It seems a little creepy in a real world setting. But that's the future of all shopping experiences and it's possible with mobile apps right now.
Mobile apps are built to give the user the easiest purchasing and browsing experience possible. Mobile apps remember customers names, shipping preferences and even payment preferences. This means less effort to make a purchase and less time for the customers to become distracted or buy elsewhere.
Most eCommerce businesses don't have control of their customers shopping experiences online.
It's an odd thing to realize at first. But it's true.
You've created your own store from scratch and you control how the customer interacts with it, right?
But you're not in complete control.
Perhaps you're selling products through a third-party eCommerce marketplace. You have even less control.
Before you flip the table in anger, let us explain why.
Your website is filtered through web browsing applications like Google Chrome, Internet Explorer, Opera or Firefox. This is how all of your customers find and interact with your website. But your customers don't just use these applications to go to your store. Your customers are using their web browser to look at anything and everything.
Your customers are always experiencing an insane state of distraction on web browsers. Every minute your customers can receive thousands of spontaneous distractions and reasons to leave your site.
One second the customer is on your homepage and the next second a message pops up on a Facebook tab. They immediately switch over to it. Your website becomes another tab. After they look at their Facebook tab, they remember to check the sports scores, or the weather, or the train timetable, or plane tickets, or what Kanye West said on twitter.
In seconds your website becomes just another tab lost in many. The customer probably forgot what they were doing on your site in the first place. Then the tab your store occupies is closed. Probably forever.
No sales. No repeat customers. No referrals. Dead. Gone. Nada. See-ya.
It's even worse if you're selling through a eCommerce marketplace like Amazon, AliExpress, Etsy, Ebay or Gumtree. Your products are competing for the attention of your customers against millions of others. Not to mention the hundreds of platform hosted advertisements built to take that same customer somewhere else.
Mobile apps reclaim control to business owners. When the customer opens your app, they're only there to see your services and products. They're not presented with the easily accessible choices to check another site, or browse another business's products or click on an advertisers banner because you control what's there and what's not.
From within your app it's more difficult for the customer to quickly open a new tab, type something in, see a notification from social media and so forth. In a web browser, that's the easiest thing to do in the world. They have bookmarks right there at the top. It takes a single click and they're onto a new tab.
Mobile apps allow your brand to take center stage and hold your customers attention longer. You can make it harder for the customer to distract themselves from your products because you have the power to create a faster and more engaging shopping experience. Your business can decide how tailored and personalized your app is for the benefit of your customers.
As a new app business, a large part of your attention needs to shift towards creating a purpose and value for your customers to keep interacting with your app.
If your business successfully achieves that, your customers will connect with your brand with less distractions, more attention and greater purchasing intent. Would that benefit your business and your customers?
Apps are Loyalty and Membership Programs on Steroids.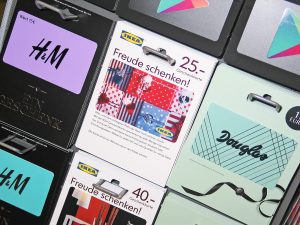 Everyone wants to be apart of an exclusive club.
Everyone wants to receive special treatment. Everyone wants discount codes. Everyone wants to win free gifts. Everyone wants invitations to exclusive events. It's what customers have come to almost expect.
It's how businesses like Costco thrived in Australia.
People can't stop talking about the membership benefits of Costco like it's the most secretive and illustrious supermarket on Earth. Customers keep coming back to Costco to reap the rewards of their membership benefits.
We mentioned earlier that your business maintains a free connection to your customer so much as your app is still installed on their device.
You've probably heard it before – mobile apps are frequently uninstalled. That's true. In fact, the uninstall rate of apps after 30 days is 28% (Business of Apps).
But that really shouldn't scare you. Things which aren't useful get thrown away.
What's the 'uninstall rate' of a unicycle? Much higher than the 'uninstall rate' of a bike with two wheels.
So, how do you keep your users from throwing away your app?
You give users undeniable and continual value.
As you probably guessed – you give them an amazing loyalty and membership program exclusive for app users.
Mobile apps are far superior to traditional membership programs. Membership cards get lost. 'Buy 10, get 1 free' cards forgotten. Monthly newsletters skipped. Very few people are even willing to visit websites to log into loyalty program portals.
Mobile apps make it easier and more convenient to participate and receive benefits from loyalty programs. An app is always with the customer. The account can't be lost and redeeming benefits is instant.
So what's possible with an inbuilt mobile app loyalty and membership program?
Tons.
Firstly, loyalty apps work in conjunction with brick and mortar stores. With the right features, your app can actually persuade your customers to visit your store more frequently. With location based functionality, customers can receive alerts of nearby sales, events and product launches.
Customers can even use exclusive discount barcodes scanned from mobile devices at your point of sale system.
To persuade customers to interact with your physical store, there's even a fancy technique called 'gamification'. 'Gamification' is the act of implementing a game like strategy or functionality into a mundane business transaction or service.
An example is Australian fast food restaurant, Hungry Jacks. Hungry Jacks' mobile app allows users to play a lottery once per day where users can win free meals or two-for-one promotions and more. This persuades customers to check the app each day, provides a corresponding reward for that behavior and boasts in store sales. Genius, right?
Secondly, businesses can create a point or credit system within mobile apps. It's an old school technique most popularly used by credit cards providers and airlines. Mobile apps borrow this traditional strategy and build on it.
Ordinarily, to earn points or credits for loyalty programs, the customer needs to use a special or approved credit card. But not everyone wants or has that 'special credit card.'
With mobile apps, the whole 'special credit card' paradigm can be thrown away. Customers simply enter their preferred payment method, whether it's an ordinary credit card, a debit card or a paypal account, and use the app as the payment method itself.
The customer earns a reward in the app, regardless of how they pay. After the initial purchase, the app even saves the customers payment method and preferences for faster transactions in the future.
Now the customer has a reason to keep the app installed and an incentive to return to the business or service. The business itself retains the relationship and communication with the customer.
If what I described sounds familiar, it should. I just described how Starbucks operates.
To supercharge this concept, a loyalty program can even include different tiers of membership levels for greater rewards. Rewards could include tickets to events, free products, experiences or even charitable donations of their choice. Your business could even partner with other organisations to increase the value and scale of the rewards.
An easy way to deliver rewards to users is to harness 'Amazon Moments', a rewards system harnessing Amazon's wide array of products with automatic shipping compatibility. Apple has also released a feature allowing app developers to offer discounts to existing subscribers in an effort to increase customer retention rates.
Whatever type of loyalty program your business has, mobile apps can facilitate it better than anything else currently available on the market. Longer life time value of customers and a cheap communication channel. What's not to love?
Apps Make Purchasing Easier and Safer.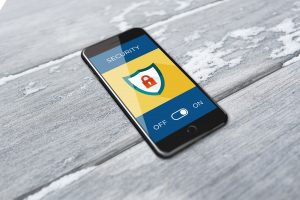 You've found the product you've been aching to buy online. You've been looking for it for weeks.
You immediately reach for your credit card.
Just as your fingers start typing those account numbers, you suddenly stop.
Your brain catches up to your excitement.
Dominate the App Store.
Get the latest industry news first.
You've never heard of this website before. Is it legit?
Will I need to cancel my credit card yet again? Maybe this isn't a good idea. You abandon the purchase.
That's how many customers think before purchasing products and services online. You probably know a couple of friends or family members who've had credit card details stolen online.
The internet has a reputation for theft and breached payment gateways. It's the reason why businesses like Paypal became giants. Paypal and other payment protection applications provide an extra layer of security and confidence in the customer's shopping journey. They also speed up the payment process.
Mobile app payment gateway integrations use a similar approach to Paypal's original service. There's a little more choice in the mobile app payment atmosphere though. Providers like Google Pay, Apple Pay, Samsung Pay, PayPal, Snapcash, Facebook Payment, Venmo and Square all offer free and secure payment gates for customers. Some of these apps charge a tiny percentage of the purchase as a fee for their service.
In return, the consumer receives an extra layer of encryption and an anonymized token which protects user identity, credit card numbers and bank account details from interception. Payment gateway providers heavily invest in machine learning assisted fraud detection. Strange payments are automatically vetted and disreputable businesses are blacklisted.
This means your customers credit cards are prevented from being used to buy a TV on an island you've never heard of.
You might be asking yourself, what benefit do businesses gain from adding external payment gateways?
Long story short, businesses who support payment gateways reduce friction in the customer journey and retain customers.
New customers are far more likely to proceed with a purchase if they notice a trusted payment provider is associated with your business. Established and recognized payment gateways provide legitimacy and confidence in customers. They also make it easier for the customer to pay faster and in multiple ways.
Customers feel comfortable and the transaction protection measures remove fear and doubt. Subsequently, the chances of developing a new customer relationship with your business is more likely.
Once the initial purchase is completed, payment gateways even remember customer payment preferences. Names, special delivery directions and shipping details are automatically filled, making the transaction process easier and faster. It's highly advantageous to integrate multiple established payment gates into your mobile app.
What if your website already has the latest secure payment technology installed? Are your customers safe?
Unfortunately some customers are using computers already infected with malware capturing entered credit card details. It's not your businesses fault, but your customers probably wont take that into account. They'll associate that negative experience with your service. You lose a customer and you wear the negative press.
Mobile app payment gateways avoid this whole issue in the first place. The user only needs to enter a credit card once to pay for thousands of products on thousands of apps. To confirm a payment, they only need to scan a thumbprint.
As previously mentioned, Starbucks created their own payment gateway. They now have complete control of the payment experience by implementing coupons, discounts and gift cards. By doing this, they also eliminate the toll charged by external payment gateways as they own the infrastructure themselves. For a business at the scale of Starbucks, this saves their business millions of dollars per year.
Simultaneously, Starbucks gains the ability to link transaction history to individual customers. With that data, they can further optimize marketing campaigns, better understand customers and compare advanced merchandising strategies internally.
Do consumers trust a payment gateway by Starbucks? Surprisingly, they do.
According to Businessinsider, in 2018, 23.4M consumers used the Starbucks payment gateway compared to the 22M who used Apple Pay.
Depending on the size of your eCommerce business, this may be a viable solution. But for all businesses, mobile app payment gates simply provide a safer and faster purchasing experience.
Gain Access to Billions of App Store Users.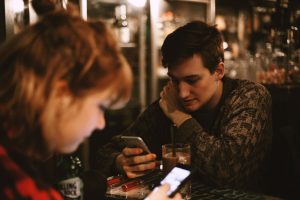 Successful businesses don't rely on a single monetisation and marketing channel.
Businesses who grow are active on multiple platforms and constantly exploring new markets.
There's currently over 500,000 businesses using Shopify in 175 countries. There's a million more eCommerce stores running on Bigcommerce, Woocommerce and dozens of other providers.
It's a super competitive market.
Simply having a website is not enough anymore.
By creating a mobile app, your business gains access to two entirely new marketing avenues. Your business will become discoverable on the Apple App Store and the Google Play store.
As of 2018, Statista reports the total amount of global smartphone users exceeded 2.53 billion. That's over 2.53 billion users who have access to the Apple or Google App Store. Also in 2018, a total of 205.4 billion apps were downloaded (Statista). That works out at roughly 81 apps installed in for each smartphone user.
In the same year, a total amount of a 4.1 million apps were available on Apple and Google Play (Statista). With the insane volume of 205.4 billion yearly app downloads and the relatively low supply of 4.1 million apps, there's a statistically high chance your app will be found and downloaded.
So how do users find apps?
App stores operate in a similar way to search engines like Google. Users search the app store for a keyword, name or key term. The app store then uses an algorithm to match that search query with the best app possible.
Apple claims up to 70% of all app store visitors use the search function to find apps to download. From each search query session, Apple claims users download a corresponding app 65% of the time. So it's pretty vital to set up your businesses app profile correctly so customers can find you.
App store algorithms are made up of complex indexing criteria determining which app appears at the very top and very bottom for a search term such as 'fitness'.
As such, app stores keep indexing algorithms hidden to prevent system exploitation. But, the underlying principles are fairly well known. For example, using the right keywords in app descriptions, displaying attractive imagery, localizing app listings and encouraging users to provide positive ratings and feedback.
With on-going maintenance and experimentation, the right app store optimization strategy can take your app to unbound levels of discovery – all without any necessary marketing spend. Good app developers will help you out in this department.
For businesses with a larger marketing budget, app stores also offer an advertisement program similar to Google Adwords. Advertisers can bid against competitors to overlay their app as an ad above organic search queries for strategic keywords.
These programs are respectively called Google Play Search Ads and Apple Search Ads. Are they effective? Apple claims a conversion rate of 50% on Apple Search Ads campaigns.
App stores also sort mobile apps into categories such as 'Fitness', 'Business', 'Education', 'Health', 'Games and 'Food & Drink'. Each category is sorted with another algorithm ranking the highest trending or popular apps. Users browsing the app store are shown these categories when they open the app store. Needless to say, apps ranking high in these categories are more frequently downloaded.
When a shopping app starts to trend in the app store charts, the shop owners instantly gain a vast amount of new users worth tens of thousands of dollars in equivalent marketing spend. We've seen it happen time and time again. Savvy marketers even run campaigns aimed at pulling the levers which trigger the trending algorithm.
While it's ill-advised to create an app purely to capitalize on the app store traffic, it is a substantial side effect. For low cost on-going optimization, thousands of dollars can be created purely through two app store channels.
Before we move on, it's also worth mentioning a total of 92.1 billion dollars in transactions funneled through just 4.1 million apps available on the Apple and Google app stores in 2018 (Newzoo).
4 Bonus Benefits of Mobile Commerce Apps
We're not done yet! Here's a few smaller, yet powerful benefits your business can gain from a mobile app:
Add Limitless Functionalities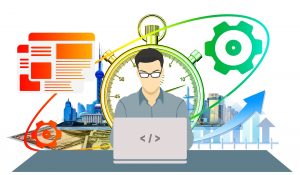 Mobile apps are completely custom.
There's no templates confining what you can and can't achieve with your business.
Of course it's also expensive to add new features – but the right investments provide huge rewards. Like Starbucks who created their own payment gateway which simultaneously saves them external services fees and allows them to customize conversions.
The possible functionalities are unparalleled for creators. Like Starbucks, your business could create a custom check out system. You could create an interactive sizing chart. You could build an augmented reality system so customers can see your products in real life. You could build a new automated service system for your customers, saving your business time and resources. You could even create a space where customers can save your products on a 'to buy list'. Or build a night mode for customers most active at night.
Seriously – the options are endless and we never tire of the amazing ideas clients ask us to build.
Mobile Apps Expand Your Business Model.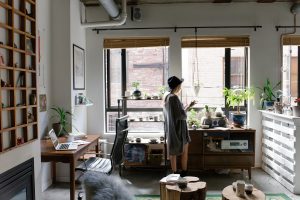 A client approached us to turn an online protein store into a mobile app.
A pretty straight forward conversion you might think – but this business ended up returning the highest ROI we'd ever seen.
To increase engagement and interactivity, the client requested the implementation of a fitness tracker within the app. Users fell so much in love with the fitness tracker, they started actually paying for a monthly subscription on top of purchasing the protein products they were already buying through the app.
Mobile apps can expand your business model into new revenue streams and compliment traditional income channels.
We invite you to think beyond the status quo when you create your app. What does your target audience need or want that you could also solve within your app?
Selling food? Think recipes and tips.
Selling car performance parts? Think lap timing.
Selling clothes? Think fashion community.
Selling plants? Think planting videos.
The possibilities are endless!
Often you'll find you need to add functions like these into future app iterations to increase customer engagement. It's a natural progression of taking better and better care of your customers. Even MLM companies now also use apps to manage contacts, goal tracking and overall campaign management.
Why not use it as an opportunity to create new revenue and customer acquisition model for your business?
Apps Offer Priceless Customer Behavior Insights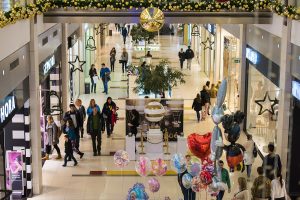 It's often said that understanding your customer is everything.
If you don't know how your customer interacts and feels about your business, how will you serve them better? How will you offer a better service than your competitors? How will you improve your product range?
Mobile apps actually help your business develop a greater understanding of your customers.
By installing an app analytic tool into your mobile app, your business can track and measure your customers behavior.
Armed with this data, your business can learn the following about how your customers:
Customer demographics like age, gender, location and income.
What time of day they use your app and for how long.
Most and least used features.
Most popular products and least popular services.
Where your users frequently close your app.
The amount of time it takes until an initial purchase is made.
All of these metrics allow app developers to discover new ways to improve their app. If customers are closing the app because they don't know how to proceed from a screen, the developer can look at ways to improve the navigation. If customers aren't buying or browsing your catalog the first time they use your app, the developer might add in a special first time user discount code.
App analytics provide the insights developers need to identify issues and solve them.
All sorts of problems can be discovered and all sorts of solutions can be found through app analytic data. At the end of the day, your business wants to create a better service for your customers. App analytics can help you get there.
Mobile Apps Can Be Used Offline.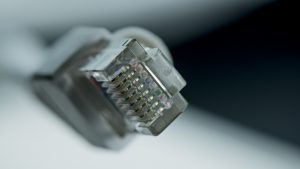 Don't you just hate it when your watching or reading something and the internet drops out?
If the connection drops for a few seconds you probably find yourself going to the places on your phone which don't need an internet connect.
Maybe it's reading old messages or looking through your image gallery.
Unlike websites, mobile apps can be fully functional offline. In moments previously described, your customers could be filling in their internet-lacking time by browsing through your latest catalog.
This functionality is particularly handy if your customers are frequently out of internet range or in remote locations. They're sure going to be using your offline app instead of a competitors website.
So, How Do I Create An App For My Business?
It's okay if you're feeling overwhelmed right now. Just take it all in for a few moments. Breathe.
Now, the first step is to ask your team if a mobile app is really right for your business.
Whilst apps can save your business vast amounts of money, they also can be an expensive investment. As a first step, we recommend looking at your customer research, competitor analysis and current marketing and operation expenses.
Have your customers embraced mobile technologies? Have your competitors already built a mobile app? How will yours be difference from theirs? What can your app offer customers that theirs can't? Can my business save marketing dollars by building an app? Can my business save money by creating our own support or internal operation infrastructure?
After these practical questions are tackled, it's time to think about the potential value your mobile app can bring to your business. Take a look at successful mobile apps and consider the ways they have used it to expand and create new opportunities. Can these principles be used to take your business to the next level?
If your meditations point towards a mobile app as the right direction forward, we can help you along your journey.
It starts with a free consultation with our team. We answer your teams questions and assess the feasibility of your idea. If you like what we have to say, we'll proceed with a prototype design of your app. There's no obligation to continue with the project, but if we're a good fit for you, we'll happily build your app to the highest quality standards possible.
If you're interested, click here to book in your obligation free consultation today.
Thanks for reading and good luck on your app development journey!
Dominate the App Store.
Get the latest industry news first.