How do Free Apps Make Money?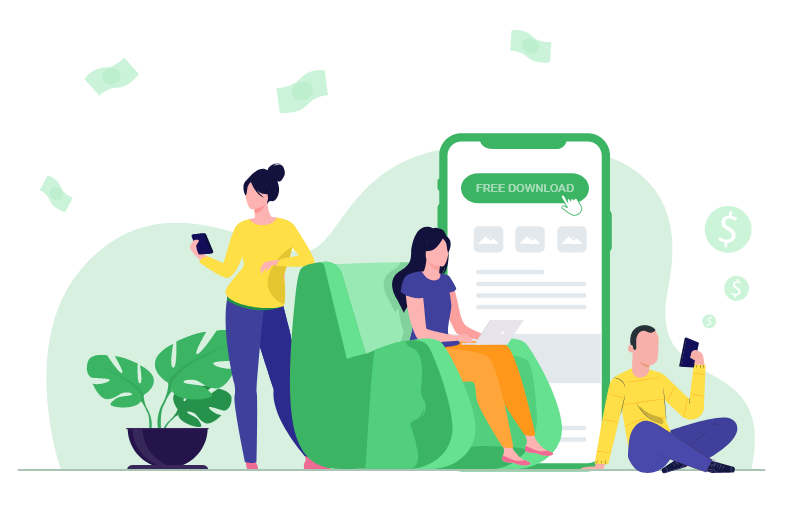 Why would you choose to make an app free when you can get users to pay cold, hard cash for it? Wouldn't an initial download fee be a more efficient way to make money from a product?
A front-end download fee is only one of the multiple ways to make money from apps. Each strategy has its own strengths and weaknesses depending on a range of factors. The target user, the main function of the product, the operating system and apps key features should all be taken into consideration. The most effective way to make a profit from your product is not necessarily the most obvious.
Paid vs free apps
Deciding whether to charge a download fee for your app is one of the toughest choices app developers will have to make. Let's take a look at the pros and cons of each model and if it's the right choice for you.
Paid apps
Of course, paid apps have a higher average revenue per download. That initial cost also provides them with a higher perceived value, in turn making the user more loyal to a paid-for app than a free one. Building a loyal user base that remains invested in your app is one of the best ways to generate a healthy profit using this model.
The problem is most people aren't willing to pay upfront for an app without having experienced it. This has resulted in free app downloads outnumbering their paid app counterparts. A significant majority of the apps on the Apple App Store are not paid-for apps.
Free apps
When an app is made free to download, a user's choice gets a lot easier. The cost barrier is removed and there is one less reason not to download the app. The user can playtest and experiment with the product with no harsh consequences.
Because the download threshold is non-existent, free apps acquire more users. It is at this point that different monetisation opportunities become possible.
The most effective ways to make money from free apps
The most effective strategy for app monetisation can vary. Below are the most widely used methods to generate revenue while keeping your app free.
In-app advertising
Ads are the easiest and most common ways to make money from free apps. If you've downloaded any sort of free app, chances are you've encountered all kinds of ads.
How it works
You get paid every time a user either views the ad, clicks on it, or installs the app directly from the advertisement. One of the preferred ways to integrate ads into your platform is by signing up for Google AdMob. AdMob will then take care of delivering relevant ads to your app.
There are currently five ad formats available: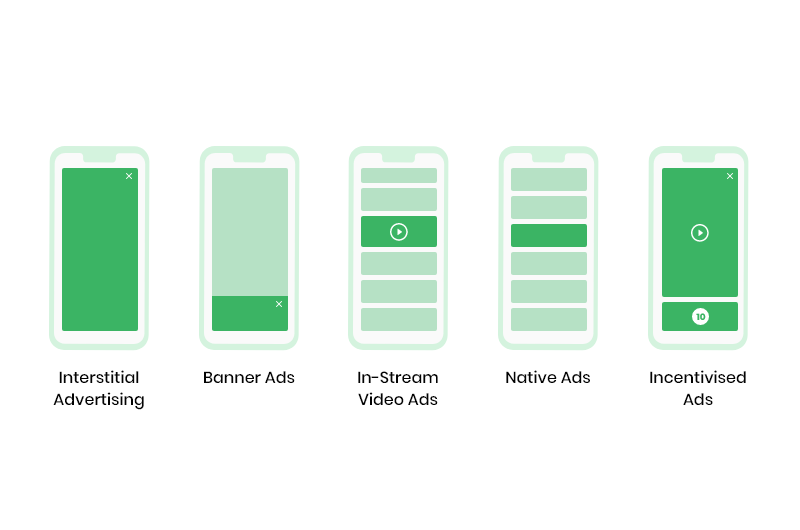 Interstitial advertising: This is when an ad appears during the download period.
Banner ads: Usually image-based advertising placed at the edges of the screen to get the user to go to a different app or site.
In-stream video ads: An ad placed before, during or after streaming a video.
Native ads: Ads that blend in and match the look and feel of the app they are in.
Incentivised ads/video rewards: Ads that offer rewards for watching them.
How you should do it
While each ad format has its own advantages the most effective is incentivised ads.
One of the key benefits of incentivised ads is that it doesn't disrupt the apps user experience. Since the ad will only be served to users who opt-in, you avoid upsetting users with unwanted content. This type of ad increases user retention and engagement when done correctly. Extra revenue can also be made when a user watches the ad to completion.
A great example of this is Spotify's 'Opt-In' video. Those who are subscribed to Spotify's free version can choose to view an entire ad to receive 30 minutes of ad-free music.
Affiliate marketing
Affiliate marketing is closely related to in-app advertising except that the companies, products, or apps that you recommend on your platform are specifically curated to your audience.
How it works
You could do this by partnering directly with another company to advertise its products and services or use tools like AdMob that will find suitable affiliates for you. You get paid every time a user purchases an affiliate's product or downloads an app that's advertised on your platform.
How you should do it
You can partner up with a specific company that shares a similar audience. The key here is to target ads to your users specific demographic for maximum effect.
Dominate the App Store.
Get the latest industry news first.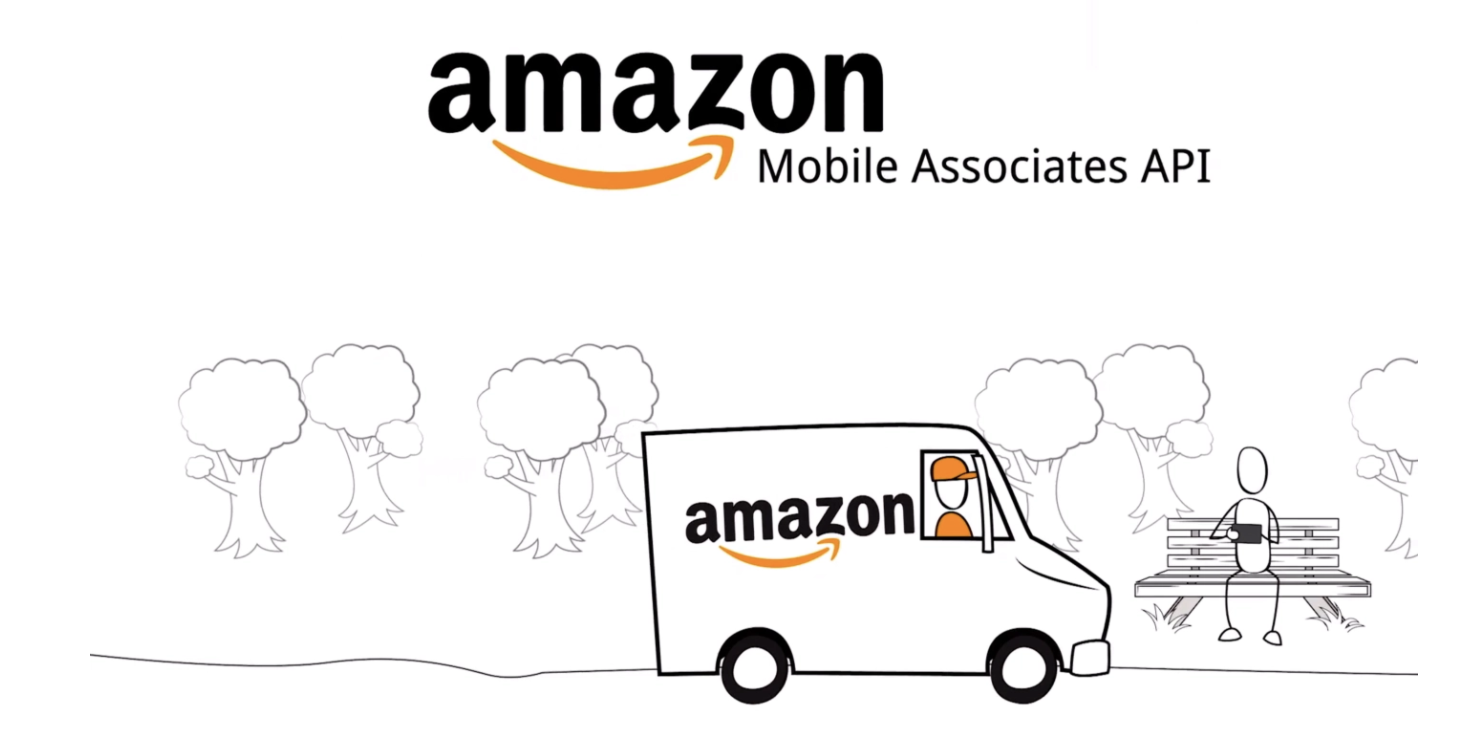 Amazon has one of the most popular affiliate programs in the market today. After signing up to their program you can choose from Amazon's huge inventory of products and integrate links into your app. Every time your users click an affiliate link and make a purchase, you will receive a percentage from the sale.
Freemium apps
The term 'freemium' refers to a business model that offers customers the option to download or use an app with its basic functionalities for free with the aim of generating revenue by locking more advanced and desirable features behind paywalls.
How it works
You can choose to release a free or lite version of your app on the app store with limited features or ads. This way customers can get a feel for your app and decide whether they are interested enough to consider paying for the premium features.
How you should do it
To get users to upgrade to the premium package, you have to let them experience the benefits of using your app and give them enough access to key features while using the lite version. Giving the user free features and letting them experience your app will lead to a bigger pay off later.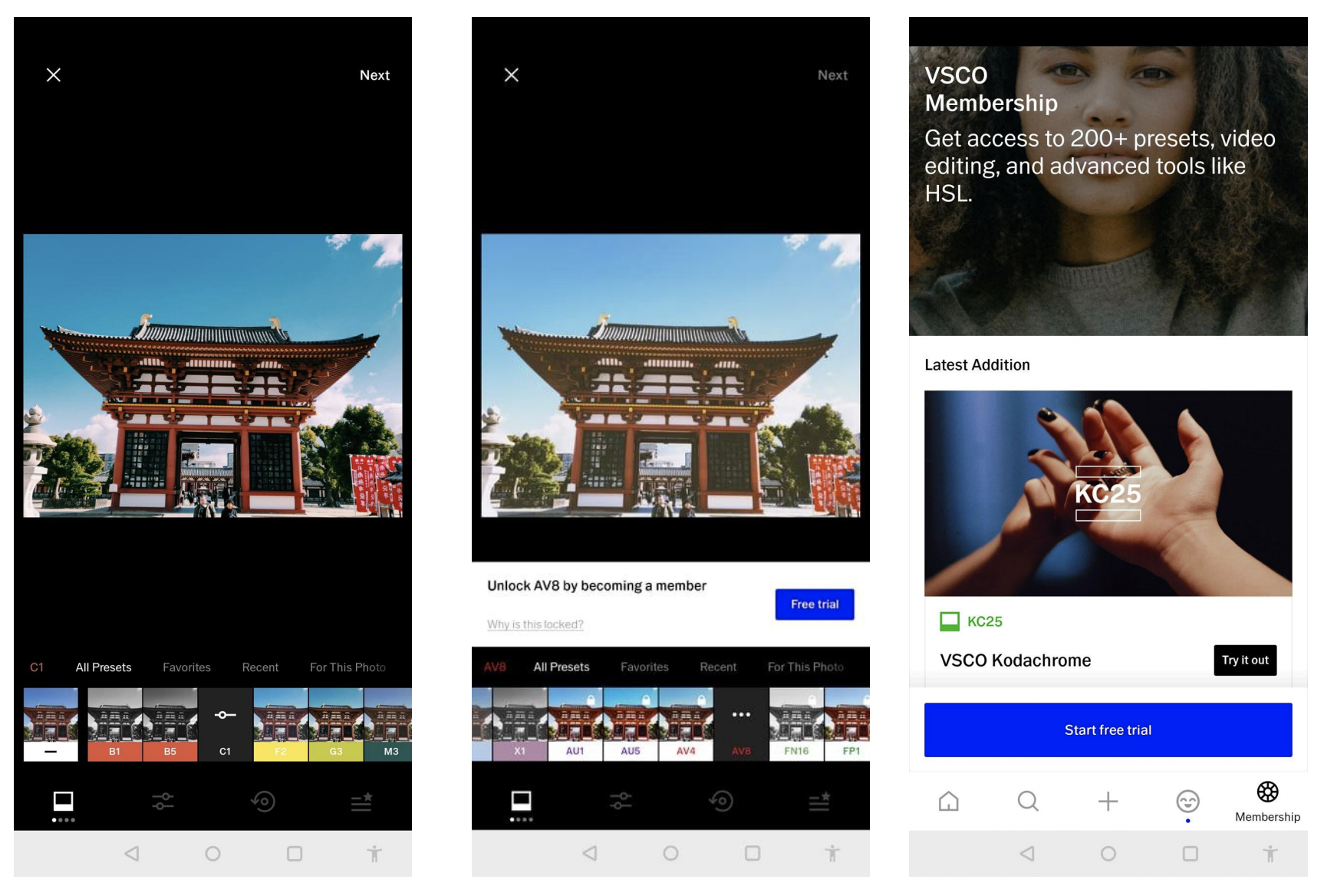 Most apps have a freemium version. One app that utilises this model to fantastic effect is the VSCO photo sharing and editing tool. The free version of VSCO is packaged with a small but well-curated selection of filters and editing tools. These features give users enough of an understanding about what VSCO has to offer while leaving them wanting more. The VSCO app is now on its way to surpass 4 million paid users of its yearly subscription.
In-app purchases
How it works
In-app purchases generate revenue through microtransactions instead of via a subscription. This means a one-time price is assigned to features and add-ons. The user is offered more choice and flexibility using this model.
How you should do it
The trick to encouraging repeat purchases is by keeping your prices as low as possible. A purchase of less than a dollar is insignificant by itself. The user often has no issue with spending this amount every few days or weeks. Due to this low pricing, customers are more likely to make repeat transactions.
The high frequency of these low-cost purchases is what generates revenue. Time-limited offers can also be introduced to persuade the user to buy. Leveraging a user's fear of missing out is a powerful revenue generation technique.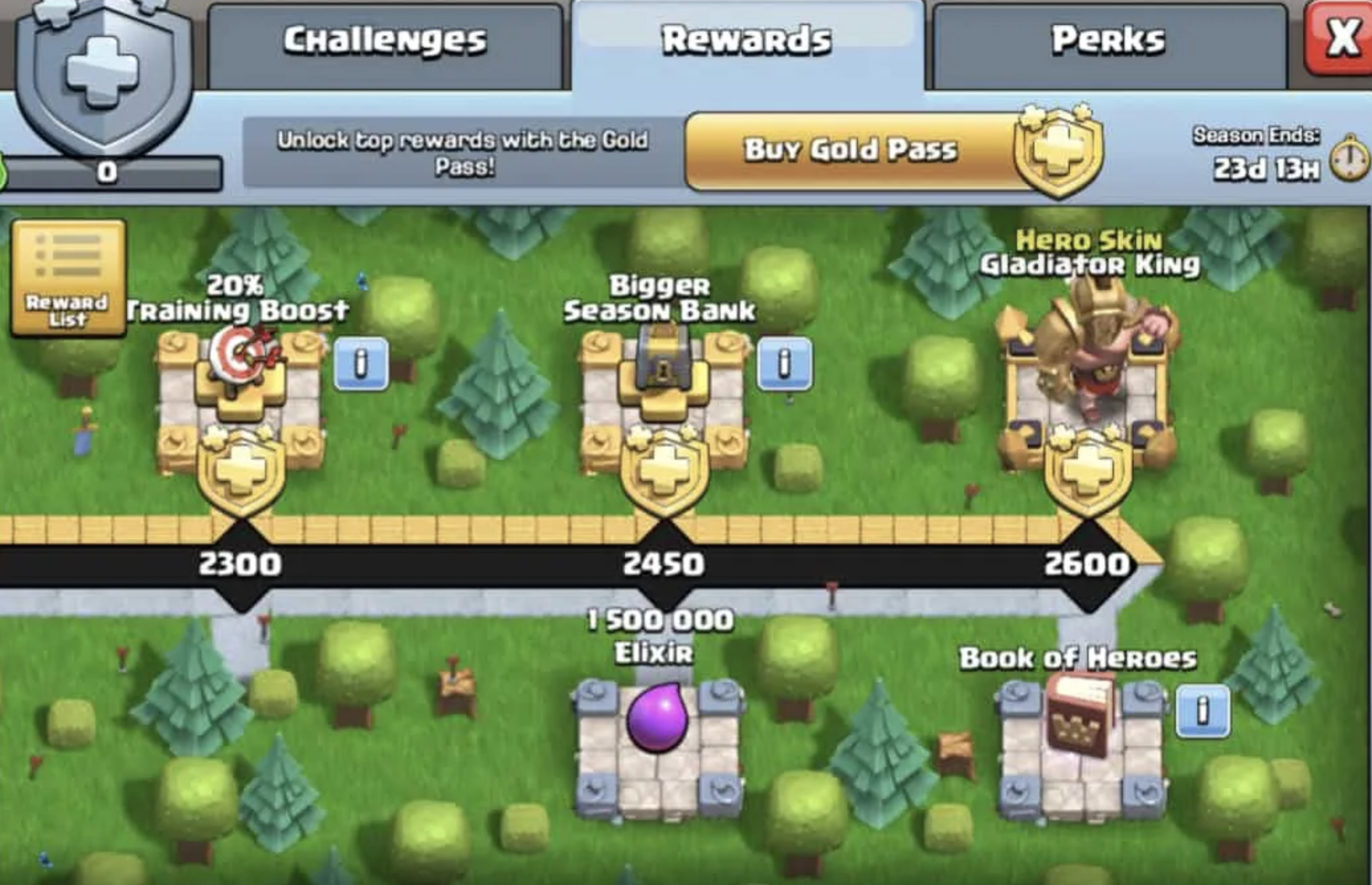 In-app purchases have worked very well for gaming apps like Clash of Clans, which at its peak was raking in 3.9 million US dollars per day, a total of $722 million during 2019. This was attributed to the highly successful Gold Pass which promised users rewards and exclusive items.
Sponsorship
Once your app becomes popular and you have a high number of loyal daily active users you might begin to attract brand sponsors.
How it works
Sponsorship differs from regular advertisements because they are more targeted than other forms of ads. A brand can offer payment for product placement in a specific section of your app such as the loading screen or the main menu.
How you should do it
Before looking for sponsors or charging an ad placement fee, you have to be armed with user data to prove the value of your app. You can provide user demographics, usage metrics and other valuable information. This will give brands a stronger reason to explore your app as a way to build their audience.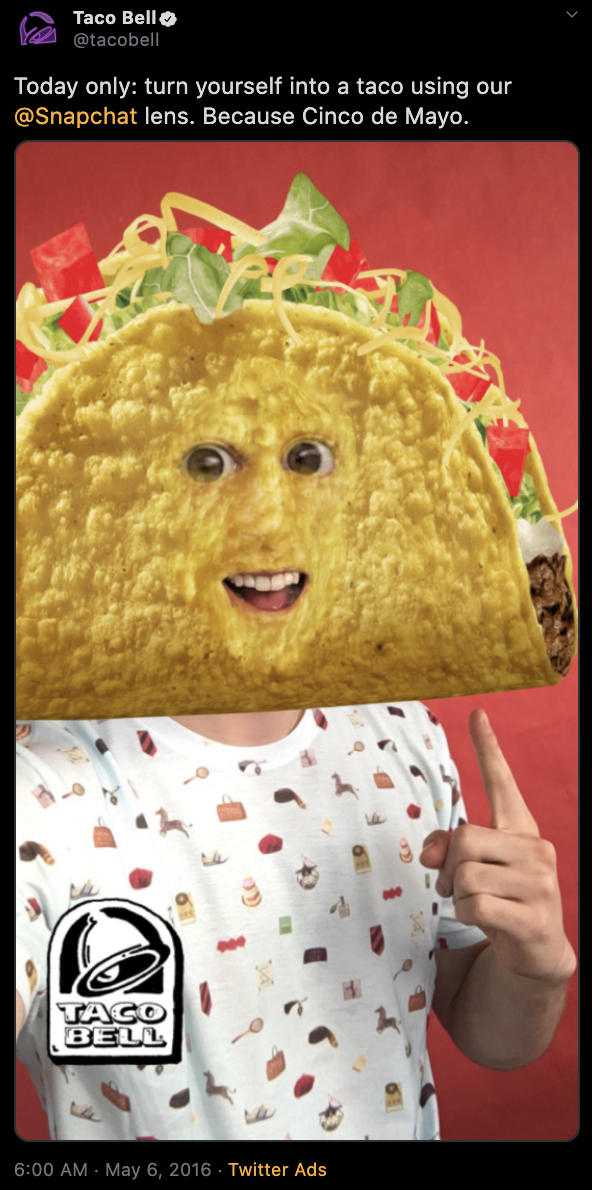 Last 2016, popular fast food chain Taco Bell sponsored a Snapchat filter which turned your head into a giant taco to celebrate Cinco de Mayo. The filter broke Snapchat records with a total of 224 million interactions and 12.5 years worth of unique user engagements in just one day. Needless to say, Snapchat users ate it up.
Which strategy is the best way to make money from apps?
Before deciding on how to monetise an app it's important to conduct detailed market research and fully understand your target audience and user base. All your future monetisation strategies should be hyper-targeted to their needs and desires.
One of the most effective strategies is to assess your closest competition and see what did and didn't work for them. Reverse engineer their monetization strategy and try to implement the best parts for yourself.
Problems often arise when users are misunderstood by developers. Implementing a method that negatively affects their user experience can end up alienating your loyal user base.
The line between an effective strategy and a weak one is thin, but with enough preparation and research, you will be ready to make a profit.
Got an app idea? Schedule a free consultation now!
Dominate the App Store.
Get the latest industry news first.