5 Types of Mobile Advertising Proven to Drive Engagement and Revenue
Are you an app business owner looking to get more mileage out of mobile advertising?
You're not alone.
With the exponential growth of mobile device usage, more and more companies are turning to mobile advertising to reach potential customers and generate income from apps.
But with so many factors to consider, it can be difficult to determine which mobile advertising options and what kind of campaigns will give you the best return on investments.
I am here to help simplify the process. In this article, I'll talk about the different types of mobile ads and how you can best utilize them for maximum impact.
But before I get into that, let's talk about the advantages of mobile advertising.
The biggest advantages of mobile advertising
Cost-effectiveness. Mobile ads are significantly less expensive than traditional ads. This is because ad spaces on mediums like print, radio, and television are far limited compared to the digital landscape.
Accessibility. With 6.6 billion smartphone users worldwide (as of 2022), one can't dispute the accessibility of mobile advertising today. Look around any public place, and you'll likely see a handful of people with their eyes glued to their mobile devices.
Higher engagement levels. Mobile ads offer a great way to engage your target audience with messages tailored just for them. Immersive, personalized experiences within mobile apps can increase app engagement and retention.
5 Types of Mobile Ads Proven to Increase Engagement and Boost Success
#1 In-app ads
In-app are mobile advertisements that appear inside mobile applications.
This type of mobile advertising enables users to experience content, such as interactive mobile displays, audio soundtracks, images, and high-resolution videos, without leaving an app.
In-app ads come in different formats. Some of the most popular mobile app ads among advertisers are:
Interstitials. Interstitial mobile ads briefly cover a device's screen before the desired application appears.
Banners. Banners span the app or website interface along the bottom or side.
Native ads. These mobile ads blend naturally into the design layout of apps to feel less intrusive.
Offer walls. Offer walls reward users upon completing mobile surveys or ad viewing processes.
Video ads. These mobile ads display short clips that often take up the entire screen.
Our article on in-app ads provides more in-depth information and samples of these ad formats.
Discussing advertising within apps begs the question: What exactly makes in-app ads effective?
To answer that question, let's first have a look at the following data: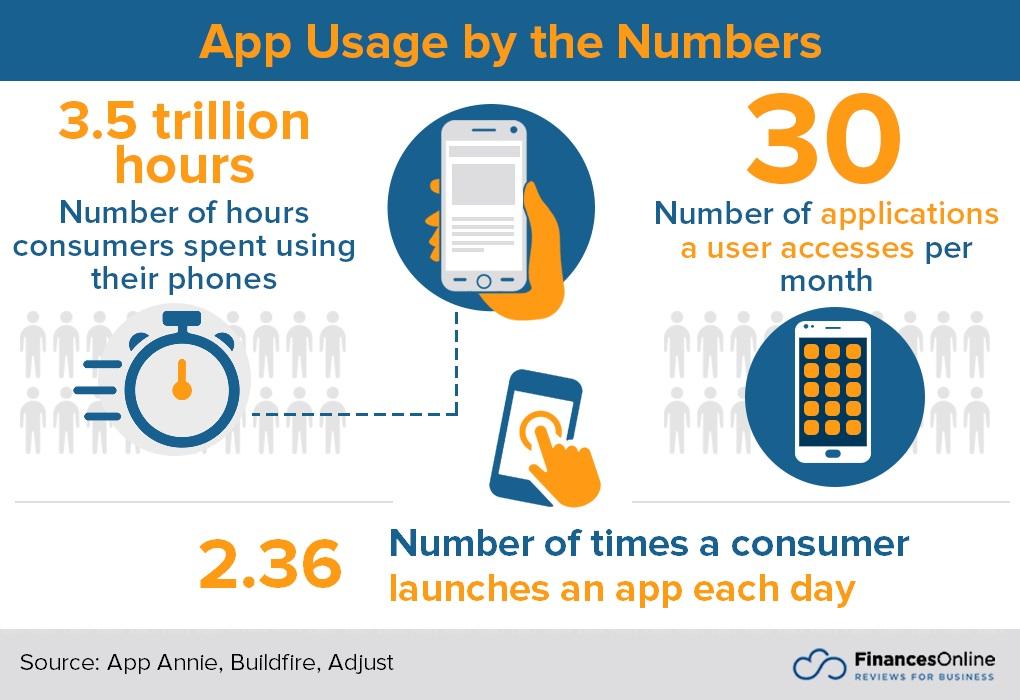 Source: Finances Online
With most mobile users' time spent on apps, in-app ads effectively reach a large audience. And as with any advertisement: the more frequently the exposure = the better the chances of conversion.
#2 Banner ads
If you've experienced examining e-commerce store designs or looking for research materials online, chances are, you'll notice at least one banner ad.
Banner advertisements are ads that pop up on mobile device screens, urging users to click or purchase something. Depending on one's mobile ad campaign strategy, banner ads can come in the form of a standard banner or rich media banner ads.
A standard banner ad is a type of display advertising that typically appears across websites, mobile apps, and other digital channels. It typically contains an image, a headline, and a link that drives users to a landing page.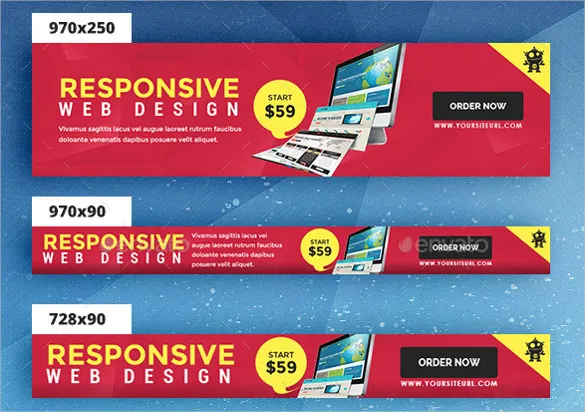 Source: TEMPLATE.NET
Rich media banners, on the other hand, can contain interactive features such as videos or animation. Additionally, they have the ability to expand upon clicking, helping the ads to become more engaging for mobile users.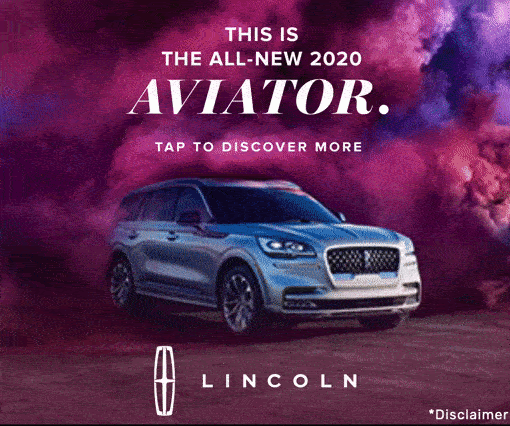 Source: HubSpot
💡 Fun fact: Did you know that banner ads have been around since 1994? Yes. The strategy has been a marketing campaign staple for nearly three decades — a solid indication of its effectiveness.
As such, many advertisers in the U.S. and other parts of the world continue to tap into the power of mobile banner ads to boost brand recognition and sales.
According to Statista, mobile advertising spending continues to grow and is projected to reach nearly $399.6 billion by 2024.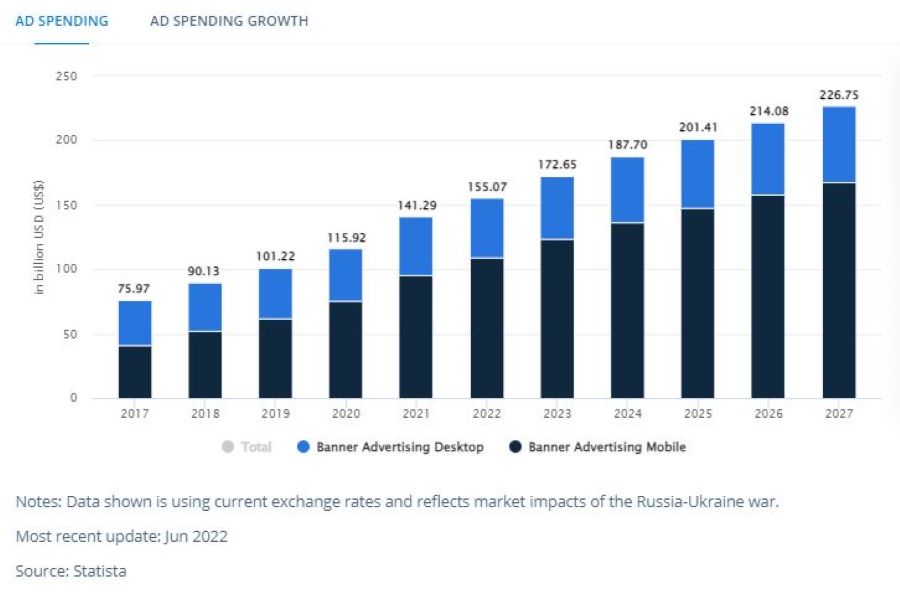 Source: Statista
But to ensure banner ads' effectiveness, you must carefully consider timing and placement to avoid disrupting user engagement. In other words, it has to be executed in the least intrusive way possible.
There is no hard-and-fast rule to doing this, but our app developers often suggest showing banner ads during natural points in mobile app usage, such as at the end of a transaction or before moving to another game level.
For other pro tips on promoting your app, check out an insightful article on app marketing basics written by one of our founders.
#3 Text ads
Another mobile marketing strategy that has stood the test of time is text ads.
Text ads use text to create attractive and interesting messages that drive users to take action. They're typically found displayed in search engine results.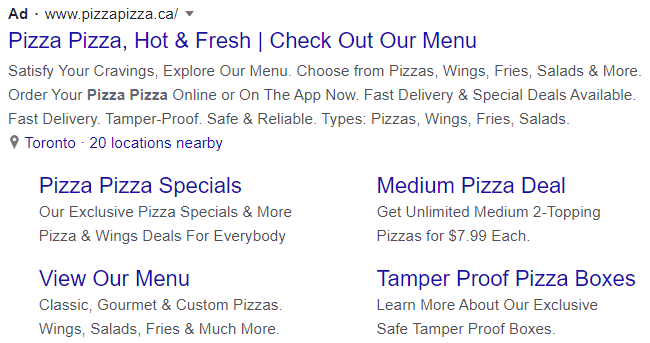 Source: Directive Consulting
Text ads come in different varieties, and each has advantages depending on your mobile advertising campaign. Among the most popular formats are:
Responsive ads. These mobile ads used codes that change the ad layout to fit any mobile device automatically, providing a consistent experience regardless of the mobile users' gadget type and size.
Expanded text ads. These mobile ads allow advertisers to include two headlines and an 80-character description, offering more room to market their product or service.
Standard text ads. These traditional mobile ads have remained relevant despite the latest mobile marketing trends. Standard text ads include a headline and a two-line description, making them ideal for quick announcements about sales or promotions.
Source:
Dynamic text ads. These types of mobile advertising allow you to create ad copy tailored to the interests of your target audience. Dynamic text ads use an algorithm to change the message in the ad according to what the user might be searching for at any given time.
With its simplicity, it's easy to see why text ads are popular among mobile app developers looking for engaging ways to get their message across quickly, economically, and effectively.
Dominate the App Store.
Get the latest industry news first.
#4 Video ads
Video advertising is any mobile ad that uses video content, incorporating various elements such as sound, visuals, animation, and text to engage viewers. They can take the form of short commercials, interactive product demos, or even intriguing stories with a promotional message.
In a digital landscape where users have become increasingly visual, video content is the king of engagement. It is no longer considered "nice to haves" but a crucial factor in most mobile ad campaigns.
Why?
The sheer volume of people spending an incredible amount of time watching videos is an opportunity that advertisers should take advantage of.
According to a Zenith study, an average user spends about 100 minutes per day watching videos online. Wyzowl's research also found that video ads can significantly impact consumers' purchase decisions. The study revealed that:
96% of consumers have viewed an explainer video to learn more about a product or service.
88% of users say that watching a video has convinced them to purchase a product or service.
78% of people say they've been convinced to buy or download a software or app by watching a video.
Pretty impressive figures, right?
But just like all types of mobile ads, there's a caveat. Producing effecting video ads can be a tricky, costly, and time-consuming process.
Our insider tips on video marketing delve deeper into this topic.
Part of a video advertising campaign's success depends on several factors, including the message and story of the ad, the emotions it evokes, and its placement and timing.
Let's look at one great example of a video mobile advertising campaign: Dove's #ChooseBeautiful.
Source: Dove Bangladesh's YouTube Channel
What makes Dove's mobile video ad great? Here are my notes:
First, it has a well-thought-out storyline that captures the attention and resonates with the brand's target audience.
Placement and timing are also key. The video ads are shown strategically on digital advertising platforms, such as YouTube and social media, where Dove's target audience (women all over the world) will likely see them.
Lastly, the visuals are high quality and free of technical glitches, even though they were shot raw or as Dove called it, "no digital distortion." In our experience, nothing disrupts the user experience faster than buggy material — be it a video ad or a mobile app.
Take it from one of our app development partners, Grill'd.
Before tapping Appetiser, Grill'd was an unstable, crash-prone app with a 1-star rating. It was obviously falling behind in delivering the experience its mobile app users deserved.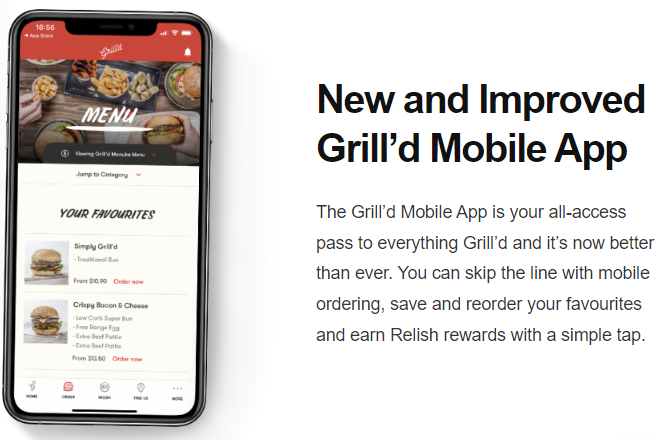 Within 6 months of taking over the app, our team managed to turn things around and transform Grill'd into an app with a user-friendly interface that boasts 99.9% crash-free sessions. This helped increase its monthly active users by 51% in the same short period.
How did we do it? Find out more by reading the Grill'd case study.
#5 Gamified ads
Gamified ads are mobile advertising techniques that incorporate elements of rewards, competition, and fun into mobile ads. These types of ads drive interaction by having mobile users complete a specific task or challenge to receive an incentive.
Gamified ads come in various forms and can be executed in virtually endless ways, including:
Quizzes related to a product promotion
Match-three puzzles sponsored by a brand
Mini-games where participants accumulate points or virtual currency to level up their experience
Apart from encouraging more active engagement from your target audience, gamified mobile ads provide quantifiable results that allow you to measure return on investment easily.
Here's one example of a gamified ad that I personally find engaging courtesy of the clothing company gwynnie bee: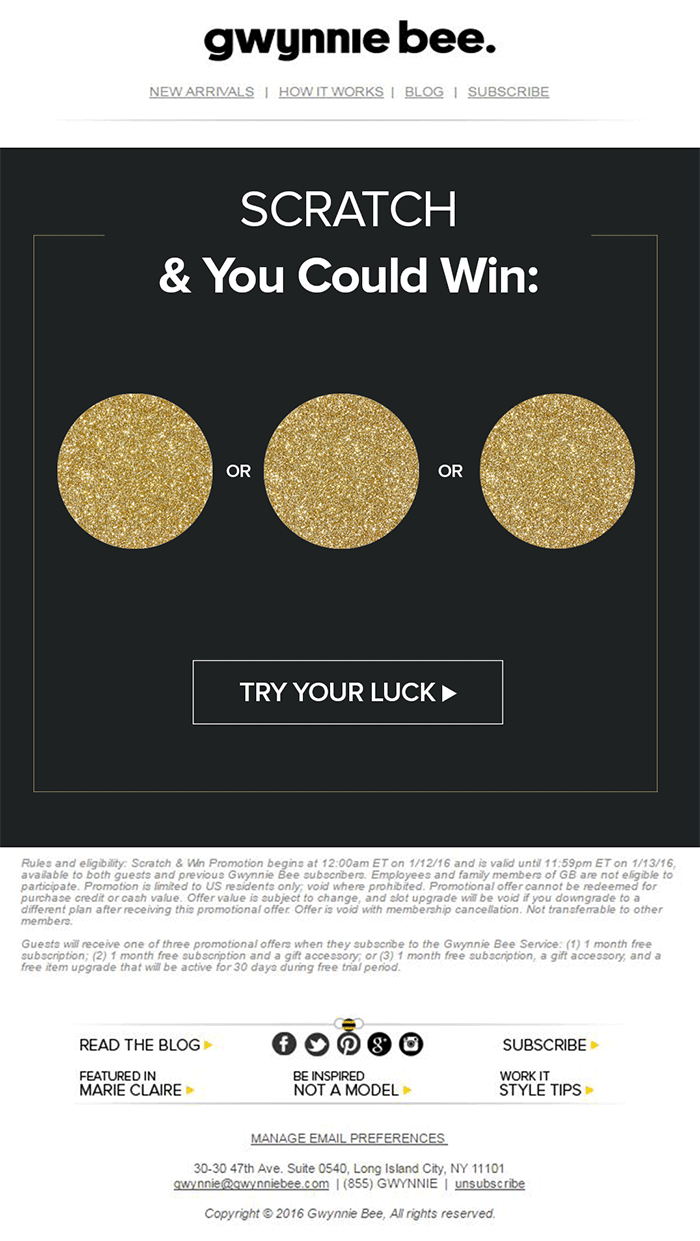 Source: NeverBounce
The ad met all the crucial elements of an attention-grabbing gamified mobile advertising campaign:
✔️Interactive
✔️Clear and engaging call to action
✔️Attractive reward that suits its market
Stay ahead of the curve with the right mobile advertising strategy
While mobile advertising shows significant potential for driving app engagement and revenue, it doesn't automatically guarantee a stellar result.
The key is to find the right mix of strategies that work best for your business and your customers. Experiment with different combinations of ad types and placements, measure results, and optimize continuously.
Keep in mind that mobile advertising is constantly changing, so stay ahead of the latest trends and don't be afraid to try new things or adjust your approach as needed.
All the best!
And if you need a partner to design and develop a world-class mobile app, reach out to Appetiser today.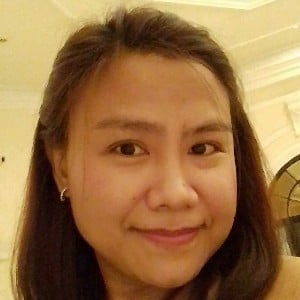 Jane Eslabra is a Content Marketing Specialist at Appetiser Apps. She has 14+ years of experience producing traditional and digital content. When she's not busy being a wordsmith, she's out swimming, taking a long walk, or trying new activities that will keep her eyes away from the screen and her body moving.
Dominate the App Store.
Get the latest industry news first.