11 Powerful App Marketing Strategies To Drive Installs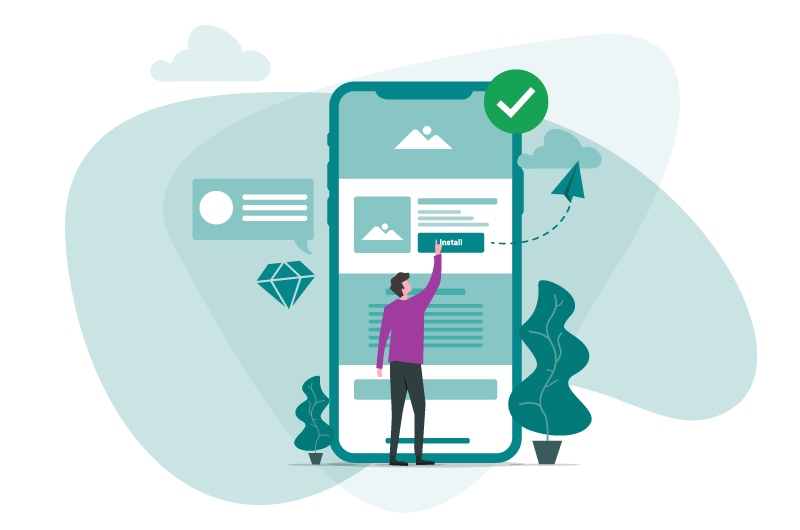 What is Mobile App Marketing?
Right after app development, mobile app marketing is the practice of spreading awareness of a mobile application, acquiring users and maintaining retention throughout a user journey.
The aim of mobile app marketing is to target the ideal users for an app, communicate the value of the app, persuade users to install the app and then maintain user-ship until a conversion and referral can be facilitated.
Like traditional marketing activities, the first step in mobile app marketing is to gain an understanding of an ideal target audience.
Finding insightful commonalities in a target market's psycho-graphics, values and online presence will help marketers narrow down targeting and tailor effective strategies.
Mobile app marketing is similar to traditional digital marketing in some ways, but there are also some key differences to be acutely aware of.
The primary difference is that mobile app marketing activities are usually not interested in generating an individual sale.
The most common business strategy for mobile apps is a 'software as a service' model known otherwise as 'SaaS'. A SaaS product operates on a subscription fee after an initial trial period is undertaken.
A free trial gives the user a taste of a product – often with little to no investment risk.
But as soon as the trial period expires, the user must then pay a subscription fee to continue using the service.
SaaS products rarely aim for an initial upfront sale for this reason.
Therefore, most app marketing strategies aim to convert a user into a paying customer after an initial relationship is established during a free trial period.
Mobile intelligence company, Quettra, reports that the majority of apps lose 77% of their daily active users by day three, with that figure rising to 95% after 90 days.
With those figures in mind, it's clear that marketing strategies should be equally spread across acquisition and retention activities. After all, it's difficult to convert a user after a free trial if they aren't there by the end of it.
But what if your mobile app doesn't operate on a SaaS model? Do you need to bother with mobile app marketing activities?
The short answer is yes!
In the remainder of this article, we will explore some of the marketing strategies and tactics that all mobile app businesses can deploy to increase installs and revenue.
Why is Mobile App Marketing Needed?
The mobile app industry is competitive.
Smartphone users are blessed with millions of mobile apps to choose from to combat boredom, improve health, boost productivity and much more.
But, thankfully the number of potential app users is rapidly growing with an estimated 2.87 billion people set to own a smartphone by 2020.
During what was known as 'the year of the mobile' in 2015, mobile usage surpassed desktop by approximately 200,000 users. This exponential growth shows no sign of slowing down as the data from another 2017 survey shows that smartphones are still trumping tablets, laptops, and desktops globally.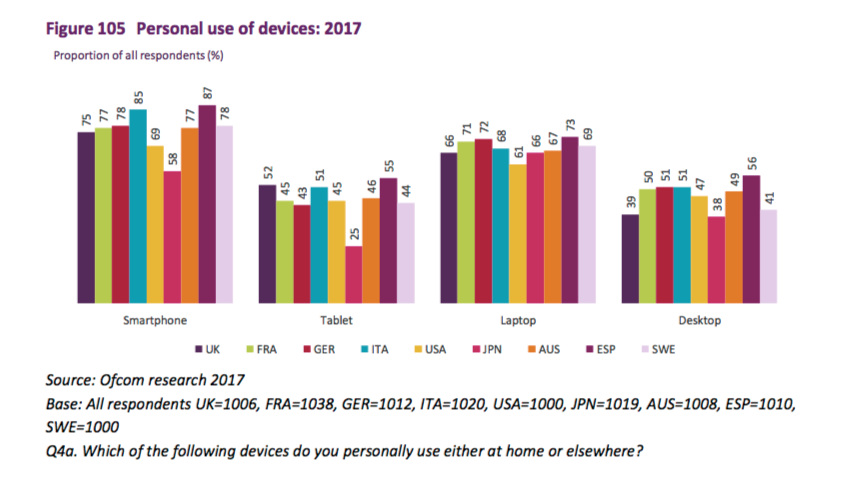 More and more consumers are now turning to smartphones for everyday computing needs which has resulted in high demand for automated and time-efficient solutions.
There's certainly enough users to go around for mobile app-based businesses to thrive.
Yet, not all mobile apps will be successful.. Even if it's the greatest thing since sliced bread.
A well-designed app was enough to acquire thousands of users in the less competitive market of yesteryear.
But the game has changed!
The same well designed app can go virtually unnoticed. Therefore, it's very important to deploy a marketing strategy that gives your app the attention it deserves!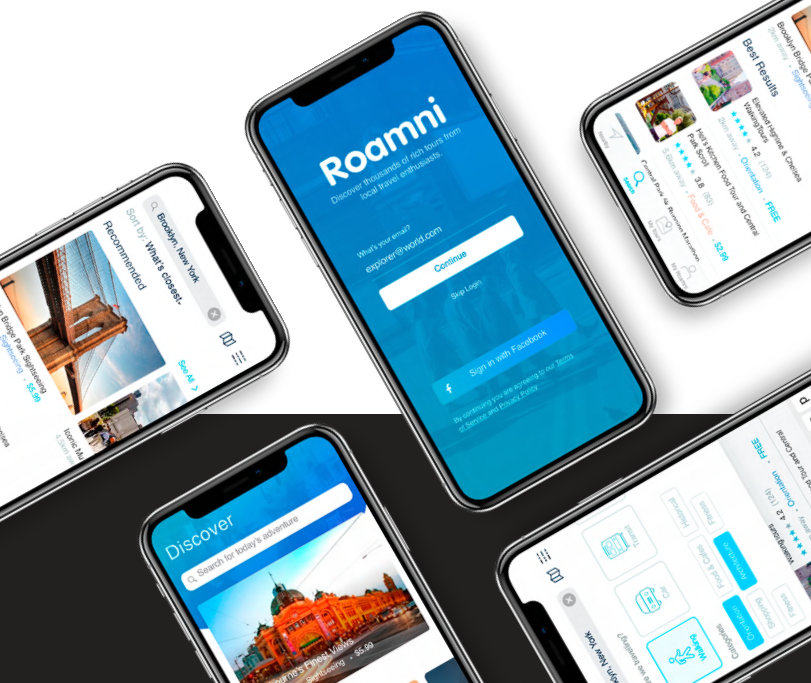 The Importance of Knowing Your Demographics
Your users are crucial to the success of your app based technology business.
Without them, it's almost impossible to have a profitable app.
So it's imperative to put the time and effort into understanding your target demographic.
You may run the risk of wasting valuable resources and reducing your chances of success if you skip this stage.
Before designing your marketing strategies, consider the following variables of your target audience:
📱 Age
📱 Location
📱 Industry
📱 Interests and lifestyle
📱 Income
📱 Influential Leaders
📱 Web Presence
Having a good understanding of these variables will help you structure a marketing strategy that is in the language and approach your target market will understand.
Effective marketing strategies speak to the values specific to a target market's unique characteristics. Effective marketing collateral is also presented in a way that the target audience is likely to absorb in the places they gather, either online or offline.
It really pays dividends to research these factors well before executing your marketing strategies. You will save time, money and resources in the process.
For example, Snapchat is a great place to run marketing collateral if the targeted demographic is under 20 years of age. But you might find it's an ineffective place to advertise dentures to a target audience over 60 years old.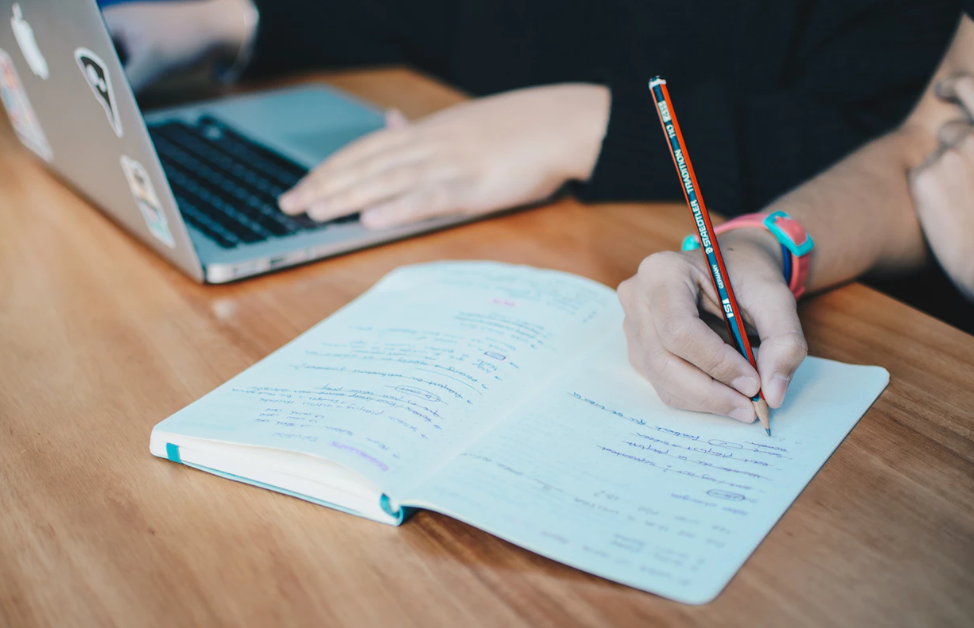 These are the types of insights that can be gained from an initial research stage.
It's also a great idea to observe market competitors to examine the ways that they communicate with their audiences. The tactics and approaches they take may work well for you too.
At the end of the research process, you should have multiple user personas mapped out.
A user persona is essentially a list of characteristics that a large subset of your target audience shares. Each user persona may consist of a particular age group, industry or unique set of interests.
It's important to notice that each user persona will be interested in your product for vastly different reasons. Therefore, multiple marketing strategies need to be created to account for the unique pain and pleasure points of each user persona.
For instance, a real estate app will have three major sets of user personas – a buyer, a renter and a seller. But each of these three user personas are using the app for different reasons.
An individual who is looking to buy a property is likely to ignore an advertisement aimed at attracting renters. However, they are likely to be attentive to an advertisement listing of a property in an area they are interested in.
Individually, each of these three primary real estate app user personas have an even deeper subset too.
A buyer could be a first home owner, a real estate investor or a couple looking for a tree change. A renter could be looking for a roommate or a pet-friendly unit. Plus, a seller is listing a house for a variety of unique reasons too.
Each user persona and subset of personas have different goals and values that require different communication and marketing approaches in order to capture their attention.
Etching out multiple user personas is a process that ensures that all marketing material is tailored with a higher likelihood of campaign effectiveness. The more time you spend drilling down into your target audiences, the more likely you are to gain users, see a healthy return on your marketing budget, and make a profit.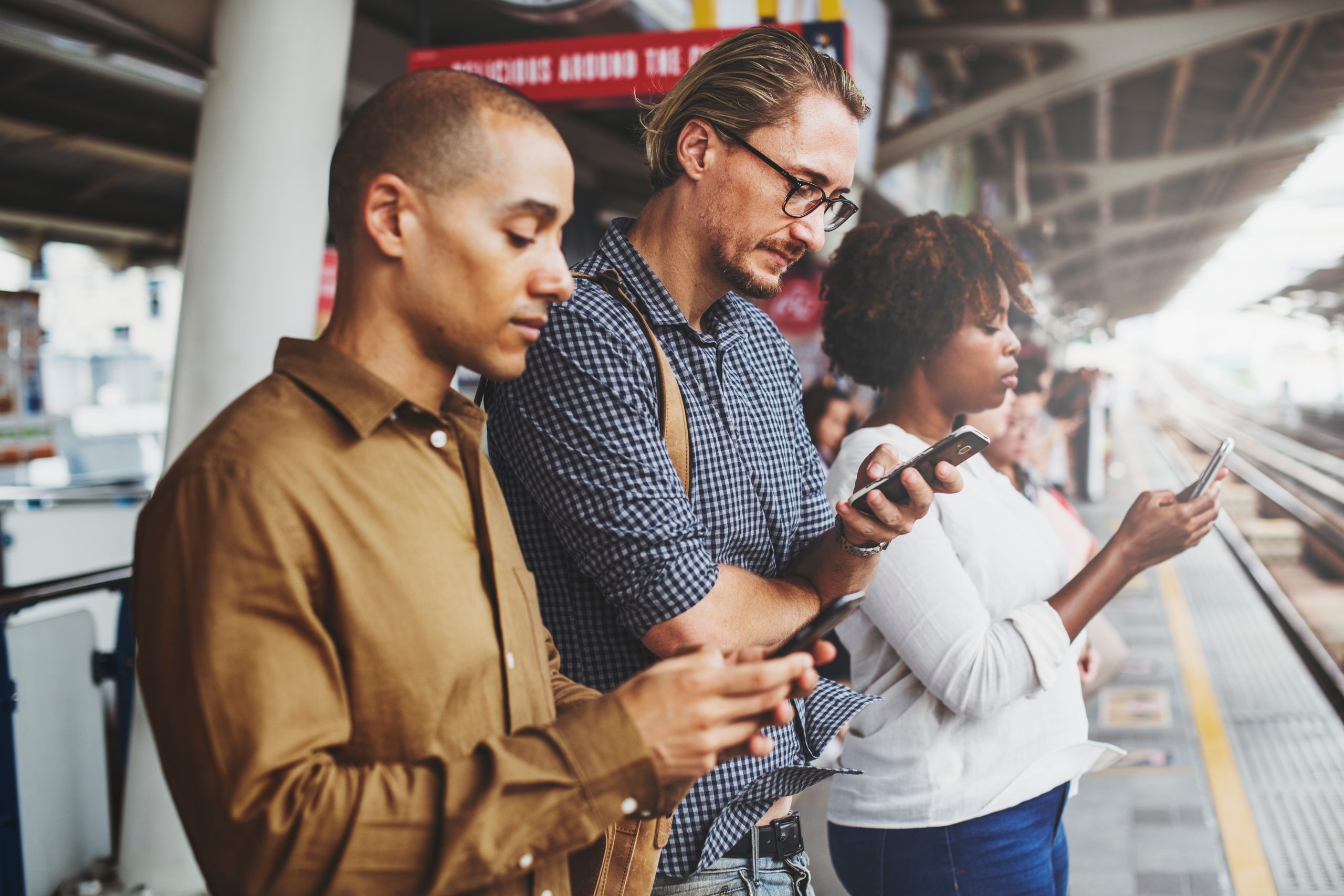 11 Powerful Mobile App Marketing Strategies
With target demographics firmly in mind, let's now move onto the most effective mobile app marketing activities that you can start implementing today.
1. Focus on One or Two Strategies at a Time
There are multiple approaches to mobile app marketing strategies as you will soon learn.
Some strategies may be more effective than others for one reason or another.
It can be easy to fall into the trap of testing each and every strategy at the one time. But, when your business is just starting out, it's unlikely that you will have the bandwidth or funds to be able to try all of them at once.
Additionally, some strategies may take a bit of trial, error and experimentation to make effective.
Running too many strategies at once may result in your team pulling the pin too early on a strategy with a lot of potential, but yet requires a lot of time to perfect.
The best course of action is to start by focusing on one or two methods that seem to have the best chances of success. That way, your team can put more effort into making those strategies work, and you will have the time to properly track and analyze the metrics you learn along the way.
Once an analysis has been completed, your business can determine the most successful strategies and pull the plug on the others.
It may be helpful to learn more about the analytic tools that can help you determine whether a marketing strategy is effective or not. We have an article that is worth a read on The Most Powerful Mobile App Analytic Tools & Which One to Use.
Once you have some strategies that are working well for your app, you can essentially monitor them on autopilot while looking to add and perfect additional marketing channels. But as mentioned earlier, don't jump the gun too early and spread yourself too thin.
It's likely that 80% of your success will come from a single strategy.
Every marketing channel you attempt deserves your full attention for this reason. Don't be surprised if some of your marketing activities just aren't working as well as you hope.
This is merely part of the learning and testing process!
2. Search Engine Optimisation and Marketing (SEO + SEM)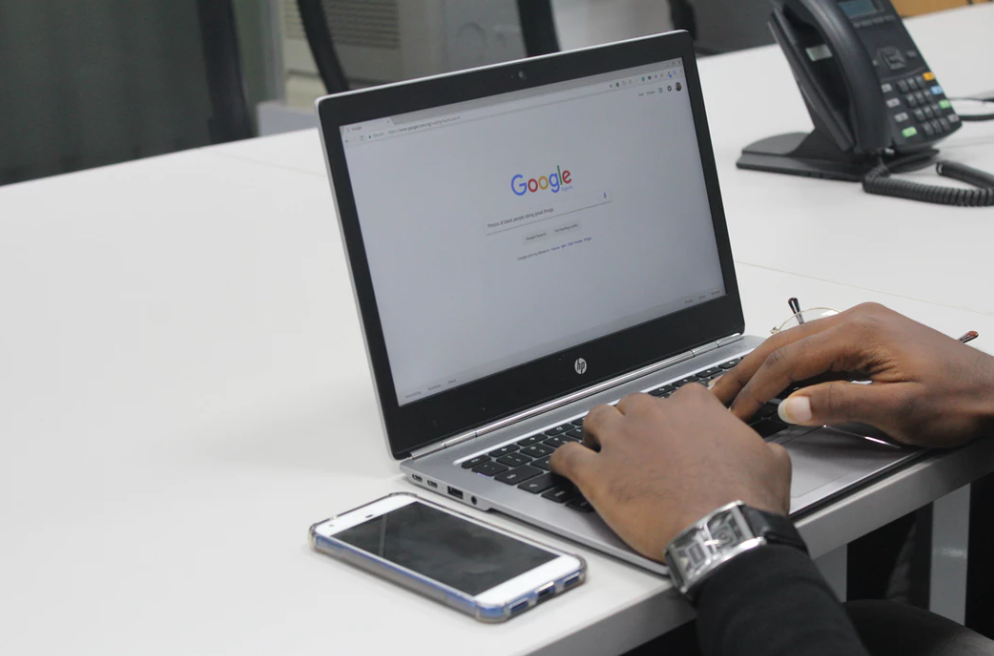 Even though you are in the process of building an app, it's still highly recommended to create a website presence for your app.
Websites are still an important part of digital marketing strategy.
They provide a home for businesses, establish credibility and can also attract thousands of users in organic and paid traffic.
Websites can also create or further enhance the relationship between your target audience and your app business. For instance, creating a helpful blog, community forum or support centre can help to keep users engaged well into the future.
But this raises the question – how does your target audience find your business online?
9 times out of 10, it's through a search engine like Google.
Search Engines index more than 130 trillion web pages on the internet.
Search engines then match the best fitting web-page results to keywords or queries entered by the user.
The aim of a search engine is to deliver the most appropriate, relevant, and useful content to users. But with so many pages on the internet, search engines have had to figure out a way of determining which web-page is the best-suited result for each search query.
The objective of search engine optimization (SEO) is to create the content that search engines rank the highest for relevant search terms related to your business or industry.
It's a tricky business as there are often millions of other pages vying for the top ranking spot in your niche.
To have a better chance at the top spot, you need to master the four pillars of SEO:
📱 Authority
Authority is the measure of trust, which is the most important thing when it comes to search ranking position.
Search engine algorithms have developed a trick for gauging whether a website can be considered an authority in their industry; if many websites are referring to one particular website, it's a good indication that it has a high level of authority within that community.
One of the best ways of establishing authority is to develop links from quality websites pointing to your site. This will inform the search engine that your site has quality resources and content that other related websites trust.
📱 Relevance
Relevance is the measure of a websites content quality.
Search engines measure the quality of a website's content by using natural language learning and artificial intelligence at a mass scale.
High relevance websites contain content that is well-written, factual, creative and pertinent. For instance, a search engine will understand your website is a mobile app strategy game if it contains the corresponding and relevant keywords.
📱 User Experience
User experience refers to a website's ease of use.
For instance, a search engine will negatively rank a website if it doesn't display correctly on devices, takes a long time to load and is difficult to navigate or read.
A search engine will instead favour a website that doesn't experience these problems; thus providing the user with the best possible search result.
📱 Site Health
Site health is a granular analysis of your website.
It deals with the smaller details of your website such as broken links and metadata (like page descriptions and image ALT tags).
A healthy website resembles a well filled out form – there is no missing information or any questions unanswered.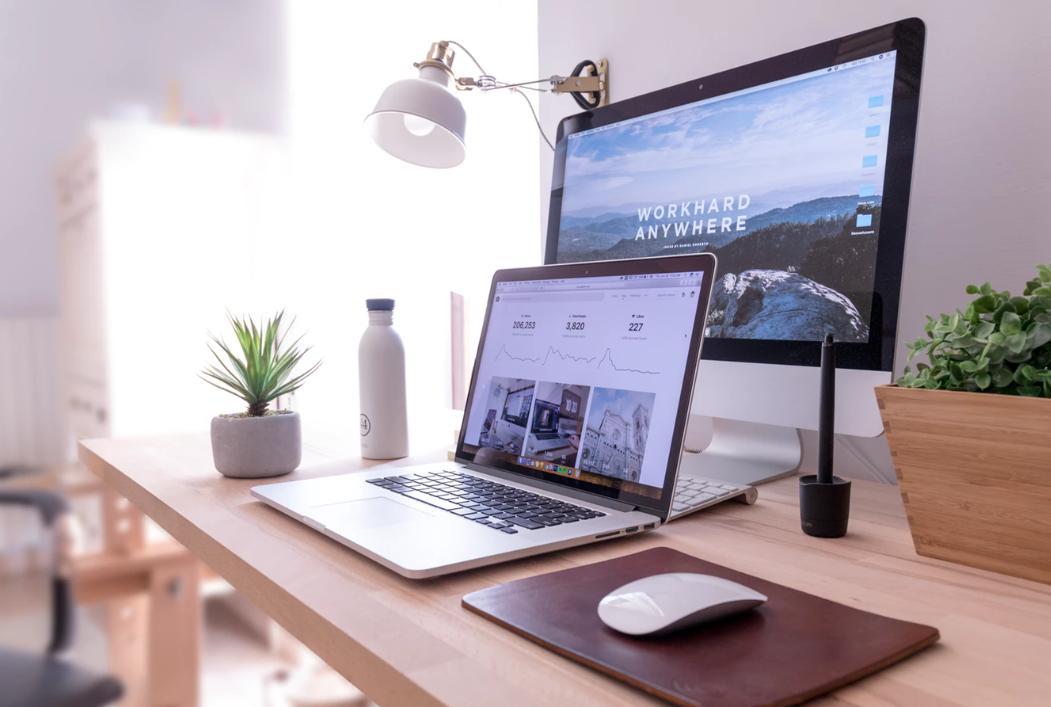 One of the best strategies for increasing organic search traffic is to create and execute a content marketing plan.
A well-received article or resource can generate thousands of qualified leads for your business while also increasing the authority and relevance of your website.
It's a lot of work to create a content marketing plan, especially for younger businesses.
Content marketing is one of the strategies we highlight later in this article. For now, we will switch our focus to search engine marketing (SEM).
SEM enables businesses to pay for the advertisements that display at the top or bottom of search engine result rankings.
Essentially, this means there's no need to create the content that a search engine will naturally place at the top of the search rankings for relevant search queries.
Your advertisement will just appear above your online competitors.
For instance, a meditation app business may choose to overlay an advertisement for their app on search result rankings for keywords like "meditation app" or "easy meditation program". This will appear as the very first result that a search engine displays to the user.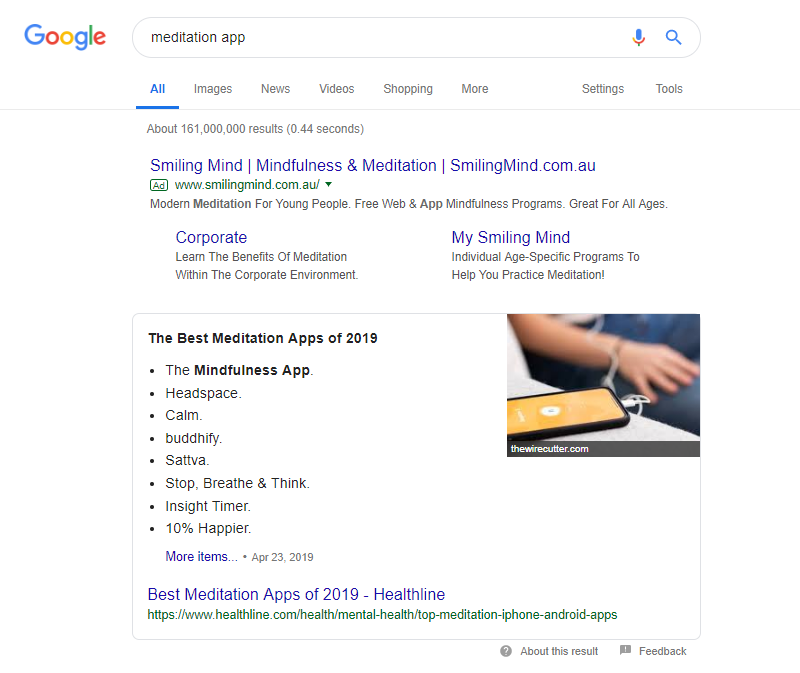 The benefit of being the first search result can be immensely valuable to a business.
Think about it – when you search for something on Google, do you click the first result or do you keep scrolling down further than that?
Of course, we all click the top result!
However, there can be a significant price to pay for this special treatment.
Services like Google Adwords place keywords up for auction. Businesses who desire certain keywords need to bid against other competitors to claim the corresponding top advertisement spots.
The business who is willing to pay the most for a keyword wins the top ranking result.
Each time a user clicks on a search engine advertisement, the business who has the winning bid is then charged the amount that they were willing to bid to secure that top spot.
SEM can be expensive depending on the amount of money your competition is willing to spend to acquire customers. Many businesses justify the significant cost of SEM as it can reliably attract thousands of qualified users with little effort.
It's important to remember that Google isn't the only search engine on the market.
Services like Microsoft Bing and DuckDuckGo can offer cheaper prices due to less user traffic and therefore less bidding competition.
3. App Store Optimisation (ASO)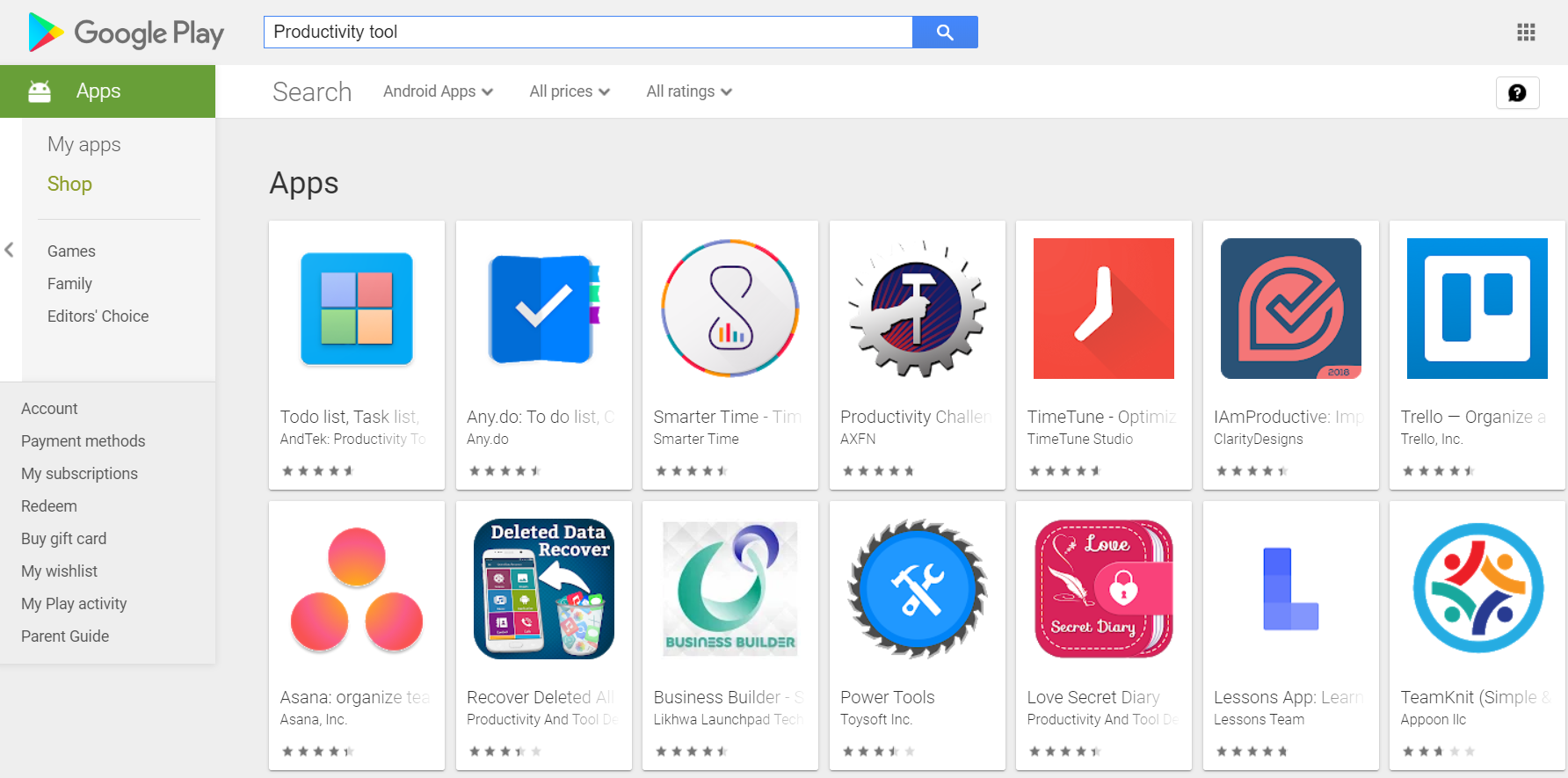 App store optimization (ASO) works in a similar fashion to search engine optimisation.
The goal of ASO is to increase the visibility of an app in organic search engine results. The only difference is that ASO works exclusively within the Apple App Store and Google Play Store.
App stores are home to millions of mobile apps.
Therefore, users require a search function to sort through and find the applications that they need. App stores also aim to rank the most suitable app to relevant search terms too. As an app business, it's your aim to be the highest ranking apps for all keywords relevant to your app.
Research group, Forresters, have discovered that 63% of apps are discovered by app store searches alone. So it can make a huge difference to your download numbers if your app performs well in search result rankings.
When looking to improve ASO, consider the following things:
📱 Placing a Keyword in Your App's Title.
Keywords aren't absolutely necessary in the title of your app. For instance, apps like Uber, Airbnb and Headspace do not contain a keyword relating to their function. Instead, they have built a brand that has made the name of their business synonymous with their purpose.
With that being said, it does help to gain early traction and downloads if an app contains a relevant keyword in its title.
📱 Optimizing Keywords in Your App Description.
Keywords work the same way in app stores as they do in search engines. Selecting and placing relevant keywords in your app's description can make a huge difference in your ranking position.
📱 Adding a Strong App Subtitle.
Similarly, adding a strong app subtitle or caption is another opportunity to add a keyword related to your app. It's also an opportunity to add a strong call to action to inspire users to download it.
📱 Adding Quality Screenshots and App Images.
Great designs and visuals sell apps. Aesthetic designs make your app just that little bit more attractive to download. Both app stores allow developers to upload multiple images to creatively showcase their apps.
📱 Creating An Attractive App Icon.
App icons are what users see first when an app appears in the search results or category listings. It's important to have an icon that is attractive and memorable for this reason. Ultimately, it is likely to result in more attention and thus more downloads.
📱 Gathering Positive App Store Reviews.
Users read app store reviews before downloading an app. They want to know whether it's worth the investment of time and energy to learn or try for the first time. Encouraging reviews from satisfied customers is a great way to give your app a solid first impression.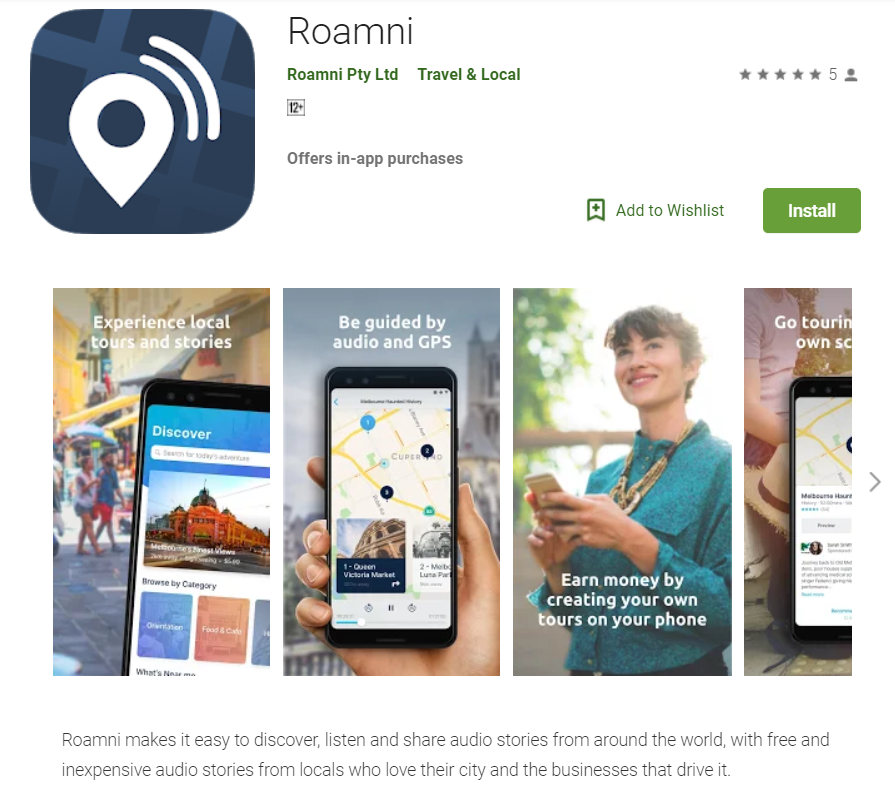 It's also worth noting that the Google App Store and Google Play store allow developers to place advertisements on specific keyword search results – just like SEM.
For instance, a developer can overlay an advertisement for a smoothie recipe app at the top of the search result rankings if a user searches for 'smoothie app'.
This can also be a very effective tactic to increase downloads quickly.
4. Social Media Advertisements
Social media attracts millions and millions of worldwide users with a multitude of interests, wants and needs.
Social media platforms are absolutely willing to sell advertising space to businesses in order to reach these users.
As such, they have all created a series of marketing tools that allow businesses to target a specific group of users according to unique characteristics.
Social media advertising campaigns are powerful because they blend in with community content.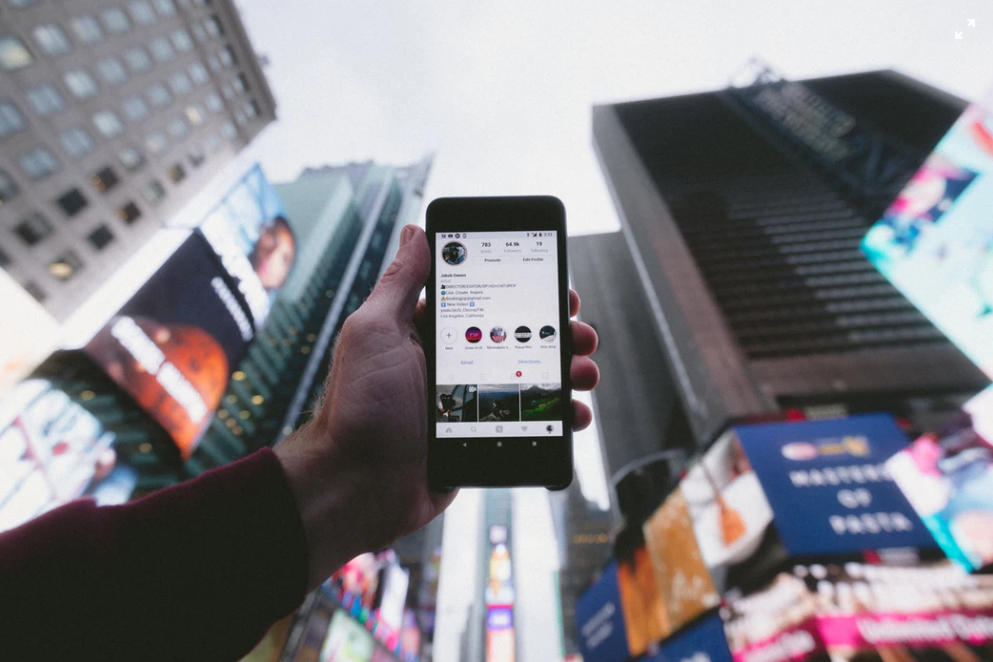 Dominate the App Store.
Get the latest industry news first.
Often social media advertisements are highly tailored for each user according to their unique interests or past browsing behaviour.
For instance, a user who has previously visited a fishing group or page is likely to receive advertisements for fishing rods. An advertisement for a fishing rod is then placed in-between user-generated content. Often the advertisement blends in seamlessly, making it very difficult for users to recognize it as an advertisement.
Therefore, users pay more attention to the advertisement and it's not as easy for audiences to just tune it out as we all do on television commercial breaks.
The ability to target a subset of social media users is not limited to interest either.
It's possible to target users in terms of age, gender, interest, location, income and even more. It's even possible to target a user group that fits into a common thread across multiple characteristics.
A UK-based food delivery app service can therefore display a unique advertisement to 20-30 year old females earning between 30-60K per year that are located in Central London. No other user group will see this advertisement, so the language and visuals in the collateral can be highly tailored just for them. Consequently, the advertisement is far more likely to be effective and greatly reduces marketing expenditure reaching any irrelevant user groups.
Furthermore, social media platforms even allow businesses to re-target users who have visited their website before. That means businesses are only displaying advertisements to the users who already know the brand and have previously displayed a higher intent to purchase or engage further.
So, what popular social media platforms can be used?
📱 Facebook
📱 Instagram
📱 YouTube
📱 Twitter
📱 Pinterest
📱 Snapchat
📱 Medium
📱 Quora
📱 LinkedIn
📱 Tumblr
📱 WhatsApp
📱 Reddit
Each social platform has its own characteristics, predominant demographic and approach to advertising.
Choosing a social platform to run an advertising campaign really comes down to where the target audience is spending the majority of their time.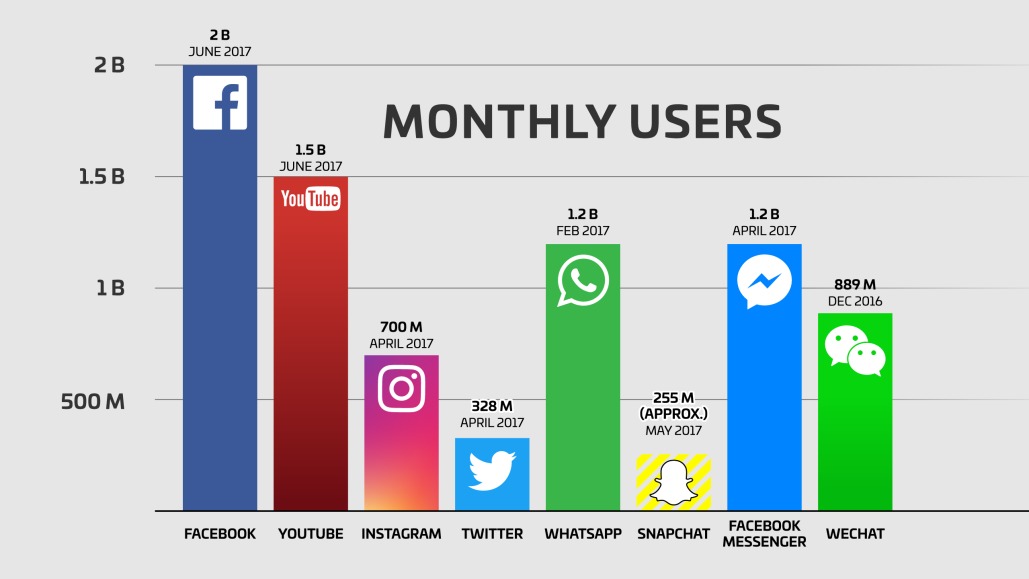 There are also many additional social media platforms such as podcast apps or music streaming apps that also allow businesses to overlay sponsored advertisements.
In any case, the basic principle of social media advertising applies to whichever platform used – marketers pay for the number of people who see, click or listen to an advertisement.
From here, app businesses can then determine if an advertisement was effective by analyzing the campaign objective against the cost of user acquisition.
A common goal for an app marketing campaign is to achieve a download.
A marketer will therefore track the number of downloads that occurred as a direct result of a marketing campaign. A simple equation is then calculated to work out whether the number of downloads justified the amount of money spent.
For instance, if a marketing campaign spent a budget of $100.00 and recorded 46 app downloads, then it costs roughly $2.17 to acquire each download.
Most social media platforms have built-in analytic tools that automatically calculate campaign results like this and many others. These tools are extremely valuable to allow a business to see exactly which marketing activities are working and which aren't.
Facebook, in particular, does a great job of calculating your return on investment before you even test your advertisement campaign.
To learn more about measuring the effectiveness of marketing campaigns, take a read of our article on The Most Powerful Mobile App Analytic Tools & Which to Use.
5. Influencer Marketing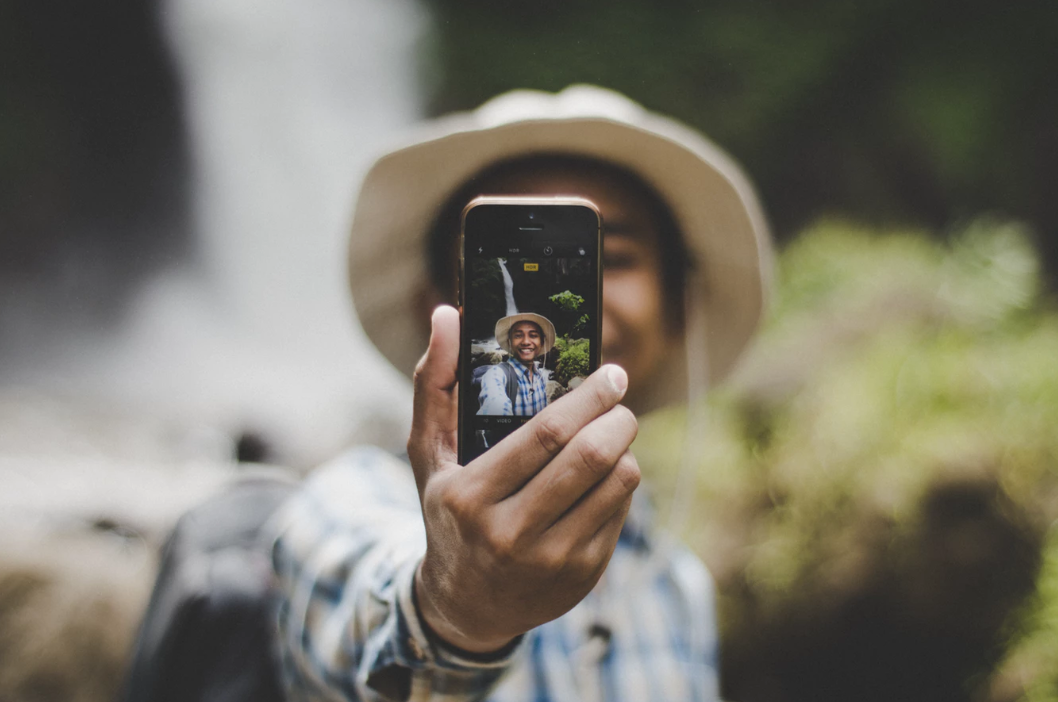 Influencer marketing is closely related to social media advertisement but with one large exception.
Social media marketing pays the social platform itself to conduct advertising campaigns. But with influencer marketing, the actual content creator on the social media platform is employed to personally endorse a product or service.
Influencer marketing has become increasingly popular, and for good reason.
Influencer marketing strategy plays on the relationship between a well-known authority figure and their respective community of followers.
Audiences are far likelier to pay attention and take action on a personally recommended product or service than an advertisement broadcasted by a business.
In 2018, 56% of consumers said that they are influenced by their friends and peers. That's precisely what influencer marketing seeks to replicate, especially at the micro-scale.
Finding the right influencers with the right target audience is the key to creating successful influencer marketing campaigns. This is where your initial target demographic research is so important for identifying the personalities that your audience tunes into.
Most industries and niches have several authority leaders with large social media followings.
Don't make the mistake of thinking an influencer can only be a keynote speaker, a business leader, an athlete, a music producer or an author.
Influencers can just be an everyday person who has captured the attention of thousands of people. An official title or prestigious occupation won't necessarily mean a campaign will be more or less effective. Campaign effectiveness is far more related to the engagement, attention and trust that an influencer has gained with their audience.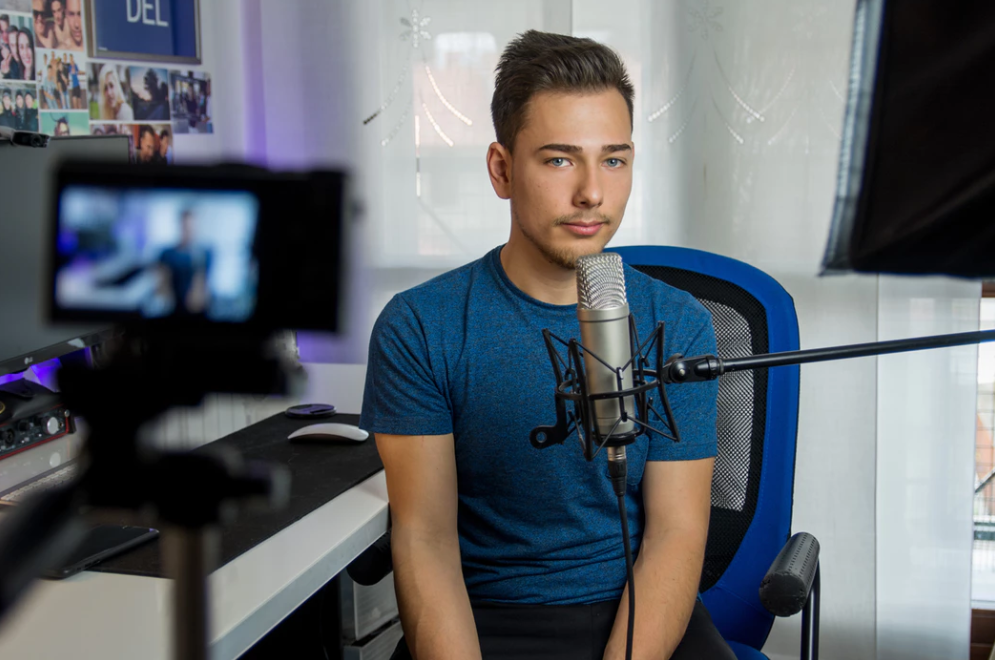 There are two primary types of influencers – a macro influencer and a micro influencer.
A macro influencer has a social media following of over 100,000 people whereas a micro influencer has less than 100,000 followers.
It might seem tempting to go for the influencer with the most followers when designing an influencer marketing campaign. But, sometimes it's actually much more effective to work with a micro-influencer.
Speaking in generalities, macro influencers are better suited to large budget campaigns where awareness is the primary objective. On the other hand, micro influencers are better suited for smaller budgets with conversion orientated objectives.
Simply put, as an influencer becomes a larger account they can lose intimacy with their audience. Audiences slowly become less inclined to take action and become far more passive as an observer.
Of course, this is just a generality and there are many exceptions to the rule.

It's important to be creative with influencer marketing campaigns.
Influencers have risen in popularity for a particular reason. Namely, the type of content they create and their unique personalities. Simply paying an influencer to say a canned statement probably won't work well and is actually harmful for that influencer's reputation.
The best influencer campaigns don't ignore the reasons why an influencer has become a successful personality in the first place. Instead, they embrace the uniqueness of the influencer and allow a certain amount of flexibility to frame and present an advertisement.
Let's borrow the smoothie app example from earlier in this article to demonstrate this example.
The campaign results are likely to be successful if the smoothie app business sponsors a video where an influencer creates their own weird smoothie recipe. But, if an influencer is paid to simply say "This is the best smoothie app available on the market. I would not choose any other app to make smoothies with" – the campaign results will probably be less than satisfactory.
Like any marketing strategy, it's important to continually record relevant influencer marketing campaign metrics like downloads and impressions.
Not all influencers will be as effective as others.
So experiment with different types of influencers and consider forming long term relationships with the ones that are most effective.
6. Content Marketing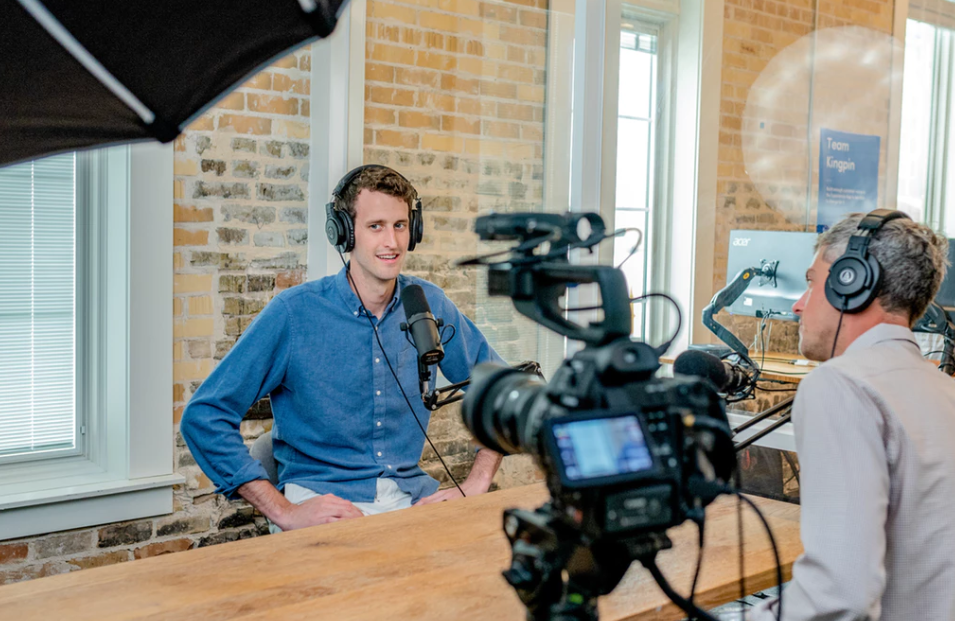 Content marketing is the practice of providing valuable, interesting or helpful content to a target demographic.
The purpose of content marketing is to build brand presence, authority and inspire trust. Once established, the target audience is far more likely to choose your services than those of a competitor.
A successful content marketing campaign matches content to the different stages of the customer's journey. This can be plotted out by determining the content that your audience searches prior to conversion, what they're most interested in and the resources they require to make informed decisions.
Content marketing covers many facets including but not limited to the following:
📱 Articles and blogs
📱 Videos, webinars, and web shows
📱 Free Guides and ebooks
📱 Podcasts
📱 Infographics
📱 Statistic and industry reports
📱 Newsletters
Content marketing can produce fantastic results for your company which is why 60% of marketers create at least one piece of content each day.
Content marketing is one of the best ways of luring your target demographic into the awareness stage of your marketing funnel quickly and cheaply.
A single content piece can organically deliver you thousands of users without the need to spend a single dollar on advertising.
Content marketing has become a competitive atmosphere because of the lucrative opportunities it presents. Seeking help from an SEO strategist and content specialist can help to ensure your business is creating the right content and is seen by the right target demographic too.
Content marketing is not a guaranteed win though, and sometimes you can invest a lot of time and effort only to find that your content isn't getting noticed as much as you'd like. It can also sometimes take months or years for search engines to recognize the usefulness of your content and push it to the top of keyword search results.
Despite all these potential setbacks, unique site traffic is generally 7.8x higher for content marketing leaders, so it might well be worth the effort.
Keep up a constant stream of valuable content and it will certainly strengthen your relationship with potential users and existing customers.
7. Viral Loops – AKA Turning Your Users into Your Marketing Team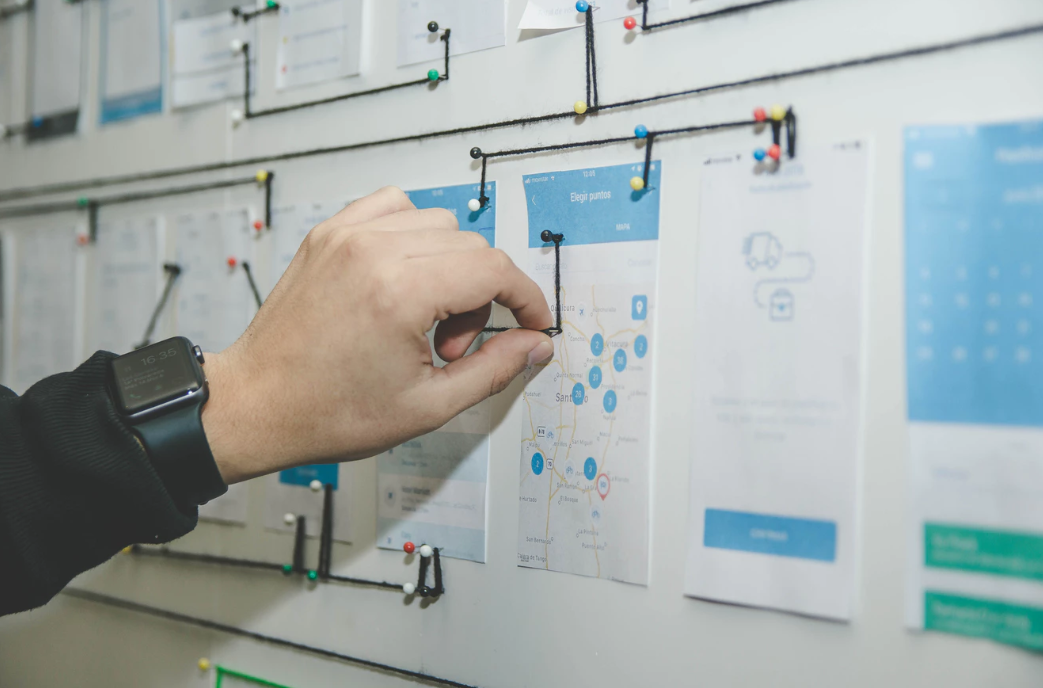 Over the life of your app business, it's not unexpected that you will invest quite a lot of money into your marketing strategies.
You need to spend money to make money at the end of the day.
But do you really want to be investing the same amount of money into converting your demographic in 10 years' time?
Thankfully there's a product strategy that can greatly reduce the amount of marketing spend.
It's called a viral loop (sometimes also referred to as a growth hack or growth feature).
A viral loop is a product feature that aims to turn your app users into your own app marketing team. It works by encouraging 'word of mouth' style marketing techniques.
The basic viral loop includes the following steps:
1️⃣ The user becomes aware of the app.
2️⃣ The user installs the app.
3️⃣ A desire to share the app with a new user is created.
4️⃣ The user then shares the app with a new user.
5️⃣ A new user becomes aware of the app.
⭕ Rinse and repeat.
This viral loop cycle can grow exponentially with each new user when leveraging the power of social media.
A viral loop can manifest in many different forms depending on the type of app.
For a ride-sharing app service, a discount offer can be given to users who invite their friends to the app. Alternatively, a fitness app could offer a second bonus subscription for users to share with a friend.
Tactics like these provide the necessary ingredients to create sustainable growth; tangible value and an incentive to take action.
Viral Loops can even work by instilling FOMO (fear of missing out) into the social circles of app users. A recent example of FOMO was the social platform Vero which harnessed the technique to gain hundreds of thousands of users by offering free usage to the first million users to sign up. However, Vero didn't offer the functionality and value that it promised – a reminder that clever marketing alone won't achieve long term growth.
There are many ways to create a viral loop in your app.
Brainstorm a couple of options and experiment to find out which works the best for your business.
8.  Market Your App Pre-Launch
There's no need to wait until an app is launched to start implementing marketing activities.
Launching an app without pre-launch marketing activities is akin to launching a product to an empty room.
There are thankfully many pre-launch marketing strategies that can help an app hit the ground running immediately after launch.
Apple's App Store allows developers the ability to offer users an option to pre-order an app well ahead of its official release date. Users can opt-in to download the unreleased app just as they would normally download any other app. But the app will only be downloaded to the user's device when an official release date is reached.
Google's Play Store also offers the same service under the name 'Pre-Registration'.
Pre-orders or pre-registrations can mean a well-hyped app can potentially launch with hundreds of thousands of users on its first day of operation.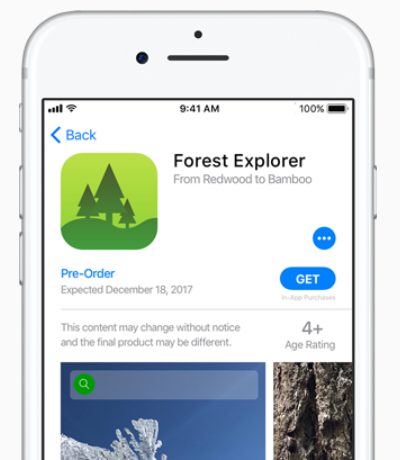 A similar 'pre-order' like tactic can be used with a landing page and email opt-in form.
A landing page is basically just a web-page that an individual lands on after responding to a call to action from a marketing campaign. A great landing page for an app will visually showcase it's beautiful designs, key features and valuable benefits.
An opt-in form or button could also be prominently displayed so that the viewer can enter their email address to be the first to be notified when the app is launched. This is a particularly powerful strategy when combined with an incentive to sign up early such as a discount or premium membership offer.
It's possible to implement most of the marketing strategies listed in this article with a pre-launch landing page and email opt-in.
It's just a matter of being innovative and creative.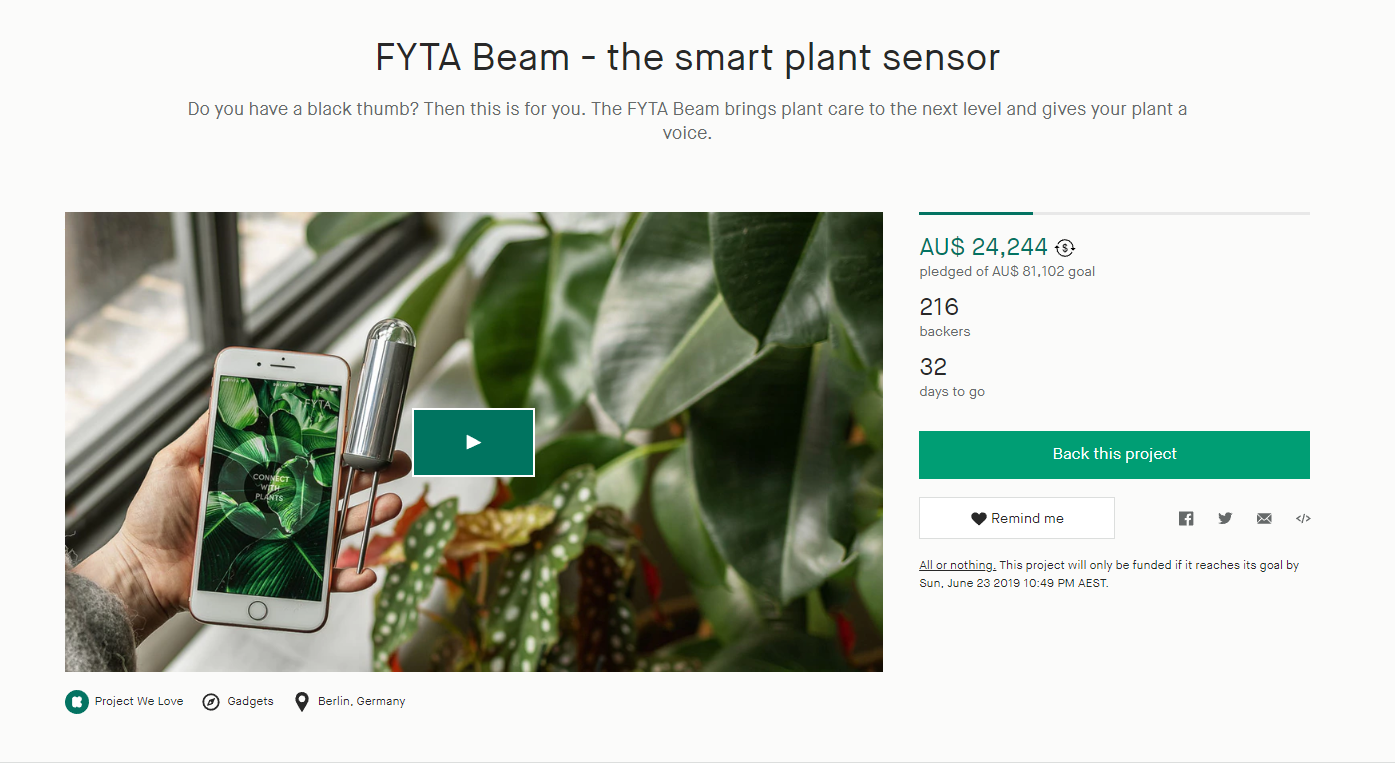 On the topic of creativity, take a look at successful Kickstarter and Go Fund Me campaigns for pre-launch marketing inspiration.
Individuals and businesses on both of these platforms have achieved success by mastering the art of communicating product value without a currently available product. Might be worth a look!
9. PR and Events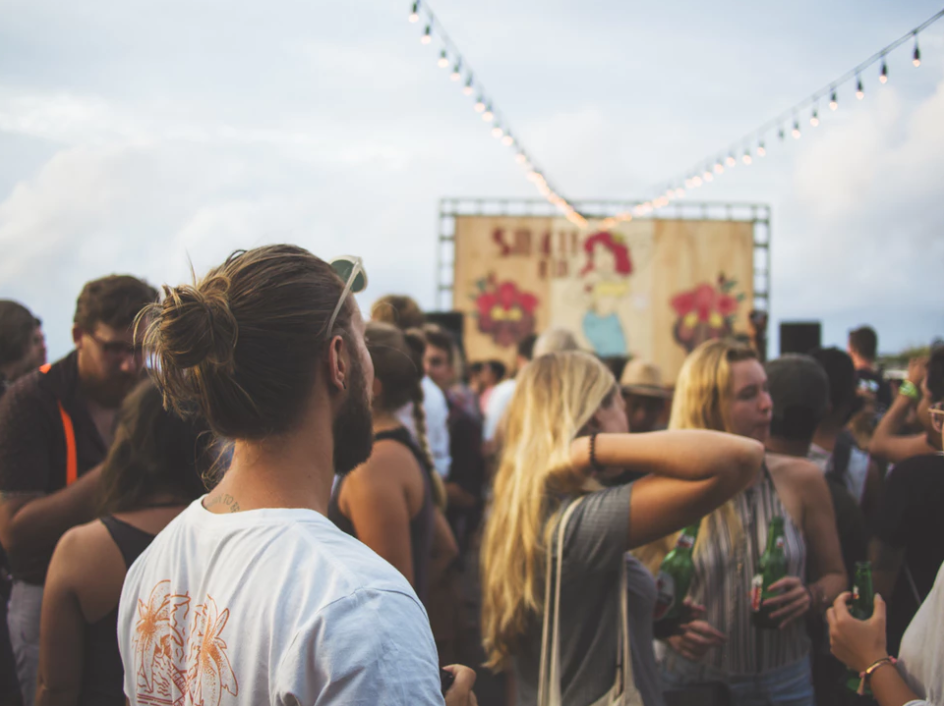 Digital products often require digital marketing strategies.
But let's not forget about the power of human to human interactions.
Traditional marketing techniques are by no means dead.
Throwing a good old-fashioned launch party, PR stunt or media day could be pivotal to the success of your product. It's actually how many mobile technology businesses blossomed to mainstream appeal (like Uber).
Think of the way Apple launches a new product. Or the way a CEO of a tech business delivers a keynote at a conference or industry event.
An effective PR marketing activity needs to grab attention, spark curiosity and funnel all that hype back into in the product.
The easiest way to start going down this path is to take your product directly to a small group of your intended users.
For example, an app that teaches fashion and beauty techniques could approach a local beauty studio to host a launch party. The event could feature a live demonstration of what the app does and offer attendees an exclusive free subscription.
This can be a great method of acquiring initial product traction.
Plus, real-time audience feedback will provide valuable insights into what your target audience values the most about your app. Any feedback will help to improve all other marketing strategies well into the future.
10. Stay Agile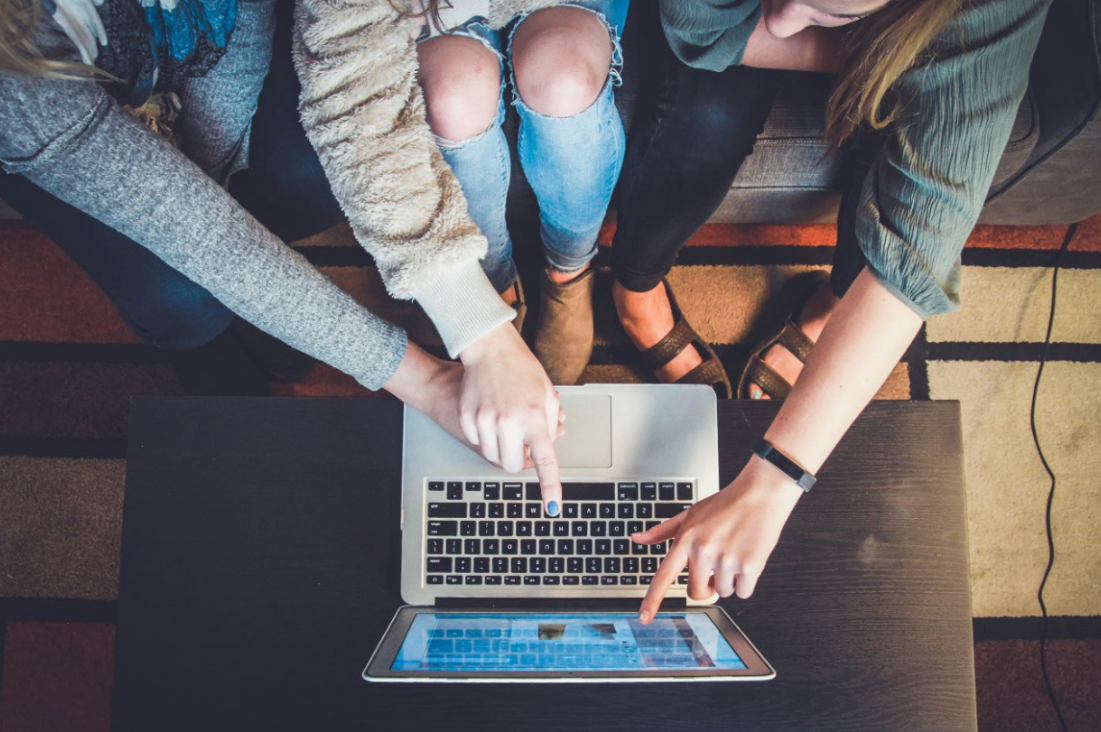 It's paramount to stay agile when engaging in app marketing activities.
You should never feel chained to a specific technique even if you have invested a considerable amount of time and money into it. Marketing is all about research, forming a hypothesis, crafting a solution and then analyzing the data.
If a platform or technique isn't working for you after thorough experimentation and research, cut it out immediately. There's no point spending money on strategies that aren't effective. On the flip side, divert marketing expenditure and time on strategies that are proving successful.
Marketing strategies can be temperamental and seasonal. One month a strategy could be producing dividends while another month it could be largely ineffective.
For this reason, your team should always be researching to see what's working, what's trending, and where your audience is going next.
The internet moves quickly and patterns can change in the blink of the eye.
Make an effort to act quickly on new opportunities before your competitors do.
Digital marketing is a young industry and in many ways, it can be considered to be in the 'stone age'. Over time it will increasingly become more robust and powerful.
We have no idea what tools and techniques might be coming next. After all, social media and influencer marketing didn't exist in its current form twenty years ago!
Don't ignore any future potentials that could increase engagement and/or lower your spend.
Always be curious and seek to know why a tactic is working, and especially why it's not. The corresponding insights will help you to grow your marketing expertise and effectiveness fast.
11. Partner with a Mobile App Marketing Specialist
Marketing an app can be a time-intensive activity.
It can be difficult to get up and running without a marketing expert on your side. Plus, the time you spend on marketing activities is time taken away from operations, business development and growth.
An old business philosophy rings true; don't spend time working IN your business. Spend time working ON your business.
You have a technology business to operate.
Is your time really best spent testing out marketing strategies?
Perhaps not.
Consider outsourcing your marketing activities to an app marketing specialist. A dedicated app marketer can quickly set up your marketing strategies and analytics so you can start seeing a positive return on your investment as fast as possible.
If you need help growing your app, feel free to organise a chat with our growth specialists here.
Conclusion
There is a whole bunch of options when it comes to marketing your app.
It's not necessary to try each and every strategy, and some are naturally a better fit for the type of app you have created.
Regardless of the strategies you choose to pursue, let's briefly recap the most important factor to keep in mind before you embark on your app marketing journey.
The fundamental difference between tradition digital marketing and mobile app marketing is the emphasis on creating long-term sustainable relationships with users.
Long term relationships will always lead to profitability and longevity for your technology product.
Take a look at any of the most successful apps, from Uber, Airtasker to Spotify. Notice that they all a knack for creating long term relationships with their user base.
Even for apps that don't operate on a SaaS model, it's still highly valuable to build relationships with users. The longer a user is active on your app, the more opportunities you create for future conversions through in-app purchases and more.
Always keep this in mind when constructing and implementing a mobile app marketing strategy.
Thanks for reading and may the app marketing gods smile upon you!
Dominate the App Store.
Get the latest industry news first.