5 Biggest Mobile App Engagement Pitfalls to Avoid in 2023
At last! After months of coding, developing, and refining, you've finally launched your mobile app.
Things looked promising on day one. Your user acquisition rate was within your industry's benchmark. Other mobile app metrics also appeared to be on track.
Then came day two.
Within 24 hours, your user retention rate fell by more than 75%. You hit the panic button and send out in-app messages and push notifications highlighting the amazing features of your app.
But it didn't work. It even caused a significant dent in your app's churn rate.
What did you do wrong?
You fell into the common pitfalls many developers miss when driving app engagement.
The good news is you're a step closer to making a positive change. As they say, awareness is the first step to growth.
Continue reading this article to learn about the biggest mistakes developers make in keeping users engaged and how you can avoid them.
What is mobile app engagement?
Mobile app engagement is a good indicator of user engagement, which signifies how happy your customers are with your app. It describes how users interact with your product, from how often and long they use it to how they behave while in the app.
Why is having a mobile app engagement strategy important?
Having a solid app engagement strategy is crucial to your app's success. It can:
1. Improve your bottom line
Driving user engagement should be your highest priority to increase revenue. Research from Rosetta found that when users are engaged, they are 60% more likely to spend. Converting even just half of your active users can significantly impact your bottom line.
2. Increase your app retention rate
With thousands of options available at their fingertips — literally — mobile app users come and go easily. If you want them to stay, you have to consistently keep users engaged.
Sounds like a lot of effort? It is. But the payoff makes it all worth it. Research shows that 90% of users who engage with an app even at least once a week tend to stay loyal.
3. Enhance your competitive advantage
Calling the mobile app development industry competitive is a sheer understatement. According to 42matters, there are about 1.09 million app publishers on Google Play and more than 729,000 on the App Store.
If you want to survive the cutthroat competition, you not only need to have a world-class mobile app design. You also have to fight for users' attention and engagement consistently.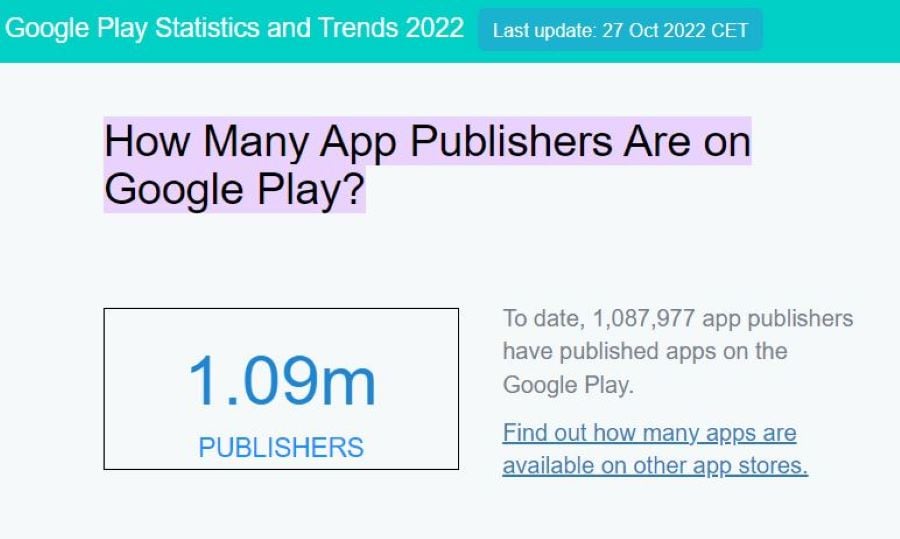 Source: 42matters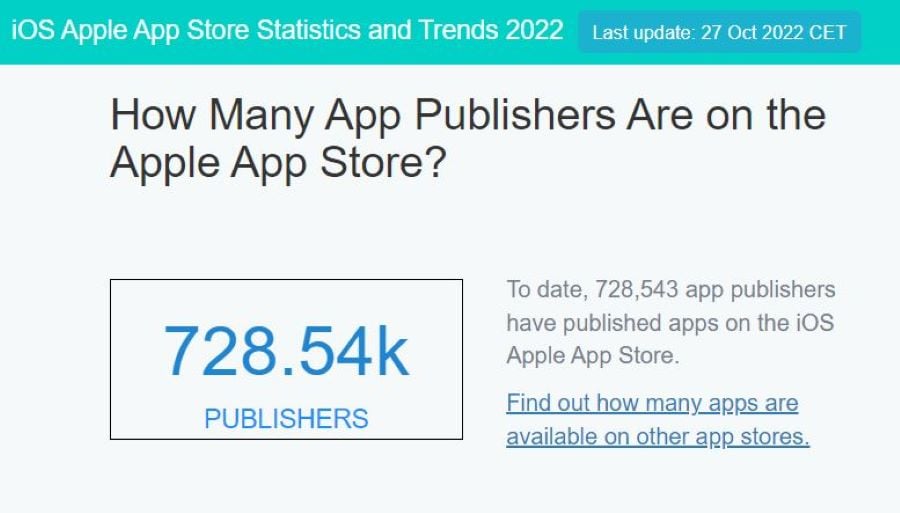 Source: 42matters
Now that you know the importance of app engagement, let's discuss some common mistakes you need to avoid to improve user engagement.
5 Common Pitfalls to Avoid When Crafting Your Mobile App Engagement Strategy
#1 Designing complex app onboarding process
App users lose interest fast, even faster than a goldfish! It takes less than 9 seconds before their attention span expires, 3 seconds before they abandon a slow-loading site, and 50 milliseconds before they form a positive or negative impression.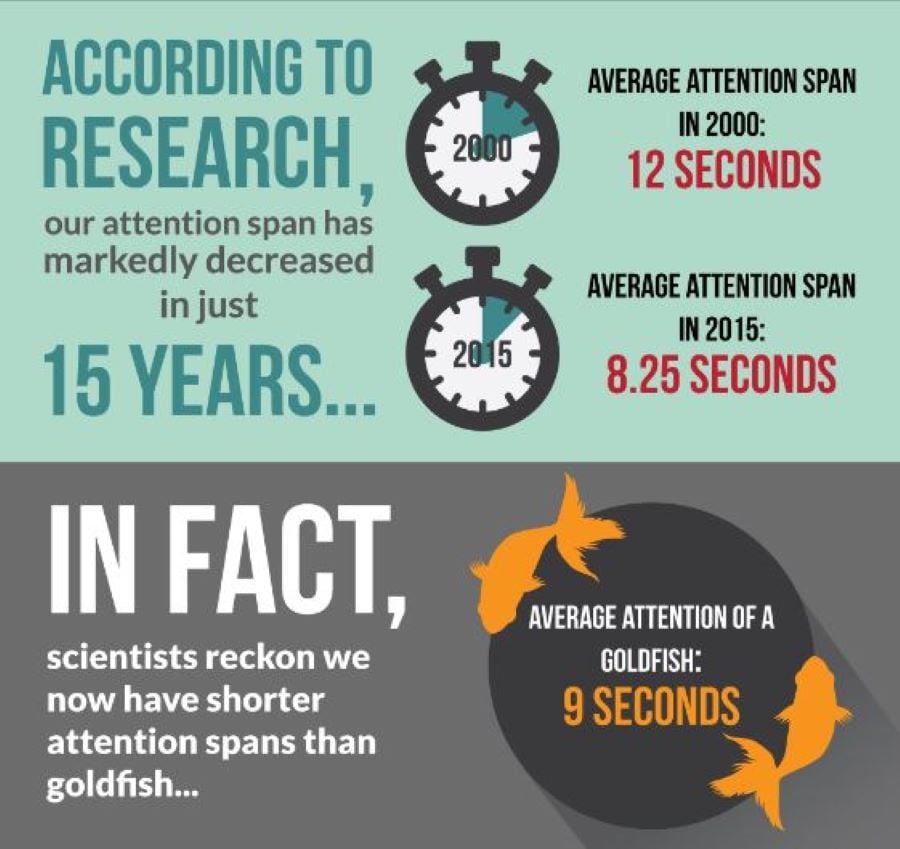 Source: Wyzowl
If you want a shot at winning them as users, highlight your app's value from the get-go. Keep the onboarding process short and sweet. Instead of long welcome pages or manuals, use interactive tours, video tutorials, and other similarly engaging and visual tools.
To keep the excitement brewing, end the onboarding process with a strong call to action. This will drive users to move forward and interact further with your app.
Here's a great example of a solid user onboarding strategy courtesy of the money transfer app, Wise: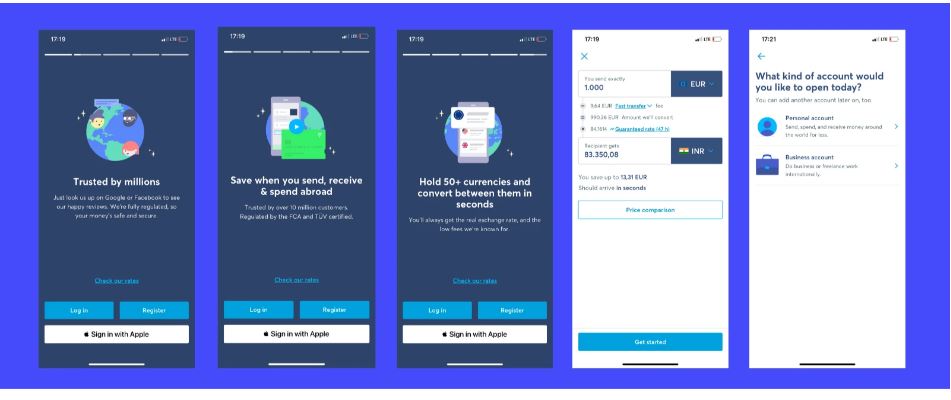 Source: UXCam
The international money transfer app Wise executed onboarding wisely by telling everything the users needed to know in five straightforward steps. Using concise and straightforward content, it highlights the benefits and features of the app in the first three welcome pages.
Then on the fourth page, it offers users the option to check their rates without signing in, allowing them experience firsthand what the app can do rather than just telling them.
#2 Keeping things impersonal
App engagement is about building meaningful relationships with your users — something you can't accomplish with generic in-app messages, irrelevant ads, and randomly sent push notifications.
According to an Accenture report, 91% of consumers are more likely to patronize brands with personalized messaging and recommendations.
Personalization involves more than just addressing users on a first-name basis. It's about having ample insights about them: from their demographics and interests to their app usage and purchase habits. Doing so allows you to craft the most appropriate and relevant app engagement strategy.
Let's dig a little deeper by using push notifications as an example.
Push notifications are among the often-misused app engagement tools. If you think popping up frequent notices on your customers' screens will keep them closer, then think again: 71% of users uninstall apps because they were annoyed by push notifications. The harder you push, the farther they go.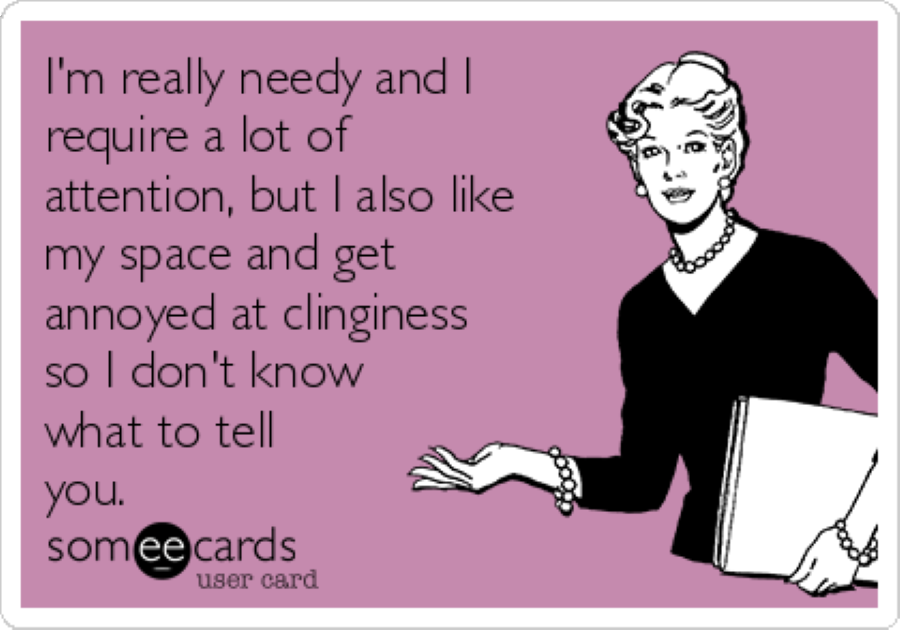 Source: Pinterest
So, does that mean you need to drop the push notifications altogether?
Dominate the App Store.
Get the latest industry news first.
Not at all! You just need to tailor your approach.
Listen to what your users' structured and unstructured feedback is telling you. Analyze their usage history, from session length to in-app purchases, and use the data to plan the timing, frequency, and content of push notifications and other communications.
TLDR; to keep things personal, do your homework and get to know your customers well.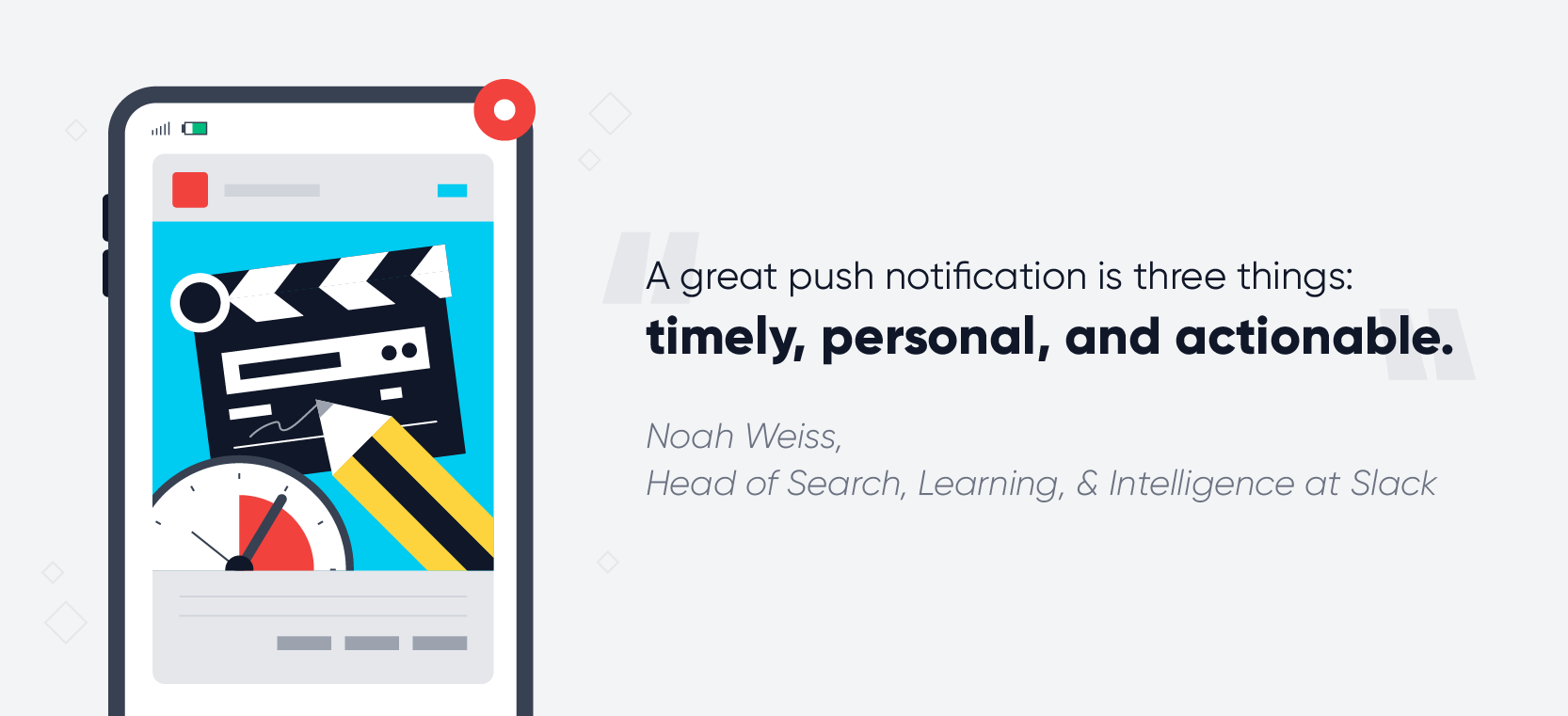 Source: CleverTap
#3 Asking for too much information and commitment early on
Picture this. While window shopping at a mall, an item catches your fancy. You want a closer look, so you decide to enter the store. But even before you set both feet in, a staff member stands right in front of you and asks all sorts of personal questions.
Sounds familiar? You're probably feeling overwhelmed and off-put by the experience.
The same is the case for mobile app users. Asking too many questions and having so many fields to fill out during signups is a surefire way to drive uninstalls.
To improve app engagement, focus on getting new users in and allowing them to experience the benefits and value of your app. Make the entry frictionless by requiring the bare minimum or enabling one-step signups using their existing Google and social media profiles.
Keep in mind that first-time users (FTU) decide whether apps are useful to them on the first few seconds of interaction. If your app fails to convince them right away, you'll have nearly zero chance of changing their minds — so make every millisecond count.
Here are some examples of apps that got it right: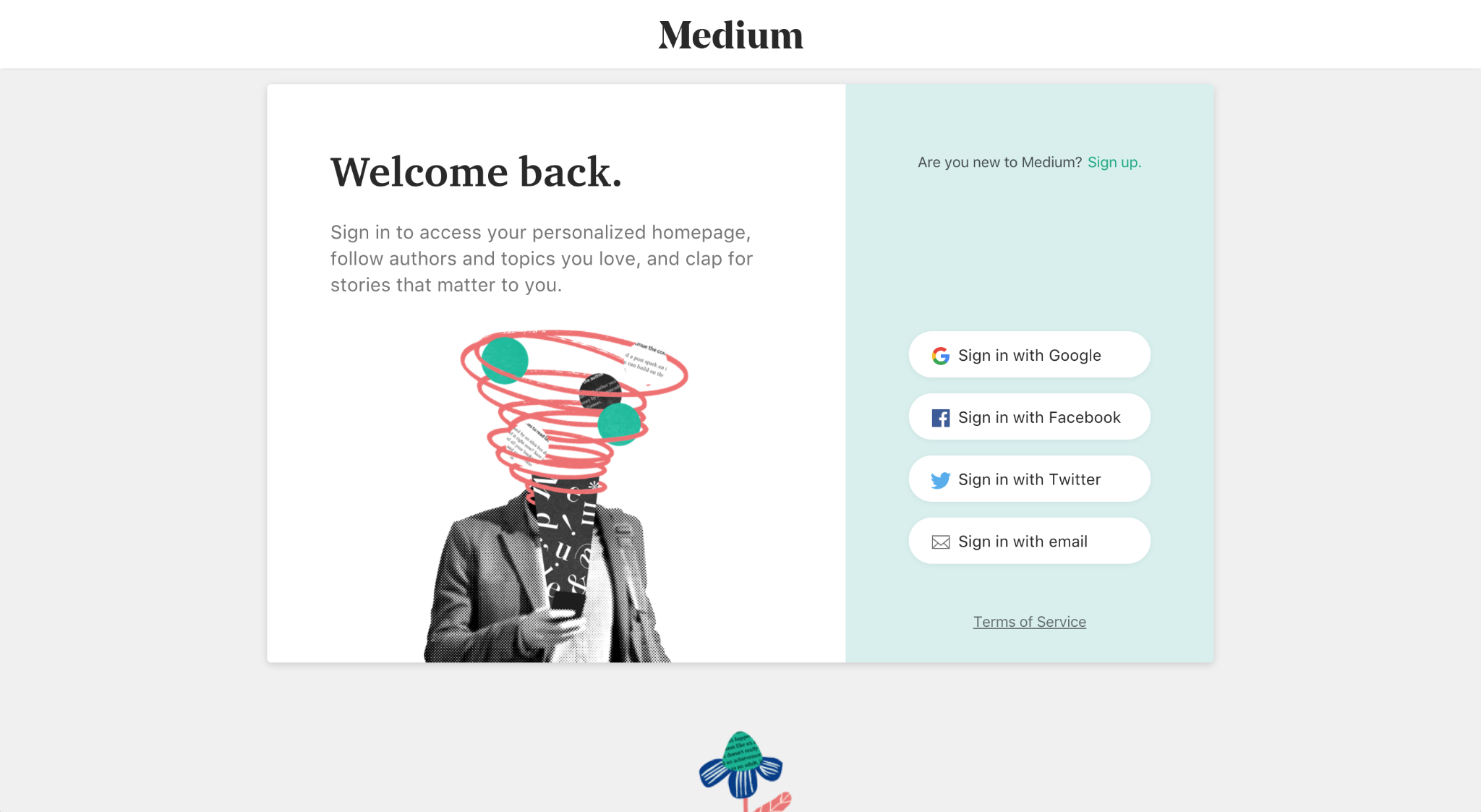 Source: Medium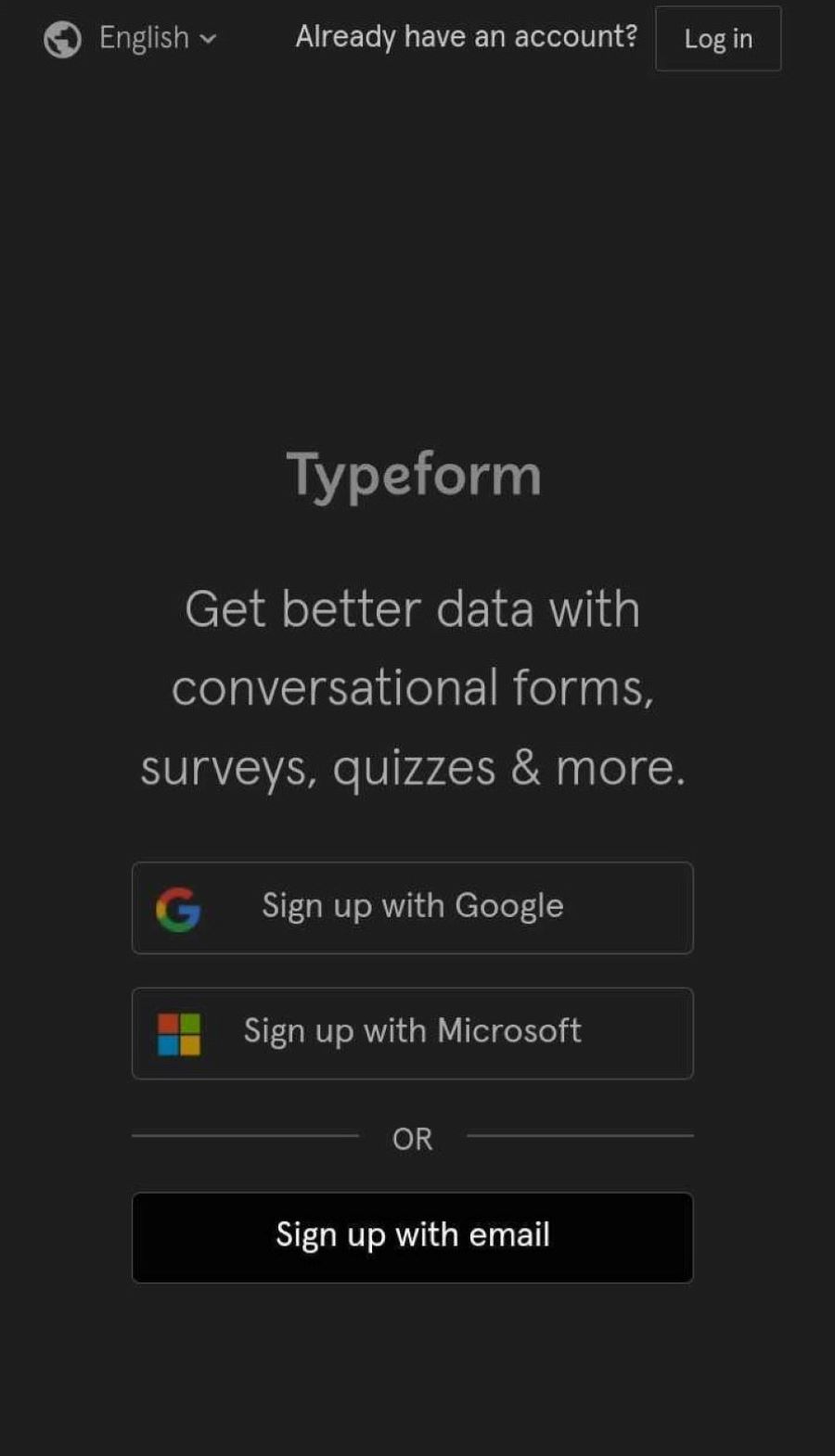 Source: Typeform
Signing up to Medium and Typeform takes just 5 seconds.
You may also consider making profile creation optional. Having a profile often means giving the app access to one's camera, gallery, and other data, which may turn off many new users.
If your users don't want your eyes on their photos, chances are, they don't want your hands in their purses, either (at least not right away). Most users will not jump in on something they have little clue about. They want to test the waters first and see how the experience will play out for them.
So if you're offering a subscription-based product, consider giving a commitment-free trial of your app's features and benefits. This will impact your app engagement, conversion, and retention rates positively.
After all, who doesn't love freebies? Canva's millions of active subscribers do!

Source: Canva
#4 Taking idle and loyal users for granted
Marketers often make the mistake of focusing mainly on attracting new users, a puzzling reality since user retention is up to 25 times less expensive than acquisition. It also offers a better return on investments.
Studies found that existing customers are 50% more likely to try new products. They also spend 31% more than new users. In fact, 65% of most companies' sales were from existing users.
Your most loyal users are your bread and butter, and they expect to be rewarded. Make them feel valued by providing free trial upgrades, gifts, and other exclusive perks.
You may also consider giving referral incentives to turn loyal app users into brand evangelists. There is nothing more effective than word-of-mouth advertising. Plus, compared to acquisitions through paid campaigns, user retention rates are twice higher among referrals.
What about inactive users?
You shouldn't give up on re-engaging them, either. Idle users are a great source of indirect feedback. They can point you to where they likely experienced friction on their journey, allowing you to improve the experience for them and future users.
Take the time to analyze where most inactive users got stuck, clear out the roadblocks, and then design a targeted re-engagement campaign. Compared to new customers, retargeted users have a 152% higher engagement rate and drive 37% more revenue events.
#5 Failing to make your app sticky
There's a reason why you and many other people you know find it hard to stay away from social media. Those apps were intentionally designed to promote habitual usage. Fortunately, there are strategies you can implement as well.
To boost app engagement, you must make interacting with your app irresistible, even addictive, for your users. Here are some tried-and-proven ways to make your mobile app sticky:
Have an in-app community. Humans are social creatures. Keep your users interested by providing them with a platform to connect and interact with each other. This can be in the form of a live chat, forum, or comment-posting feature.
Incentivize users. People love having a sense of accomplishment. Encourage users to keep coming back to your app by gamifying the experience. To make it more exciting, offer tokens or prizes.For example, if users log in to your app for seven straight days, they may earn free coins or gems that they can use to upgrade features. This strategy is a smart way to increase your daily active users.
Enable social media integration. Nowadays, people document and share everything they do on social media, so why not leverage the platforms to increase user engagement?Allow your users to share their app activities on Facebook, Instagram, and other similar platforms. Aside from increasing app engagement, this tactic gives your brand free marketing.
Take inspiration from what Nike Run Club does to engage users: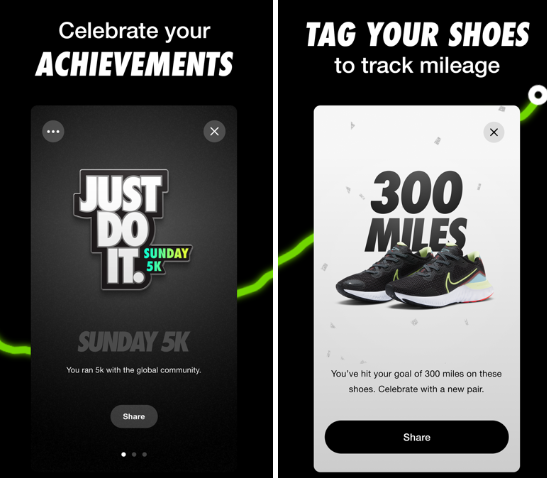 Source: Google Play
Gauge. Engage. Reengage
Drawing an ideal app engagement strategy is not a one-and-done deal. It's a constantly evolving process of learning about your users, knowing where they are in their journey, and walking with them throughout. Be patient, stay consistent, and enjoy the process.
If you need guidance with your mobile app development and growth journey, Appetiser Apps can help. Contact us for a free consultation and discover how you can achieve maximum impact today!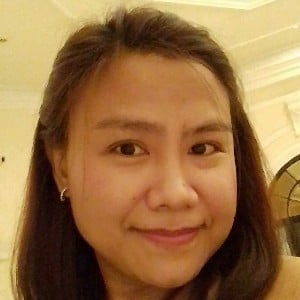 Jane Eslabra is a Content Marketing Specialist at Appetiser Apps. She has 14+ years of experience producing traditional and digital content. When she's not busy being a wordsmith, she's out swimming, taking a long walk, or trying new activities that will keep her eyes away from the screen and her body moving.
Dominate the App Store.
Get the latest industry news first.