Outsourcing App Development: Your Ultimate Roadmap to Success
The 10,000-hour rule, as popularized by Malcolm Gladwell in his book Outliers, asserts that anyone can become an expert if they dedicate themselves to practicing a skill for that amount of time.
Say you want to build the next successful mobile app. That would require you to spend 2.6 years — working 80 hours a week for 48 weeks — practicing mobile app development independently. Hours for learning app design, marketing, and sales are excluded.
Outsourcing app development is the antithesis of the scenario above. It will save you thousands of hours and steer you away from delays.
Actually, companies are willing to outsource at least 36% of software developers. What's more, among companies that outsource app development, 34% are increasing the percentage of work outsourced over the previous year.
If it's your first time to outsource app development, you're in the right place.
This article outlines a blueprint for success when outsourcing mobile app development to ensure you will work with your dream team and experience zero-stress collaboration.
Table of Contents
Why should you outsource app development?
Here's the real deal when you outsource app development: No more guesswork on your end. You will work with experts and app developers who have accomplished successful projects for other clients.
They know exactly how to steer the wheel if you give them the vision you want, and will serve as your compass to success.
On top of that, you can also:
Tap a global talent pool
Speed up your app's market launch
Scale faster and better
Focus on your core business functions
Let's tackle each advantage one by one.
1. Tap a global talent pool
Hiring developers is no longer limited by geography. In reality, you can access the most highly skilled individuals worldwide when you outsource app development. You have an agency of curated technical skills that have had repeated success in building apps. They can easily paint a picture of what success looks like on a product you have in mind.
2. Speed up your app's market launch
When you partner with an app development company, you eliminate the guesswork. A team of experts collaborates, guides, and cooperates with you to create your app according to your resources and capabilities.
For example, Good Empire, a gamified social app that inspires, empowers, and rewards people for their impact on the world was able to raise further capital and onboard new users during its initial stage.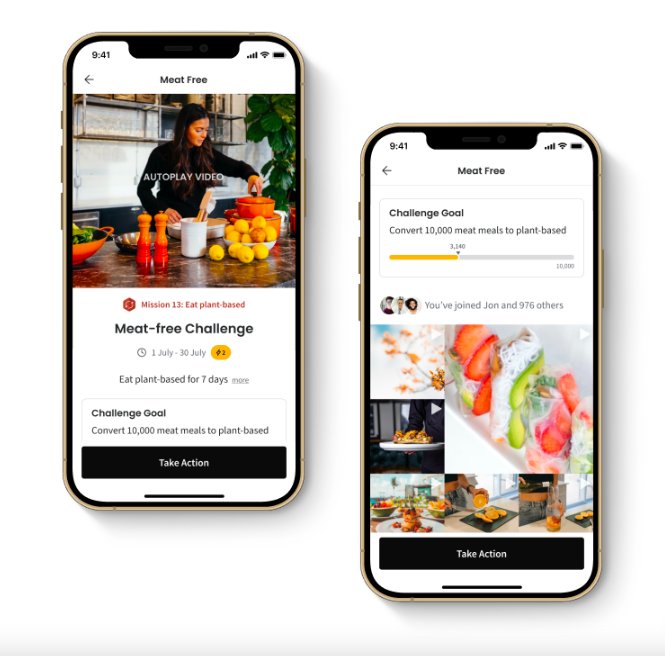 It only took four short months to get their mobile app on the market. Read Good Empire case study and know more about their journey with the Appetiser team.
3. Scale faster and better
Mobile app development outsourcing gives you the ability to scale rapidly and effectively. For instance, when demands for more apps or upgrades start pouring in from customers, relying on an in-house team can cause bottlenecks and slow down growth.
When you outsource mobile app development, it helps you mitigate these obstacles by working with a team of developers or software engineers on an ad-hoc basis, paid by hour or fixed rate in case you need to work on a special project..
This can speed up the development by weeks or months, resulting in an increase in ROI and your users' satisfaction. Imagine, if you want to hire an in-house software development engineer, it will take you about 41 days.
This time period does not take into account the app development time frame, so you can just imagine the delay you would have suffered had you pursued in-house development.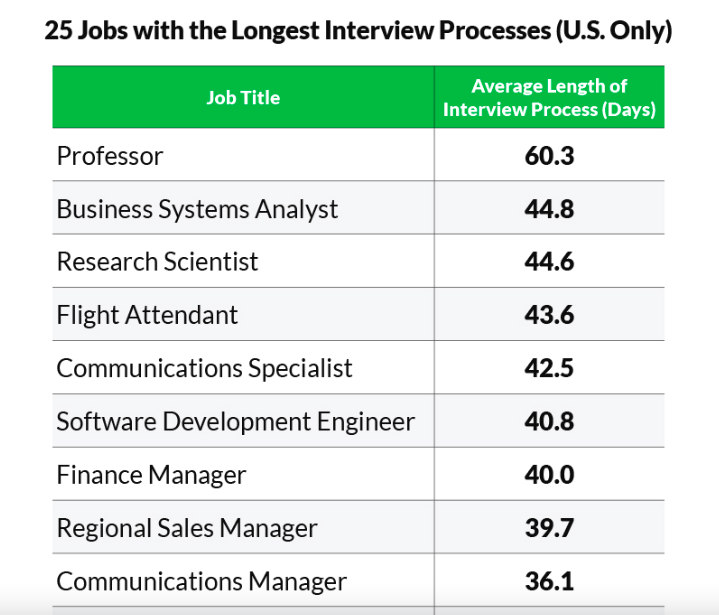 Source: Glassdoor
4. Focus on your core business functions
At its core, application development outsourcing process is time-consuming and complex. Outsourcing mobile app development to a third-party service provider lets your team members focus their time and energy on improving your core business operations.
That way, you can concentrate on your primary objectives and let professionals build your app.
For instance, MUCUDU founders envisioned creating a social bar app that would transform how people connect and socialize. Neither founder had a technical background, but they knew they needed an expert team to make things happen.
With their collaboration with Appetiser's dedicated team, they have unburdened their workload and had enough time and resources to focus on their business. Here's what they have learned while working with us.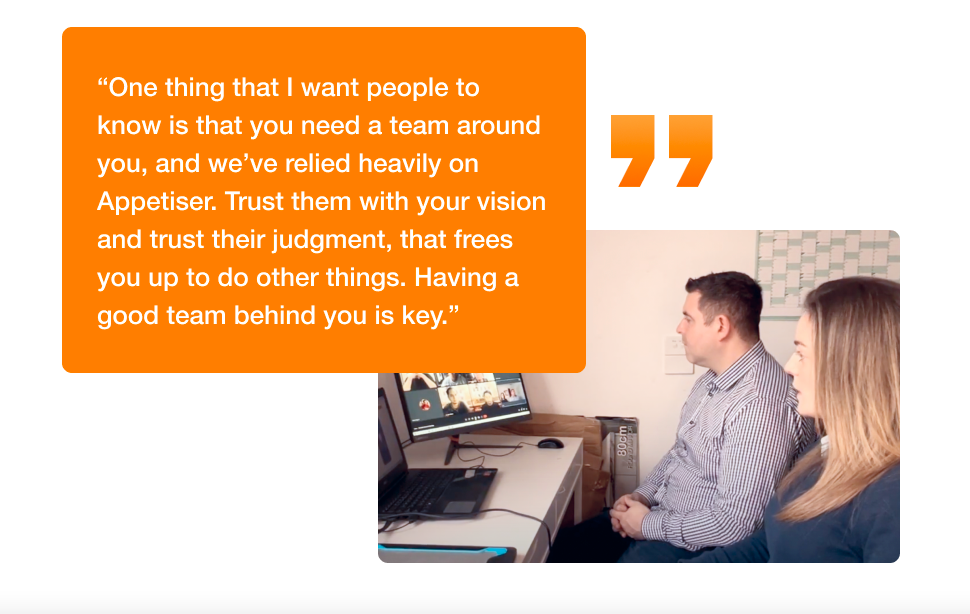 By now, you are probably convinced that outsourcing mobile app development is your best bet to launch your mobile app faster.
And this is where the real meat comes in – the factors you should consider when you outsource app developers.
5 crucial factors to consider when outsourcing app development
There are five things you need to look out for when seriously thinking about outsourcing your app development project: These are:
The quality of the outsource app development team
The level of communication and collaboration
The robustness of IT infrastructure and data security
The ability to maximize the client's budget
App maintenance and support
Let's delve deeper into each.
1. The quality of the app development team
When you outsource app development, choosing the right team is crucial for the success of your project. The app development team's quality will determine your project's outcome. So, it is essential to thoroughly research and consider your options before committing to a team.
Here are some pointers to consider:
Look for a team with experience and expertise in mobile app development within your niche.
Inspect their portfolio, experience level, and industry awards or recognition.
Find a team that is already experienced in developing apps similar to yours that can provide valuable insights and suggestions.
Check the development process and ensure they follow a structured project management workflow.
Look into the team's technical skills, including programming languages, frameworks, and libraries. A team aware of the latest trends can craft an innovative, engaging mobile app.
You can find all this information on your shortlisted outsourcing mobile app development team's company page and portfolio pages.
2. The level of communication and collaboration
Say you found the dream team. The next factor you need to check is how the outsource app development team handles these two crucial areas: communication and collaboration.
Think of these two as the wings of a plane. If one is not functioning correctly, taking off from the runway is impossible.
Why are these two important? Communication and collaboration:
Ensure that each team member is on the same page on the project's scope
Reduce misunderstandings and errors in the project requirements
Help build a strong relationship between you and your outsource app development partner
Enable changes to be made quickly and accurately within the agreed time frame
Result in a better quality end product
How do you know if the team excels in these areas?
First things first, read their case studies and portfolios. Observe how they communicate with clients. It's even better to read their client's side of the story.
Questions to ask yourself:
Do they establish open communication channels at the start of the project?
Do they define the main points or contact and assign a dedicated project manager?
How do they set up progress updates and conduct meetings? Depending on the project requirements, these can be daily, weekly, or more frequent.
Do they use project management tools to communicate with other team members? Tools such as Coda, Slack, Trello, and Asana can be used to assign tasks, set deadlines, and track progress.
How do the app developers encourage feedback and discussion?
How do app developers identify issues early on and prevent them from snowballing into bigger problems later?
When a mobile app development team excels in communication and collaboration, they can work together cohesively and efficiently.
Communication enables everyone to understand their roles and responsibilities, clarify project requirements, and apply revisions as needed.
Meanwhile, collaboration enables team members and app developers to work together towards a common goal, make decisions together, and overcome challenges as a team.
3. The robustness of IT infrastructure and data security
When we talk about the robustness of IT infrastructure and data security, we refer to the strength and durability of the technology systems your outsourced app developers are using.
This includes their hardware, software, networks, and databases.
It also encompasses its policies and procedures around data privacy, access controls, backups, disaster recovery, and compliance with industry and government regulations.
So, why is this important? When you outsource app development, you entrust a third party with your intellectual property, customer data, and possibly your business operations. You are essentially putting the keys to your kingdom in their hands.
If their IT infrastructure and data security measures are weak or inferior, your business can suffer significant losses due to data breaches, system failures, or legal liabilities.
Consider these staggering statistics:
According to the Ponemon Institute's 2020 Cost of a Data Breach Report, the average global cost of a data breach is $3.86 million. This includes the costs of investigation, remediation, notification, lost business, and reputational damage.
In 2020, the technology sector lost $5 million in data breaches.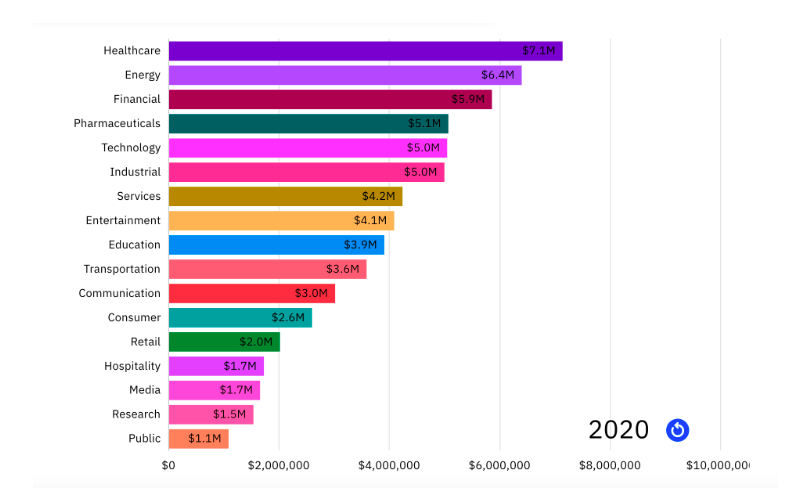 Source: Digital Journal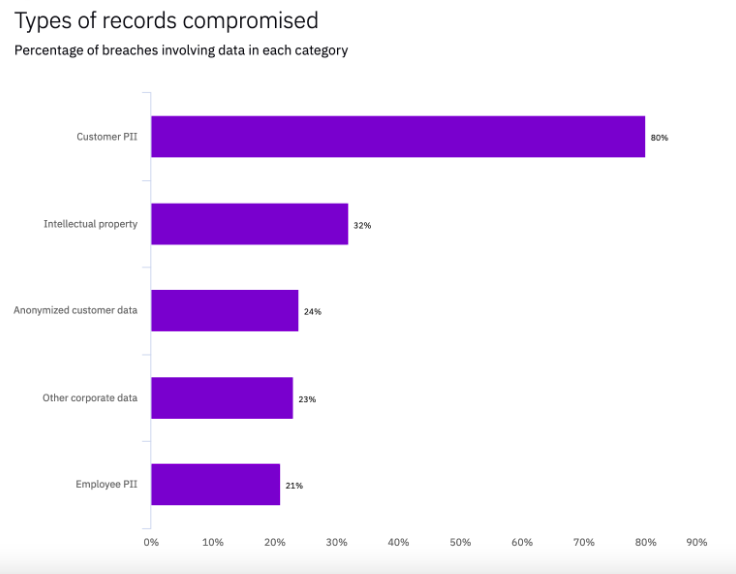 Source: Digital Journal
In addition, IBM's 2020 Cost of a Data Breach Study found that the average time to identify and contain a data breach was 280 days, with an average cost of $3.86 million.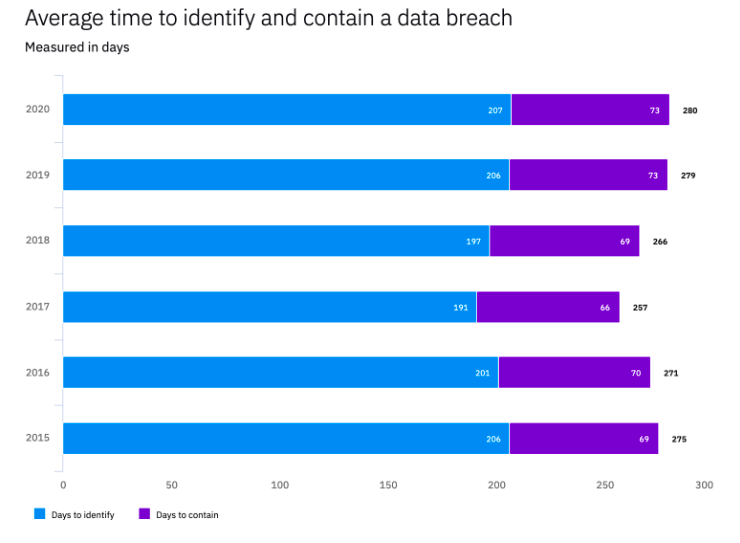 Source: Digital Journal
To mitigate these risks, it's important that you thoroughly evaluate the robustness of your potential outsourcing partner's IT infrastructure and data security protocols.
Ask questions about their data encryption, firewalls, intrusion detection, and prevention systems, employee background checks, and compliance certifications, such as the following:
ISO (International Organization of Standardization)
SOC (System and Organization Controls), and
HIPAA (Health Insurance Portability and Accountability Act
Request access to their security policies and incident response plans. And feel free to conduct your security audits or hire a third-party provider to investigate for you.
In short, choose a reliable and secure app development company for your projects. It's not just good business sense. It's the smartest way to protect your valuable assets and maintain the trust of your customers.
4. The ability to maximize the client's budget
When considering outsourcing app development, it's essential to consider your chosen team's ability to maximize your budget.
What does this mean? Basically, you want to ensure that the money you're putting into the development process is being used cost-efficiently to produce the functionalities you need for your app.
A skilled outsourcing app development team can:
Take your budget and apply it in the most effective and efficient ways possible
Prioritize features based on your goals and budget
Make recommendations for cost-effective solutions that won't compromise the quality of your app
When you work with a team that prioritizes maximizing your budget, you can be confident that you're getting the best possible results without overspending.
This approach is about striking a balance between cost and quality, and it requires a deep understanding of the app development process, the client's needs, and the current technology landscape.
5. App maintenance and support
Lastly, companies that are too focused on finding a team with top-notch coding skills often overlook this factor. Yet, it is just as important as any other consideration.
Here's why. Even the most well-designed and executed app will eventually run into bugs, glitches, or crashes. When this happens, your users will expect a timely response from your team – after all, they've invested time and money into using your app and want to ensure it works as intended.
The sluggishness in handling such could lead to user frustration and, subsequently, loss of business to your competitors. Imagine that 52% of mobile app users who experience issues tend to forget and delete it.

Source: Call Center Times
Ensure that any outsourcing partner you work with has a transparent app maintenance and support process.
Dominate the App Store.
Get the latest industry news first.
One way to evaluate a potential outsourcing partner's responsiveness is to ask them about their typical turnaround time when addressing app issues.
Once you have factored in these five major considerations, let's move on to the most exciting part.
How to find the best outsourcing app development dream team
There are basically four things you need to do to get the best possible app development team for your project needs. These are:
Outline your app development project requirements and scope
Search for outsourcing app development and business directories
Compare the app development company's portfolios and track record
Choose the service model
Read on to learn what I mean by these.
1. Outline your app development project requirements and scope
It's important to have documentation that contains an outline of your app development project. After all, this document will be the foundation for your entire project, dictating everything from budget and timeline to features and functionality.
When it comes to outlining your app development project requirements and scope, it's essential to approach the task with confidence and a clear understanding of your goals.
Here's what you need to do to develop a good project outline.
1. Define the problem you're trying to solve with your app – What pain points do your target users experience, and how can you address them with your product? Consider conducting market research, user testing, and competitor analysis to gain deeper insights into your target audience and the competitive landscape.
2. List your app's features and functionality – This should include a detailed list of what your app will do, from core functions to additional features to enhance the user experience. Be sure to identify any technical requirements for your app, such as integrations with external systems or specific coding languages or platforms.
It's tempting to include every possible fancy feature to make your app shine. But at Appetiser, we have led many clients to success by starting with simple features and expanding from there.
Read our article on starting lean with MVP app development to learn about this cost-effective app development philosophy.
3. Think about the user experience (UX) and user interface (UI) – This includes everything from navigation and layout to color schemes and typography. Think about your app's overall look and feel and how it will align with your brand identity and target audience.
4. Address the project management aspects – This will include the budget, timeline, and team structure. Consider how you'll manage communication and collaboration once the project pushes through.
2. Search for outsourcing app development and business directories
There are a plethora of business directories available that can help you navigate the crowded app development market. There's no better way than to go to the right places.
You may want to visit the following:
1. Clutch.com – Clutch.com is a B2B research, ratings, and reviews platform that helps businesses find and connect with the best service providers for their needs.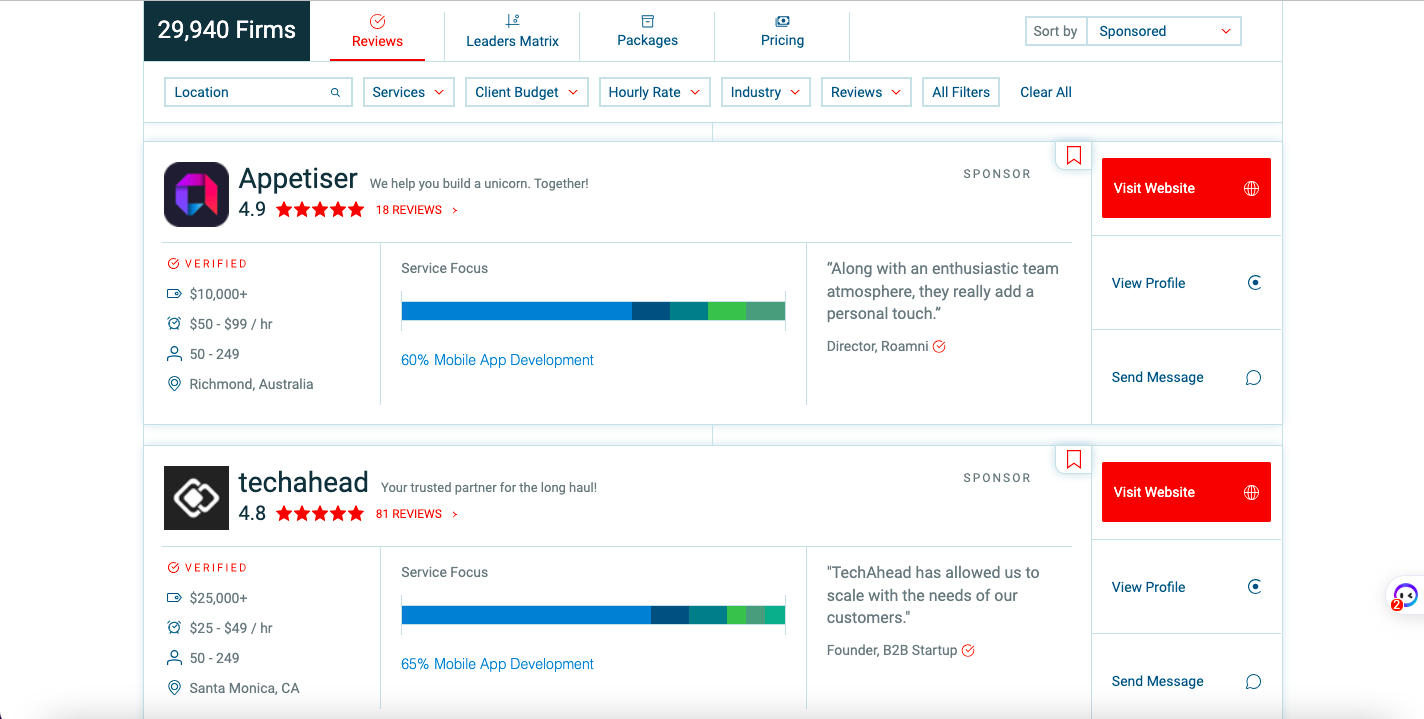 Source: Clutch
We're happy to share that Appetiser is in the top 10 list of mobile app development companies – globally.
2. Design Rush – DesignRush is a digital platform that helps businesses connect with the best agencies and professionals for their marketing and design needs. It features a directory of top-rated agencies and industry insights, news, and trends.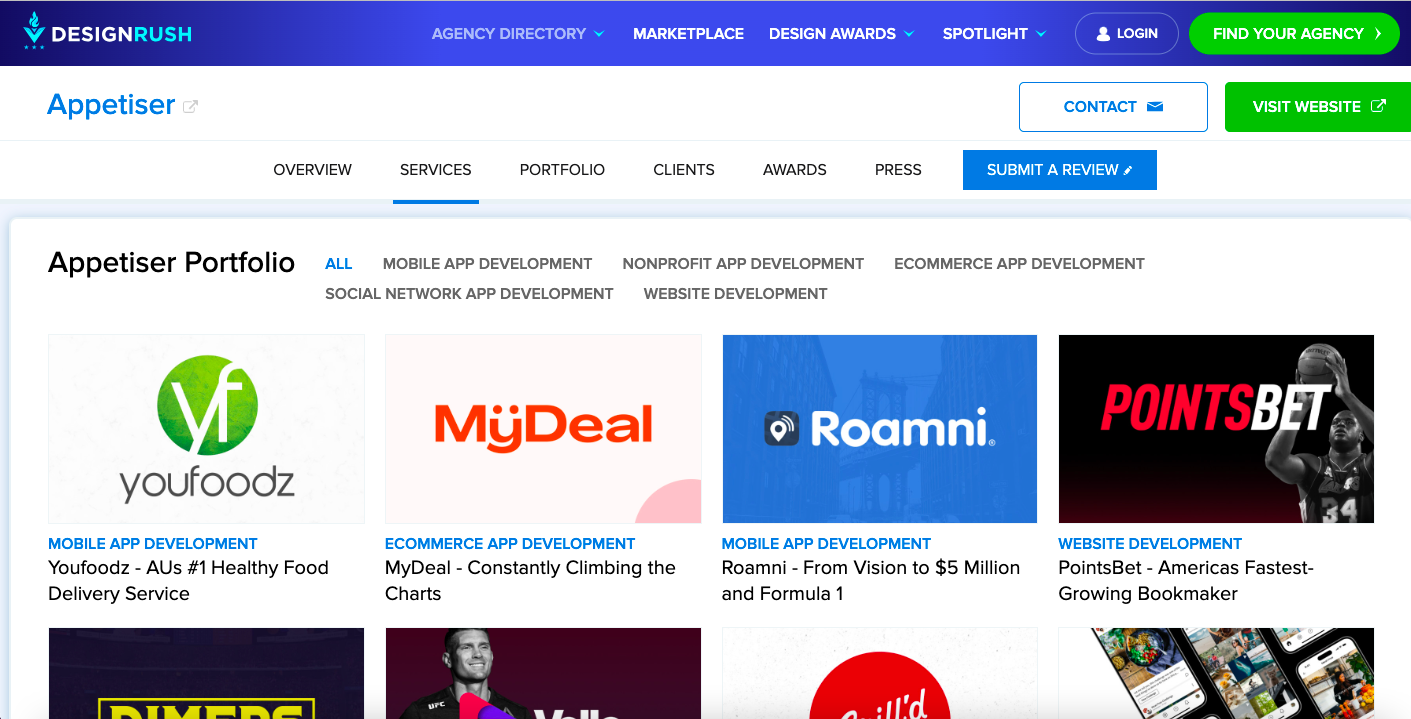 Source: Design Rush
Fun fact: Appetiser has been named as the #4 best app design agency in the world in 2019.
3. G2.com – G2.com is a website that provides user-generated reviews and ratings for various software and services in different categories, such as business intelligence, marketing, and e-commerce.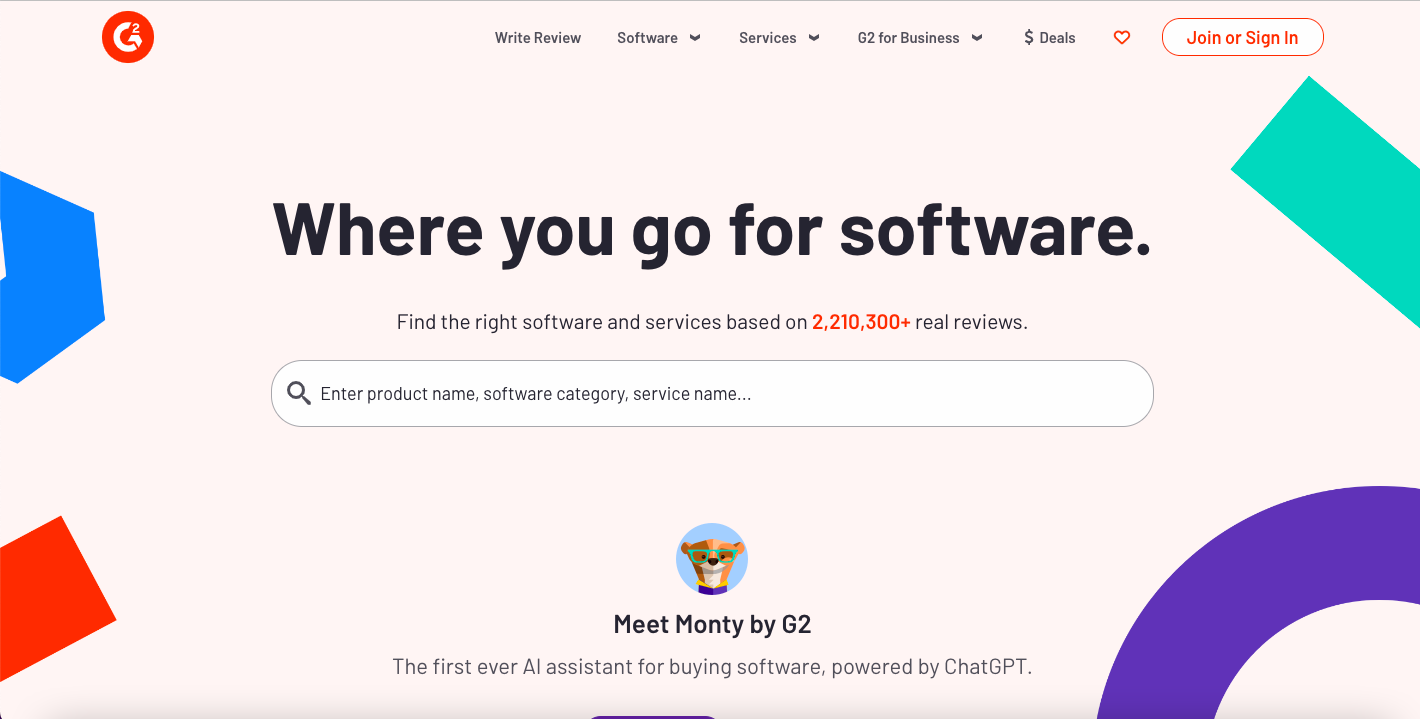 Source: G2.com
4. Uplabs – Uplabs is a platform that provides designers with resources, inspiration, and tools to create better designs. It also serves as a community where designers can showcase their work, get feedback, and connect with other designers.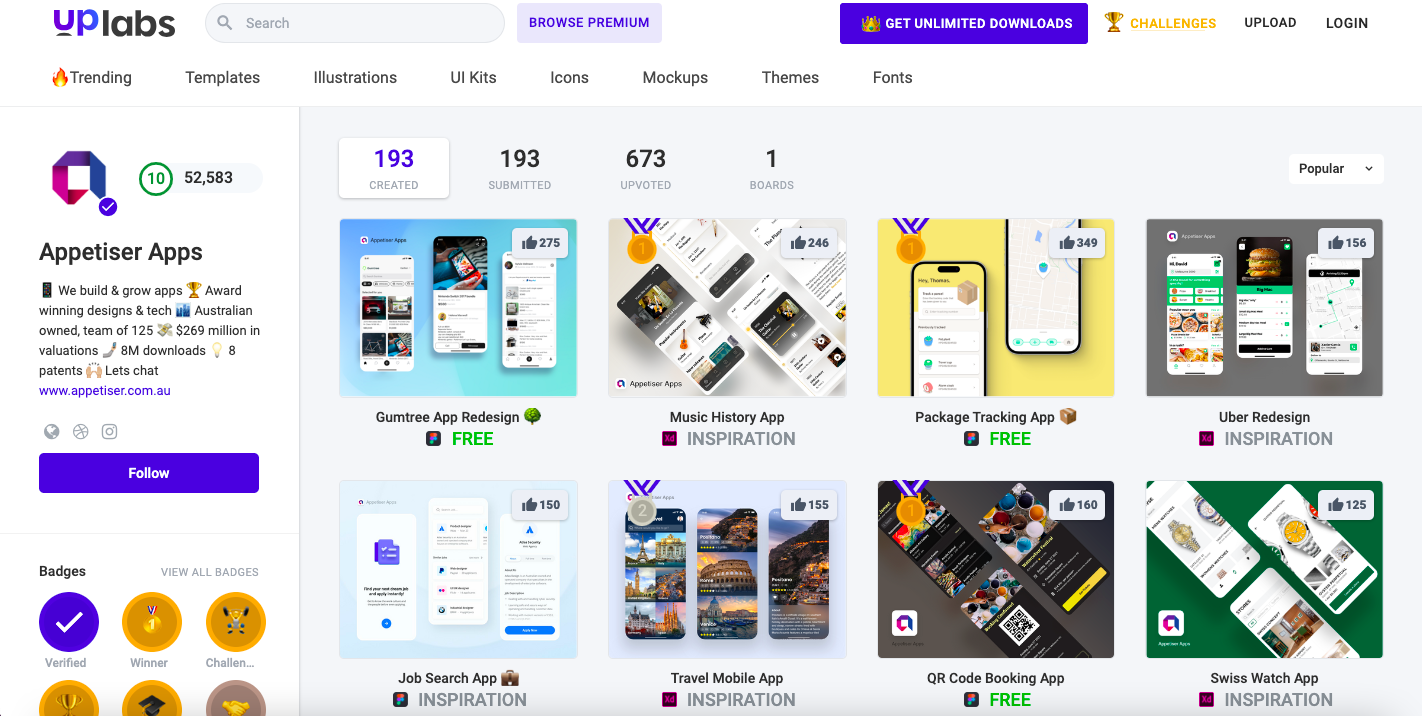 Source: Uplabs
Did you know that by the end of June 2019, we were ranked as the #1 in design on Uplabs, worldwide?
When searching for potential outsourcing app development companies in these directories, simply browse by category.
3. Compare the app development company's portfolios and track record
Look for examples of apps they have developed in the past and pay close attention to their overall quality and functionality.
Scrutinize how those apps were received by the public or their targeted audience. The best place to find such information? Check the app store reviews of those mobile apps on the App Store and Google Playstore.
In addition to looking at portfolios, consider each company's track record as well.
Some guiding questions to ask:
Have they worked on projects similar to yours?
Have they consistently met or exceeded their client's expectations?
Do they have a strong reputation within the industry?
Working with an outsourcing app development company that has already built similar apps to what you have in mind has perks, too.
A company with relevant experience is more likely to deliver a high-quality product that meets your needs and exceeds your expectations.
When a company has built similar apps, they may have existing code or standard codes that already consist of the basic functions of most apps. This can speed up the development process and lower app development costs.
A company with a strong track record of success is likelier to be reliable, professional, and capable of delivering a finished product on time.
4. Choose the service model
The next step is choosing the service you want to avail from the outsourcing app development company in question.
Just so you wouldn't get confused by the jargon in the app industry, I listed down the common service models that companies will offer you:
Native app development
This type of app development involves building apps for specific platforms, such as iOS or Android, using the platform's native programming language. Since the app runs on its own platform, it seamlessly integrates with the user's device, like an iPhone.
Hybrid app development
Developing apps that can run on multiple platforms with just one codebase is the forte of hybrid app development. Web technologies like HTML, CSS, and JavaScript are commonly used to build hybrid apps, which are then wrapped in a native container to be installed and run like native apps.
Cross-platform app development
Developing cross-platform apps involves crafting applications that can function across various platforms with just a single codebase. Popular frameworks, such as React Native, Flutter, or Xamarin, help simplify this process.
This means developers write code once they can deploy it to multiple platforms, saving a tremendous amount of time and resources.
Progressive Web App (PWA) development
These are web applications that use browser capabilities to provide an 'app-like' user experience. They're charmingly different from traditional mobile apps because users can directly access the app on any web browser.
Desktop app development
This type of app development involves building apps that run on desktop operating systems like Windows or macOS. Desktop apps are typically built using programming languages like Java or C++ and can be distributed through app stores or downloaded directly from a website.
App design
App design is the process of conceptualizing, planning, and creating a mobile or web application's layout, functionality, and user experience. It involves various elements, such as wireframing, prototyping, visual design, and user testing.
With these services available and listed, you can move forward with your chosen outsourcing app development team with a clear direction on project requirements.
How much does outsourcing app development cost?
Generally, the cost of outsourcing app development can fluctuate depending on your app's complexity, the desired features, and the amount of work required. If you're after a minimum viable product (MVP) with Appetiser, we have a comprehensive guide on app development cost.
Remember, the cost of in-house hiring for software developers can far exceed the cost of outsourcing. In-house hiring means paying a salary and benefits, vacation time, and overhead costs for equipment and office space.
According to Glassdoor, the average salary for a software developer in the United States is $95,529 per year in 2023. The highest rate recorded based on experience is $139,701 per year.

Considering all the expenses associated with in-house team, say you hire up to three individuals, the cost of hiring software developers in-house can be astronomical.
Outsourcing app development vs. in-house team: which is better?
Here are some pointers for a broader perspective on which path to take – whether outsourcing app development or in-house.
Factor in time commitment for the project
In-house teams require more time upfront to hire the right people, set up the necessary infrastructure and tools, and get everyone up to speed.
On the other hand, outsourcing allows you to hit the ground running with a dedicated team with experience in the technology stack needed for your project.
Analyze the skills and capabilities of the teams
An in-house team might have the advantage of being more familiar with the company's processes and culture, but it might not have the technical expertise required to handle a complex project.
In contrast, a third-party team may possess the necessary skills and experience that an in-house team may lack.
Consider the risk factors when working with outsourced and in-house teams
There are inherent risks when working with outsourced and in-house teams. An in-house team has less risk associated with it since the company has more control over the process, but this also means higher overhead costs.
Outsourcing can be cost-effective, but working with third-party teams may lead to communication and cultural barriers that can compromise the project's success.
Calculate budget and time spent on the hiring spree of talents
When it comes to outsourcing, you can maximize your budget, as the team you hire will already have the necessary skills and experience for the project.
Additionally, you will avoid the time-consuming process of recruiting and training an in-house team. With an in-house team, high overhead costs will likely be associated with finding, hiring, and training employees – costs that may not be feasible for smaller or startup businesses.
Build an amazing app with your own dedicated team
Outsourcing app development is undoubtedly one of the best decisions you'll make to build faster and launch the soonest.
Instead of spending months developing an in-house app development team, tap into the expertise of experienced developers who can expedite the process and help you scale according to market demand.
If you want to work with the best company for your app development needs, look no further than Appetiser. You'll be teaming up with Australia's top 1% app developers. No more guesswork or experimenting with what would work for your app.
The team has done and proven it, so why do it on your own?
Numbers don't lie: Appetiser has helped companies generate over $3.5 billion in revenue with 9.5 million app downloads.
From zero to million-dollar valuations, we have seen companies succeed.
So why wait? Take the first step towards building an amazing app today and partner with Appetiser – let's build together. Contact us today, and let's talk about your app idea.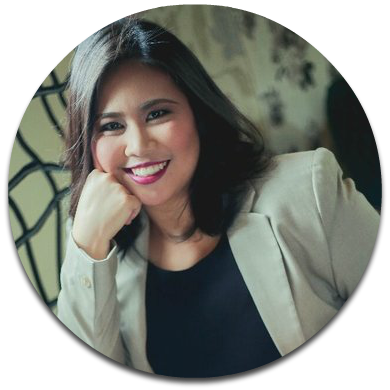 Maria Krisette Lim is a Content Marketing Specialist at Appetiser Apps. She has more than 12 years experience in producing content on the web and print ads. Krisette has a BSBA degree major in Business Management and Entrepreneurship. When she's not tinkering with words and punctuation, she's either curled up with a book while sipping hot tea, playing with her toddler or tinkering website builders.
Dominate the App Store.
Get the latest industry news first.