The Ultimate Guide to B2B Ecommerce Success in 2023
For centuries at least, businesses have sold to and bought from each other.
But recent decades have seen two game changers emerge in the business-to-business (B2B) space: the pandemic and the smartphone boom.
COVID travel restrictions forced businesses to transact with each other using Internet-based platforms. In 2022, around $8 trillion of the world's money was spent on B2B ecommerce transactions. This development is just one among many other B2B ecommerce trends shaking up the business scene.
And with Internet-capable smartphones increasingly spreading worldwide, billions of phone users could add immense value to the global B2B market.
These two megatrends are great opportunities for those armed with the right insights. Read this article to discover the power of B2B ecommerce and how it could help you increase revenue, manage costs, and remain competitive in a world constantly disrupted by digitalization and other megatrends.
But first, a definition of B2B ecommerce.
What is B2B ecommerce?
B2B ecommerce or business-to-business electronic commerce is the use of online channels to streamline the process of buying and selling products and services between two businesses. Digital and Internet-dependent tools like websites and apps enable B2Bs to conduct transactions without depending too much on in-person sales methods and legacy systems.
Moving away from traditional systems and processes ultimately reduces costs for business buyers and sellers. I will discuss these and other B2B ecommerce benefits later on.
6 Types and Examples of B2B Ecommerce
In their extensive experience working on B2B growth projects, our product experts and app developers have discovered that the following B2B businesses have been empowered by ecommerce technologies:
Agencies and consultancies
Software-as-a-Service (SaaS) companies
Producers
Resellers
B2B2C
B2C2B
1. Agencies and consultancies
Agencies and consultancies provide specialized expertise and services to businesses. Some of these B2B ecommerce companies offer solutions and strategies on their own. Others do so in collaboration with other organizations.
These entities may operate through various channels, such as:
Online platforms
Physical offices
A combination of both
At any rate, agencies in the B2B ecommerce space use some form of Internet technology. Some of these businesses service the needs of B2B e-commerce providers.
B2B ecommerce company example: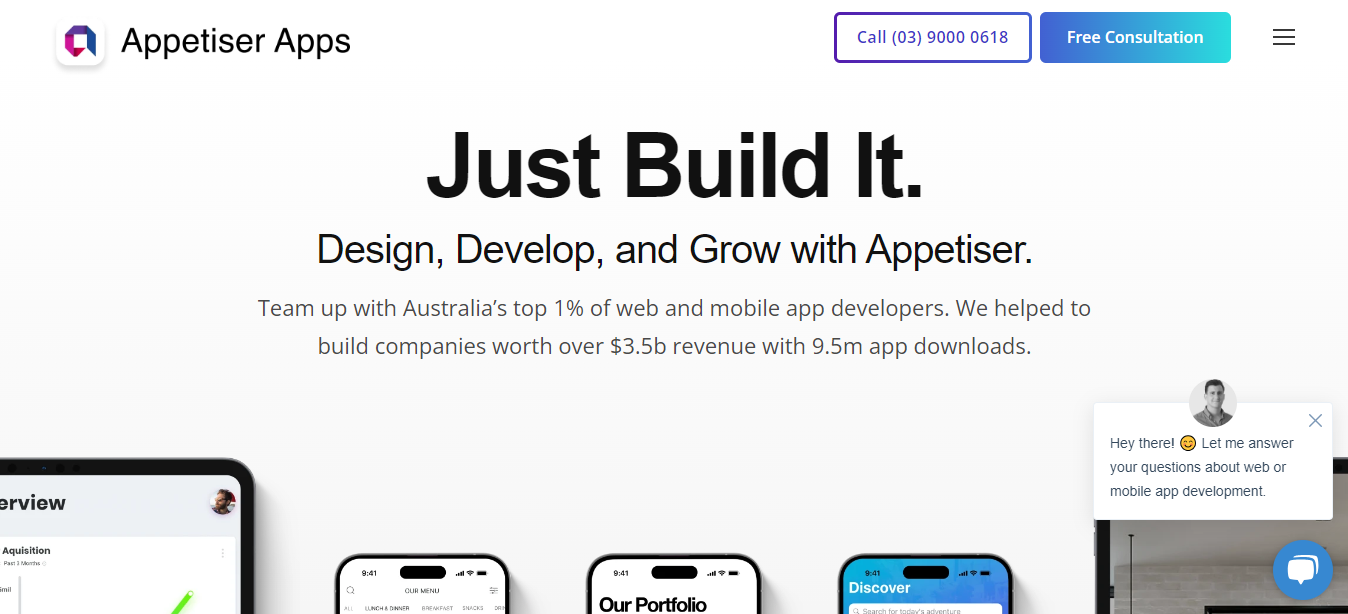 Appetiser is an Australian app agency that has developed web and mobile apps for business customers and nonprofits worldwide. Through the company's patented Baseplate and the use of future-proof Android and iOS app development tools, it can finish projects 50% faster than average without sacrificing app performance and reliability.
The company's status as one of the world's top ecommerce app development companies is backed up by international rating companies Clutch and DesignRush, making Appetiser an industry leader in app design and development.
2. Software-as-a-Service (SaaS) companies
Software as a Service (SaaS) companies have revolutionized the making and selling of software products.
At its core, SaaS businesses depart from traditional software delivery involving cumbersome program installs with disks or other physical media. Instead, they provide software through subscription-based access. Since SaaS applications are accessible through subscriptions, the programs need Internet access.
Many companies that develop SaaS applications go for B2B clients because the Internet provides the right infrastructure to provide remote and global accessibility. Leveraging ecommerce tools allows enterprises worldwide to purchase subscriptions and licenses effortlessly. This ultimately broadens the potential customer pool of SaaS companies.
B2B ecommerce company example: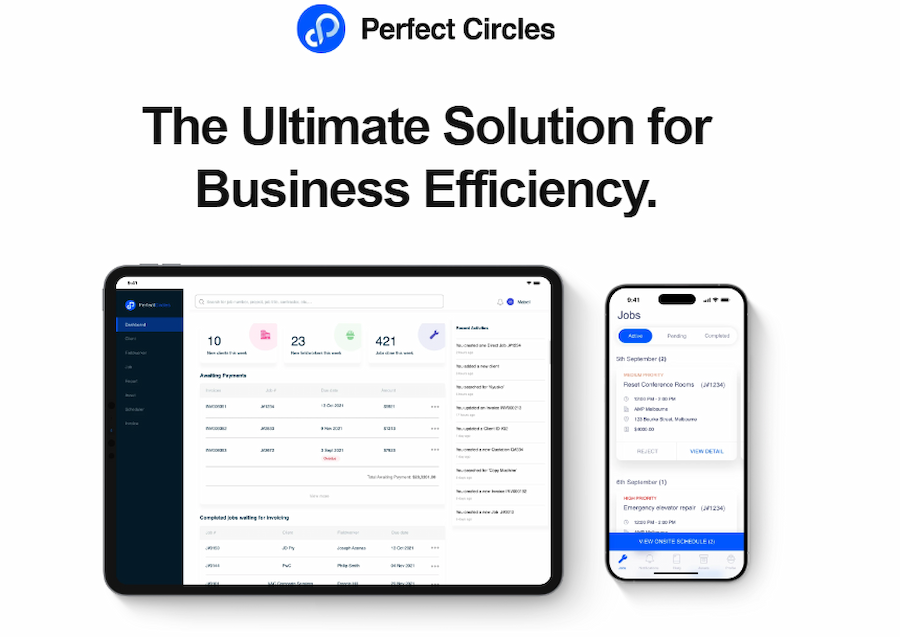 Perfect Circles is an avant-garde Australian startup that has developed a B2B SaaS project management application.
The app keeps contractors, staff, and fieldworkers on the same page regarding what jobs to finish and the status of relevant assets. Ultimately, this software empowers contractors to save time and money by managing job queues and equipment.
Check out the Perfect Circles case study to learn how we helped develop this innovative B2B ecommerce app.
3. Producers
Producers, often referred to as manufacturers, are entities that design, create, and manufacture their own goods. Car parts manufacturers, for instance, produce components for various automobile brands and models.
B2B ecommerce producers use digital platforms to efficiently distribute their outputs directly to businesses or through intermediaries like retailers or resellers. With digital tools, these businesses accomplish the following:
Automate tasks like ordering and pricing
Strengthen customer relationships
B2B ecommerce company example: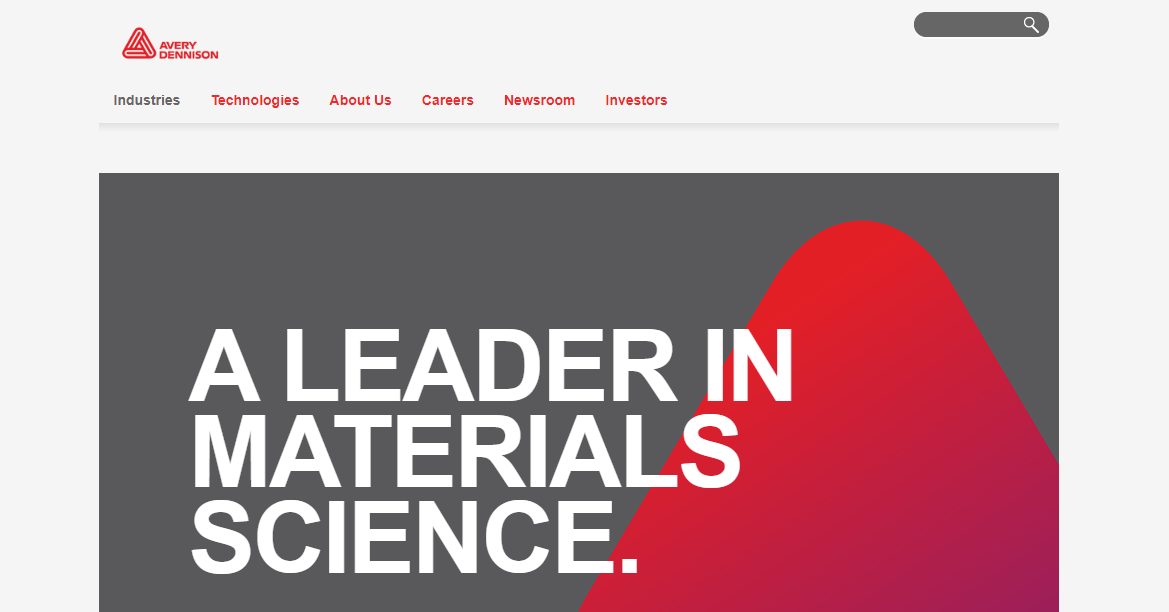 Source: Avery Dennison
Avery Dennison Corporation is an American manufacturer of labeling and packaging materials.
In response to digital trends, Avery Dennison built a B2B eCommerce platform to effectively scale its business.
Through the platform, the company was able to increase sales from online-based transactions by:
Providing a more convenient shopping experience for its wholesale customers
Driving digital marketing initiatives such as search engine optimization
4. Resellers
Resellers earn money by selling what producers make to other businesses. Like other B2Bs, resellers deal with clients through any combination of physical establishments and online platforms.
B2B resellers fall under two main categories: wholesalers and distributors.
Wholesalers
Wholesale e-commerce focuses on bulk product sales to retailers and other businesses. Enterprises and entrepreneurs dealing with wholesale goods usually offer volume-based discounts or account-based pricing.
Maintaining long-term relationships with a limited set of business clients traditionally characterized wholesale transactions. However, B2B e-commerce broadens horizons by:
Connecting wholesalers with a wider range of potential customers and vendors
Enhancing the buying experience
E-commerce has also enabled the use of platforms for managing inventory, sales, discounts, and advertising. This digital transformation has generally led to lower customer acquisition costs, top-notch support for stakeholders, and sustainable customer experiences.
B2B ecommerce company example: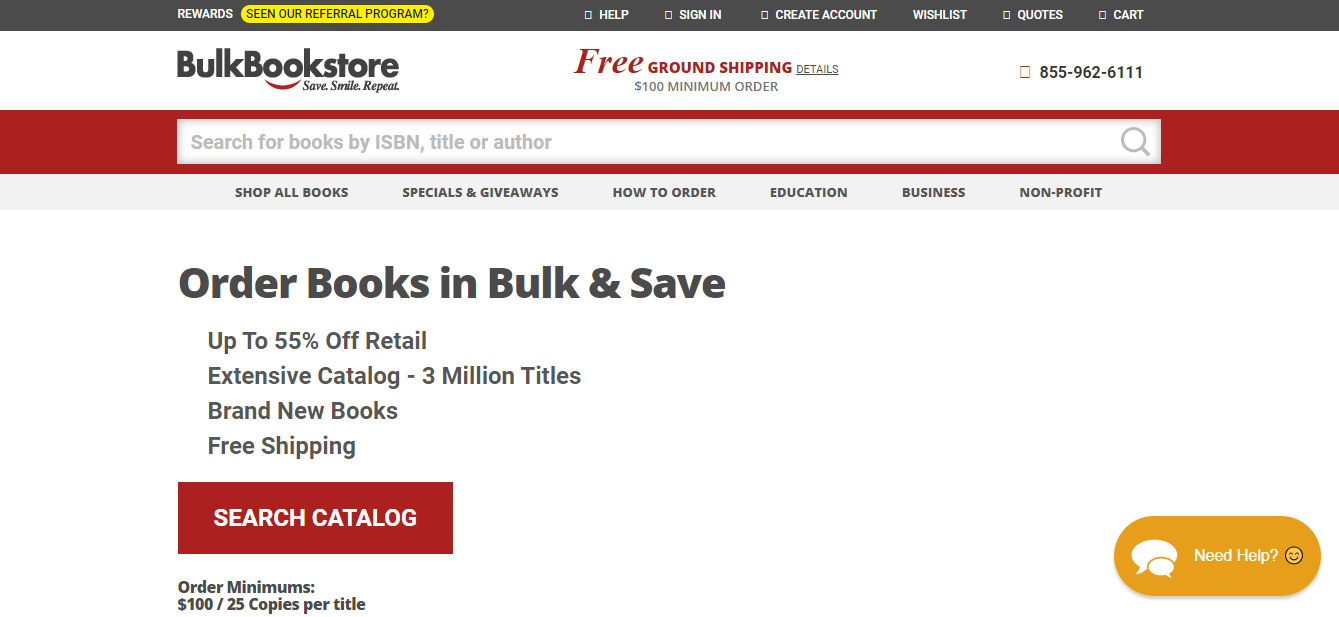 Source: Bulk Bookstore
Bulk Bookstore is a US-based wholesaler of books and other educational materials. The company caters to a diverse clientele, including businesses, schools, and religious groups.
Before augmenting its operations through a B2B e-commerce solution, the company grappled with the arduous and time-consuming process of generating quotes manually for its customer base.
Most of the company's clients are institutional buyers who need quotes for procurement approvals. And since personnel had to input around a hundred items per quote, human errors are inevitable.
Since the book company adopted its digital solution, it has saved a lot of time and significantly improved client experience.
Distributors
Distributors are similar in many ways to wholesalers. But unlike many wholesalers, distributors typically understand better the intricacies of the products they're selling. This deep product knowledge comes from the close partnerships distributors form with producers.
One example of this closeness is when distributors step in when manufacturers want to focus solely on product creation. This means the distributors deal with the tasks of selling, order processing, packaging, and shipping. These activities make distributors a critical part of the supply chain.
Augmented by B2B ecommerce, distributors manage inventory better and ship products more effectively. These efficiencies ensure distributors keep up with heightened customer expectations and the latest digital trends.
B2B ecommerce company example: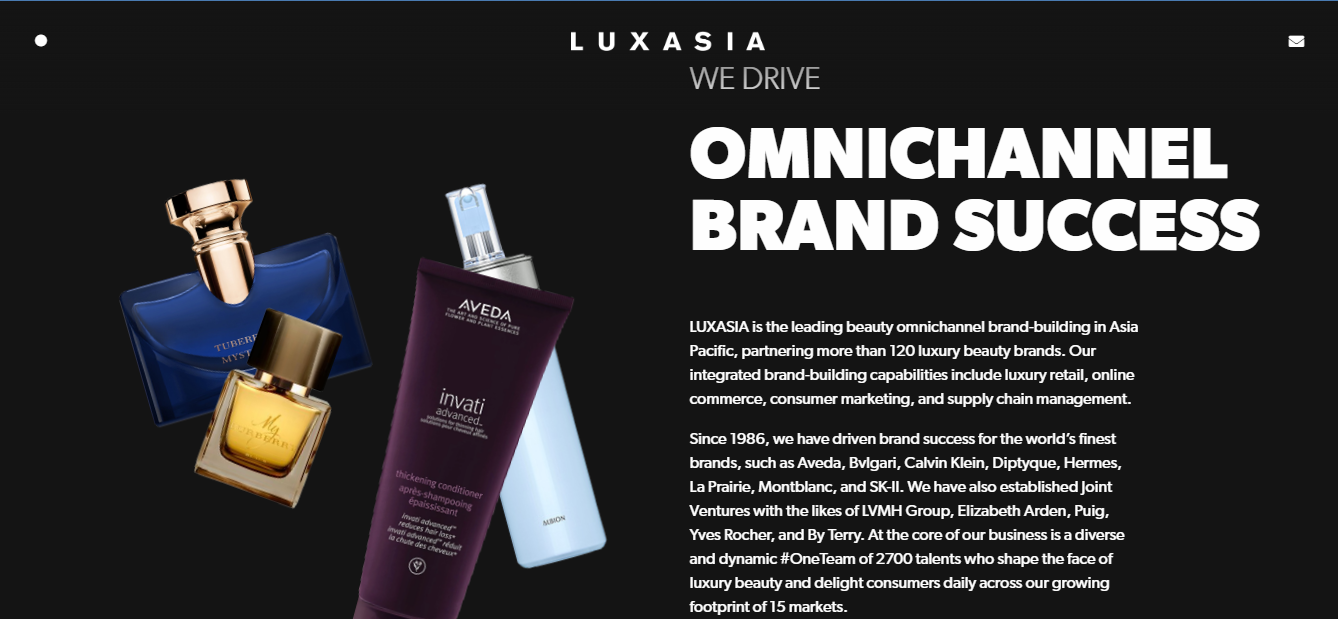 Source: Luxasia
Luxasia is a Singapore-based distributor of beauty and luxury products across 11 countries.
The impact of e-commerce technology on Luxasia's growth is profound. As a distributor managing international e-commerce operations, Luxasia faced significant challenges before implementing an Order Management System (OMS).
Pre-OMS implementation, Luxasia struggled with limited visibility into sales, which hindered decision-making and growth. Operational errors and growth restrictions were persistent issues.
Adopting the new OMS enabled Luxasia to launch more brands across over 200 shops and e-commerce platforms. It also led to a substantial increase in revenue for the organization, all achieved without significant operational adjustments. Furthermore, Luxasia gained access to valuable micro-level data insights, enhancing its decision-making capabilities.
As you will learn later in the article, data analytics offer information that could serve as a pillar of business growth.
5. B2B2C
This sort of business straddles the boundary between B2B and B2C.
Business-to-Business-to-Consumer (B2B2C) models involve a strategic partnership between two or more companies offering complementary products or services to a shared end consumer. These alliances connect product creators (or retailers) with consumers through online platforms. These Internet interfaces range from virtual storefronts to mobile apps.
Ecommerce technology has contributed greatly to the proliferation of B2B2C businesses, given that the Internet allows these businesses to connect with other organizations more easily and without much expense.
B2B ecommerce company example: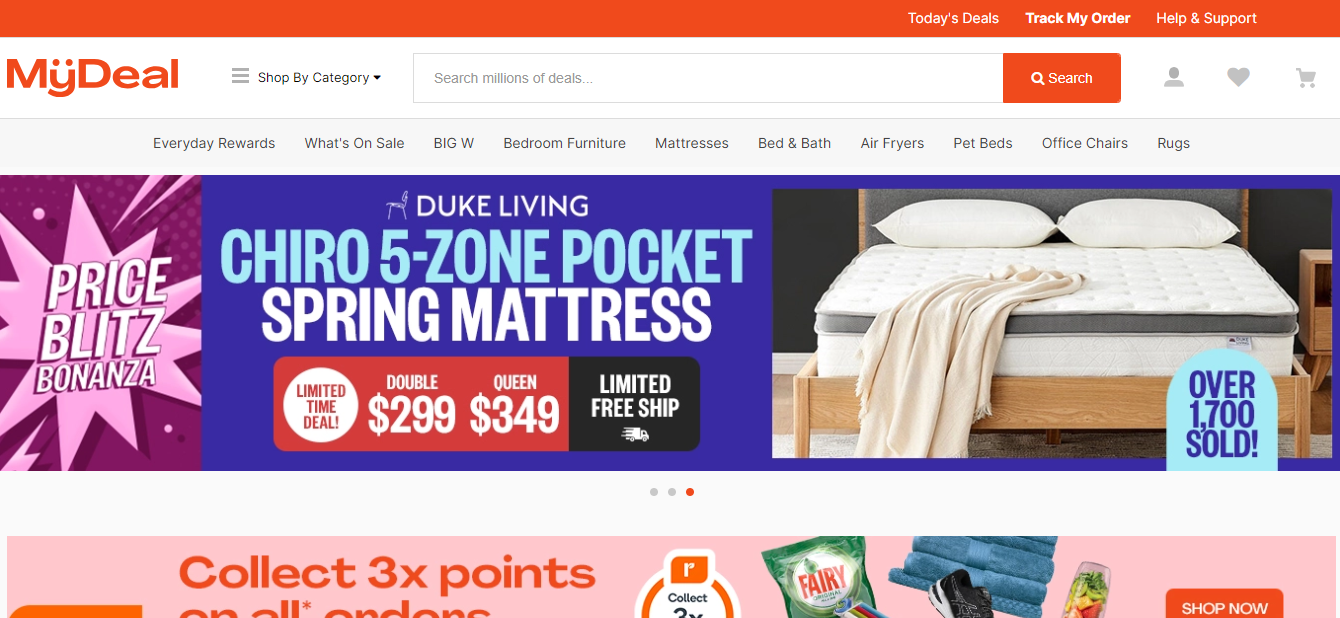 Source: MyDeal
Dominate the App Store.
Get the latest industry news first.
MyDeal is an example of a B2B2C that has evolved with the changing tides of technology. The Australian company's founder, Sean Senvirtne, created a website in 2011 to connect retailers with individual customers. But the "Amazon from down under" didn't rest on its laurels.
Given that mobile commerce statistics pointed out a massive increase in phone-based online purchases, Sean approached us in 2020 to complement his ecommerce site with a mobile app. Within the same year, the app helped him attract investments worth around $130 million and service close to a million customers.
Check out the fascinating story of MyDeal to learn how developing an ecommerce app helped Sean exponentially grow his business.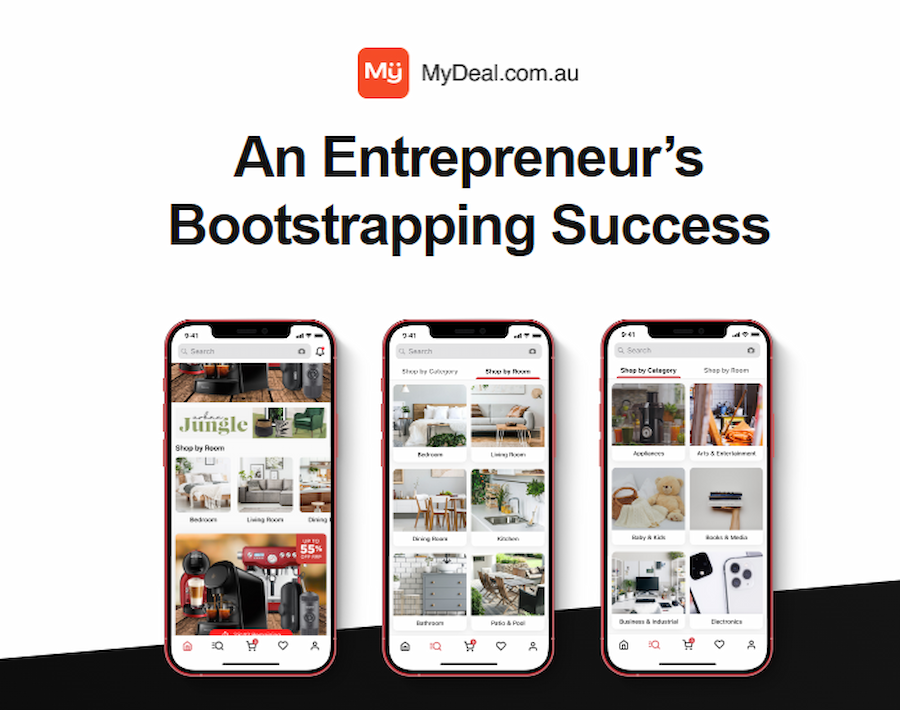 6. B2C2B
The B2C2B business model shows that those who cater to individual consumers can go big-ticket and earn from businesses.
Many successful companies in B2C2B make extensive use of the so-called product-led growth (PLG) strategy. Some of these businesses let customers try out products for free to encourage purchases. This freemium model cuts marketing costs by making the products themselves the advertisement.
Many PLG-driven B2C2B organizations sell digital products such as apps or video games. These electronic commodities are more easily marketable and usable because they do not suffer from the limitations of many physical products, like the need to transport the items before customers can try them.
Also critical to PLG are ecommerce platforms that enable online purchases. These platforms make it easier for customers to transition from free users to paying subscribers.
B2B ecommerce company example: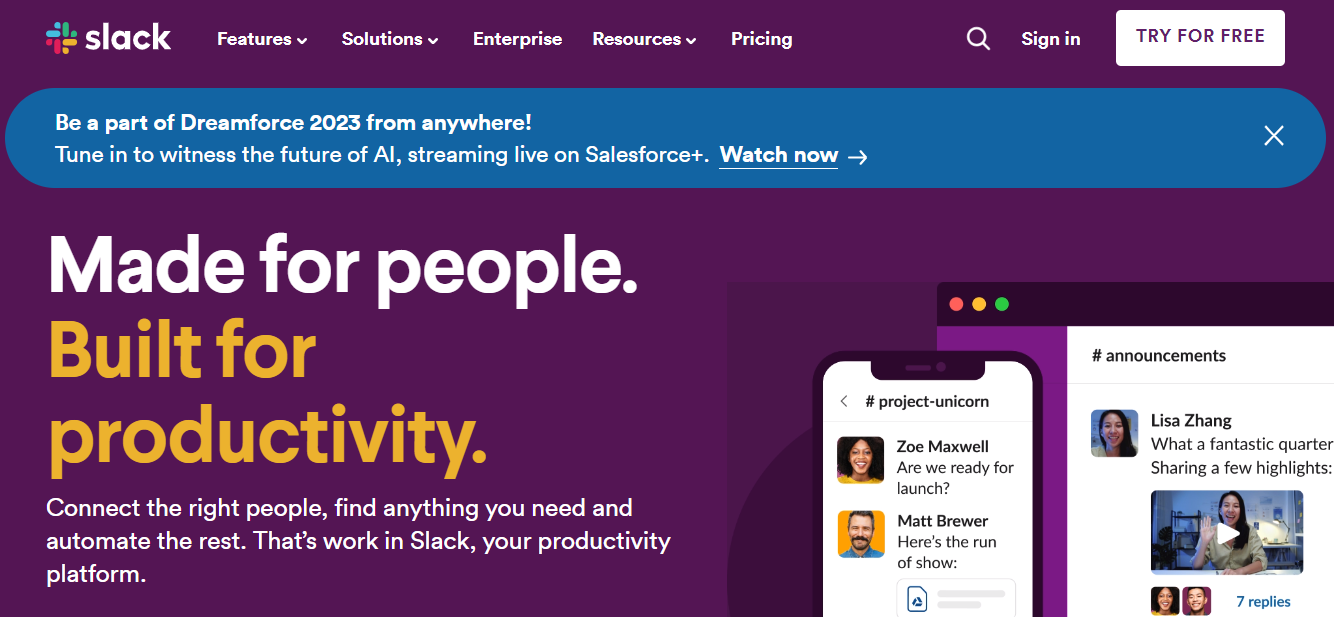 Source: Slack
Slack Technologies is behind the namesake messaging platform that has revolutionized how people and organizations communicate.
Though the messaging app began as a mere game feature, it eventually became a standalone platform. When Slack started its beta tests, free users comprised most of its user base. But ultimately, organizations paid for additional features in the messaging app.
Slack's integration with commonly used business software tools such as Dropbox and Zendesk attracted big-ticket enterprise clients.
It's evident from these examples that embracing B2B ecommerce is a potent strategy to stay competitive in today's business landscape. However, there's much more to explore about the advantages it can offer your business.
In the following section, I'll delve into specific benefits and strategies that can help you thrive in this dynamic environment.
The 6 Benefits of B2B Ecommerce
Better pricing flexibility
Reduced expenses
More lasting customer relationships
Sustained sales to existing clients
Room for massive expansion
Growth-enhancing access to data analytics
1. Better pricing flexibility
B2B companies tend to enjoy better pricing flexibility compared to B2Cs. This is especially true when bundle pricing is involved.
Bundle pricing is a marketing tactic where multiple products are packaged together and sold at prices lower than if they were sold individually. B2Bs have this pricing flexibility because business clients often buy in bulk.
B2B businesses also enjoy leeway in pricing due to the customizability of their products. The B2B model enables companies to tailor products based on individual client needs. This approach considers factors like unique value, solution complexity, and long-term relationship potential.
For example, we offer our organizational clients a highly adaptable pricing structure at Appetiser. Our custom app development model ensures our customers pay rates according to the unique demands of their projects. We don't have needlessly costly and fixed lock-in fees. Feel free to reach out to us to learn more about our pricing scheme.
What makes pricing flexibility advantageous is it helps B2Bs keep clients who would otherwise move to "cheaper" rivals. Another benefit of this leeway is that it helps B2B businesses weather economic downturns by pursuing an intelligent, multi-faceted strategy on dynamic pricing.
2. Reduced expenses
The B2B business model is often more cost-efficient, whether physical or digital products are involved.
When delivering merchandise is involved, there are many ways to reduce costs. One way to do this is by taking advantage of shipping discounts. These cost-saving alternatives are usually available for bulk products, enabling many B2Bs to manage freight costs better.
B2Bs dealing with digital products could leverage the power of self-service tools to save on costs. Since these tools empower customers to troubleshoot, B2Bs can reduce reliance on tech support personnel, ultimately driving down salary costs.
Cost savings free up financial and other resources for further business scaling.
3. More lasting customer relationships
In any business, fostering enduring customer relationships is vital for sustainable success.
B2B ecommerce facilitates these long-term relations partly through digital ordering systems. By harnessing these tools, companies can free their sales reps from manual tasks such as submitting purchase orders. Streamlining the sales process this way can help lengthen customer relationships.
When sales representatives are freed from time-consuming chores, they have more opportunities to build and nurture customer relationships.
Building an app at par with the world's best ecommerce apps is another effective way to maintain lucrative relationships. Just like how Grill'd enlisted our help to make their app crash-free, inspiring their customers to keep ordering from them.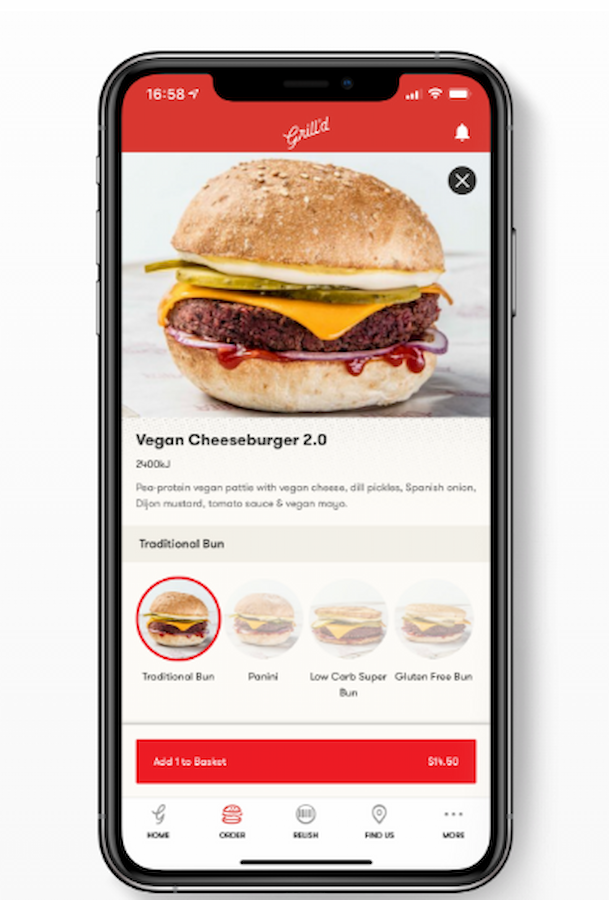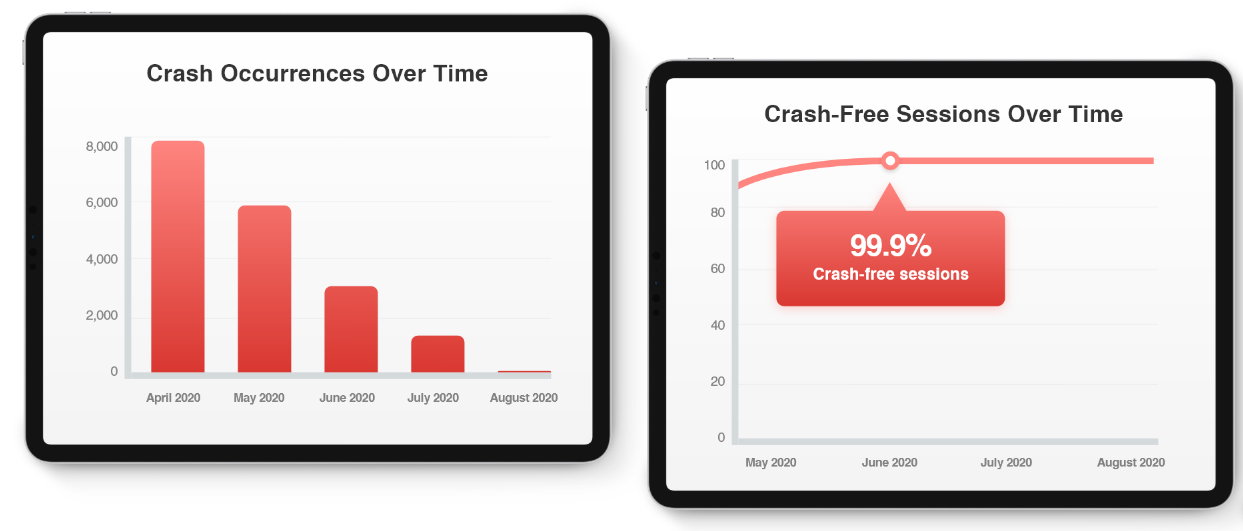 The story of Grill'd shows how using technology to nurture customer relationships pays dividends. Through its new and improved app, it was able to attract around 50% more monthly active users.
What Grill'd has achieved is a result of its customer centricity, which involves adapting to changing customer needs and preferences to remain competitive. In this strategy, customers are not merely people to be pleased. They are North Stars that guide decision-making in various business aspects, from asset acquisition to process design.
Any B2B ecommerce company would do well to make customer centricity front and center, given that this strategy significantly impacts success in a rapidly changing business environment.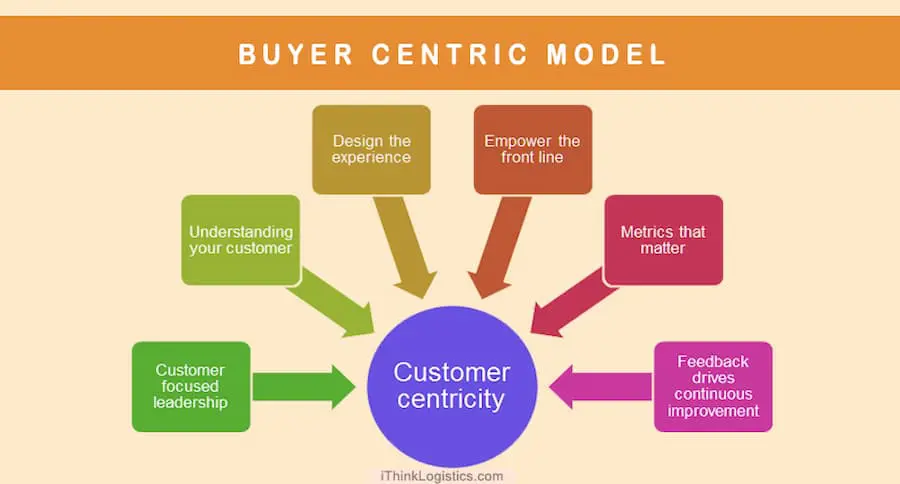 Source: iThink Logistics
4. Sustained sales to existing clients
Fostering long-term client relations does not only make customers happy. It also enables B2Bs to promote products more effectively through personalized marketing.
Personalized marketing involves leveraging data to create finely tuned marketing campaigns. Rather than employing a one-size-fits-all approach, personalized marketing tailors product recommendations based on customer data.
B2Bs can glean information from clients, including shopping preferences and purchase history. By meticulously analyzing data, B2B ecommerce businesses gain an intimate understanding of their customers, enabling them to create marketing initiatives that resonate on a deeply personal level.
Once the data is analyzed, B2Bs with ecommerce capabilities can implement customized marketing in the form of push notifications and other similar technologies to bring tailored recommendations to their clients.
In a world flooded with marketing messages, personalized marketing offers relevance. By delivering content and offers that align with each recipient's unique needs and desires, a sale is more likely. In fact, a McKinsey study indicates that a personalized customer experience is critical to keep clients from jumping ship to competitors.
5. Room for massive expansion
Pursuing B2B commerce is an opportunity to cater to existing clients AND a strategic gateway for expanding into uncharted territories.
In today's dynamic business landscape, B2B expansion has evolved significantly, thanks to innovative ecommerce platforms. These platforms empower enterprises to easily access untapped global markets, promoting business growth. Among the expansion-related benefits of these platforms are:
Global reach and currency support. Ecommerce platforms with extensive global reach and multi-currency support enable effective and efficient B2B expansion. These tools simplify cross-border transactions and reduce entry barriers.
Streamlined international operations. Comprehensive international solutions offered by these platforms reduce logistical and legal complexities. Consequently, time and money are saved when dealing with various countries' laws and infrastructure conditions.
Enhanced B2B buying experience. Advanced payment solutions and customer-centric features provided by ecommerce platforms simplify transactions. More seamless dealings mean more trust and loyalty among B2B clients.
B2Bs could also expand globally by following the examples of many B2Cs. Many organizations selling to individual customers have laid the foundation for worldwide expansion through retail apps that make store management more efficient.
Before, expanding internationally was more of a luxury. Now, it's a necessity. Instabilities like wars and recessions make it important for B2B businesses to have an international portfolio of clients. It's like putting your eggs in different baskets. If an economic shock affects one region, you have customers in other places to bank on.
6. Growth-enhancing access to data analytics
In the realm of B2B e-commerce, data analytics is now a strategic imperative. Using analytics tools enables B2Bs to access customer data, which helps increase return on investment through more informed decision-making.
Online purchases provide a data collection opportunity, allowing businesses to assess customer profiles. Such information helps guide operations planning. For example, if you're selling books to different organizations, data from the clients lets you see what titles they enjoy or what communication channels they prefer.
Analytics is not confined to B2B ecommerce platforms. Even many mobile apps use data analytics tools to monitor user behavior and preferences. These tools help improve UX design, which helps maximize revenues from app monetization.
A different sort of B2B
B2B ecommerce shows that digital technology makes business partnerships more rewarding, expanding opportunities despite a rapidly changing world.
Getting the right partner in B2B ecommerce is winning half the battle. On that note, we propose an easier way to achieve your goals through a different sort of B2B.
Unlike most B2Bs, we don't just sell products OR services. We SELL SUCCESS.
We go beyond providing world-class ecommerce app development services. Our product experts also impart insights on the best strategy and technology to implement for SUSTAINABLE SUCCESS, whether in saving society or raising revenue.
We've turned startups like MyDeal and Youfoodz into multi-million dollar companies. Our expertise has helped Good Empire promote the common good. You could be our next successful partner. Book a free consultation with us today to learn how we can help you win in a highly dynamic and digitized world.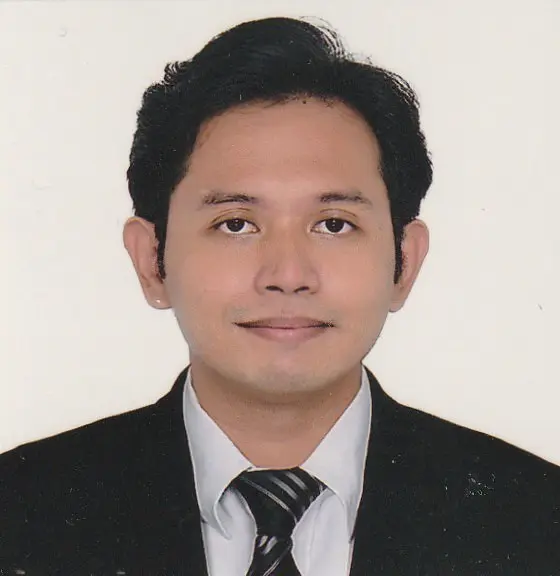 Jesus Carmelo Arguelles, aka Mel, is a Content Marketing Specialist by profession. Though he holds a bachelor's degree in business administration, he also took courses in fields like computer troubleshooting and data analytics. He also has a wealth of experience in content writing, marketing, education, and customer support. Outside office hours, he finds deep joy in reading, traveling, and photography.
Dominate the App Store.
Get the latest industry news first.