How to Optimise Your App for the App Store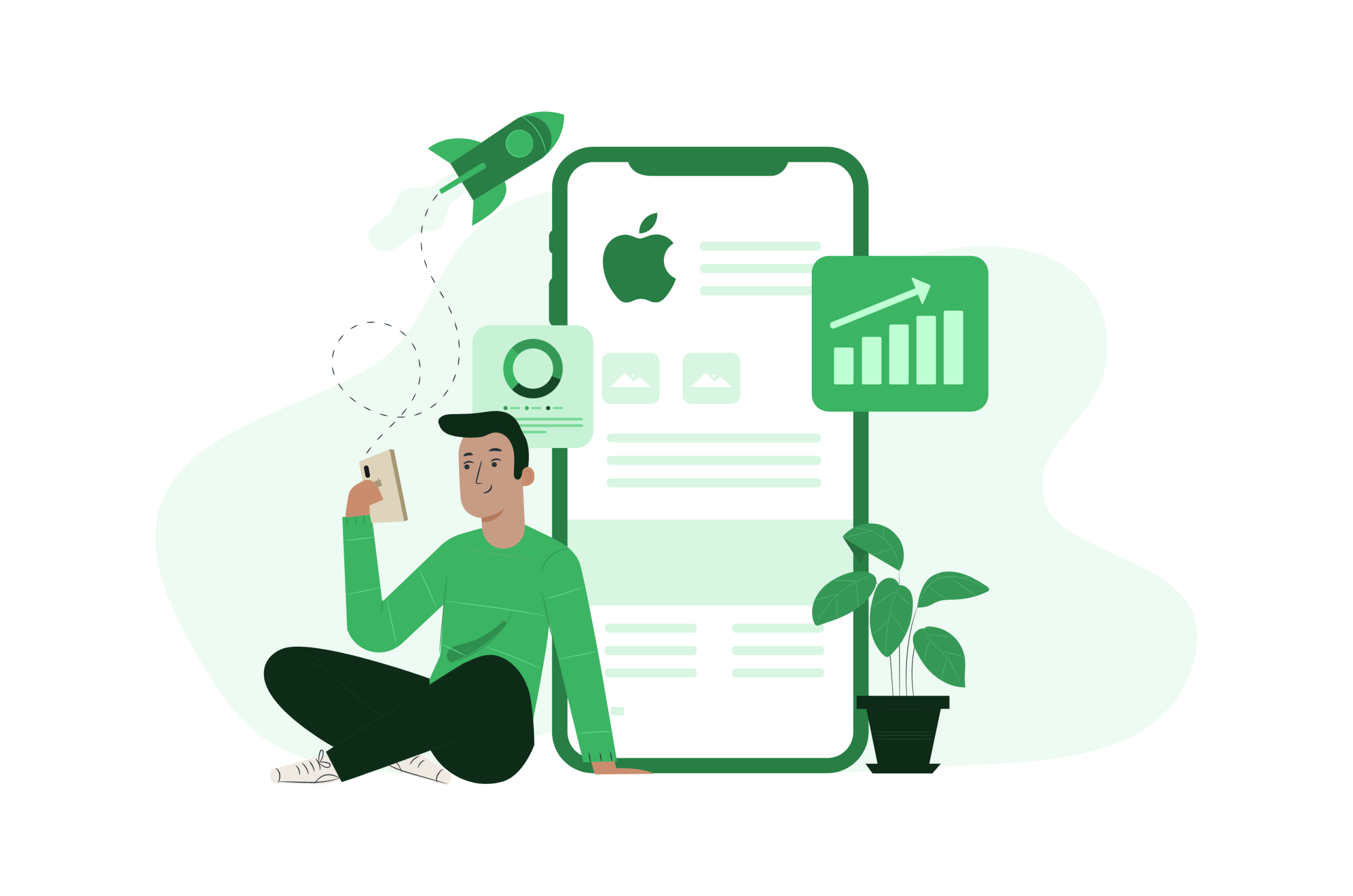 In the first quarter of 2020, users downloaded 24.3 billion apps from the Google Play store. In contrast, the Apple App Store saw only 9.3 million. Google Play has always made up the majority of app downloads but the Apple App Store is better at generating revenue. It's clear the public demand for apps is insatiable and shows no signs of slowing.
Yet where there is demand you will inevitably find competition follows. The Apple App Store has 2.2 million apps available for download while over on Google Play there are 2.8 million. How do you go about being seen in such an overcrowded marketplace?
Most app developers and marketers go straight to drive-to-download initiatives on social media and Google Ads. While you may get immediate results, this strategy is unsustainable. Especially if you are still on the fence on what model you are going to use on how to make money from apps. Your downloads rely on your budget for ads or the time and effort your team puts into social media and working with influencers. One crucial technique that is gaining traction is App Store Optimisation (ASO)
What is App Store Optimisation?
Similar to the Search Engine Optimisation strategy employed by internet marketers to get their pages ranking high on search results, ASO is the process of improving your app's visibility in the App Store organically with text and visual optimisations to your App page. App Store searches drive a reported 67% of new app downloads. Well implemented and efficient ASO can be the difference maker to the success of your app.
When a user types a keyword into the search bar of the App Store, they'll see a selection of apps relevant to that keyword. We all know that the chance of them scrolling down past the first page is very slim. They're going to download the apps at the top. Not only is this more convenient, but highly placed apps are deemed to be of higher quality due to their placement alone. An assumption that is not always true.
ASO is what helps an app land on that top page. A poorly-optimized App Store page will have little possibility of featuring. This could leave a potentially successful app languishing in the depths of the App Store basement, never to be seen again. With a good ASO strategy, you can get your app to rank higher for specific keywords in the app store. A more discoverable and conveniently placed app leads to more downloads and more revenue.
So how's it done?
Numerous factors can have a positive impact on your ASO. Below are a few key areas you need to focus on to improve your App's ranking.
Choosing the right keywords
To rank high in search, you will need to know what keywords the target audience is searching for and which keywords rank the highest in terms of search traffic. The Apple App Store gives you 100 characters in their keyword fields. Choosing the most suitable keywords is very important in such little space.
In order to find the right keywords, monitor what keywords are being used by your competitors and use tools like Google's Keyword Planner. The golden tickets are keywords with high search volume but low competition. These won't be easy to find but they do exist.

Your app name is a crucial part of ASO too. This is where you want to include your strongest keywords. Research shows that brands that include relevant keywords rank 10.3% higher than those that don't.
A well-written description
Your app's description doesn't directly affect your rank but it can persuade users to download it. That's why you must write a description that speaks directly to your audience and their needs. To do this, you can explain your app's value proposition. What makes your app stand out in an overcrowded market. Make sure the most important information is in the first three lines because this is what users can see without tapping the more button.
Appealing visuals
If possible try to create unique and attractive visuals for your app and icon. Having a generic icon will drown your app amidst the sea of competition, and using subpar screenshots on your page will cheapen the value of your app.
Dominate the App Store.
Get the latest industry news first.
Your icon needs to be simple, recognisable and gives potential customers an idea of what your app is. A minute change to your icon, a shift in colour, for example, can potentially lead to a 560% increase in downloads.
Videos and screenshots don't directly affect your rank, but they are still crucial to ASO as they affect the click-through rate and conversion rate of your app.
App screenshots are seen on the search results, so a great idea to choose the best screenshots to capture the attention of a casual browser. Your screenshots should capture the heart of your app's user experience to communicate what your app does in a few seconds.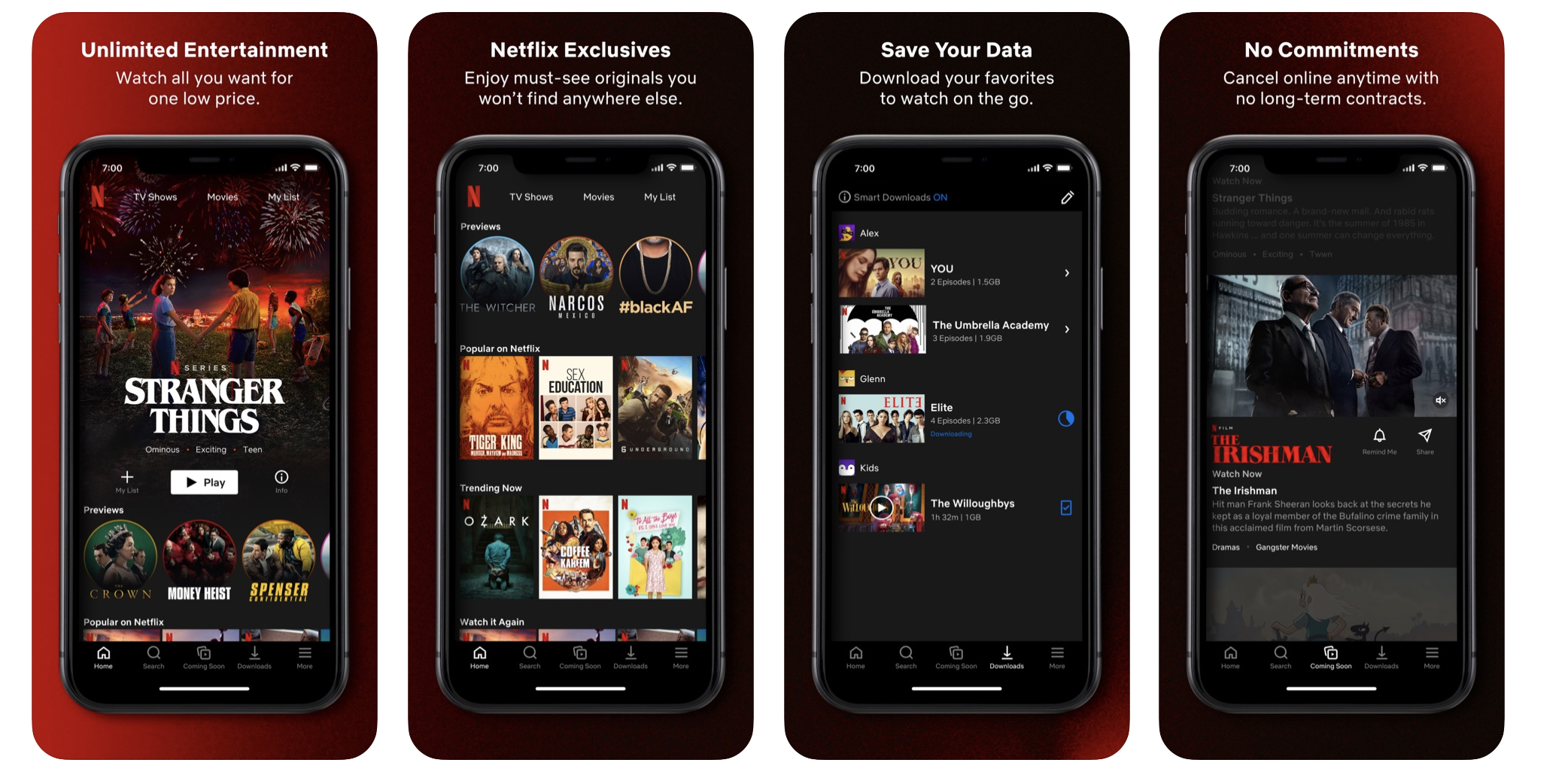 A video preview is proven to be one of the best ways for a user to get a feel for your app before they download. It's more detailed than a screenshot and can increase your downloads by up to 25%.
Ratings and Reviews
Customer feedback is king. What users say about your app has a monumental impact on its future success. Getting good feedback early is the key. This it turn will persuade more users to download and engage with your product. This means you will have to find a way to encourage happy users to leave five-star reviews and positive comments on your page.

59% of users check ratings before downloading a new app. A high rating will impress users who stumble upon your app's page. The impression of success can help generate success.
Pro tip: There's no harm in asking your friends and family to flood your page with shining reviews. It helps to build up momentum. An app with no reviews is a big turn-off to potential users.
To ensure that your page is converting well a split test is recommended to help you evaluate what content works and what doesn't. You can test both visuals and written content on your listing. For visuals, compare the performance of app screenshots against product shots. You can also vary the keywords on your app title until you find the best-performing combinations.
Since descriptions and screenshots will lose accuracy after every update, don't forget to be consistent about updating the 'What's New' section as well as your visuals to reflect changes. Consistent maintenance of your product is key.
What comes next?
ASO is a long-game process and it will take time to see actual benefits. Continue to monitor results and act accordingly. Don't get discouraged if the numbers don't change straight away. Once you've perfected ASO, you'll enjoy a domino effect of benefits for years to come.
ASO is a defining influence on your app's success as well as being one of the simplest to implement. Yet it is not the only one. Beyond ASO there are a number of factors that will cause your app to sink or swim. Effective marketing and overall quality of the product are just as important while being more difficult to get right.
ASO could help you get you more organic installs, put your app in front of relevant users, and increase revenue. Without it, your app will be swimming at the bottom of the app store ocean forever.
Got an app idea? Schedule a free consultation now!
Dominate the App Store.
Get the latest industry news first.