Turn Website Into App: Why You Should Do It and How
If you're a modern business, there's a good chance you know the importance of having a strong online presence.
Having a website is a great place to start, but if you want to capitalize on the opportunities that the digital-first market holds, turning your website into an app may be one of the best things you can do.
In this blog post, I'll discuss how expanding your digital foothold through an app benefits your business and how to set up web or mobile apps based on existing websites.
Let's begin!
5 Compelling Reasons Why You Should Turn Website Into App
1. Increase brand visibility and recognition
The adage "out of sight, out of mind" still holds today, especially in an era where the competition for customers' attention is cutthroat.
Converting your website into an app is an excellent way to put your brand closer to your target market. Here are some specific ways how:
📱 Access to a larger audience. People spend the majority of their phone time using various apps. An eMarketer research found that most US adults spend an average of 4 hours on apps and just about 23 seconds on browsers daily.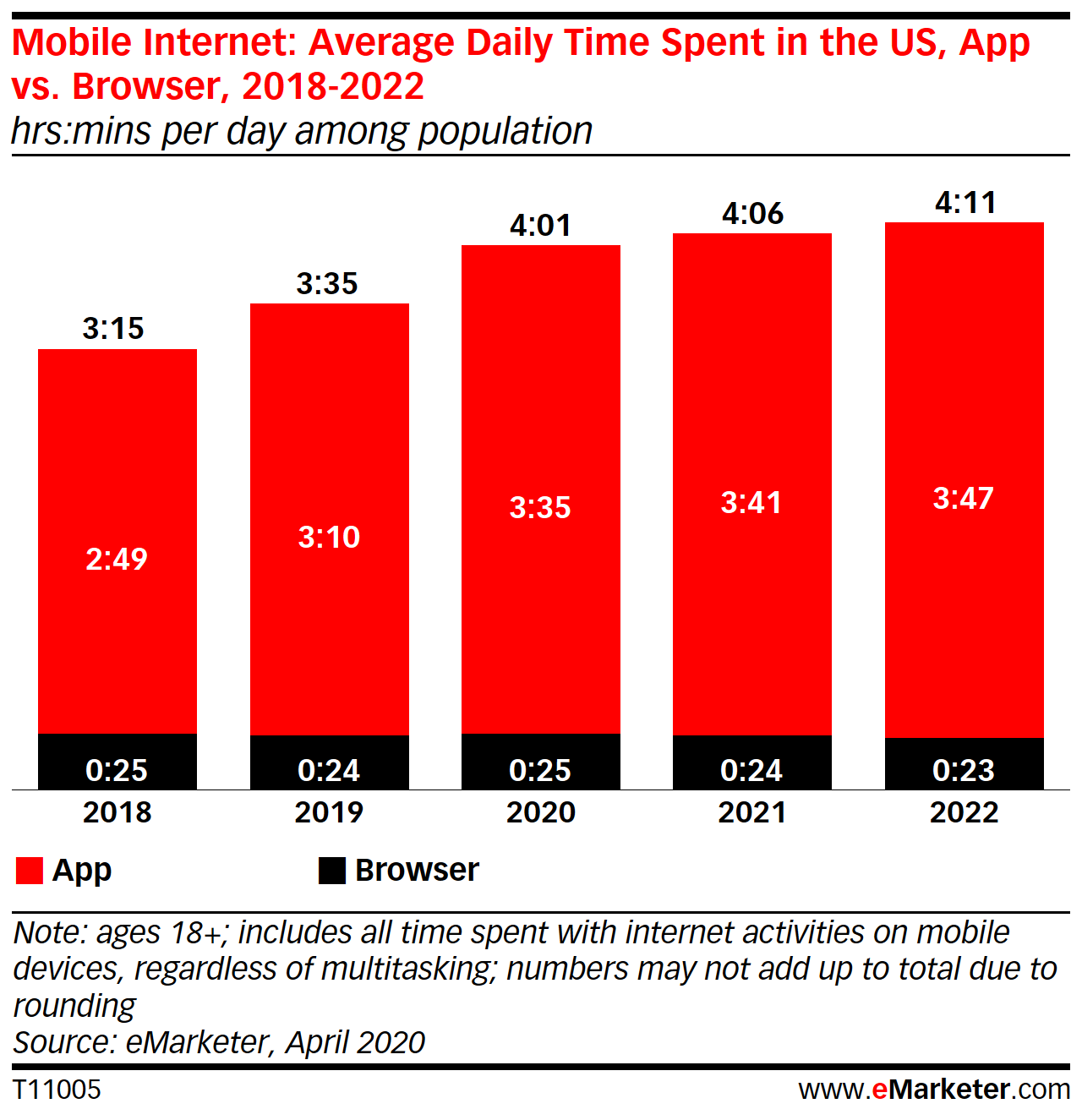 Source: eMarketer
📱 Ease of access. iOS and Android mobile app users only need to tap your app icon after downloading. They can interact with your brand anywhere and as often as they want after. This can drive brand familiarity and trust.
📱 Advanced features. A well-designed app enables you to send push notifications and leverage other features that aren't available through the web version of your website. This helps keep users engaged while creating more opportunities for monetization and promotion.
📱 App store visibility. Unlike websites, most apps can be published on Google Play and Apple App Store — two popular platforms that drive high internet traffic. In the fourth quarter of 2022 alone, the Android app store generated 27.5 billion app downloads, while its iOS counterpart raked in about 8.1 billion.
With the sheer volume of people accessing the app stores, establishing a presence on the platforms can do amazing wonders for your brand.
Do you want to know how to make your app rank higher in the app stores? Check out our article on app store optimization to discover trending tips.
2. Enhance customer experience and loyalty
You've probably repeatedly read or heard the line "customer experience is king" over the past few years. In my objective assessment of the global market, this statement will continue to prove true.
According to a Forbes article, 2023 will see the rise of a new breed of consumers with higher expectations for a personalized experience throughout — giving you more reasons to convert your website into an app.
Apps offer opportunities to integrate personalized marketing campaigns by providing in-depth consumer insights, such as in-app behavior and preferences. Such type of engagement encourages customer loyalty and helps drive sales.
Additionally, web, Android, and iOS apps are designed with user experience in mind, so they often provide a more intuitive and enjoyable experience than websites.
With an app, you can optimize the design and layout for mobile devices, making it easier for users to navigate and find what they need quickly and efficiently.
Your customers can also interact directly and meaningfully with your brand through interactive features like push notifications, chatbots, and augmented reality.
Remember the Pokemon Go fever?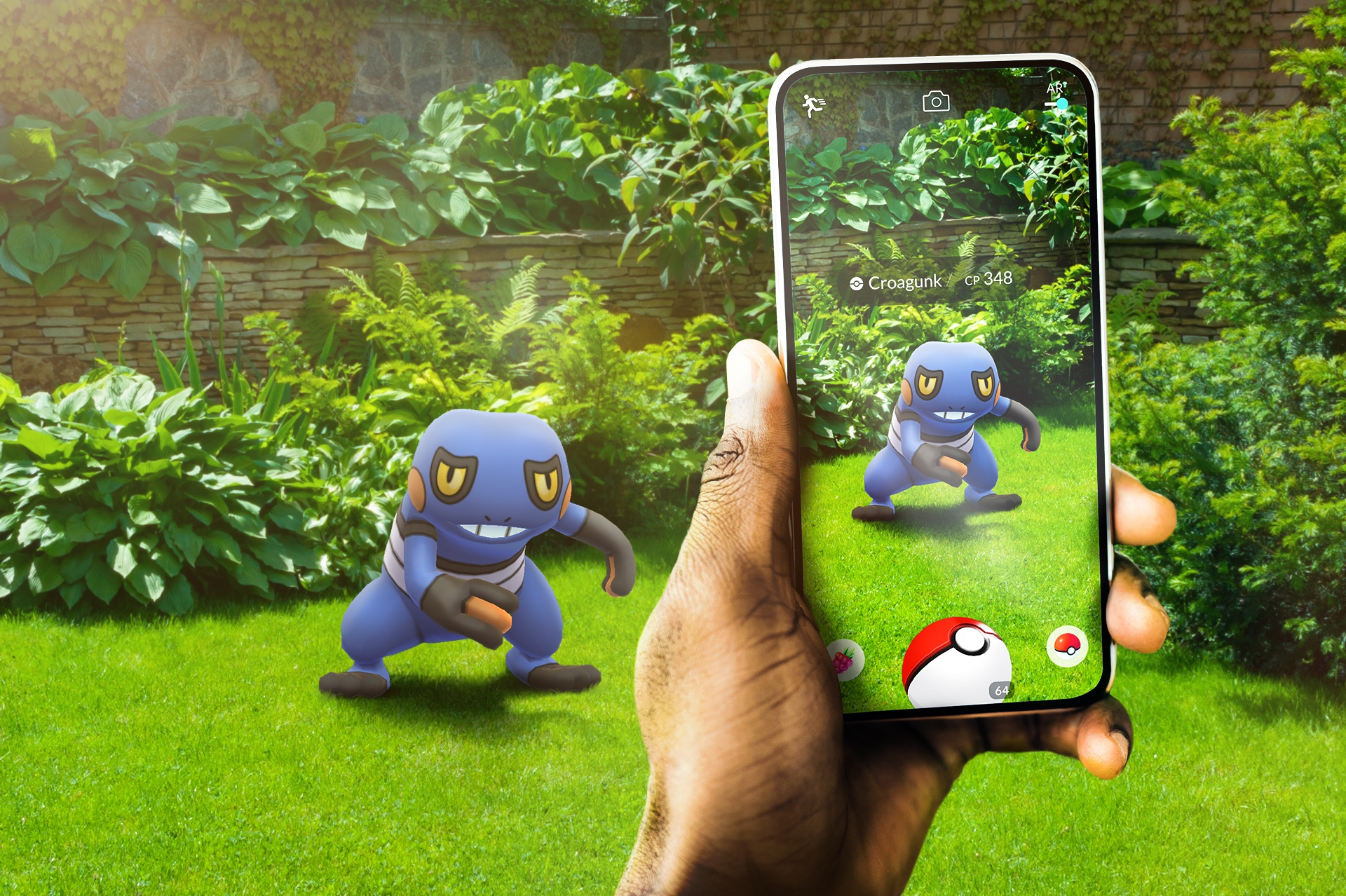 Source: Pokemon Go
In 2016, Pokemon Go took the world — both virtual and real — by storm. With its AR gaming experience combined with in-app notifications and other interactive features, the game became the fastest to reach $1 billion in 2017.
3. Boost your revenue
App publishers are smashing records in terms of revenue.
Industry analysts foresee the global mobile app market to reach a revenue of up to $935 billion in 2023. No wonder 48% or nearly half of small businesses invested in mobile apps in 2022 — and more are planning to jump on board.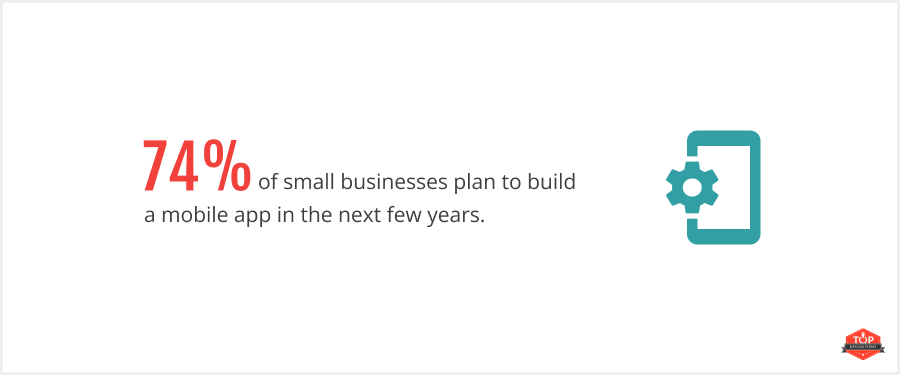 Source: Top Design Firms
But how exactly can web, iOS, and Android apps help improve your business's profitability?
Depending on your industry, you can use a mobile app to generate revenue by offering in-app purchases, in-app advertising, or subscription plans that grant access to exclusive content or features that aren't available on the free version of your app.
And in case you haven't heard, even apps that don't charge for core services can be profitable! Our article on how free apps make money sheds light on this unique app business model.
By turning your website into an app, you can also take advantage of features such as push notifications and integrated payment processing that let customers complete purchases without leaving your app.
In our experience working with e-commerce partners, customers who are given the ability to access their favorite merchandise on the go are more likely to make regular and impulse purchases.
Ultimately, there is more than one way to enjoy financial growth through your web, iOS, or Android app.
4. Gain a competitive edge
We've all witnessed how fragile the global market has been over the last few years. From the COVID-19 pandemic to supply chain shortages, disruptions of massive scale have become the new normal.
No matter the size of your business, you must arm yourself with as much agility as possible to survive and thrive in the current economic climate. Investing in an innovative app can help you respond swiftly to changing market conditions.
Case in point, MUCUDU, a specialized social app and one of our app development clients.
Dominate the App Store.
Get the latest industry news first.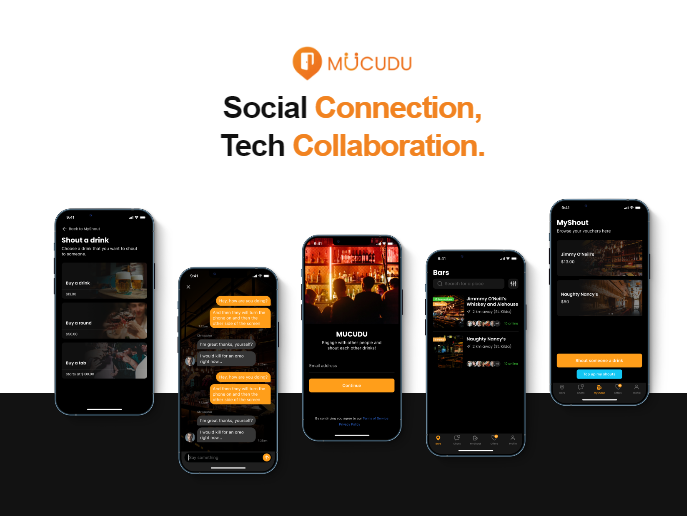 Belonging to the hospitality industry, MUCUDU founders faced extreme difficulties when COVID-19 forced bars and other social venues to close down.
Fortunately, their resilience is much stronger than the challenges in front of them. This led them to find a partner that shares their relentless passion for succeeding — Appetiser.
Through open communication and collaboration with our app development team, MUCUDU found an innovative way to continue to do what they love the most — connect people.
Learn how our expertise helped turn MUCUDU into a trending spot in cyberspace for drinks and camaraderie.
5. Streamline business processes
A dedicated mobile or web app can enhance productivity and cost-efficiency in nearly all areas of your business, which is hard to accomplish with a website alone.
With a custom web, iOS, or Android app, you can:
📈 Manage daily operations with ease
📈 Simplify complex processes, such as record-keeping and inventory tracking
📈 Automate repetitive steps through application programming interface (API) integration
📈 Gain more accurate business insights with real-time analytics
📈 Draw out a more targeted marketing strategy with access to user data
📈 Improve team communication and collaboration
These are just some examples of what you can do with a web or mobile app. With the help of a reliable app development partner, you can perform virtually anything that you've proven technically plausible and viable.
One brand that has experienced the power of having an app for business is Youfoodz, Australia's #1 Healthy Food Delivery Service.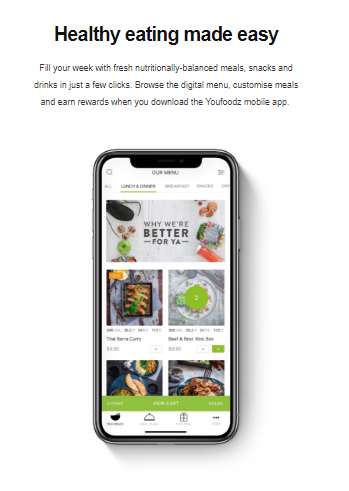 In 2017, Youfoodz came to us to develop a mobile app that will aptly serve their rapidly growing business. They needed an intuitive, user-centric app that would enable them to keep up with the volume of orders on their website.
To help Youfoodz capture the amazing opportunity in front of them, we built a mobile application that quickly and accurately processes orders, offers multiple payment options, provides real-time order updates, and has other features that allow Youfoodz to do business smartly.
Ultimately, Youfoodz revolutionized an entire industry due to its desire to streamline its business through an app.
3 Ways to Turn Your Website Into a Web or Mobile App
Now that you know the benefits of turning your website into an app, let's discuss your options for accomplishing it:
#1 Do it yourself
A do-it-yourself solution can be a cost-effective way to turn your website into an app — if you have advanced programming skills and UX design knowledge.
Converting a website into a web, Android, or iOS app isn't as simple as copying and pasting the content from one platform to another. As such, you must possess a certain expertise level before considering this option.
And although DIY techniques may be simpler for those with technical knowledge, it requires the most time, effort, and dedication. The result may also not be as refined as what can be achieved with professional development.
#2 Using an app builder
Another option to convert your website into an app is through app builders. These turn-key software can build apps in a matter of minutes, without requiring technical knowledge or coding experience.
However, such convenience comes with its own set of drawbacks.
For one, these tools operate using pre-made components. The features and interface design options are often limited, causing you to lose control over more detailed customizations that may be crucial to user experience.
There may also be compatibility issues with certain devices or operating systems, so it's crucial to carefully weigh the odds before jumping to this option.
#3 Partnering with professional web or mobile app developers
The most popular and ideal way to create an app version of a website is to hire a professional app development team.
Although DIY options offer some advantages, the level of expertise that trusted professionals brings can never be matched and replicated.
Professional web or mobile app developers can take the time to understand what sort of experience you want your users to have. They have the knowledge and skills needed to turn your website into something truly custom, complete with features that boost app users' engagement.
Furthermore, professional app development affords you the luxury of choosing the kind of app you want to build. You can have a progressive web, native, or hybrid app with functionalities that best meet your goals.
Unlock the Potential of an App Version of Your Website
In this day and age, having an app version of your website is a major plus. It can increase visibility, drive higher engagement levels, and improve your overall competitive position.
Take advantage of the amazing opportunities to expand your business's reach and impact. If you need a dependable partner to guide you throughout, hit us up, and let's chat.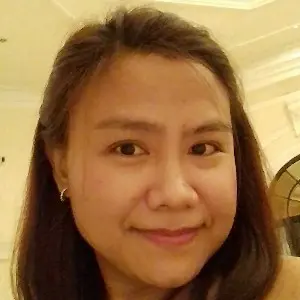 Jane Eslabra is a Content Marketing Specialist at Appetiser Apps. She has 14+ years of experience producing traditional and digital content. When she's not busy being a wordsmith, she's out swimming, taking a long walk, or trying new activities that will keep her eyes away from the screen and her body moving.
Dominate the App Store.
Get the latest industry news first.